Ohio Life
Unseen World
Scuba diver Mark Thomas of Hilliard documents the wonder of Ohio's water-filled quarries while teaching others how to do the same.
July 2017 Issue
BY Frances Killea | Photos by Mark Thomas
July 2017 Issue
BY Frances Killea | Photos by Mark Thomas
Mark Thomas doesn't remember the helicopter ride to the hospital. What he does recall is the excruciating pain as he arrived — the bruises and bloating that didn't lessen until after his first of several eight-hour therapies in a hyperbaric chamber.
Thomas had been exploring the long underwater caverns off the coast of northern Florida with a fellow diver when he developed a case of the bends. The condition, which is caused when too much nitrogen builds up in the blood due to the change in pressure undersea, can be deadly, and the 20-year scuba diving veteran quickly realized he was in trouble.
"Within minutes of me surfacing, I was incapacitated," Thomas says of that 1995 dive, before explaining that there are three types of outcomes when someone develops the bends. "You die from it, you're paralyzed or you get to walk away from it. I got to walk away from mine. … It was truly life changing."
After three days in the hospital, Thomas was well enough to go home, but he couldn't fly back due to the pressure changes above the clouds. So, he and a friend spent a day and a half driving back to central Ohio. Back at home, Thomas began the rehabilitation process, beginning with getting used to not being in the water.
"I wasn't permitted to go scuba diving for three months," says Thomas, who worked as a criminal investigator for banks at the time. "I've never taken that much time off from diving in my entire life."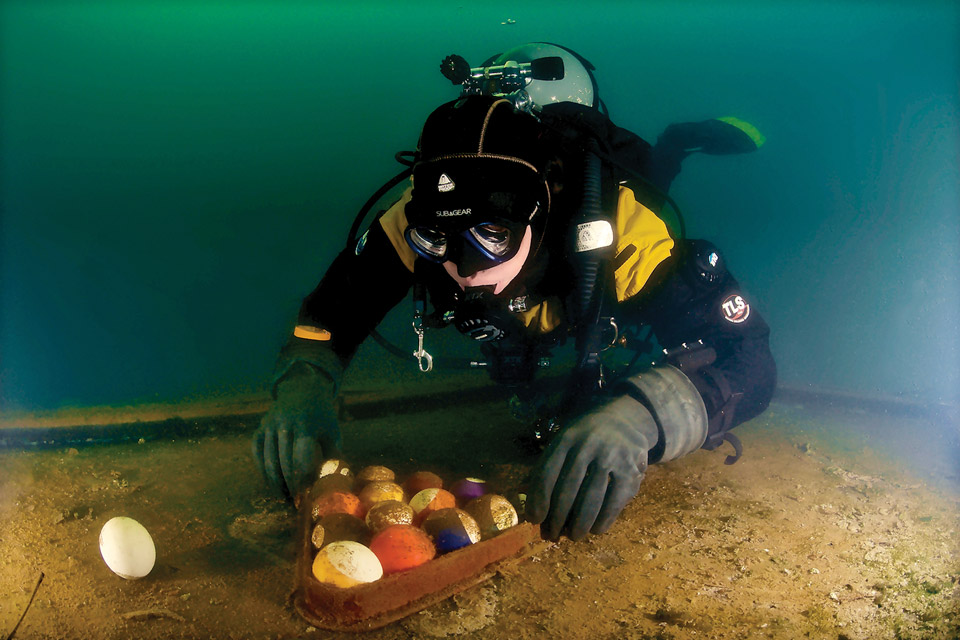 After an early childhood surrounded with undersea stories, be it watching Jacques Cousteau's quests on television or bringing home books about scuba diving that his mother would read to him, Thomas signed up for a scuba certification course at age 15, learning the basics in a pool before heading outdoors for the final exam.
"They'd take you out to one of the local quarries here in Columbus," Thomas says. "That's where you'd get your wings."
He got his certification in 1974 and spent untold weekends after that diving off the coast of Florida or exploring shipwreck sites on the Great Lakes. After his first month out of water following the accident, Thomas got approval to wade back in, starting with snorkeling.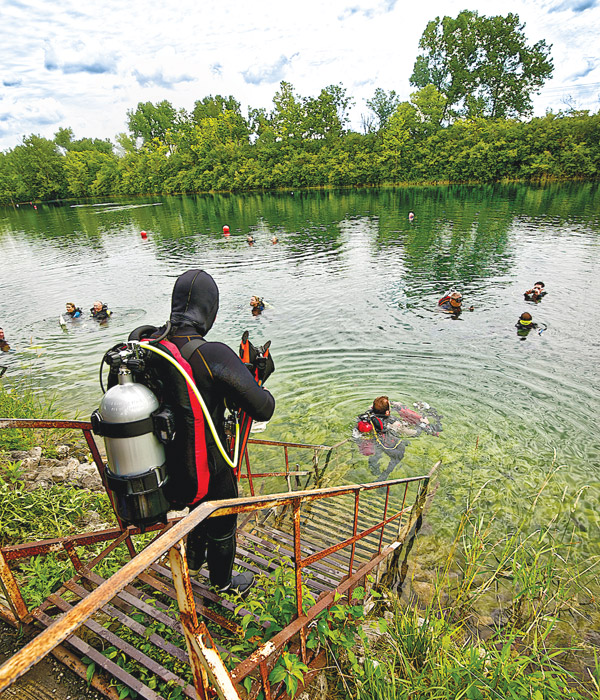 "My wife would take me down to the local quarries," he says. "She would go snorkeling with me."
It was during those outings that Thomas began to realize just how much there was to see in these diving sanctuaries located in his backyard.
"I discovered this world here in Ohio that I had never seen before. … the incredible colors, the fish life," he says.
These explorations coincided with Thomas' decision to turn his lifelong hobby of photography into a full-time endeavor. Today, he frequents Gilboa Quarry in Ottawa, White Star Quarry near Gibsonburg and North Point Quarry in Newark, as well as quarries in Circleville and Lancaster. The water-filled former mining sites, which vary in depth from 20 to 140 feet, provide fascinating environments that are perfect for photographers.
"I was 16 years old when I got my first underwater camera," says Thomas. "I've always had a camera in my hands."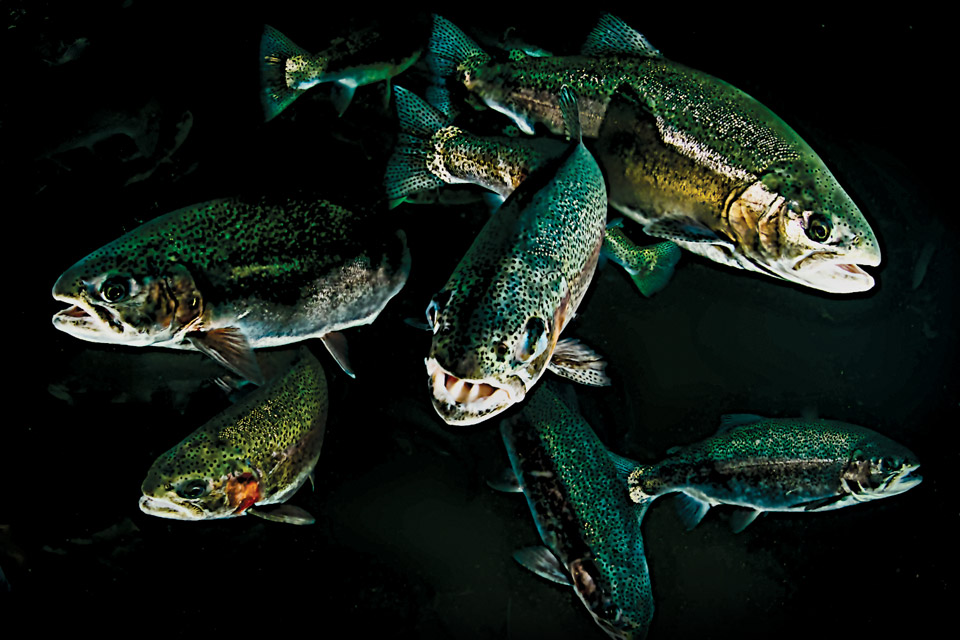 In addition to his own photography, he also teaches others the secrets to capturing beautiful images below the surface of the water.
"The coolest thing is, I would have been underwater anyway," Thomas explains. "I get to show somebody how to get off automatic [camera settings] and really get creative with photography."
More than two decades after his accident, Thomas hasn't lost a fluid ounce of enthusiasm for diving. He dons a drysuit (a warmer version of a wetsuit) year-round, including during the winter months. Even after more than four decades of diving, Thomas says the quarry world of bluegill, turtles, grasses and trees never disappoints.
"I've always been interested in underwater and never thought of anything else," he adds. "It's a hobby, a passion. It's just a way of life."

For more information about Mark Thomas' photography, visit markandshellyphotography.com.

Main image caption: Mark Thomas' dive partner Steve Hecker surfaces at Gilboa Quarry in Ottawa, where depths reach 142 feet.