Ohio Life
Revisiting Ohio's Bygone Department Stores
Department stores once ruled the retail landscape with their wealth of offerings and festive approaches to the holidays. These four are long closed, but the memories of them still burn brightly.
Nov./Dec. 2023
BY Vince Guerrieri | Photo by Milton Zink, Toledo Lucas County Public Library
Nov./Dec. 2023
BY Vince Guerrieri | Photo by Milton Zink, Toledo Lucas County Public Library
Tiedtke's | Toledo

Charles and Ernest Tiedtke founded their namesake business as a grocery store at the corner of Toledo's Monroe and Summit streets in 1894, and for the rest of its existence, it was known as much for its food as for its apparel, furniture and other items. Tiedtke's has been gone for years, but Bill Klatt keeps its memory alive with the help of a familiar smell.

Coffee was the store's hallmark, with shoppers being greeting by the aroma of roasting beans and brewing kettles. The Tiedtke brothers even installed a special ventilation system to keep the store smelling like coffee. The scent has been re-created at Tiedtke's Coffee, a Maumee shop Klatt opened in 2022 that brings people back to a different time and place.

"You wouldn't believe how many people come in and tell us about working there or shopping there," he says. "A couple people told us they got their wedding dresses there."

The Tiedtke brothers expanded their grocery store to sell "dry goods" — the catchall term that became the forerunner for department stores — and leased out space to smaller merchants, leading to lots of little stores inside one big building, Klatt says. But it was the grocery store that was responsible for Tiedtke's enduring and endearing appeal, making it stand out in a downtown retail environment that also included "The Three Ls" — the Lion Store, Lamson's and LaSalle's.

There was also a carnival atmosphere to Tiedtke's. Every Christmas, the store would bring in an enormous wheel of cheese, sometimes weighing one ton or more. Produce vendors would juggle grapefruits, and fresh fish was trucked in and sold.

"People could take the bus and go there to buy clothes or whatever and do their grocery shopping," says Klatt, who remembers having lunch at Tiedtke's with his mother.

The brothers sold the store in 1925, and the new owners carried on unchanged. The business was sold again in the 1960s — in a markedly different retail landscape as stores were moving away from downtown areas — and finally closed in 1972.

The building was slated to be demolished, but a fire mostly did that job. As Toledoans gathered on the night of May 7, 1975, to celebrate their International Hockey League team's return after winning the Turner Cup in Saginaw, Michigan, their attention was soon drawn to flames rising from the property. The cause of the blaze was never determined, but a crowd of thousands assembled outside Tiedtke's that night to watch its end.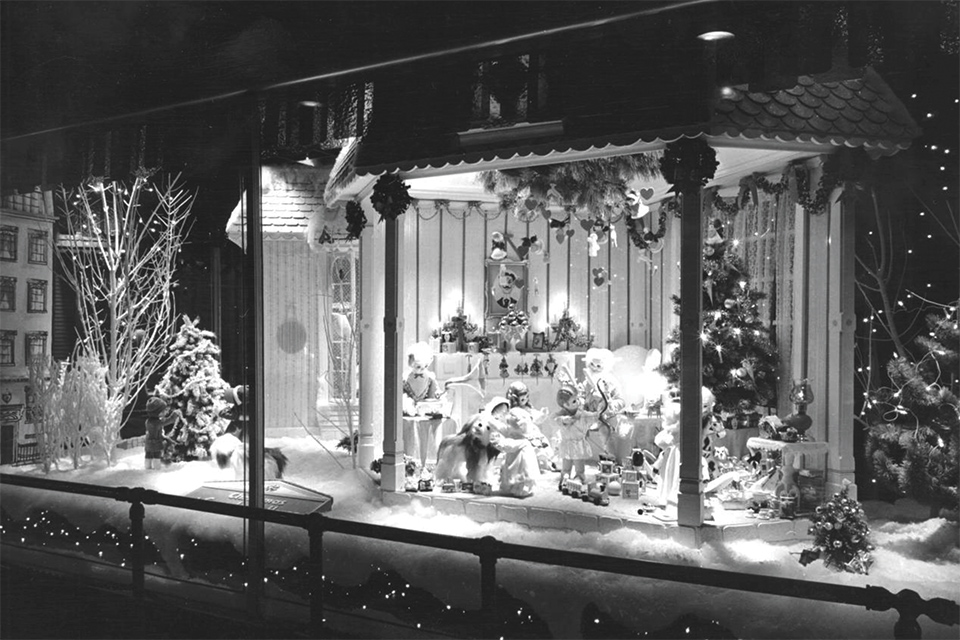 Lazarus | Columbus
For generations of central Ohioans, there was no store like Lazarus. In fact, for many, there was no store but Lazarus.

"It really was an icon of retailing," says Marlise Schoeny, a curator at the Ohio History Connection. "There were other department stores, but they never reached that status. Lazarus was so much larger and more prominent."

Simon Lazarus opened his menswear store in downtown Columbus in 1851, and it soon gained a reputation as a place where soldiers could walk in wearing their uniforms and walk out in a new suit.

The store continued to expand, and in 1909, a new six-story building opened on the corner of Town and High streets. Its opulence was unparalleled, with electric lights, oak flooring, an aviary and the city's first escalator. By this time, the second and third generations of the Lazarus family had gotten involved, and the retail experience started to resemble how most of us think of it.

"The Lazarus family saw what was coming," Schoeny says. "There were so many things that we take for granted now that they really pushed. They posted one price, so there was no haggling. They started grouping women's dresses by size, not price, and they found people spent more than they were planning because they found something they liked."

In the late 1920s, Lazarus went from an icon to an empire, buying Shillito's, a Cincinnati department store that had fallen on hard times, and forming Federated Department Stores, a holding company that included Filene's, a Boston department store, and Bloomingdale's in New York.

But the Columbus store chugged on due in no small part to continued family involvement and its unparalleled customer service, and never was that more apparent than at Christmastime. There was the Secret Santa's Workshop, where children could shop with store employees to buy presents for their parents — unsupervised. The store sponsored a Christmas parade downtown, and its entire sixth floor became Santaland, built to look like the North Pole. There was even a tree, populated by a Lazarus employee, that would talk to the kids. And of course, there was Santa.

"People have told me that they knew there were other Santas at Christmas, but the real Santa was at Lazarus," Schoeny says.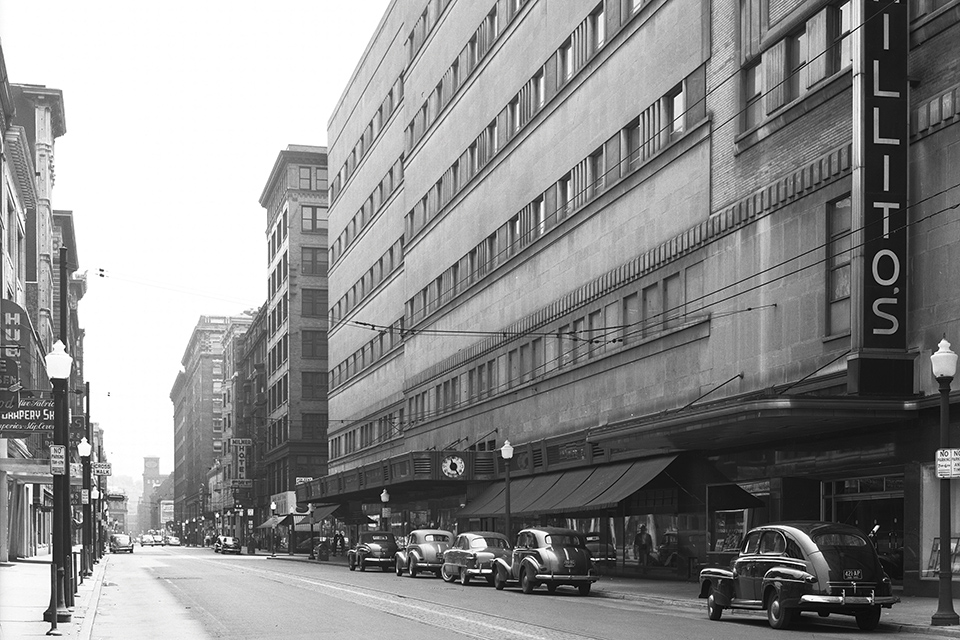 Shillito's | Cincinnati

Growing up in Cincinnati's Hyde Park neighborhood, Anne Shepherd said her family didn't venture much farther to shop than Hyde Park Square. But there was one exception: a trip downtown to Shillito's.
"It was an event," says Shepherd, who works for the Cincinnati History Library and Archives. "We got dressed up, and we'd have lunch there. They brought us food in little children's ovens. It was all just lovely. … And of course, there were the elves."
Many department stores were known for their ornate window displays, especially during the holidays, and Shillito's was one of them. In the 1950s, the store displayed a series of mechanized elves, which has gotten new life as an annual Christmas display in Cincinnati.

John Shillito came to the city from Western Pennsylvania as a boy in 1817, and after two previous business ventures, he established a store in his own name in 1837. His success led him to build a bigger store in 1857, and after outgrowing that one, opening a massive retail palace at Seventh and Race streets in 1878. The six-story, 250,000-square-foot "dry goods palace of the world" was billed as the largest department store west of New York City, featuring an ostentatious atrium with a skylight and everything from clothes to home goods.

The Shillito family exited the retail business in 1928, and although the store was sold to Columbus' Lazarus family, the Shillito's name lived on for generations. The sale to Lazarus brought an infusion of cash and new ideas, including a hospital room, a new 300-car garage and air conditioning for the building as part of a $4 million renovation.

The 1950s were halcyon years for downtown department stores in general and Shillito's in particular. By then, the store had more than 1,500 parking spaces to accommodate shoppers, and it outsold its next three biggest local competitors combined.

But like many downtown department stores, it fell victim to suburbanization, with shoppers preferring to stay closer to home at one of Shillito's new mall locations. It also fell victim to the other great slayer of department stores: consolidation. In 1982, it merged with Rike's, a Dayton-area store, and four years later, the Shillito name disappeared, as its stores were renamed Lazarus, which would eventually meet its end when all the Federated stores were rebranded as Macy's.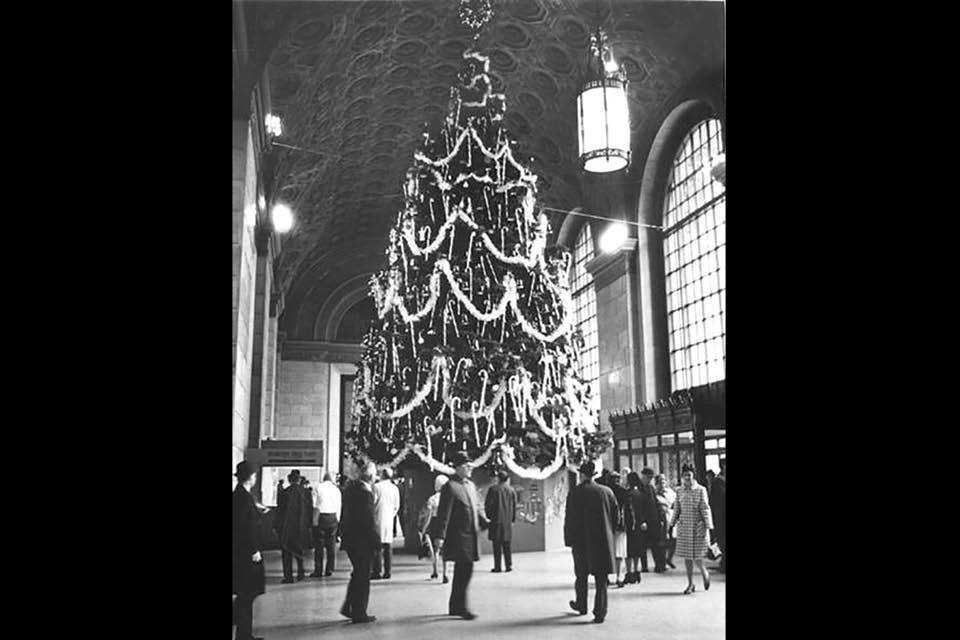 Higbee's | Cleveland

There were many reasons Higbee's became an essential part of the Cleveland shopping experience, not the least of which was its location. When Hower & Higbee started in 1860, like many retailers in Cleveland, it was on Superior Avenue near Public Square — close to the docks on the Cuyahoga River as well as the city's train station along the railroad tracks near what is now West Sixth Street.

In 1910, the store moved to Euclid Avenue and East 16th Street. When the Van Sweringen brothers, Oris and Mantis, were building Terminal Tower, they looked for a department store for part of the space. Finding no willing partners, they bought Higbee's and relocated the store to its location on Public Square, right across from rival May Company. (The former Higbee's site became home to another historic retailer, Sterling Linder Davis.)

Higbee's was easily accessible for travelers from the new union station as well as upper-middle-class commuters coming from Cleveland's growing eastern suburbs, including the Van Sweringens' planned community of Shaker Heights. But it wasn't just the location that made it a success, says Michael DeAloia, the author of three books on Cleveland history, including Lost Department Stores of Cleveland.

"They had amazing managers who understood the market and delivered good value for your money," he says. "They had 48 buyers, which was just astounding for a regional department store."

When Terminal Tower opened, the 12th floor of Higbee's became the home for WHK-AM. After it moved, the space was converted into a music school. Students taking music lessons in area schools were usually sent to Higbee's, cultivating another generation of shoppers, DeAloia says.

One of the last Christmas memories at Higbee's — but one of its most enduring — was fictional, with Ralphie Parker begging Santa for a Red Ryder BB gun in "A Christmas Story." In fact, one of the reasons the movie was filmed in Cleveland was because of access to Higbee's. When the film was made in 1983, it was one of the last department stores downtown, even adopting holiday traditions from its fallen rivals. It became Mr. Jingeling's home after Halle's demise in 1982 and put up a giant Christmas tree after Sterling Linder Davis closed.

Higbee's eventually became Dillard's and, it too, ultimately closed. Today the building it called home houses Jack Casino. Yet a reminder of Higbee's enduring holiday appeal appears each year as "24 Hours of A Christmas Story" arrives on television screens.