Ohio Life
Ohio College Tours: Kent State University
The university collaborates with the city to create inviting downtown development and valuable educational opportunities.
September 2015 Issue
BY Frances Killea | Photo by Kevin Kopanski
September 2015 Issue
BY Frances Killea | Photo by Kevin Kopanski
Outside the student center, members of the Kent State University cheerleading squad take turns balancing on their teammates' palms before hopping back down to the grass below. Nearby, a pair of students tosses a Frisbee, while others sit on the lawn and nearby benches as they eat and chat between classes.

The area is a popular spot, thanks in part to Kent State University's Esplanade, a mile-long walkway built in 2013 that helps better connect the college to downtown Kent. There has always been a tie between city and campus. But, in recent years, strengthening and growing that connection has become a priority.

Dave Ruller joined that effort when he became city manager in 2005, drawn to the opportunity and the potential he saw in not only physically connecting the university and the town but also forging a real and lasting relationship.

"There was an era where the two sort of coexisted," he explains. "More recently, it has been ramping up, moving out of the coexistence to cooperation and launching ourselves into collaboration."

The first wave of that partnership included the Esplanade — a car-free, pedestrian walkway stretching from Franklin Hall to Kent's downtown business district — as well as new construction of more than $100 million that included new storefronts, office space and a convention center and hotel. But, as Ruller is quick to point out, the city was careful not to alter the college-town feel that makes Kent special.

"We did a lot of work on the front end to understand what is valued here," he says. "Kent has a great personality. We don't need to try to be something we're not."

That has meant carefully balancing the city's existing independent businesses, while addressing the need for new development to accommodate the thousands of students who move onto campus every fall. "Kent, for the most part, is built out," explains Ruller. "What we've seen is a rejuvenation of what's here."

That sentiment keeps classic Kent spots such as Ray's Place right where they belong, while offering new student-friendly shops and services just a short walk from campus. As Ruller puts it, "If your downtown is your heartbeat, you want to make sure that heart is running on all cylinders."

As Kent's city planners have worked to forge a new relationship with campus, Kent State University has done the same by finding real-world educational opportunities within the community.

"Academic life goes beyond the classroom," says Stefanie Moore, a Kent State University alumna and associate professor in the school of journalism. "Our digital production majors are producing real films. Our advertising majors are engaging in virtual internships. We have public relations majors who are doing hands-on work for agencies."

There's even a student-run marketing firm in downtown Kent — IdeaBase — that works with local, regional and national clients. That level of applied learning is also found in other fields of study throughout the university. With Kent State's proximity to suburban communities such as Hudson and Stow and cities like Akron, Cleveland and Youngstown, students have a wealth of outlets for honing their classroom skills before donning a cap and gown.

Those off-campus opportunities, however, have their start in Kent State University's extensive course catalog. It offers more than 200 fields of study, which can be complemented by a wealth of extracurricular activities.

"In terms of getting the diversified experience with your education, I think it's really up to the student," says Marvin Logan, a recent graduate with a major in Pan-African studies and minors in human development, family studies, nonprofit management and sociology. "The university provides the opportunity."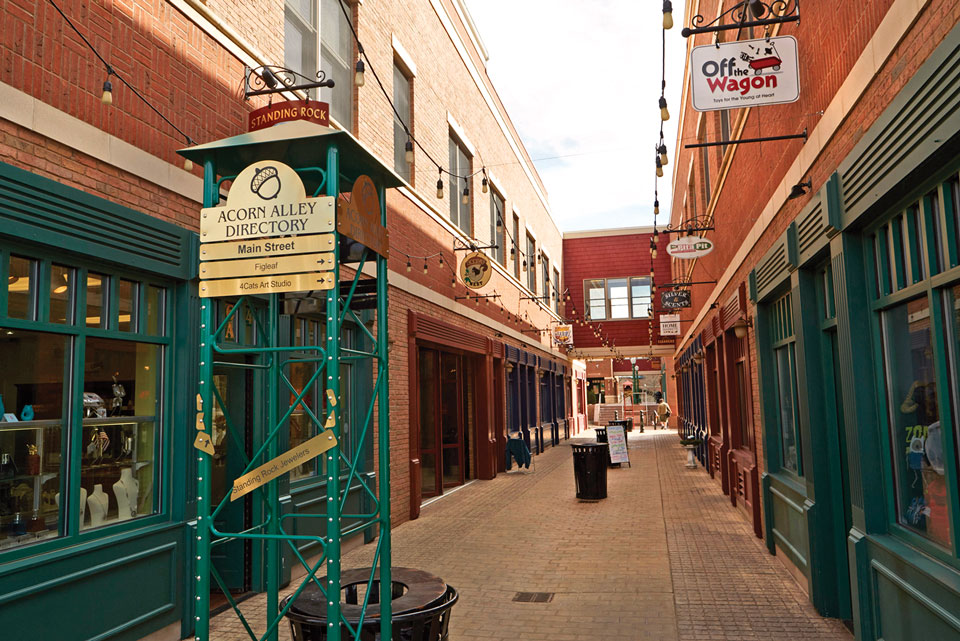 Logan, who was executive director of undergraduate student government, participated in Kent's student-run radio, newspaper and television outlets — just three of the more than 300 clubs on campus. And, he says, the university embraces the idea of filling any void a student may encounter when it comes to such organizations. "If there's something that is missing," Logan says, "the students at Kent State have a lot of power to create those things."

The university's 25 residence halls provide student housing primarily for freshmen and sophomores with a majority of upperclassmen opting to live off campus. Every incoming freshman is guaranteed a roommate, and students thrive in the close-knit residence hall environment during their first year.

Keven Spriggs, a recent graduate, credits his residence hall experience with finding his niche in the school of more than 18,000 students.

"Everyone kept their doors open," Spriggs recalls. "By the time I finished up my freshman year, I knew everyone on my floor."

But the residence halls are just the start of what on-campus living offers students. The recreation center not only serves as a place to burn some calories on a treadmill, it also provides nutritional and personal training services, as well as classes in adventure sports, such as kayaking and rock climbing. On-campus dining options range from cafeterias and cafes to food courts and grocery stores.

"It's interesting to live in Kent, and it's interesting to live on campus," says Logan, as he looks back over both experiences and how the partnership between city and college has evolved over his years at the university. "I was here for five years … and I've seen a lot of growth in the partnership."

Wander downtown through the inviting, shop-lined Acorn Alley and the results of that collaboration are obvious. Completed in 2009, the pedestrian-friendly walkway runs between Main Street and Erie Street and behind some of Kent's historic storefronts.

The downtown houses newer arrivals, such as the gag-gift shop Off the Wagon and the popular Pita Pit, as well as mainstays like the Kent Natural Foods Co-op and Woodsy's Music. Paul Braden, the owner of Woodsy's Music, has been selling guitars and drum kits to college students and city residents for decades.

A Kent State University alumnus himself, Braden has witnessed Kent's transformation firsthand.

"You're now offering a more diverse situation as far as living and economy, but you can still do a lot of alternative type of stuff, whether it be music or art," he says, adding that he's enthusiastic about the growth. "You still have the personality of Kent. I don't think that's ever going to change. It's all good for everybody."

For more information, visit kent.edu.