Ohio Life
The Photography of Jessica Phelps
In 2019, Phelps' work capturing daily life for the 13,000-circulation 'Newark Advocate' earned her Newspaper Photographer of the Year honors in a prestigious Missouri School of Journalism competition.
May 2019
BY Barry Goodrich | Photo by Jessica Phelps/Newark Advocate
May 2019
BY Barry Goodrich | Photo by Jessica Phelps/Newark Advocate
At the age of 6, fueled by equal parts imagination and inspiration, Jessica Phelps made her debut as a photographer in the backyard of her Granville home.

"The first photo I ever took was of a rosebud," she says. "I begged my mom to let me take a picture of it and she finally agreed. It seemed like it took forever to get the film back and when we did, I tore through the prints so excited to see the photo."
Unfortunately, the photo taken with her mother's point-and-shoot camera did not come off as planned. "I was so disappointed," recalls Phelps. "I had missed the rosebud and only photographed the stem."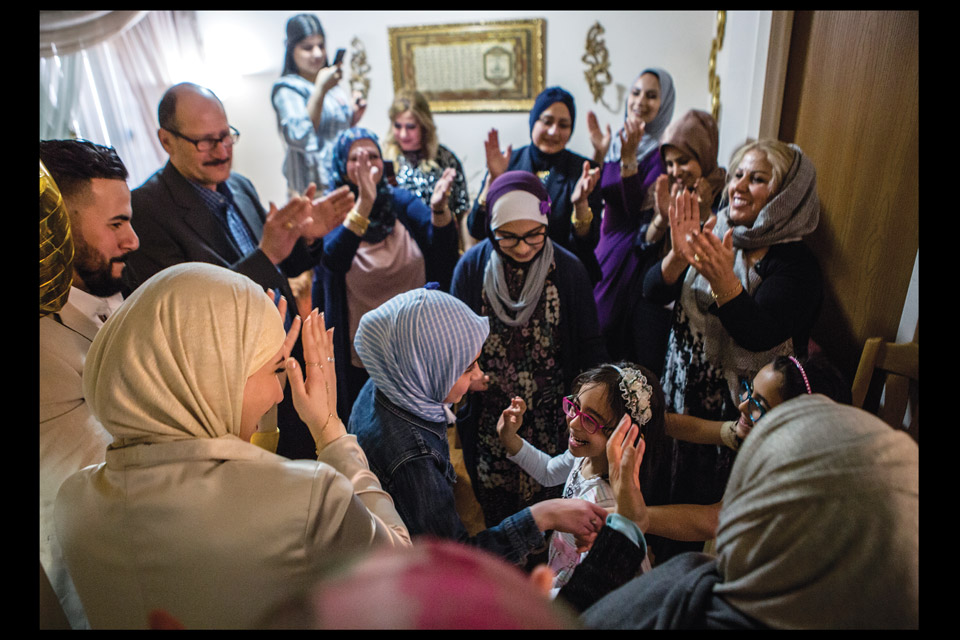 Thirty years later, Phelps has improved her focus. In February, the photojournalist for the 13,000-circulation Newark Advocate was named Newspaper Photographer of the Year in the Pictures of the Year International competition, the prestigious contest administered by the Missouri School of Journalism.

Phelps' versatility is reflected in her winning portfolio that included images of daily life in Licking County: farm life in Utica, firefighters battling a huge farm blaze in Croton, Licking Valley's defeat in the high school football playoffs and families struggling to find housing in Newark. She also received Pictures of the Year International's top prize for Daily Life Picture Story for following a newly immigrated family to Columbus.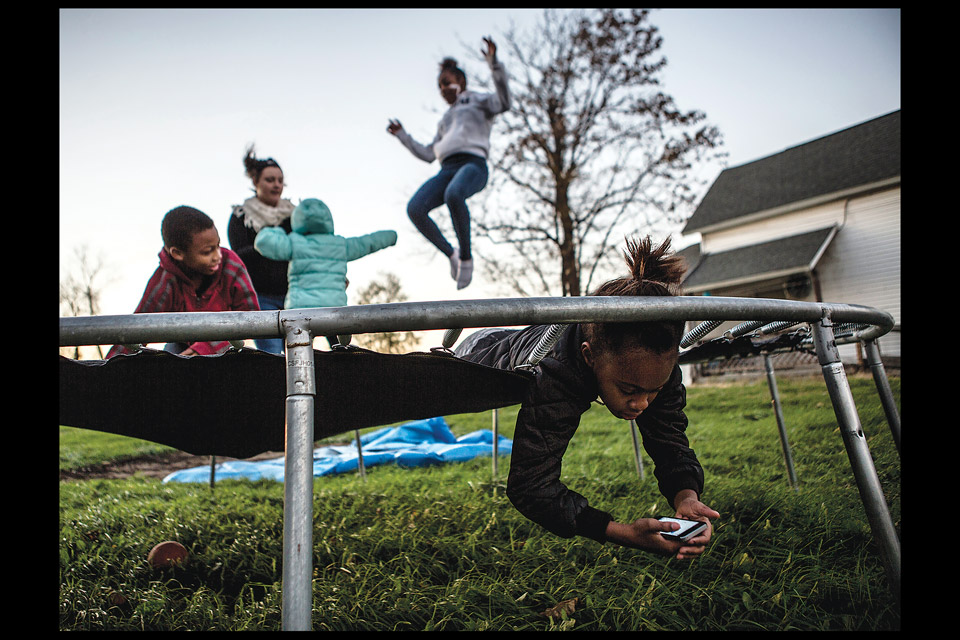 While winning awards is nothing new for Phelps (she was named 2017 Photojournalist of the Year for smaller media markets by the National Press Photographers Association), following the live, online judging for the POYI competition was nerve-wracking.

"I was sitting at home on a computer like a weirdo," Phelps says with a laugh. "Photographer of the Year is definitely a big [award] … I was just hoping to make it past the third round. To watch the judging for something you've put your heart and soul into is excruciating."

Winning the honor as a female photographer from a small-market paper against competitors such as the The New York Times and The Washington Post makes Phelps' accomplishment even more impressive. "To be put in the same company of someone like Barbara Davidson, who has won three Pulitzer Prizes, still doesn't feel real."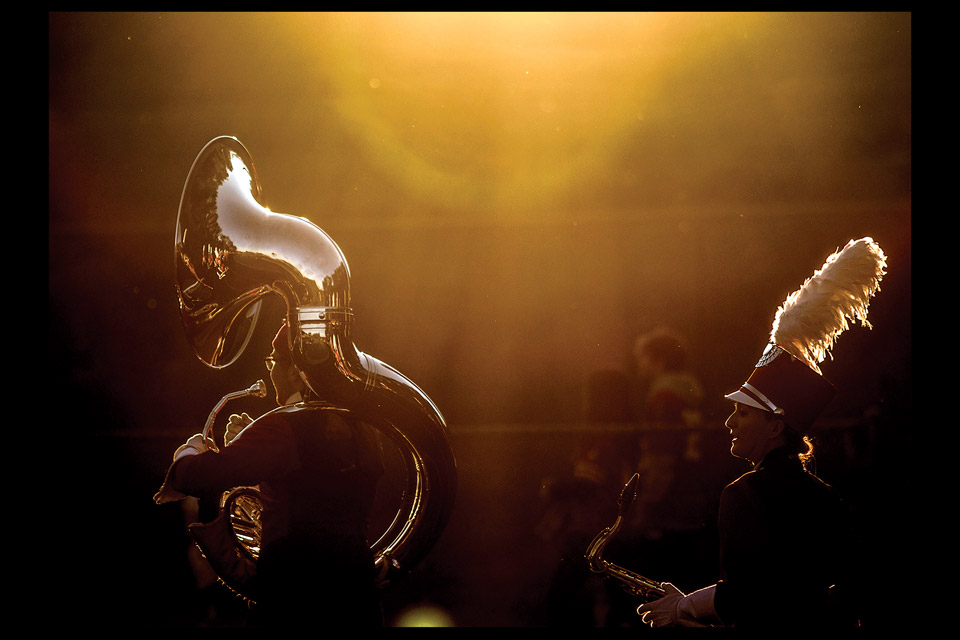 Phelps has had what she calls "a very untraditional career path." Raised in the small town of Granville, she yearned to break free of what she refers to as "the bubble."

"I did not fit in at all," Phelps says. "I couldn't wait to leave."

As a youngster, her passion for photography included an obsession with picture postcards. "I thought that postcards were the epitome of photography. I thought they were the coolest things in the world."

After honing her skills at the Columbus College of Art & Design, Phelps still felt adrift. She ended up tracking down a distant cousin who was working and living on a goat farm in a small Italian mountain town.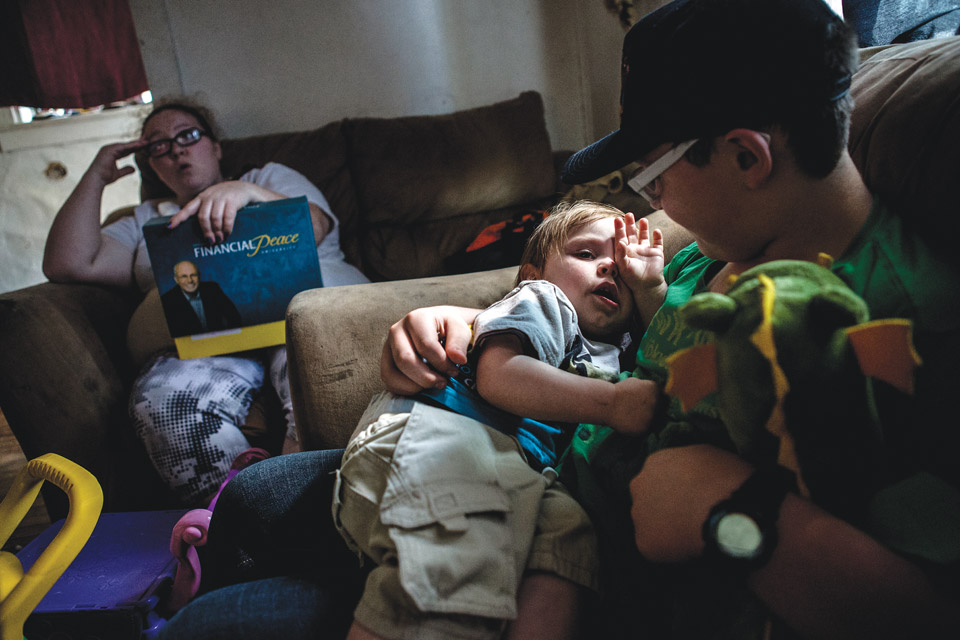 "We really hit it off and I ended up staying there," she recalls. "It was a magical experience."

During further travels in Albania, Central America and South America, Phelps saw a strong sense of community in even the poorest areas. "All I wanted to do was have my camera and start telling stories."

After running out of money, Phelps came full circle, returning to her hometown and landing a freelance gig and then a full-time job at the Newark Advocate. Six years later, she's the proverbial big fish in a small pond.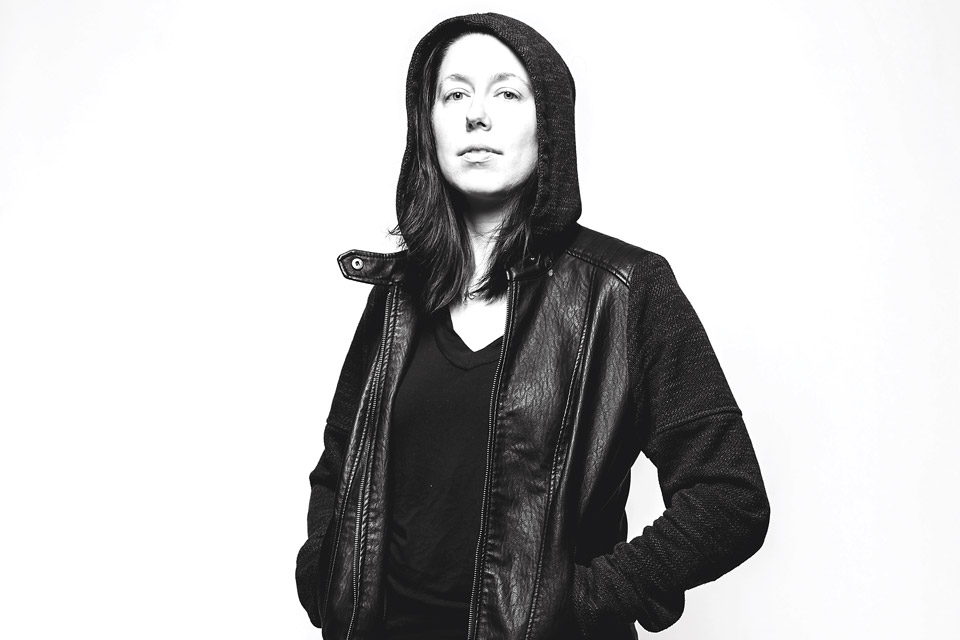 "Everywhere I have been, I've seen more similarities in people than differences," says Phelps. "That really helped me come back here with a different perspective. People ask me all the time why I'm not at a bigger paper, but good stories can be told anywhere."

Whether it's the saga of an Iraqi immigrant family or the agony of a losing athlete, Phelps brings stories to life with images that connect with readers.

"There are times you have to be a fly on the wall, but you also have to make sure you are there for the big moments," she says. "A photograph can help tell a story but it can also leave you with questions … have you wanting to know more."