Ohio Life
Beyond the Tour
Universities are embracing ways to answer prospective students' questions and make them feel at home.
March 2014 Issue
BY Brooke Bunce | Photos courtesy of the college or university listed
March 2014 Issue
BY Brooke Bunce | Photos courtesy of the college or university listed
Strolling along the paved pathways of a campus green or peeking into the student union can give visitors an idea of a college's exterior. But the modern student is seeking a place to learn and grow, which can't be determined by empty classrooms on a weekend tour.

A number of Ohio's colleges have created in-depth preview programs for high school seniors who have been accepted to the school but are still deciding if it's the right setting to continue their education. These initiatives give undecided students an inside look at campus life, whether by providing the opportunity to stay overnight in a dorm room or by initiating one-on-one meetings with current students and faculty.

"These types of events are really to get students to come and experience campus life in a different way than a normal campus tour," says Mark Ledoux, associate director of admissions at Kent State University.

The previews tackle the issues of declaring a major, scheduling classes and acquiring financial aid, and they solve lingering questions about nightlife and roommate fears. By the time prospective freshmen choose their future alma mater, they have all the information needed to make a decision.

***

Answering Questions

High school seniors have lots of questions about the college experience. But few would be comfortable discussing the pitfalls of the random roommate or the best place to get a haircut near campus with someone in the admissions office.

Nine years ago, Ohio University in Athens launched Ohio Up Close, a program to make both students and their parents comfortable with seeking answers to the nagging questions they're frequently reluctant to ask, particularly in front of each other.

The one-day program kicks off with a welcome panel where prospective students can meet with current students who talk about their own experiences at Ohio University.
That is followed by a series of smaller, conference-style meetings that help familiarize students with various facets of campus life.

"In high school, you have this really intimidating idea of what college and professors are really like," says Louis Baragona, a current sophomore at Ohio University who took part in the program. "Up Close was nice because you see everything in a relaxed way."

Academic sessions focus on particular departments and allow visitors to meet students, staff and faculty members from each. Baragona, a journalism major, says hearing students speak about their time in school eased his fears about the rigors of college coursework.

"It made me feel like this was actually the school for me," he says. "I was able to ask about internship opportunities and what journalism meant to the current students."

Up Close provides separate student and parent question-and-answer panels. Representatives from residential housing and the financial aid office host the parents' panel. Admissions office staffers moderate the students' session. Both panels also include current students.

Although many campus tours offer a glimpse into vacant dorm rooms, Up Close allows families to view rooms occupied by current students to show a real, lived-in space, according to Candace Boeninger, assistant vice provost and director of undergraduate admissions.

"When families leave after the event," she says, "there should be no questions unanswered for them."

***

Meeting Faculty

Meesha Lukes' concerns about making the transition to college life were alleviated over lunch, when seats she and her father chose during Kent State University's Golden Flash Days luncheon landed them next to Joy Loper, the school's assistant director of admissions.

As she and Lukes talked, conversation soon turned to the prospective freshman's concerns about making the jump to college. Over the course of the lunch, each was resolved one by one.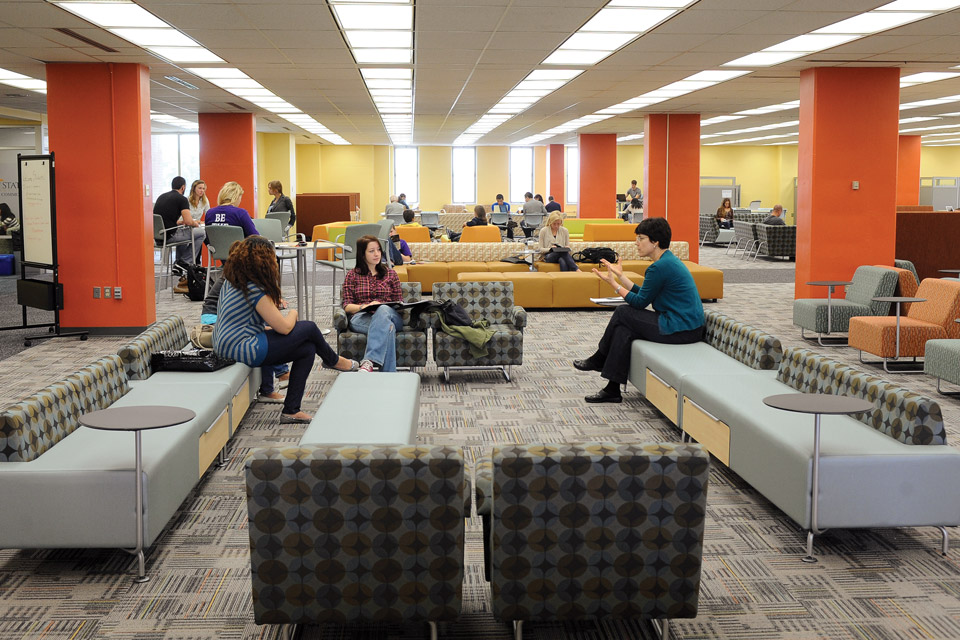 "She and another admissions officer helped me get over my nerves," Lukes recalls. "They helped me figure out tuition, getting around campus, things like that."

But lunch is just a small part of what Golden Flash Days offer high school seniors. The spring event, which marks its fourth year in 2014, is held to offer admitted students in-depth information about their intended major and provide an opportunity to talk to academic faculty before making a final college decision.

Lukes had already planned on attending Kent State University, but was teetering on which major to declare before scheduling classes. At the time of her visit, she was interested in nutrition. During an academic resource fair, Lukes capitalized on the opportunity to speak with the director of nutrition and inquired about internship opportunities, GPA requirements for the major and recommended courses.

"I knew there were certain requirements for the major, but I didn't know the specifics," she says. "Meeting with the director helped clear that up."

Ever since that chance meeting at lunch, Lukes has remained in touch with Loper. She consults her when she has a question about Kent, and even holds an on-campus job where she works with Loper at least once a week.

"Meeting Joy helped me with opportunities here at Kent that I wouldn't have had otherwise," Lukes says. "It's nice when your boss is someone familiar that you know you can turn to for anything."

***

Building Relationships

Heidelberg University senior Kearstin Bailey is passionate about attending a small, private college. She hopes to share that enthusiasm with others, particularly with admitted students who want to spend a day on campus.

Along with working in the admissions office and giving campus tours, the political science major has hosted high school students who participate in Heidelberg's overnight visit program since her junior year.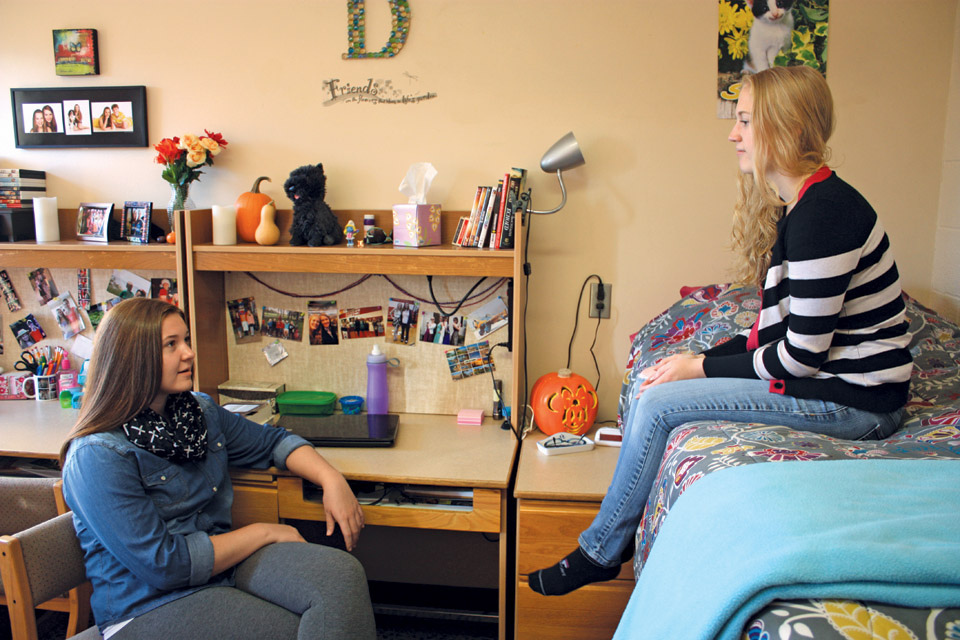 To ward off any preemptive jitters, Bailey rounds up friends that have similar interests to the visiting student.

"We want some kind of common ground to start from," she explains. Then, everyone will leave campus and hit the town for dinner, coffee and conversation. After that, they may attend a sporting event, a recital or a campus concert. Oftentimes, Bailey will assemble a group of students in the residence hall for a game night with snacks.

The next morning, students can grab breakfast in the school's dining hall and have lunch with a professor.

"What they want to do is what it's all about," Bailey says. "I always ask, 'What do you want to see? What are you interested in?' " For one overnight visitor interested in pre-med, Bailey organized a meet-up with a current student training to be a physician's assistant.

Jason Miller, director of admissions at Heidelberg, explains that overnight dates are loosely structured to provide students ample opportunities to get the most out of a visit. The payback for this type of program has proved beneficial.

"It's something we've looked back at and found that our [admission] yields were a lot higher for students that stayed for a night."