Home + Garden
Ohio's Historic Ellen Biddle Shipman Gardens
Landscape architect Ellen Biddle Shipman was a pioneer in her field. Here's where you can still see her work today.
May 2014 Issue
BY Jill Sell | Photo courtesy of Stan Hywet Hall & Gardens
May 2014 Issue
BY Jill Sell | Photo courtesy of Stan Hywet Hall & Gardens
Horticulturalist Staci Stasiak likes to stand on a bluff near Wildwood Preserve Metropark's Manor House and look out over the vast gardens as Ellen Biddle Shipman once did.

The center of the axial garden design — one of Shipman's favorite and much-repeated plans — is a tiered hexagonal pool, home to four whimsical frog sculptures that shoot water. Paths from the center walkway lead visitors to a northern terrace and a more secluded southern one. Boxwood, lilies, astilbe, columbine, day lilies, anchusa, daisies, standard viburnum, wisteria, roses, lilacs and other perennials that were so important to Shipman's vision are all part of the design.

"Ellen was definitely a pioneer of her time," says Stasiak. "She showcased her talent and creativity with her plant selections, variety of textures and levels and diverse palette of colors. … I'm honored, as a woman in landscape design and maintenance, to help carry out the vision [she] created."

Born in 1869, Ellen Biddle Shipman plunged into a career that was not very welcoming to women, after her husband abandoned her and their children. The Philadelphia native became a professional landscape architect with little formal training and gained praise from her female clients, whose lives revolved around their beautiful American Country Place estates.

One of those estates was the 1930s manor house that is now part of the Metroparks of the Toledo area. The property was formerly known as Stranleigh, the estate of Champion Spark Plug Co. co-founder R.A. Stranahan and his wife, Page. Walk the property today, and Shipman's attention to her clients' interests and backgrounds reveals itself.

Decorative pineapples top each of the two wrought iron gazebos that are accessible by following the spokes that lead from the main garden's center pathway. In southern culture, the fruit is a symbol of hospitality, and its inclusion was a nod to the matriarch of the home's southern roots.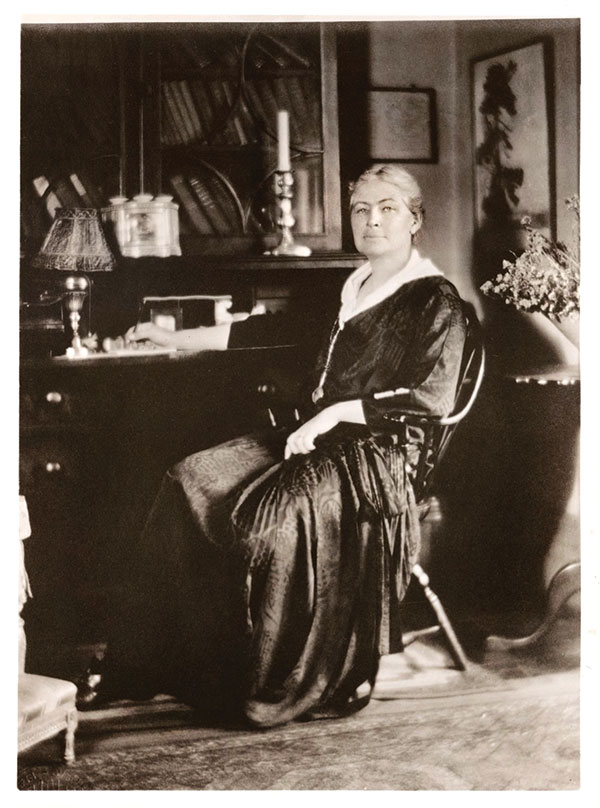 "Ellen Biddle Shipman got to know Mrs. Stranahan," says Jennifer Elsworth, Wildwood's historical program supervisor. "The pineapples were included for her and because they were a general symbol of wealth and welcome."

Shipman designed several dozen gardens throughout the state in her signature fashion. She was one of the first to embrace what is today known as the American style, which included axial layouts, seasonal plantings and varying heights of plants.

Of the approximately 650 gardens Shipman designed throughout the United States between 1914 and 1946, few remain as they were originally created. Wildwood is one of only two major Shipman gardens open to the public in Ohio.

The Stranahans devoted themselves to their northwest Ohio estate for almost four decades before the property became part of the park district in 1975. Like many other elaborate estate gardens of the era, lack of money for upkeep, changing tastes and Mother Nature took their toll on the original landscape design.

A traffic accident in 2007 actually jump-started the garden's restoration to how Shipman envisioned it. A police chase on the street in front of the estate ended with a dump truck crashing through a garden wall and destroying plantings. The first phase of the restoration began when a private foundation stepped up to finance the work.

"In the original plans, Shipman designed extensive azalea, rhododendron, pieris, hemlock and dogwoods," explains Stasiak. "In 2012, the final phase of restoration included the planting of the gazebo area — a scaled-down version of the azalea walk originally designed by Shipman."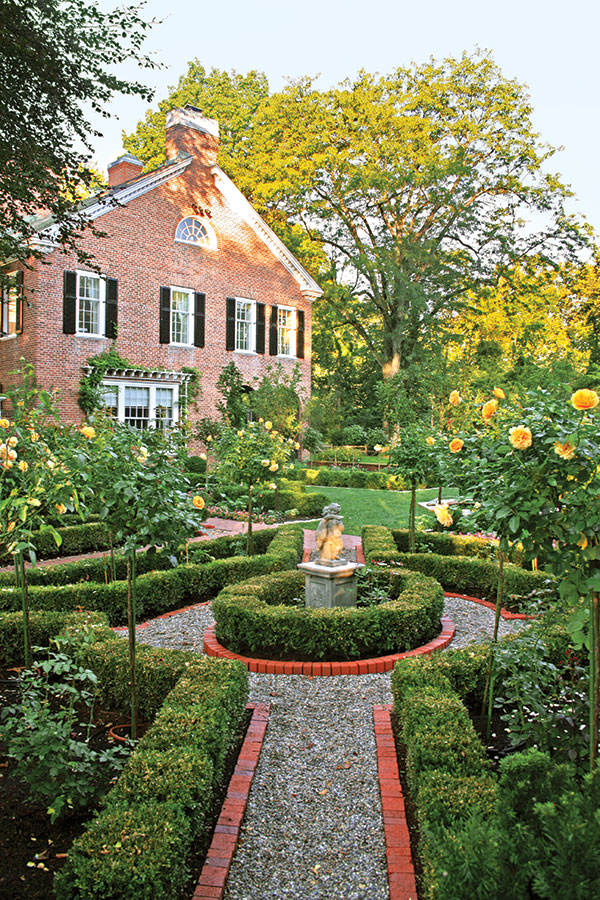 Today, Wildwood Preserve is mostly faithful to Shipman's plan, although some concessions were necessary. Certain plant species were easier to find in Shipman's day, so they've been replaced with others. Foot traffic, wildlife grazing and too much shade on the south side of the garden have also led to some alterations, according to Stasiak.

The English Garden at Stan Hywet Hall & Gardens in Akron is the other major Shipman garden in Ohio that is open to the public. However, Shipman was not the original landscape architect on the project.

Gertrude Seiberling, wife of Goodyear Tire & Rubber Co. co-founder F.A. Seiberling, didn't like her stone-walled garden. Designed by landscape architect Warren H. Manning in 1917, Seiberling found the harsh red and orange blooms too bold for her tastes.

"The Seiberlings were away a lot in the summer at their summer house, so Mrs. Seiberling also wanted big bursts of color in spring and fall when she could enjoy them," says Sue Nunamaker, senior gardener at Stan Hywet Hall & Gardens. "She wanted it to be more of an English cottage garden with tightly packed flowers."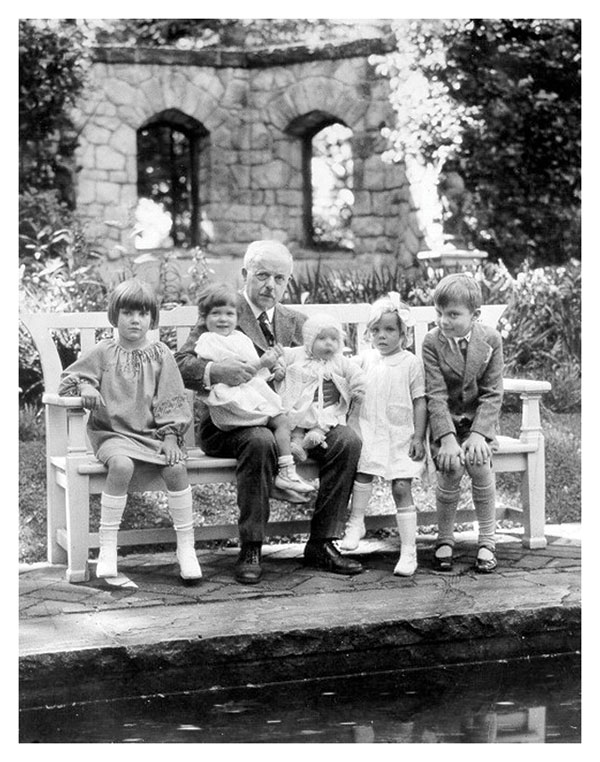 After getting Manning's blessing to make a change, the Seiberlings contacted Shipman to redesign the garden in 1928. She added perennials arranged in fanlike formations and shrubs for visual anchoring. She also ordered 112 species of plants that bloom blue, white, pink and yellow at Seiberling's request.

Shipman wisely kept the reflecting pool and "The Garden of the Water Goddess," a sculpture designed by Willard Dryden Paddock that is much beloved by visitors to this day.

Following Shipman's redesign, the garden became Seiberling's favorite retreat and she spent hours in the private outdoor room in solitude or with her children.

But Stan Hywet's English Garden ultimately became a victim of untamed growth and well-meaning but perhaps misguided caretakers, who replaced many of Shipman's original plant choices with different varieties. The space was gradually morphing from its original design until 1991 when restoration work began. Now, an ongoing preservation plan includes controlling tree sizes so the garden does not become too shady for Shipman's choice of flowers.

"Spring is the best time to see the garden. Peony, peony tree, wisteria tree, flowering dogwood, flowering crabapple and Dutchman's pipe vine all are in bloom in May and June. We are also re-planting some things, including phlox. It's truly a breath-taking garden," says Nunamaker, whose son asked his fiancee to marry him in the English Garden last year.

"What I love about [it] is that you can stand on the West Terrace of the Manor House and not even notice that the garden is close," says Mark Gilles, Stan Hywet's staff architect and director of historic structures. "It's because the way the landscaping and grading were developed. It truly is a hidden garden."

Wildwood Manor House
Wildwood Preserve Metropark
5100 W. Central Ave., Toledo 43615
419/407-9700, metroparkstoledo.com
Hours: Call or visit website for garden and manor house hours and information about tours.
Admission: Free

Stan Hywet Hall & Gardens
714 N. Portage Path, Akron 44303
330/836-5533, stanhywet.org
Hours: Call or visit website for updated times
Admission: Call or visit website for pricing and information about guided tours