Home + Garden
10 Native Plants That Thrive in Ohio
Turn your backyard into an eco-friendly oasis by following these recommendations from landscape architect and author Alan Branhagen.
July/August 2020
BY Holly Engel | Book cover and photo courtesy of Timber Press
July/August 2020
BY Holly Engel | Book cover and photo courtesy of Timber Press
Although his home is in Chaska, Minnesota, landscape architect Alan Branhagen knows what plants thrive where, from the Dakotas to the Buckeye State. He spent a significant amount of time in Ohio, traveling from the Lake Erie shoreline to Adams County as he studied our range of native plant life.

In spite of — or maybe because of — our state's ever-changing weather conditions, Ohio gardeners can easily create an eco-friendly environment by making native plants part of their backyards. Branhagen's The Midwest Native Plant Primer provides information on 225 plants native to 12 states, including Ohio.

"[These native species] grew here before without anyone gardening them," he says, explaining the benefits of growing native plants over invasive or exotic species. "They grew with existing soils and existing rainfall and existing or changing climates. They're pretty critical."

Diversity is key to creating a healthy, sustainable ecosystem and makes a garden all the more vibrant. Here are Branhagen's recommendations for 10 native Ohio plants that will benefit both your backyard and the environment: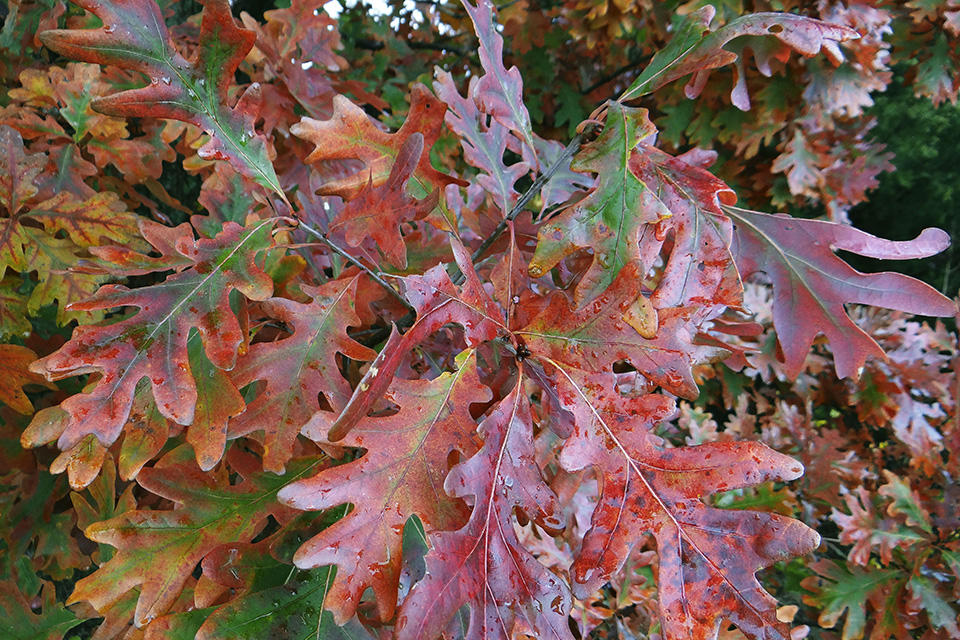 Oak Tree: Branhagen has one bit of advice he likes to tell interested gardeners: Start with an oak. "I recommend everyone to plant an oak," he says. "Depending on where you are and what kind of soils you have." These trees support more species than any other native tree and provide much-needed shade. There is a type of oak for each part of Ohio, too, such as swamp white oak for wetter climates or blackjack oak for drier ones.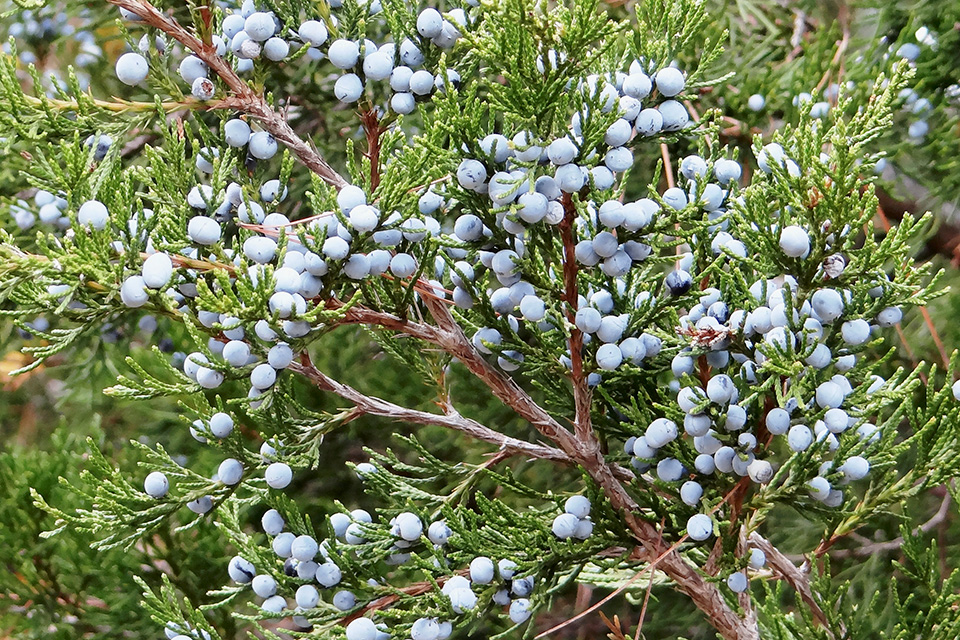 Eastern Redcedar: This tough evergreen blocks cold winter winds and provides shade in the summer. "I learned a long time ago that it really does help reduce your heating bill," Branhagen says. "And, of course, the shade redcedars create for wildlife is one of the best."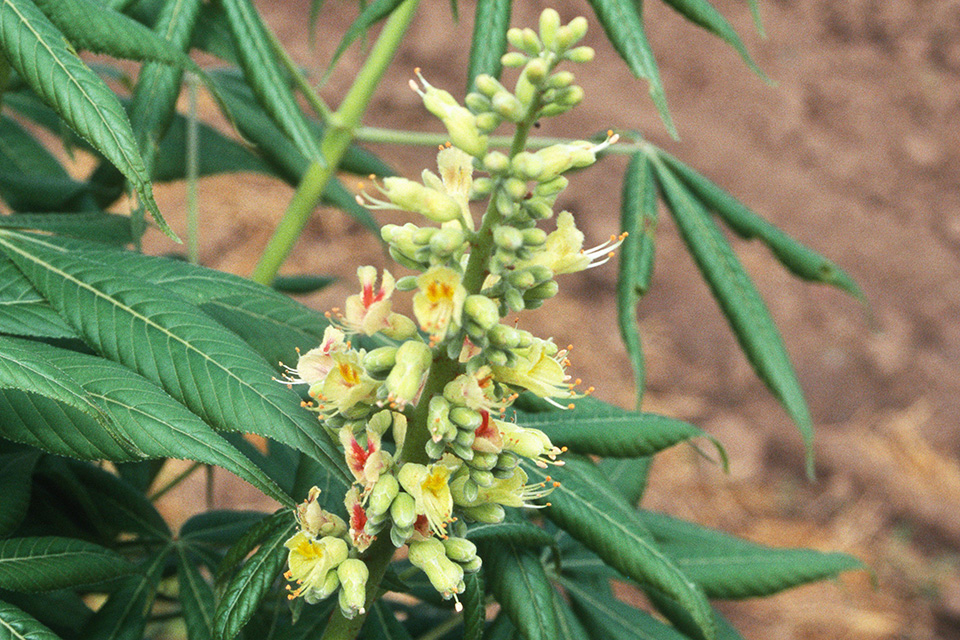 Ohio Buckeye: Branhagen couldn't omit Ohio's state tree, the buckeye, from his list. "It's got wonderful yellow-green flowers, which are really nectar-rich for a variety of pollinators," he says. The tree also attracts birds, including orioles and hummingbirds.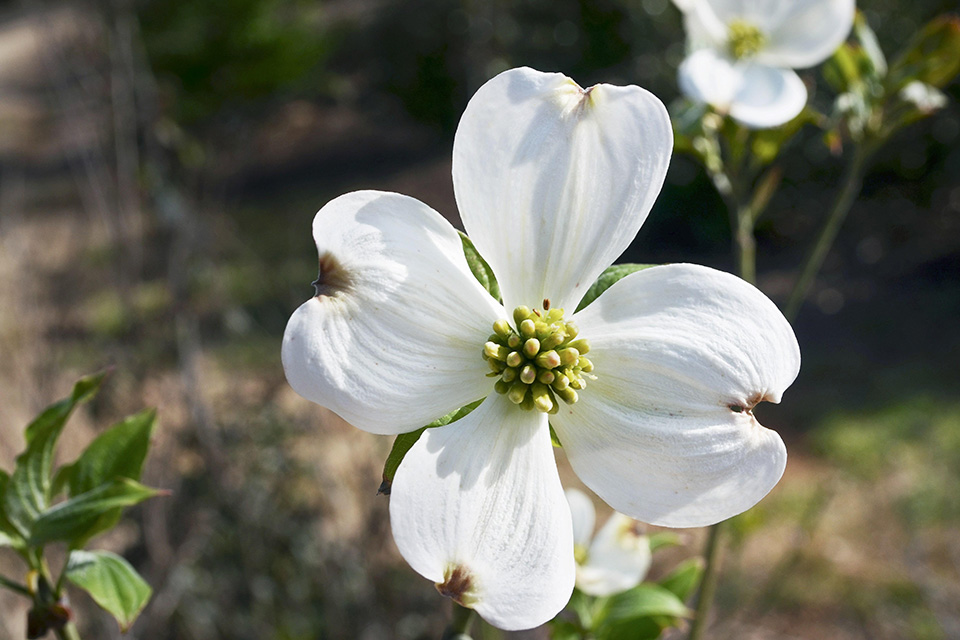 Flowering Dogwood: Found across Ohio, the dogwood's blooms and glossy leaves are as attractive to humans as they are to pollinators. Birds, especially robins, enjoy snacking on the dogwood's bright red berries.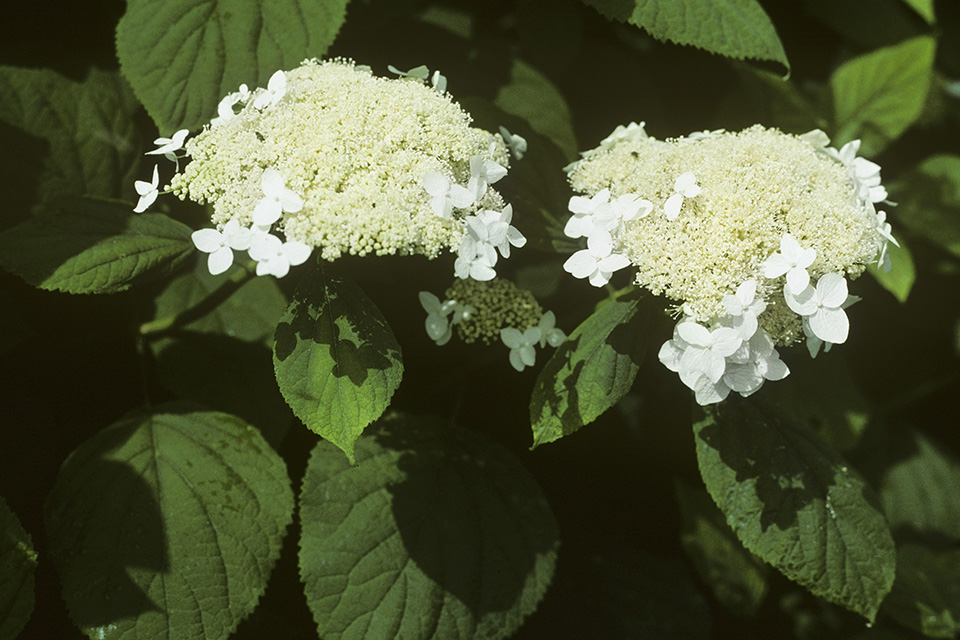 Wild Hydrangea: Branhagen notes that the wild hydrangea is for shady areas in your garden where other plants might be reluctant to grow. "Wild hydrangeas are great, especially for pollinators," he adds. "They're one of the best there is."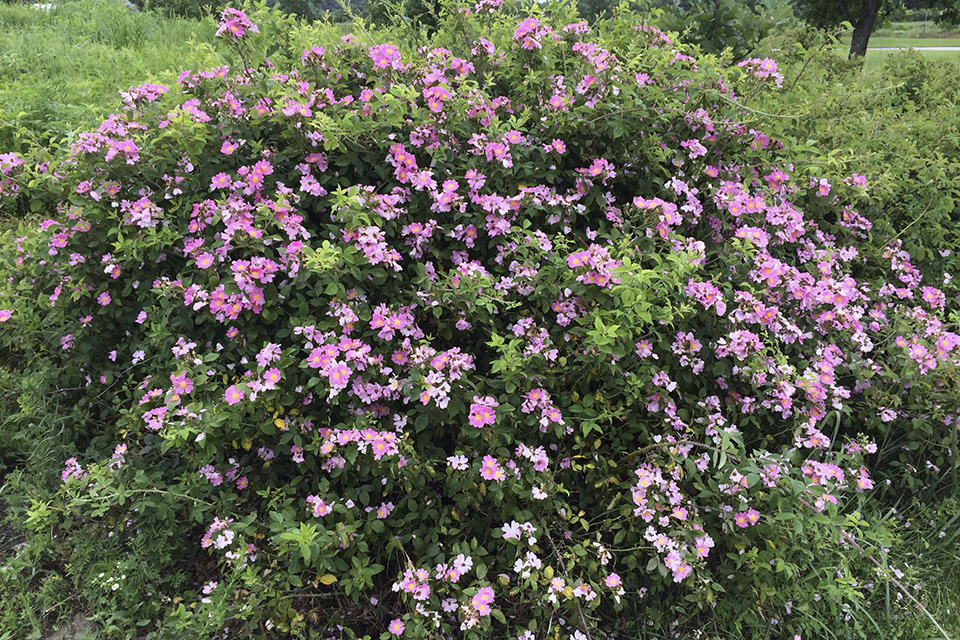 Prairie Wild Rose: This beautiful flowering plant's light pink blooms appear in midsummer, and its strong roots are well accustomed to prairie soils. The root system is so large and deep that it has allowed the delicate-looking plant to flourish in the Midwest through both droughts and fires.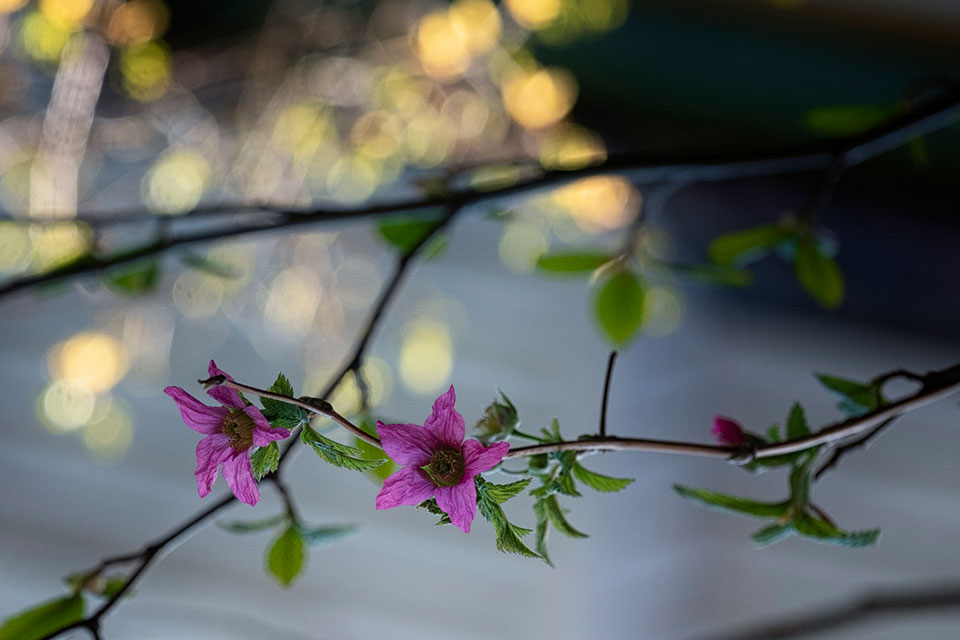 Purple Flowering Raspberry: Not to be confused with the red raspberry, this plant's violet-colored flowers bloom for about three months before producing their edible fruit, which is an important food source for many songbirds and small mammals.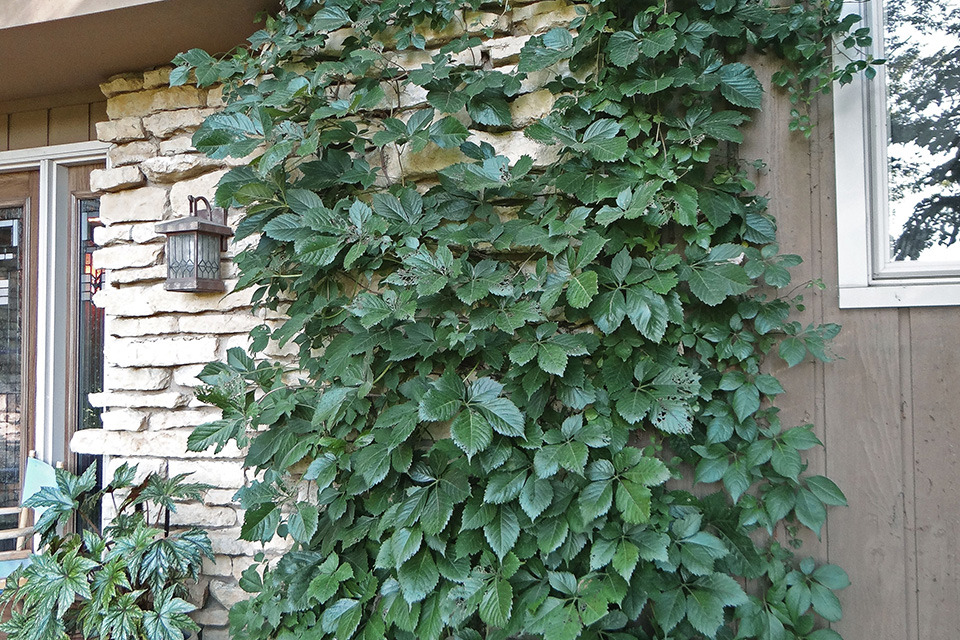 Virginia Creeper: Branhagen dubs this vine his absolute favorite because of how its tiny, unnoticeable flowers attract great numbers of pollinators, insects and even hummingbirds. "In the summer the vine can cool a hot wall or shade a small space," he says, "and then it produces berries that are really rich in fats for birds to fuel migration."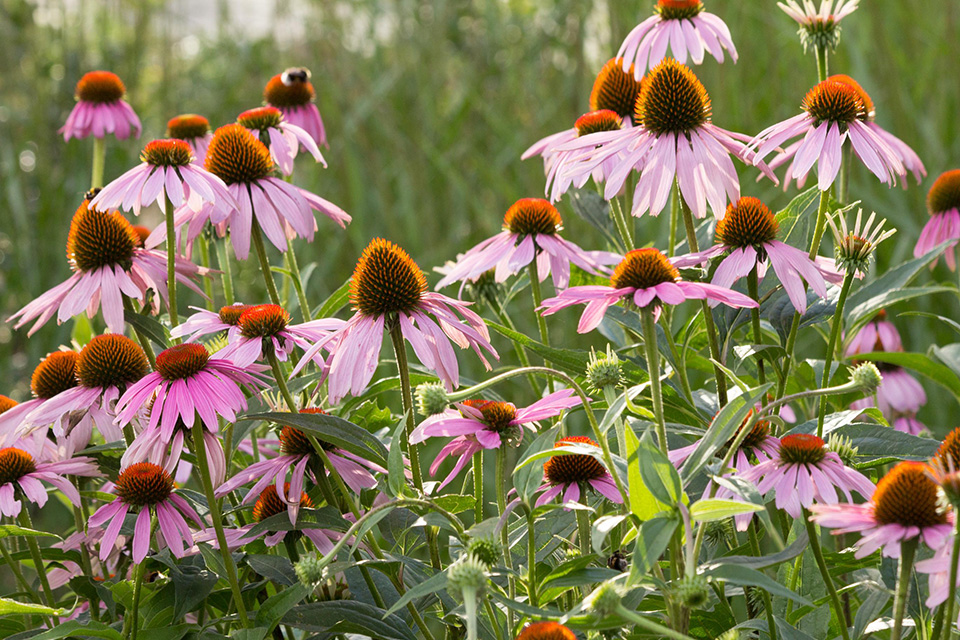 Purple Coneflower: According to Branhagen, the purple coneflower is a key plant, especially in Ohio. "It's good for nectar and seeds, and it produces seed heads that last through the winter," he says. This makes the coneflower a great food source for cold-weather birds.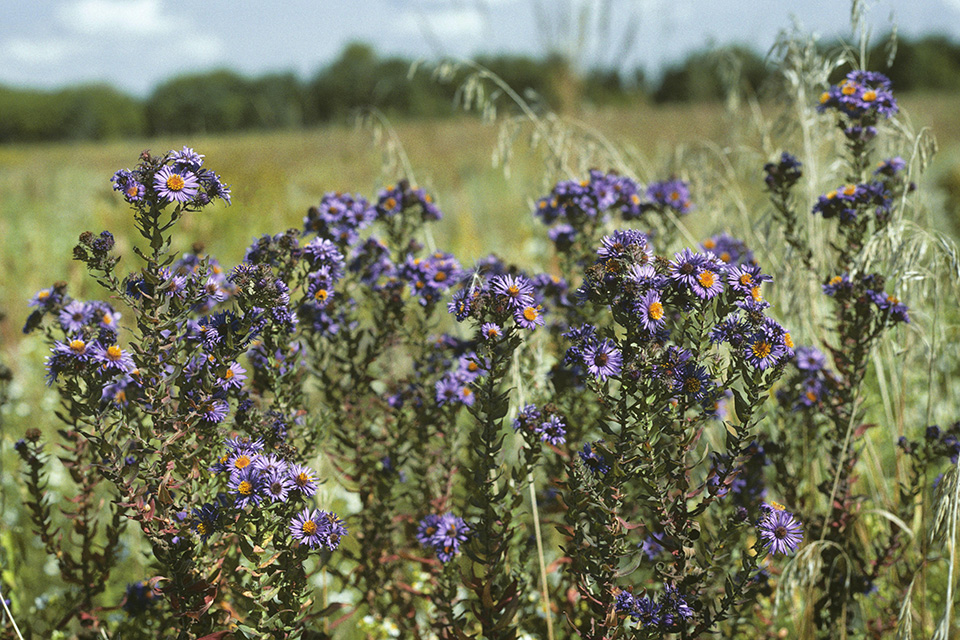 Aster: The Midwest has many species of aster, and they are usually purple, blue or white. "People should really look at these because there's a lot of specific pollinators to them," Alan says, "and they're really good for late in the season."

For more information about the book, visit timberpress.com.