Food + Drink
| Wineries
Valley Vineyards, Morrow
An honest mistake made decades ago has helped the Schuchter family's winery in Warren County grow into the second-largest estate vineyard in Ohio.
August 2019
BY Rich Warren | Photo by Matthew Allen
August 2019
BY Rich Warren | Photo by Matthew Allen
Valley Vineyards began in 1969 with a happy accident. Garth Cahoon, a viticulturist from The Ohio State University, approached Ken Schuchter and urged him to consider growing grapes on his land outside Morrow. He explained that its location in southwest Ohio's Little Miami River Valley offered the right climate and favorable soil conditions.

Schuchter, who at the time dreamed of leaving his desk job and revitalizing the family farm, bought what he thought were enough grapevines to fill approximately 2 acres. In reality, he had greatly miscalculated. Not knowing how much room the vines would need, Schuchter had purchased enough to fill 20 acres. That fortuitous mishap poised the new business for rapid growth. Today, Valley Vineyards is the second-largest estate wine grower in Ohio, growing 35 varieties of American, vinifera and French hybrid grapes on 70 acres and producing nearly two dozen kinds of wine.

A May 2018 article in Wine Enthusiast titled "Why Ohio is the Midwest's Next Wine Destination" cites Valley Vineyards as one of five "wineries to know" in the state. Even after five decades of growing grapes and producing high-quality wine, the Schuchters are clearly still at the top of their game.

"We're 50 years old this year but still in the prime of our lives," says Kenny Joe Schuchter, Ken's son, who has worked in the family business his entire life and now manages the vineyard alongside his wife, Dodie, and his son, Joe, who focuses on marketing and sales. (Ken Schuchter, the family's patriarch, died in 2016 at age 85.)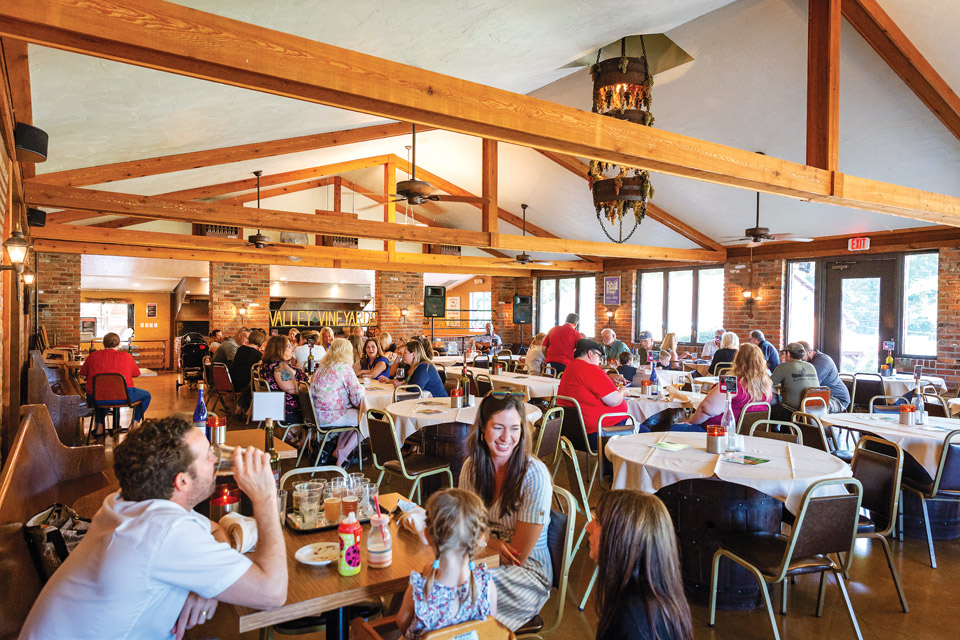 "My father and I worked side by side for two lifetimes — his and mine," says Kenny Joe. "He put me on a tractor when I was 6 years old, when my legs were barely long enough to push the clutch. And he put me to work!"
Kenny Joe laughs when he remembers his father never cared much for wine but had gone into the business because he loved a challenge. It turned out the challenges were minimal. Cahoon had been correct in his assertion that grapes would flourish on the Schuchters' farm. With very rich soils and a growing season two weeks longer than northern Ohio, Valley Vineyards can make red wines like cabernet franc that wineries with shorter growing times struggle to produce. Other grape varieties grown here include cabernet sauvignon, traminette, chardonnay and syrah. A vidal blanc used to produce ice wine is another strong asset to the business, and three meads — wines made from honey — are also now part of the mix. Since 2011, an on-site microbrewery has also been producing an ever-changing array of craft beers.
"Beer drinkers always want to try something new," Kenny Joe says, "and with flavors like habanero, margarita and hazelnut coffee, we're giving them just that."
Valley Vineyards is easy to spot from the road. Its half-timbered exterior resembles a chalet plucked from the Austrian Alps, where the Schuchter family originated. That old-world mystique continues inside, where huge casks of wine decorate the intimate tasting room.
Three separate dining rooms that seat a total of 425 people continue the Alpine ambiance with a fireplace, beams, chestnut paneling and Tiffany lamps. There's even a simulated water wheel.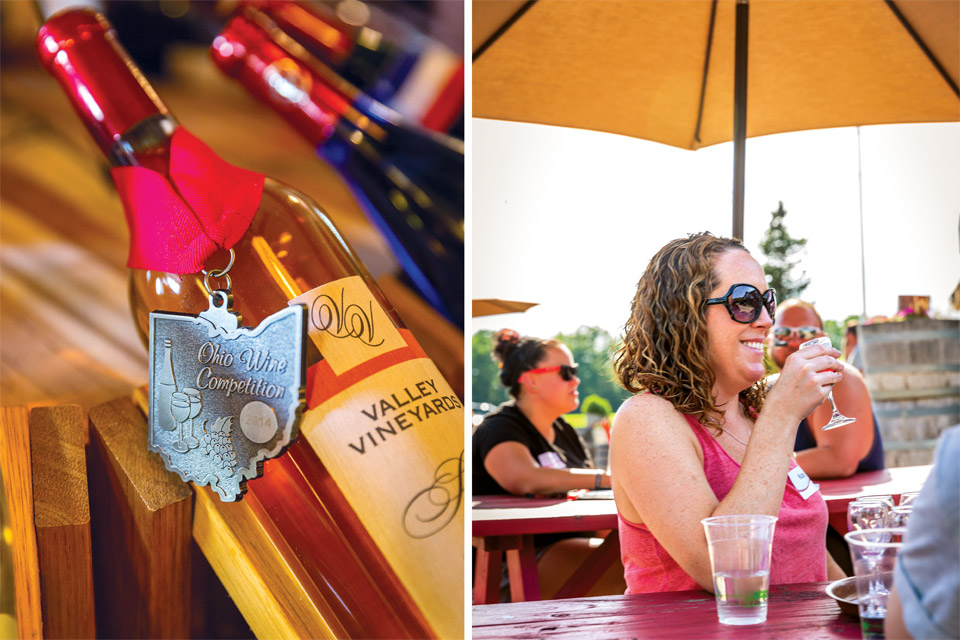 Those dining rooms are buzzing on evenings when Valley Vineyards hosts an immensely popular cookout. Regulars who've been coming for years run into old friends, while the entire Schuchter family is usually on hand, frequently working the tasting bar helping guests choose their beverage.

Wine — four glasses or a whole bottle per couple — is part of the meal, which stands up to the heartiest of appetites. Guests grill their own New York strip steak, salmon or shrimp along with slices of Texas toast, then load up on buffet items like baked potatoes, seasonal vegetables such as corn on the cob, rice pilaf, green beans almondine and as many pieces of homemade pie as they like.

"They can take 10 pieces if they want," Kenny Joe says. "We're serious when we say it's all-you-can-eat." 2276 East U.S. Routes 22 and 3, Morrow 45152, 513/899-2485, valleyvineyards.com

*Note: Valley Vineyards is no longer growing grapes as of 2020.