Food + Drink
| Wineries
Firelands Winery, Sandusky
Claudio Salvador grew up in Italy before coming to the United States in 1980. Today, he oversees making varieties for five different labels at one of Ohio's oldest wineries.
August 2019
BY Kristina Smith | Photo by Bianca Garza
August 2019
BY Kristina Smith | Photo by Bianca Garza
"Customers are very intrigued," says Claudio Salvador, Firelands Winery co-owner and winemaker. "They know they're eventually going to find something they're going to like."

Now and then, Salvador, a native of northern Italy with decades of winemaking experience, will have a glass of wine and talk with his customers. He likes to hear their feedback and recommend wines that match their tastes.

"Whether you are a novice when it comes to wine or an aficionado, we treat everyone the same," he says. "You will walk out of here with a great experience and know more about wine. I think that's one of our greatest strengths."

Firelands Winery started as the Mantey Winery in 1880, when German immigrant Edward Mantey began harvesting grapes and making wine. His original wine cellar is part of the current property, and Firelands Winery still makes and bottles wines under the Mantey label. In another nod to its history, the winery takes its name from its location in the Firelands region, a part of north central Ohio given to residents of Connecticut whose homes were burned by the British during the American Revolution.

In 2002, Salvador and co-owner John Kronberg bought the business, and Salvador is celebrating his 35th year as winemaker at the property. He studied the craft in Europe before coming to the United States in 1980 and later settling in at Firelands Winery. Since then, he has been inducted into the Ohio Wine Hall of Fame and created wines that have won both national and international awards.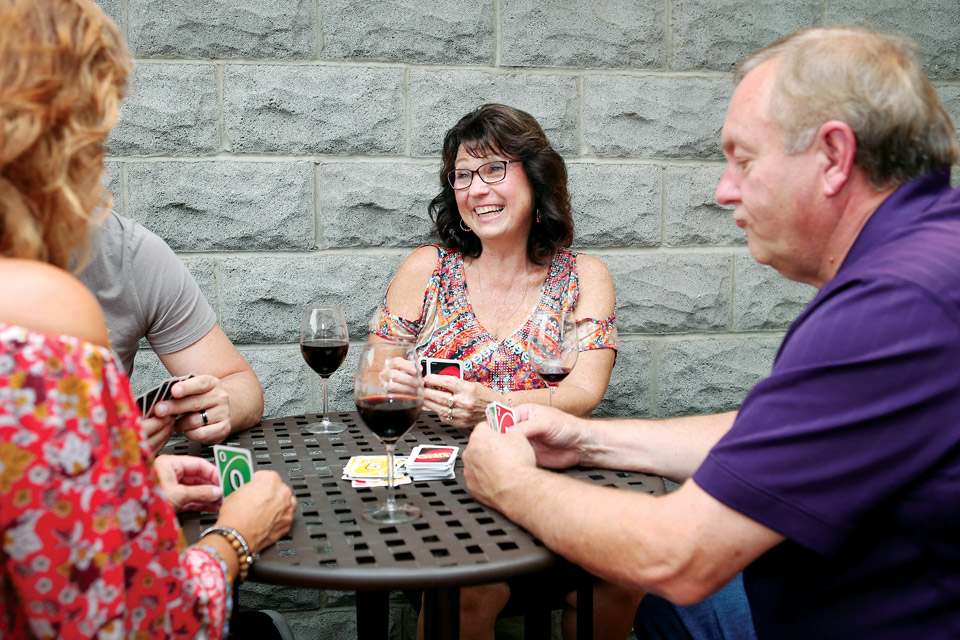 Today, Firelands Winery is the largest producer of wine in Ohio. In addition to embracing the Lake Erie wines grown from native grapes such as Catawba and Niagara, Salvador also imports Italian wines from across Italy to add to the winery's offerings.

"I wanted to bring wine that was unique to where I grew up," he says. "Some of those wines are maybe unknown to the American public. When people realize how unique they are, they want to buy them."
The Italian wines, which include dry reds and whites, complement the winery's Ohio varieties. Some of its most popular locally grown wines are pink Catawba, pinot grigio and cabernet sauvignon. In addition to Firelands and Mantey wines, the winery makes varieties under three other labels: Lonz, Mon Ami and Dover. (All of the Firelands label wines are made using grapes from the vineyards surrounding the winery.)

Those who visit can try every type of wine Firelands Winery makes under its five labels, and Salvador carefully crafts each. The chemistry is different from one to the next and must be correct to get the best result. Some require different ingredients or more time aging in oak barrels. Salvador compares the process to raising a child.

"Wines have their own personality and different needs," he says. "No two are the same. … When you release a wine to the public, I call that the college years. It's like the parents having taught the kid and saying, 'Go out and make me proud.' "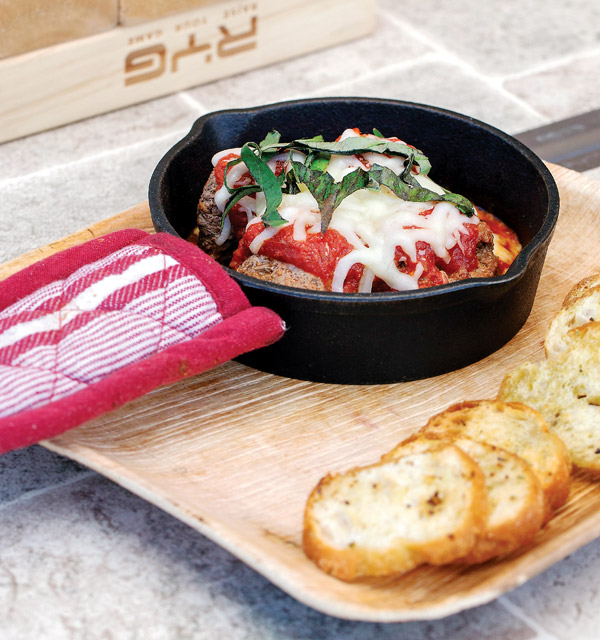 Contributing to the winery's appeal is its ambience. Outside, Adirondack chairs sit under the shade of a tree next to a cornhole game waiting to be played. Wine-barrel planters filled with flowers dot the landscape, and hanging baskets decorate the porch in front. Inside, customers can sit at the bar or on comfortable leather couches and upholstered red chairs.

The gourmet kitchen, called Osteria Gusto, is an experience in itself. The open kitchen area (complete with cameras that project the chef's work onto TV screens) gives customers a step-by-step look at how the dishes are prepared. Firelands Winery's menu of pizzas, panini, appetizers and burgers offers customers the opportunity to explore how different wines pair with food.

"Wine is a food item," says Salvador, who grew up having wine with meals. "There is nothing that doesn't pair with wine." 917 Bardshar Rd., Sandusky 44870, 419/625-5474, firelandswinery.com