Food + Drink
| Wineries
Ferrante Winery & Ristorante, Geneva
This winery started out on the near east side of Cleveland before becoming an Ashtabula County destination with a pedigree of winning wines.
August 2019
BY Ruth Corradi Beach | Photo by Casey Rearick
August 2019
BY Ruth Corradi Beach | Photo by Casey Rearick
The name says it all: Wine comes first at Ferrante Winery & Ristorante. Back in 1937, in fact, there was only wine. Nicholas and Anna Ferrante grew the grapes in Geneva and processed them at their winery in Cleveland's Collinwood neighborhood.

By 1977, when the operation moved east to Geneva, sons Peter and Anthony offered pizzas and appetizers to give their guests something to nibble between glasses of wine and turns on the dance floor as polka bands played on the weekends. Eventually, Peter taught the craft of winemaking to his son Nick, who carries it on at the Ashtabula County winery to this day.

Open year-round, Ferrante Winery & Ristorante offers a cozy and inviting lodge-like atmosphere for cold-weather visitors. When it's warm out, sitting on the strategically shaded terrace and surveying the lush landscape feels more like northern California than it does northern Ohio. But Ferrante Winery has a distinctly Midwestern success story, one that began after Nick started entering his wine in competitions in Ohio, New York and Indiana — and winning — beginning in 1983.

"We thought, How can we solidify this?" explains Carmel Ferrante, Nick's sister and part owner of the winery with three of her seven siblings. "The answer was to pair it with food. Once we started winning awards, the restaurant opened to highlight the wines."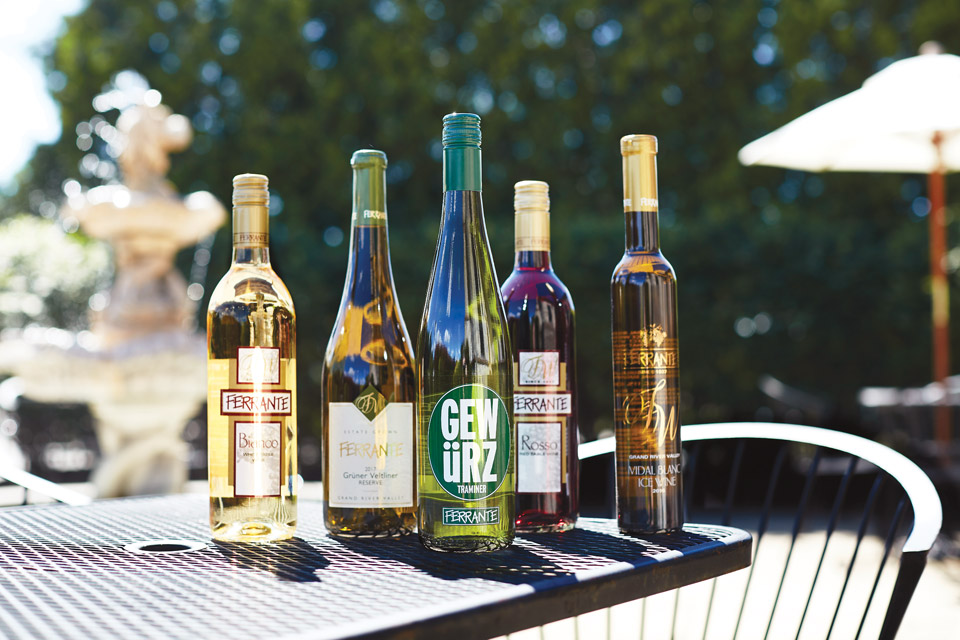 And for a family who enjoys homemade wine, it only makes sense that they enjoy their food the same way. You better believe these pasta recipes have been in the family for a long, long time. "Everything is homemade," Carmel says, adding that the Casa Lasagna is a perennial favorite that's always available.

When new foods are added to the menu it's done in order to highlight a wine. Chef Kelly Ollis plays with the flavors and textures to best showcase each variety, and Nick samples each dish to make sure he agrees that it pairs perfectly with his wines.

The Shrimp alla Farroto, an entree on the spring Winemaker's Palate Pairing, serves as a great example of this approach in action. It was created to complement the winery's grüner veltliner — a white wine with aromas of kiwi, mango and peach. The idea was the nutty and earthy farro and brown rice would go well with the earthiness of the wine. But then Nick sampled the reserve grüner, a wine made from the same grapes but aged in an oak barrel, and opted to change the pairing.

The barrel gives the reserve grüner a creaminess that balances perfectly with the creme in the dish, and the brightness of the lemons brings out the wine's fruitiness.

Items on the regular menu are just as dedicated to showing off Ferrante's wines, with the FW Ice Wine Burger a stellar example. Ferrante Winery is famous for its ice wine, which is pressed from frozen grapes and results in a very sweet and concentrated flavor.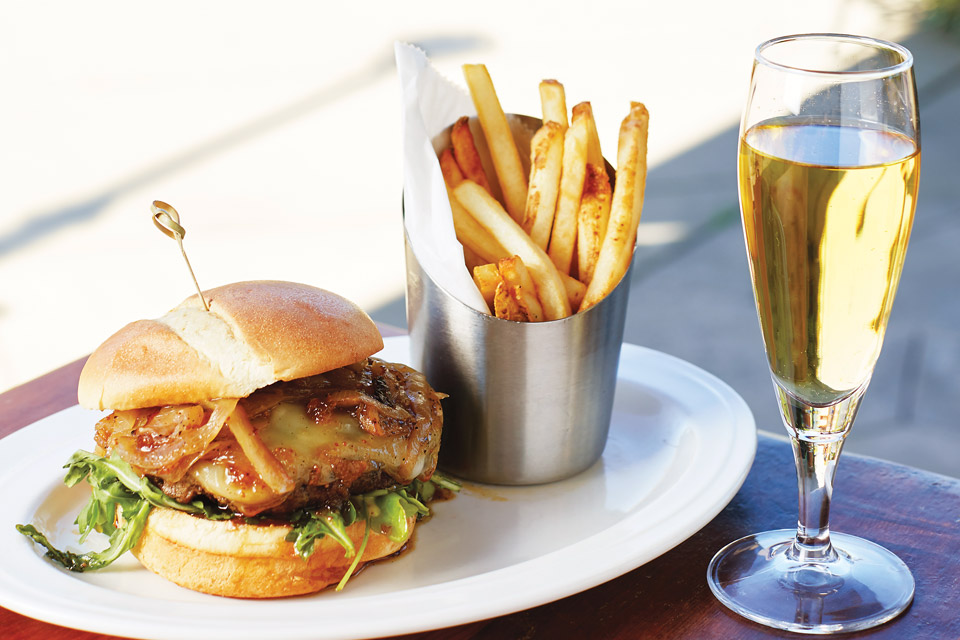 The hamburger patty — a blend of short rib, brisket and chuck — is brushed with ice wine, and it's also incorporated into the fig aioli served with the burger. The peppery arugula and the fattiness of the beef go well with the ice wine, and clearly customers agree, as the dish has become one of the restaurant's most popular offerings.

Remember those state competitions in Ohio, Indiana and New York that Nick started entering in 1983? Once the wines started winning those, Nick decided to go bigger. The gamble paid off, and Ferrante's wines today win national awards right along with the regional ones. Ferrante's ice wines won two national gold medals and a national platinum medal in 2019 alone.

Another recent big winner, the winery's gewrürztraminer, was awarded Best of Class in the San Francisco Chronicle Wine Competition earlier this year. (Feel free to point to it on the wine list if you're not comfortable pronouncing it, but definitely don't miss it.) This German-grape wine has notes of bright citrus along with unexpected hints of herb that make it not sweet, but not too dry either, and clearly shows why this sipper is a winner.

"We wanted to see if we could make world-class wines," Carmel says. "To go up against California was our goal. Ohio's growing season is shorter and it's a cooler climate, but my brother and dad said, 'Let's give it a shot.' To be in that playing field, you have to compete with them." 5585 St. Rte. 307, Geneva 44041, 440/466-8466, ferrantewinery.com