Food + Drink
Ohio Wines: 5 Bottles to Try
Ohio vintners produce award-winning wines from grapes that grow in our state. Here are several suggestions to get you started.
June 2020
BY Rich Warren | Photo courtesy of Bokes Creek Winery
June 2020
BY Rich Warren | Photo courtesy of Bokes Creek Winery
Frenzie Frontenac
Bokes Creek Winery, Raymond

When Mike and Diane Frasca purchased land alongside Union County's Bokes Creek in 2003, they discovered a multitude of wild berries and fruits growing on their property. It inspired the couple to make a number of flavorful fruit-based wines, which they began selling when their winery opened in 2011.

When the Frascas decided to start producing wines made from grapes, they chose the frontenac varietal, a hybrid that's especially cold-hardy and has a shorter growing season than many grapes. Mike Frasca predicts that even though Frontenac is far from a household name, it's destined to be an "up-and-comer" on the Ohio wine scene.

"Its flavor is phenomenal, and the vines are extremely easy to grow," he says. "It's also possible to make both sweet and dry wines from it."

The semi-sweet Frenzie Frontenac wine the Frascas make received a silver medal at the Ohio Wine Competition in 2017 and 2018. The couple also uses the grape to produce a wine fortified with brandy. This year, they're producing a blend they call Bicentennial Blush in honor of Union County's 200th birthday.

The couple recently started putting their frontenac wines through a secondary fermentation that removes the somewhat tart finish evident in earlier vintages.

"Our new frontenacs finish so much smoother than before, and our customers are definitely noticing," Frasca says. 26211 St. Rte. 31, Raymond 43067, 937/358-2401, bokescreekwinery.com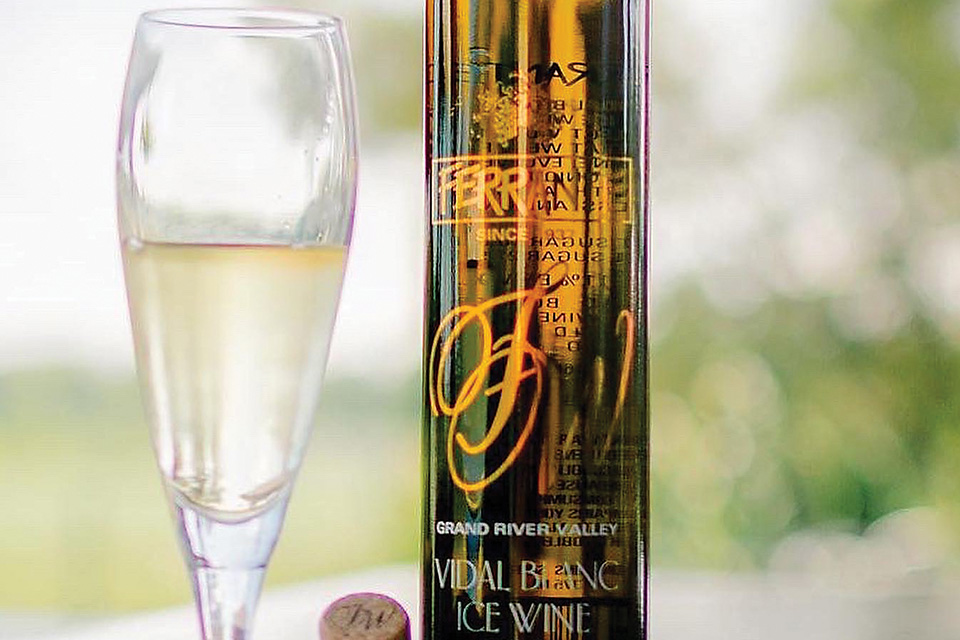 Grand River Valley Vidal Blanc Ice Wine
Ferrante Winery & Ristorante, Geneva

Ashtabula County's Ferrante Winery scored a major coup in January when its 2017 Grand River Valley vidal blanc ice wine won Best of Show in its category at the prestigious San Francisco Chronicle International Wine Competition. It went on to be chosen as a Specialty Sweepstakes Winner, one of only five wines among 6,700 competing.

With their tough outer skins, vidal blanc grapes are ideal for ice wine, produced from grapes frozen while still on the vine. And 2017 was an exceptionally good year for them.

"We had a very warm fall with an especially hot and dry September, so we were able to let the grapes just hang and ripen to their full sweetness," says owner and winemaker Nick Ferrante.

In his official notes, a judge at the San Francisco competition called Ferrante's ice wine "simply spectacular from start to finish."

Ferrante is humbled by the honor.

"Winning this award is good for our region and our state," he says. "It brings awareness of Ohio's wines to an international audience." 5585 St. Rte. 307, Geneva 44041, 440/466-8466, ferrantewinery.com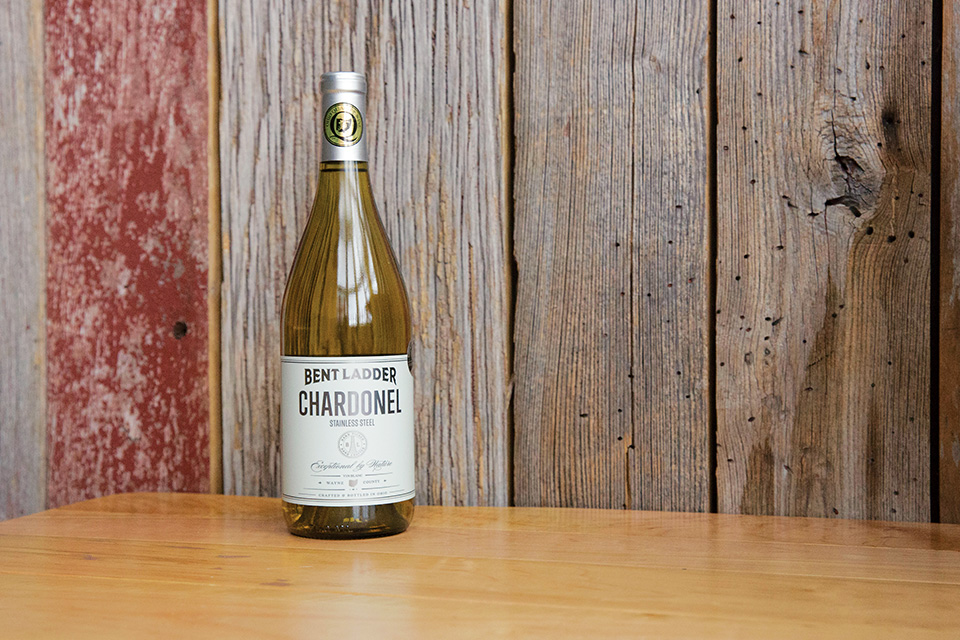 Chardonel
Bent Ladder Cider and Wine, Doylestown

When Dale and Peg Vodraska purchased Wayne County's Rittman Orchards in 2005, they replanted many of the aging apple trees with the intention of growing heirloom apple varieties, many of which work well in hard cider. Their son and co-owner Matt Vodraska quickly realized, "good apple land is also good grape land." He saw to it that grapevines were planted on part of the acreage and rigorously trained himself in the art of winemaking.
Vodraska settled on chardonel as one grape variety he wanted to focus on. A cross between chardonnay and the French hybrid grape seyval, chardonel is a cold-hardy wine with both a citrusy and green apple flavor profile. Vodraska ages his chardonel in oak barrels and stainless steel tanks.
"It's very crisp with a fresh, fruity character and a nice clean finish," he explains.
Judges at both the 2019 Ohio Wine Competition and the Mid-American Wine Competition in Iowa agreed, awarding silver medals to Bent Ladder's unoaked chardonel.
Vodraska is currently aging chardonel produced from last fall's harvest in stainless steel tanks. "It's possible our 2019 vintage will turn out even better," he says. 13550 Mount Eaton Rd., Doylestown 44230, 330/485-1089, bentladder.com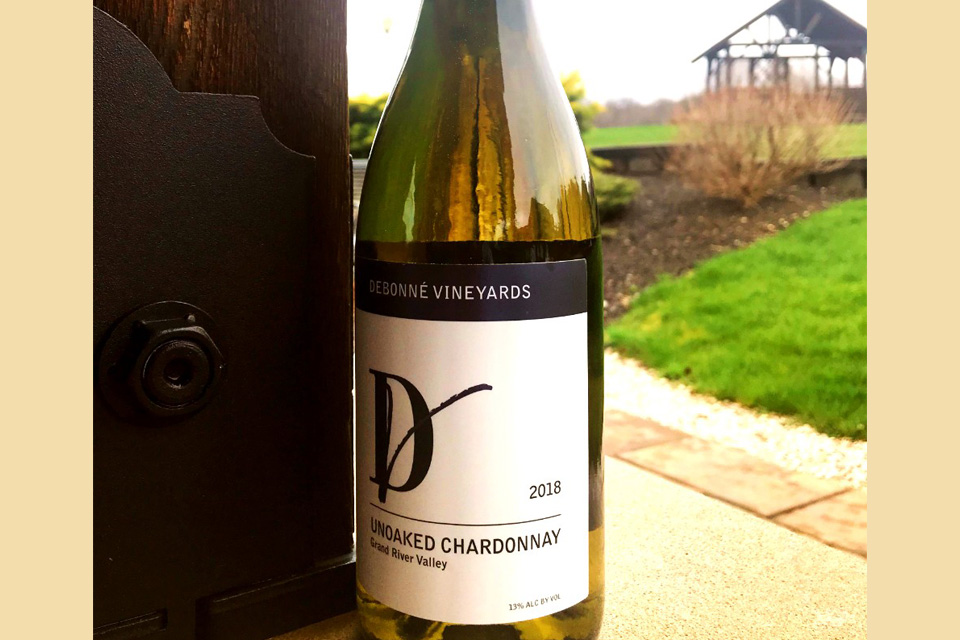 Unoaked Chardonnay
Debonné Vineyards • Madison

Debonné Vineyards received top honors at November's San Francisco Chronicle Wine Competition, when its 2017 unoaked chardonnay received Best of Class in its category. The largest estate winery in Ohio, Debonné grows chardonnay grapes on 10 of its 161 vineyard acres.

Tony Debevc, owner of the Lake County winery, explains that the traditional process of aging chardonnay in oak barrels often imparts a strong flavor to the wine that many wine drinkers find off-putting.

"A lot of people want a lighter, fruitier white wine without the sometime overpowering flavors created inside the oak barrels," Debevc says.

For that reason, Debonné has been producing a chardonnay aged in stainless steel tanks for the last three years.

"The true fruit flavors in the grape can be tasted much better in these wines," Debevc adds. "It's chardonnay as Mother Nature intended it to be."

The ideal growing conditions in 2017 gave Debonné's chardonnays that year exceptional fruit-forward flavor profiles with notes of apple and stone fruit. As San Francisco judge Michael Dunne put it: "It's proof that chardonnay doesn't need to be fermented or aged in French oak to yield a wine layered with ripe tropical fruits and an underpinning of complimentary earthiness." Debonné's 2017 Unoaked Chardonnay is sold out, but its 2018 is available. 7840 Doty Rd., Madison 44057, 440/466-3485, debonne.com



Cabernet Franc
Meranda-Nixon Winery, Ripley

Seth Meranda grows grapes on a farm in the Ohio River Valley, where his great-grandfather once grew tobacco. He's found that many grape varietals thrive in southern Ohio's heat, humidity and longer growing season.

"We usually don't need to worry about early cold snaps in the fall," he says. "Our growing season allows the grapes to ripen fully before harvest."

Cabernet franc is one grape that particularly flourishes in Meranda's vineyards. One of the major red varietals worldwide, cabernet franc produces a bright pale red wine that's frequently blended with other wines. But instead, this vintner opts to use 100 percent of the estate-grown grapes to produce a standalone wine with soft cherry flavors and a smooth peppery finish. It's of such high quality that his 2013 vintage landed a Best of Show and double gold medals at the 2016 Ohio Wine Competition. James Suckling, a former editor at Wine Spectator, compared it to French wine, "thanks to the sleek body and lively acidity."

Meranda's success with red wines is just one reason he emphatically disagrees with the adage that Ohio's climate is inhospitable.

"That may have been true 20 years ago but no longer," he says. "We're producing world-class red wines just outside our back door." 6517 Laycock Rd., Ripley 45167, 248/891-0935, meranda-nixonwinery.com

Wine can be purchased at these wineries during regular business hours or can be shipped anywhere in Ohio. Most winery websites list where their wine can be purchased. For more information, visit findohiowines.com.