Food + Drink
History on the Menu
Carillon Brewing Co. offers visitors a glimpse into 1850s-era Dayton through the food and drink of the times.
June 2015 Issue
BY Leo DeLuca | Photo Courtesy of Dayton History
June 2015 Issue
BY Leo DeLuca | Photo Courtesy of Dayton History
Gas copper lanterns light the walkway outside, and beyond the large white oak corridor doors — sash-sawn in period fashion with blacksmith-forged hinges and handles — the smell of charcoal and wood fire, sugary wort and timber fill the air.

Dressed in an intricate flounced skirt, on a brick furnace 14 feet above a bustling crowd, head brewster Tanya Brock draws water from a handmade copper kettle before beginning the process of mashing and lautering. Welcome to Carillon Brewing Co. — an 1850s-style brewery, restaurant and museum that opened at Dayton History's Carillon Park last August. Using replica equipment and traditional recipes, some original to Dayton, Brock brews in mid-19th-century fashion.

Cooper-crafted wooden barrels line the lower floor of the brewery, each one capped by an artful and educational panel detailing the history and science of brewing. In sourcing city directories, canal records, farmers' reports and the like, Brock carefully analyzed the influences of breweries on the city's evolution during the latter half of the 1800s.

"As brewing industries grew, so too did the agricultural support," she explains. "So too did the transportation support, and other industries. Everything was growing at the same time."

At the foot of the furnace, wearing white canvas braces and a billowing white bishop-sleeved shirt, assistant brewer Kyle Spears tends the fire. Nearby, malt is milled by hand; oven-fresh spent grain bread is baked; a man mends his trousers with thread and needle; a growler of ale is filled; and a costumed wait-staff presents Wiener schnitzel, herb-roasted split chicken and more. The historical German, Irish and English offerings are in homage to Dayton's early settlers.

"Carillon Brewing Co. is the only museum with a licensed production brewery, and the only brewery in the U.S. replicating the historical process," says Brock. "On the physical construction of the building, it was a matter of, 'If we're going to do this right, well, let's truly be a museum and replicate everything.' "

Carillon Brewing did this by re-creating 1850s Dayton life via presentations, brewing production, exhibits and a full-service restaurant. Theirs is a story of a developing Midwestern city in a growing nation. It's a tale that spans agriculture, industry, science, immigration, civilization, progress, culture and more. And all of it is told through beer and food. Plans for the brewing complex began in 2007 and Carillon Brewing Co. marked its grand opening in August 2014.

"We wanted to be the first museum in the country to actually have a full-scale production brewery where everybody's in costume," says Dayton History president and CEO Brady Kress. "It's an educational experience. You see it from grinding the grain to filling your glass — a production brewery. People can taste it, people can buy it, people can take it home."

With every grain of hand-milled malt, with every batch of boiled wort, not only is history replicated, but Carillon Brewing Co. tells Dayton's story in a new, fun and fascinating way — a tale that its creators hope to expound upon in the future.

"An addition to the building, out among the beer garden, will be a wine pressing house," explains Kress. "We have the infrastructure to make distilled spirits as well, so that would bring us full circle. When we have a facility that is able to teach these historic processes of distilling, brewing and winemaking, the project will be complete." Mon.–Sat. 9:30 a.m.–10 p.m. (food service 11 a.m.–9 p.m.), Sun. 11 a.m.–10 p.m.; 1000 Carillon Blvd., Dayton 45409, 937/910-0722, carillonbrewingco.org

***

High Flyers
The National Aviation Hall of Fame gives kids a firsthand look at the history of flight.

A child poses for a picture, his head popped through the helmet of an astronaut suit. Across the room, a guest balances a model helicopter, attempting to keep it from spinning out of control.

Founded in 1962, and connected to the National Museum of the United States Air Force, the National Aviation Hall of Fame honors the pioneers of flight: Orville and Wilbur Wright, Amelia Earhart and many more. This summer, big plans are on the horizon.

"We're actually going to do a lot of World War I living history," says Dayton History aviation interpreter Evan Mason. "[There will be] programs talking about some of the enshrinees. Most of the educational programming is geared toward kids, but I'll actually be in World War I costume as an aviator. That's going to attract all types of people."

In addition to programming, the National Aviation Hall of Fame is expanding its exhibition lineup as well.

"Part of one of the new exhibits is all about the 1905 Wright Flyer — how it's the only aircraft designated a national historic landmark, and it's at Carillon Park," says Dayton History's Brady Kress. "[The 1905 flyer] is what the Wrights learned to fly on and taught the world to fly with." Mon.–Sat. 9 a.m.–5 p.m., Sun. 11 a.m.–5 p.m. (closed on federal holidays); Admission and parking are free; 1100 Spaatz St., Wright Patterson AFB 45433, 937/256-0944, nationalaviation.org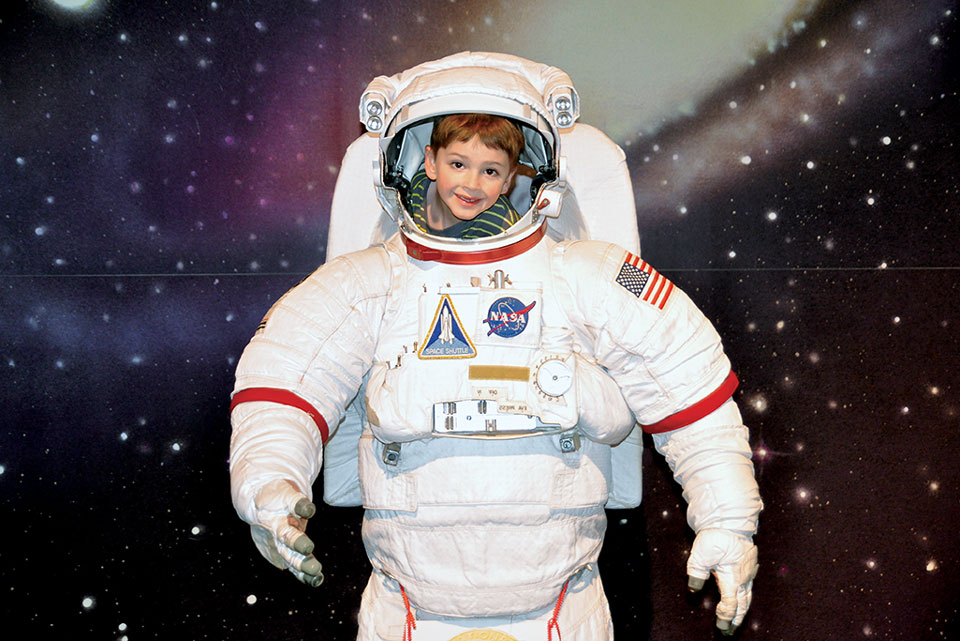 ***
Classic Images
Iconic World War I and World War II posters visit the Dayton Art Institute.
From "He's Watching You" to "Loose Lips Sink Ships," classic wartime adages will adorn the walls of the Dayton Art Institute this summer. "Call to Duty: World War Posters" will offer a fresh look at classic artworks that encouraged military recruitment, buying bonds and more.
"Some of them are from bigger-name artists and illustrators of that era," says Dayton Art Institute marketing and communications manager Eric Brockman. "There's some done by Norman Rockwell — the very famous four freedoms images, the iconic Uncle Sam 'I Want You for U.S. Army.' "
Dayton's beautiful Italian Renaissance-style art museum will also be partnering with the National Museum of the United States Air Force this summer to display various items from its extensive collection: a painting by Morgan County native Howard Chandler Christy, a squadron insignia from members of World War I fighter ace Eddie Rickenbacker's unit, World War I P.O.W. trench art, war bonds, digitized diaries and more.
In conjunction with the National Aviation Heritage Area, the Dayton Art Institute will create a map of aviation-related sites in the area that tie into World War I and World War II.
"It gives people a way of seeing some of the connections to that era around the area," says Brockman. "It shows the breadth and depth of local connections to aviation and to the war efforts during World War I and World War II."
"Call to Duty: World War Posters" runs July 4­–Oct. 4; Tue­s.–Sat. 11 a.m.–5 p.m., Sun. noon–5 p.m.; (Museum and "Call to Duty: World War Posters" special exhibit) Adults $14, seniors, groups, active military and students $11, children 7–17 $6, children 6 and under free; 456 Belmonte Park N., Dayton 45405, 937/223-4278, daytonartinstitute.org