Arts
Spring Arts Preview 2017
We highlight 14 exhibitions, shows and events that offer a glimpse of all the season has to offer.
April 2017 Issue
BY Alexis De Leaver & Linda Feagler | Photo by Kurt Sneddon
April 2017 Issue
BY Alexis De Leaver & Linda Feagler | Photo by Kurt Sneddon
Bernadette Peters & Boston Pops
April 1: Van Wert
Tony Award-winning actress Bernadette Peters joins the Boston Pops for an evening of music and dancing featuring her greatest hits from the stage and screen. The black-tie optional gala celebrates the 10th anniversary of the Niswonger Performing Arts Center of Northwest Ohio. npacvw.org

Parade the Circle
June 10: Cleveland
As it has for 27 seasons, the Cleveland Museum of Art's free signature summer event features a human-powered procession of costumed stilt walkers, giant puppets and handmade masks. But it also showcases the talents of more than 50 artists from across the globe. Live music, food from local restaurateurs and arts and crafts activities for all ages hosted by University Circle institutions are also part of the fun. clevelandart.org

Carmen
May 3–7: Columbus
This reimagined new Opera Columbus production starring mezzo soprano Avery Amereau features the dialogue of Georges Bizet's 1875 libretto set during the social unrest of the early 20th century. When the exotic gypsy Carmen seduces soldier Don Jose, she ignites a passion triggering a web of jealousy and rage. operacolumbus.org
***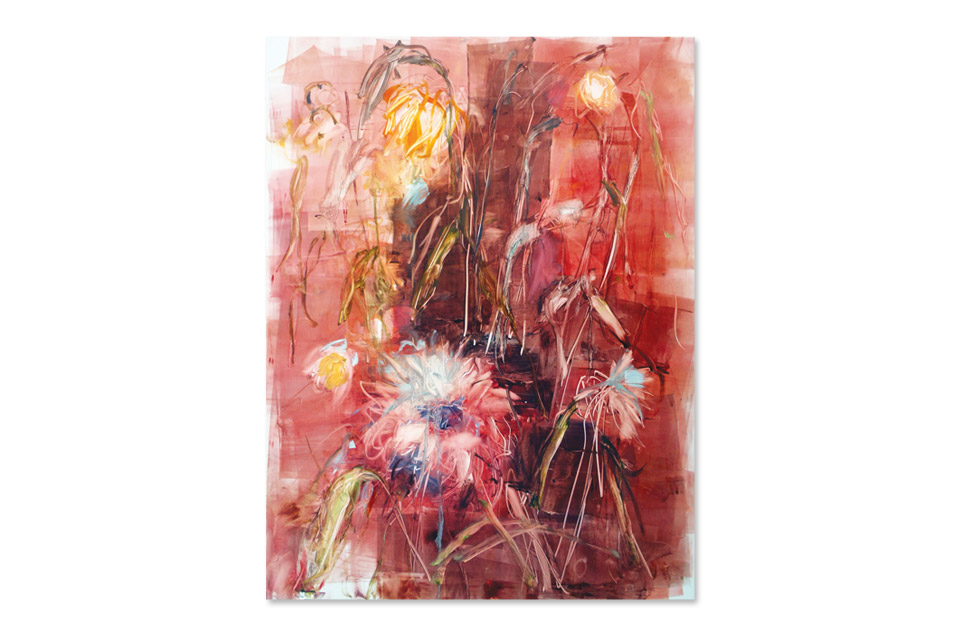 Jennifer Rosengarten: Gardens and Ponds
April 22–Jan. 7: Springfield Museum of Art, springfieldart.net
Water lilies in varying shades of red float across a blue- and green-hued pool dappled in shimmering sunlight. "Cobalt Pond" by Yellow Springs artist Jennifer Rosengarten is one of a dozen oil paintings featured in "Jennifer Rosengarten: Gardens and Ponds," an exhibition of her work beginning this month at the Springfield Museum of Art.
"Jennifer really has an incredible talent when it comes to using color and scale to convey realism in landscapes," says Erin Shapiro, assistant curator at the Springfield Museum of Art. "These beautiful scenes capture times of day and year we can all relate to. Because the canvases are life-sized, they present an opportunity for us to commune with nature on an intensely emotional level."
The color palette for much of Rosengarten's work is based on a childhood spent picking daffodils, lady slippers and bluebells on her grandfather's farm in Peebles beside the creek that flowed nearby.
"Water and plants are vital life forces to me," she says. "They represent change and flexibility inherent in all our lives. I strive to infuse all of my work with energy and motion."
The idea for "Dinah's Dahlias Red" was sparked by the profusion of blooms in her neighbor's backyard. To make them her own, Rosengarten added vivid splashes of orange and red to the canvas, creating eye-popping bursts of color that appear three-dimensional.
"My intention is not to always be true to nature, but instead to make the subject evolve into a brilliant color idea," she says.
"Bass Pond Dusk" is the artist's tranquil homage to a favorite vacation spot in Michigan.
"I hope my paintings are windows worth looking through," Rosengarten says.

***

Itzhak Perlman
April 18: Cincinnati
He took center stage at a White House state dinner hosted by President George W. Bush, performed at President Barack Obama's inauguration and was awarded the Presidential Medal of Freedom. Violin virtuoso Itzhak Perlman joins the Cincinnati Symphony Orchestra for an evening of classical music featuring Max Bruch's lyrical Violin Concerto No. 1; "The Hebrides," Felix Mendelssohn's ode to the west coast of Scotland; and Antonín Dvorák's "New World" symphony, a musical montage inspired by the beauty of the American landscape. cincinnatisymphony.org

Brand-New & Terrific: Alex Katz in the 1950s
April 30–Aug. 6: Cleveland
Alex Katz's abstract portraits, landscapes and still lifes helped shape the pop art movement made popular by Andy Warhol and Roy Lichtenstein a decade later. This exhibition spotlights the artist's innovative approach to his medium with more than 70 canvases from public and private collections. clevelandart.org

***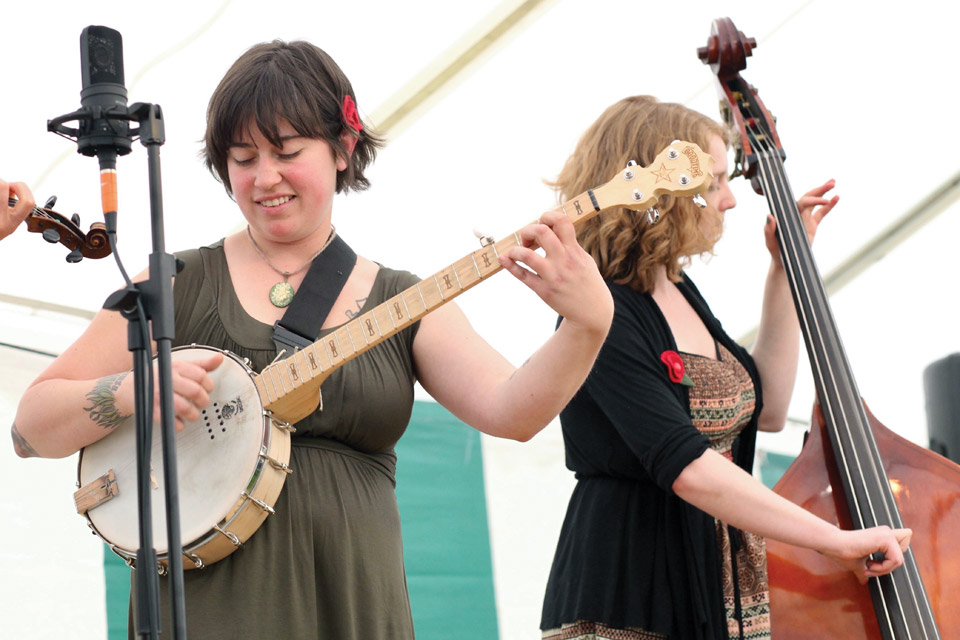 Central Ohio Folk Festival
May 6-7: Galloway, columbusfolkmusicsociety.org
What began two decades ago as a one-day celebration of folk music has become a weekend devoted to 15 variations of the genre. More than 5,000 folk-music enthusiasts are expected at this year's 21st annual fest in Battelle Darby Creek Metro Park, showcasing 30 musicians on three stages. The family-friendly event also features workshops ranging from improvisation to playing the perfect riff. "The festival is educational to its very roots," festival director Diane Boston says. "Parents have told me that their little one picked up a fiddle here and began violin lessons the next year." We talked to a few artists hitting the stage this year.

Carole Walker: Singer-songwriter-guitarist Carole Walker credits Stevie Wonder, Roberta Flack, Joni Mitchell and Parliament Funkadelic with leading her into a life of music. "Our house was like 'The Brady Bunch,' " she recalls with a chuckle. "The living room was dominated by a huge console stereo, and my dad played just about any genre you can think of on it." The Columbus resident attributes that diversity to her eclectic style. "My mantra is, 'If you're in my music, you're in my life, and if you're in my life, you're in my music.' "

Dave Hawkins: Cincinnati guitarist Dave Hawkins never ignores the voices of the musicians he admires that are swirling around inside his head. Some days it's Peter, Paul & Mary. Other times, it's Judy Collins with whispers from The Who. "Wherever I'm playing, they're all there," the 60-year-old says. Hawkins regales audiences with stories springing from activities his grandchildren are involved in ("Girl Scout Cookies") to a married couple going through the motions of being a twosome ("Sunday Mornin' Train").

The Relentless Mules: It didn't take long for a jam session six years ago to spark the idea to form a band. These days, Columbus' Chris Stevens, Dan Phelps and Glenn Rinehart love nothing more than sharing bluegrass tunes. "About a year after that session, we were determined to start our own band," Stevens says. "We were, in fact, relentless about it." Stevens explains why the Central Ohio Folk Music Festival is a favorite: "It provides an opportunity for folks from 6 to 60 to learn about this music … in ways they never had before."

***

Driving Miss Daisy
May 2: Portsmouth
Sheree Wilson and Clarence Gilyard Jr. star in Alfred Uhry's poignant comedy-drama about the improbable relationship that develops between an aging Southern woman set in her ways and the proud soft-spoken African-American man hired to be her chauffeur. Set in Atlanta between 1948 and 1973, the play won the 1988 Pulitzer Prize for Drama. vrcfa.com

Chicago
May 16: Akron
President Bill Clinton called Chicago "one of the most important bands in the history of music since the dawn of the rock 'n' roll era." The iconic group — inducted into the Rock & Roll Hall of Fame last year — is celebrating its 50th anniversary with a cross-country tour that makes a stop at E.J. Thomas Hall. uakron.edu/ej

Cincinnati Fringe Festival
May 30–June 11: Cincinnati
The Queen City's theatrical festival celebrates its 14th year with 13 days and nights of edgy plays, dance and genre-crossing performances. More than 200 artists from around the globe gather to perform at pop-up venues across the historic Over-the-Rhine neighborhood as part of this eclectic celebration of the arts. cincyfringe.com

***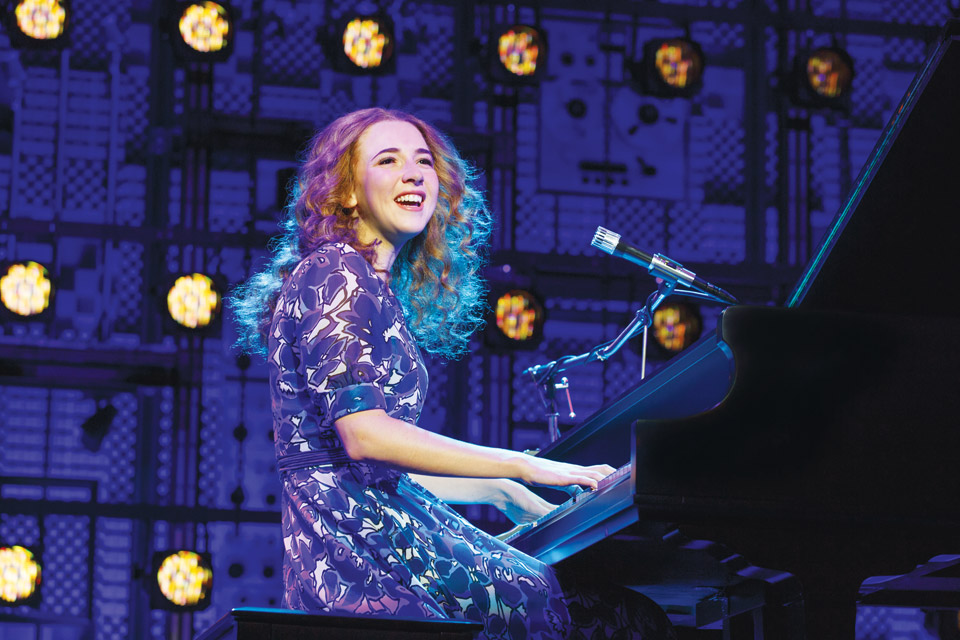 Beautiful — The Carole King Musical
May 2–14: Cincinnati, cincinnati.broadway.com
June 6–11: Columbus, columbus.broadway.com
As a child growing up in Fair Lawn, New Jersey, Julia Knitel never tired of listening to the music her parents loved, and songs by the iconic Carole King headed that playlist. "You could say it didn't take long for Carole to become part of my DNA," the 24-year-old recalls with a grin. In September, Knitel took over the role of the famous singer-songwriter in the national tour of "Beautiful — The Carole King Musical." "I feel as though I've been handed a piece of gold," Knitel says.

The Show: Although the musical's time period encompasses the 1960s and '70s, Knitel says the story's relevance is just as important today. "Back then, it was a really turbulent time politically in our country's history," she says. "But everybody was able to come together to make great music. It didn't matter what color you were, it didn't matter what your sexual orientation was, and it didn't matter what religion you followed."

The Singer: King had legions of fans, but she also spent the early days of her career being a housewife. "Carole was doing it all without ever realizing how significant her footsteps would be," Knitel says. "She didn't know she shouldn't be completely responsible for all of the dishes and all of the laundry and all of the meals and writing Top 40 hits, while her husband and writing partner, Gerry Goffin, relaxed on the couch. It was only after they separated that she brought female empowerment into her life and painted it into her music."

The Songs: Knitel is hard-pressed to pick a favorite. "It changes every night," she says. "But I think '(You Make Me Feel Like) A Natural Woman' is always going to be special to me. It's quite a joy each time I begin singing it and hear people in the audience give a collective sigh when they recognize it."

***

A Midsummer Night's Dream
May 11–14: Cleveland
Take a pair of star-crossed lovers, mischievous woodland sprites and a little fairy dust, and the result is Shakespeare's celebrated comedy. Franz Welser-Möst conducts the Cleveland Orchestra in Felix Mendelssohn's haunting musical ode to "A Midsummer Night's Dream," featuring performances by the ensemble's youth chorus. clevelandorchestra.com

Feast of the Flowering Moon
May 25–28: Chillicothe
Ohio's first capital city celebrates its rich Native American history during this annual fete, which began in 1984. Commemorating the completion of the lunar calendar, the festival features the talents of tribes from across the country, which take the stage in authentic dress to present traditional music and dance. feastofthefloweringmoon.org

Recountal
April 28–Oct. 15: Athens
Celebrated for its collection of textiles, jewelry and other Native American works, Ohio University's Kennedy Museum of Art presents 40 weavings crafted by Navajo artists between the mid-1800s and 2005. The brilliant colors and complex designs are part of the cultural fabric of our country and reflect regional styles such as Teec Nos Pos, characterized by symmetrical designs with a wide, intricate border; and sandpainting textiles that replicate imagery designed to ensure physical and emotional well-being. ohio.edu/museum