Arts
Creative License
Sample from a full slate of visual, performing and culinary arts events on tap this spring.
April 2014 Issue
BY Kara Kissell | Photo by Joel Prince
April 2014 Issue
BY Kara Kissell | Photo by Joel Prince

MUSIC

Nelsonville Music Festival
Nelsonville, May 29–June 1:
From main-stage performances that attract 6,000 listeners to acoustic sets in an old schoolhouse seating 35, this annual festival features more than 50 acts from across the country. Music ranges from the soul-funk of Wesley Bright & the Hi-Lites to folk-rock headliners The Avett Brothers. "It's not such a big event that someone coming to it feels overwhelmed," says the festival's marketing director Brian Koscho, "but it's not so small that you lose the quality of the performers." There's also an array of kids' activities planned.
Hocking College, 3301 Hocking Pkwy., Nelsonville 45764, 740/753-1924,
nelsonvillefest.org
•
Boyz II Men with the Toledo Symphony Orchestra,
Toledo, April 19:
The popular R&B group performs with orchestral backing.
419/246-8000,
toledosymphony.com
•
Creekside Blues and Jazz Festival
,
Gahanna, June 20–22:
Choose from more than 90 hours of blues and jazz music.
614/418-9114, creeksidebluesandjazz.com


ART FAIRS

Summerfair Cincinnati

Cincinnati, May 30–June 1:
Held in Coney Island Park, this juried fine arts fair showcases works by nearly 300 artists and includes ceramics, sculpture, glasswork, painting and photography. Friday night's "Little Black Dress" event spotlights jewelry, fiber arts and leather accessories. "We're trying to drive younger women to become acquainted with the art show, with what they can buy," says executive director Sharon Strubbe. Also new this year is a Saturday night concert featuring nationally acclaimed musician Jen Chapin and her urban folk-soul tunes.
Coney Island Park, 6201 Kellogg Ave., Cincinnati 45230, 513/531-0050,
summerfair.org
•
Oddmall Emporium of the Weird,
Akron, May 10:
Explore 28,000 square feet of oddities that celebrate quirky crafting.
oddmall.info/ohio
•
Columbus Arts Festival,
Columbus, June 6–8:
A riverfront festival featuring artists from Columbus and across the nation.
614/224-2606,
columbusartsfestival.org

ART EXHIBITS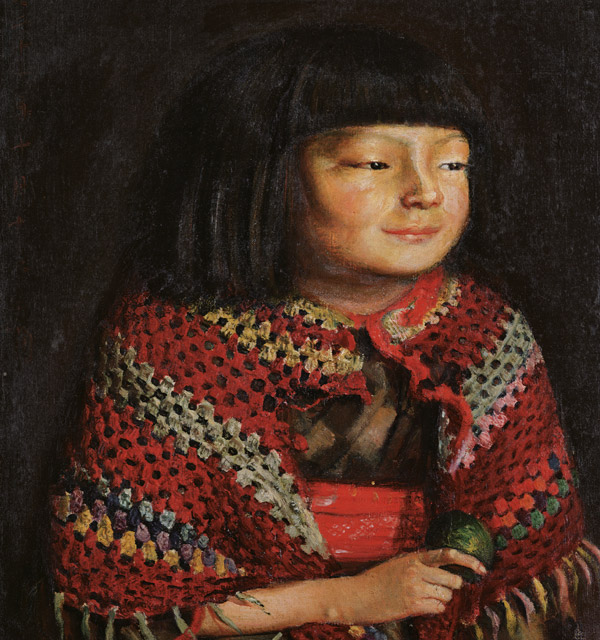 "Remaking Tradition: Modern Art of Japan from the Tokyo National Museum"
Cleveland, Through May 11:
This exhibit offers a look at Japanese art after 1847, a time when the government pushed artists to create pieces more like those in the West. "[They] felt that, by Western art standards, decorative arts were not given pride of place in the world of aesthetics," explains Sinéad Vilbar, curator of Japanese and Korean art. Namikawa Sosuke's "Cloisonné Plaque with Mount Fuji" is an exquisite example from the era. He used a wireless cloisonne enamel technique to create an oil-paintinglike effect.
Cleveland Museum of Art, 11150 East Blvd., Cleveland 44108, 216/421-7350,
clevelandart.org
•
"EcoSculpt" Washington Park,
Cincinnati, April 4–25:
Art crafted of recycled or recyclable materials are on display.
washingtonpark.org
•
"Rediscovery — Never Ends: Glass by Sungsoo Kim,"
Zanesville, Through May 17:
Kent State MFA graduate Sungsoo Kim exhibits recently completed glass sculptures at the Zanesville Museum of Art.
740/452-0741,
zanesvilleart.org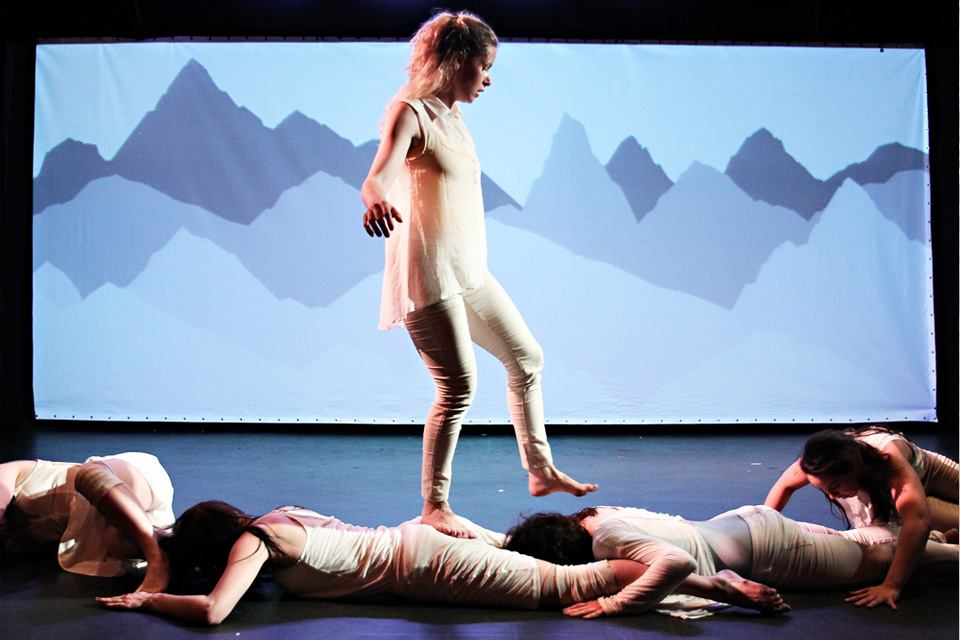 THEATER

Cincinnati Fringe Festival
Cincinnati, May 27–June 7:
Over-the-Rhine neighborhood storefronts, vacant buildings and theaters are overtaken to present this abundance of juried performances spanning 12 days. The festival represents a range of styles, presented by nearly 250 performers from throughout the country and abroad. "Fringe is great for bringing together multiple types and multiple genres of shows into single shows," explains producing artistic director Eric Vosmeier. "We have a lot of shows that are plays with music, that have a heavy dance component or that have multimedia aspects with lots of projection and soundscaping."
Various locations, Cincinnati, 513/300-5669,
cincyfringe.com
•
The Who's Tommy,
Columbus, April 10–27:
Follow a pinball wizard's amazing journey to fame.
614/725-4042,
shortnorthstage.com
•
My Fair Lady,
Cuyahoga Falls, June 12–28:
Porthouse Theatre at Blossom Music Center brings to life the amusing and spirited wit and wisdom of Eliza Doolittle.
330/672-3884, kent.edu
DANCE

O. Twist
Columbus, May 30–31:
Artistic director Tim Veach bends the 19th-century novel
Oliver Twist
to create an updated social commentary. "I'm interested in how, in our time, there are still children ... who go to sleep at night not knowing if they will have food the next day," he says. "I'm interested in [asking], 'OK, well how does this still happen?' " Steel and chrome create a cool and weighty backdrop, and the show's music is composed by the Columbus-raised musician RJD2, whose piece "A Beautiful Mine" is the opening theme for the TV series "Mad Men."
Columbus Dance Theater, Lincoln Theatre, 769 E. Long St., Columbus 43203, 614/849-0227, columbusdancetheatre.com
•
trideaDANCE,
Tiffin, May 3:
The Ritz Theatre's resident dance company returns for its annual spring performance.
419/448-8544, ritztheatre.org
•
Maurice Hines is Tappin' Thru Life
,
Cleveland, May 30–June 22:
Tap dance legend Maurice Hines stars in this show. He is joined by contemporary tap icons The Manzari Brothers.
Cleveland, 216/241-6000,
clevelandplayhouse.com
BOTANICAL EVENTS

Art in Bloom
Toledo, May 8–11:
Local gardeners create floral arrangements that offer their take on a piece of art. "It can be a literal interpretation, or if it's more abstract, it might be something that inspires them — colors, texture, pattern," explains Art in Bloom co-chair Elizabeth Emmett. The event also recognizes Toledo's reputation as a glass capital. Twelve professional florists have designed their ideal glass vessels for a floral arrangement that will be crafted in conjunction with the museum's glass artists.
Toledo Museum of Art, 2445 Monroe St., Toledo 43620, 419/255-8000,
toledomuseum.org
•
Solstice Lavender Festival,
Martinsville, June 20–21:
Fresh lavender and artisan vendors abound.
513/322-2415,
peacefulacreslavenderfarm.com
•
Zoo Blooms,
Cincinnati, April 1–30:
Spring flowers bloom alongside one of the largest tulip displays in the Midwest.
513/281-4700,
cincinnatizoo.org
CULINARY ARTS

Banana Split Festival
Wilmington, June 13–14:
Dance the day and night away in true '50s and '60s style while enjoying custom-made banana splits. "People try to pile on as much as they can," jokes Debbie Stamper, executive director of the Clinton County Convention and Visitors Bureau, who wears her era-appropriate poodle skirt each year. Local and regional chefs are invited to compete in the Banana Split Masters Competition. They can create any dish they want, as long as they use four of the original dessert ingredients.
1326 Fife Ave., Wilmington 45177, 937/382-1965,
bananasplitfestival.com
•
Breitenbach Dandelion Festival
,
Dover, May 2–4:
Visitors can sample dandelion wine, dandelion lasagna and more at the Roadhouse Amphitheater east of Breitenbach Winery.
330/343-3603,
breitenbachwine.com
•
Taste of Cincinnati
,
Cincinnati, May 24-26:
The nation's longest-running culinary festival features more than 40 of the city's restaurants.
513/579-3197,
tasteofcincinnati.com

FUN FOR KIDS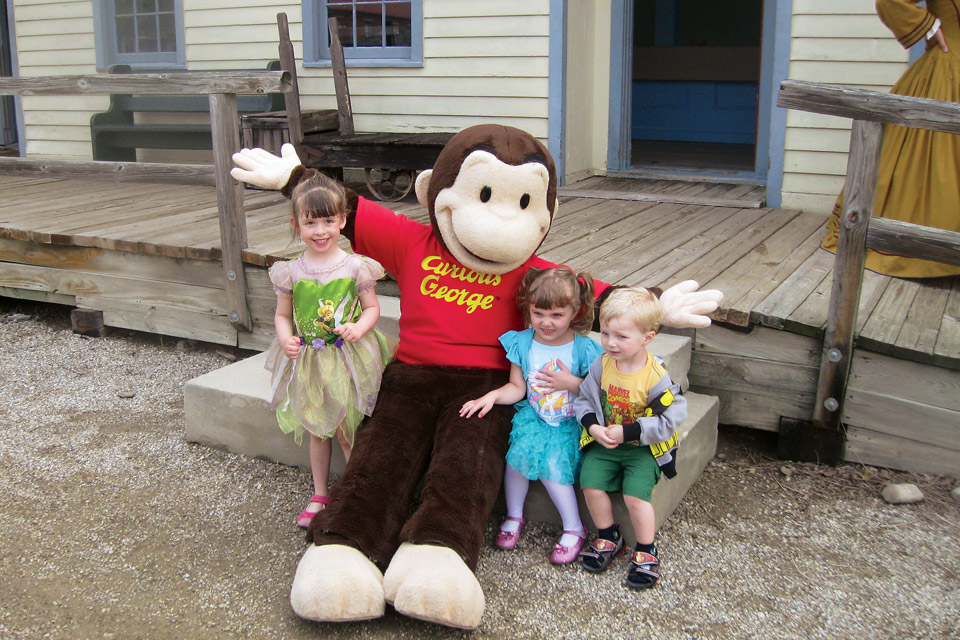 Storybook Village
Columbus, June 7:
The gingerbread man dashes away from the baker, Rapunzel's hair cascades from a window, and your child's favorite stories come to life at Ohio Village. There are crafts, stories and costumed characters throughout the day. Ohio Historical Society assistant director of marketing and communications Shannon Thomas says the kids' favorite spot last year was the witch's home from Hansel and Gretel. "The idea of climbing into the oven was totally what the kids were all about," she says with a laugh.
800 E. 17th Ave., Columbus 43211, 800/686-6124,
ohiohistory.org/storybookvillage
•
Pottery for the Birds,
Athens, April 12, 19, 26:
Kids craft artistic takes on wren houses and bird feeders at the Dairy Barn Arts Center.
740/592-4981,
dairybarn.org
•
Innovation Week,
Toledo, May 13–18:
Imagination Station asks kids to use creativity to solve scientific dilemmas.
419/244-2674 imaginationstationtoledo.org