Travel
| Great Ohio Road Trips
Great Ohio Road Trips: Southwest
We head to southwest Ohio for an art-inspired road trip to the Cincinnati Art Museum, Pyramid Hill Sculpture Park & Museum, Yellow Springs' Village Artisans and more.
BY Jim Vickers | Photo by Stephanie Park
BY Jim Vickers | Photo by Stephanie Park
It's our pleasure to bring you along on this art-inspired road trip through southwest Ohio, and this year we've teamed up with Ohio. Find It Here. This month, we visit a museum that was known as "The Art Palace of the West" when it opened in 1886, a Cincinnati restaurant where the culinary and visual arts meet, a park that's home to over 80 monumental sculptures and more. So, hop in, buckle up, and let's hit the road.
---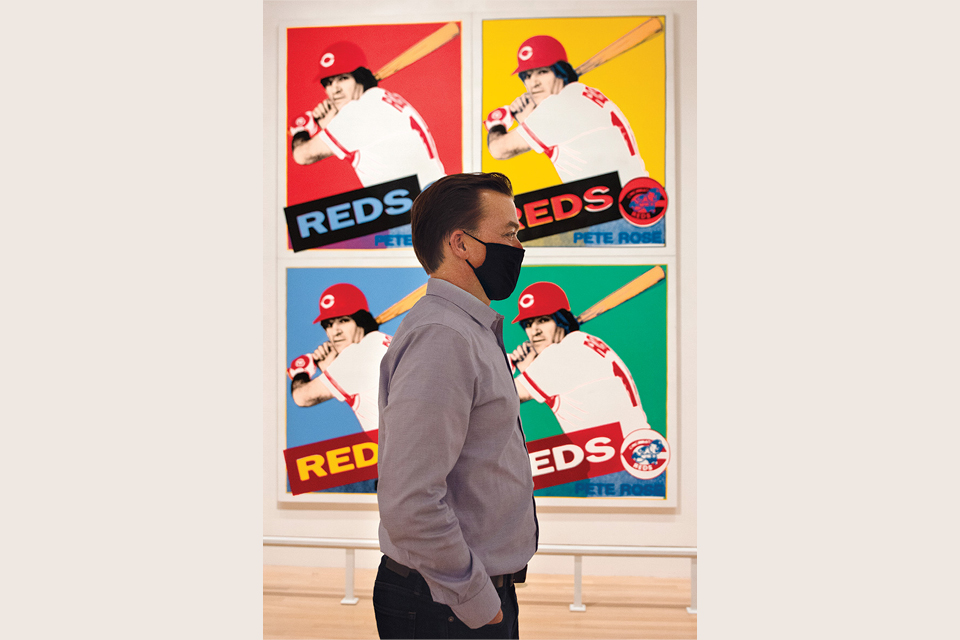 Cincinnati Art Museum

In the late 19th century, art museums were a new thing, especially as far west as Cincinnati. The Cincinnati Art Museum opened in 1886 and today houses more than 67,000 items covering 6,000 years of art and art history. The collection includes one of Vincent Van Gogh's final paintings as well as Andy Warhol's colorful "Pete Rose." The museum also has an outdoor Art Climb. Located at the corner of Gilbert Avenue and Eden Park Drive, it invites visitors to ascend nine stories as they pass sculptures along the way.
cincinnatiartmuseum.org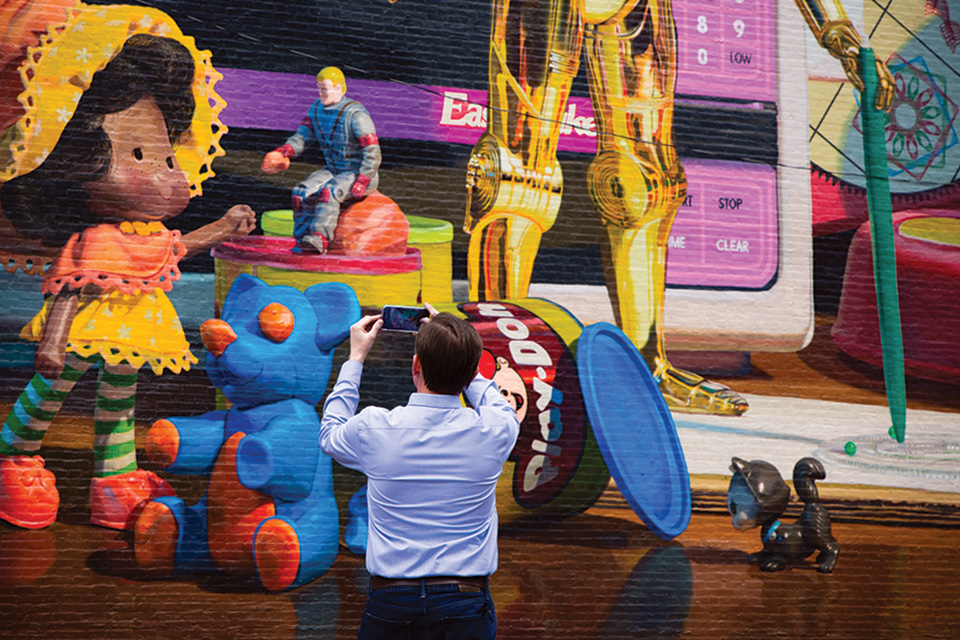 Artworks Cincinnati Murals & Taft Museum of Art
Next, it's on to the more than 100 public murals scattered throughout Cincinnati. Each offers a nod to the city's people, heritage or history, from the plight of the last passenger pigeon to Kenner toy company's pop culture contributions. You can browse the list of murals at ArtWorks Cincinnati's website to find your favorites. Cincinnati is also where you will find the Taft Museum of Art, housed inside a home from around 1820. Once owned by the Taft family, it is where William Howard Taft accepted his nomination for president in 1908.
artworkscincinnati.org
, taftmuseum.org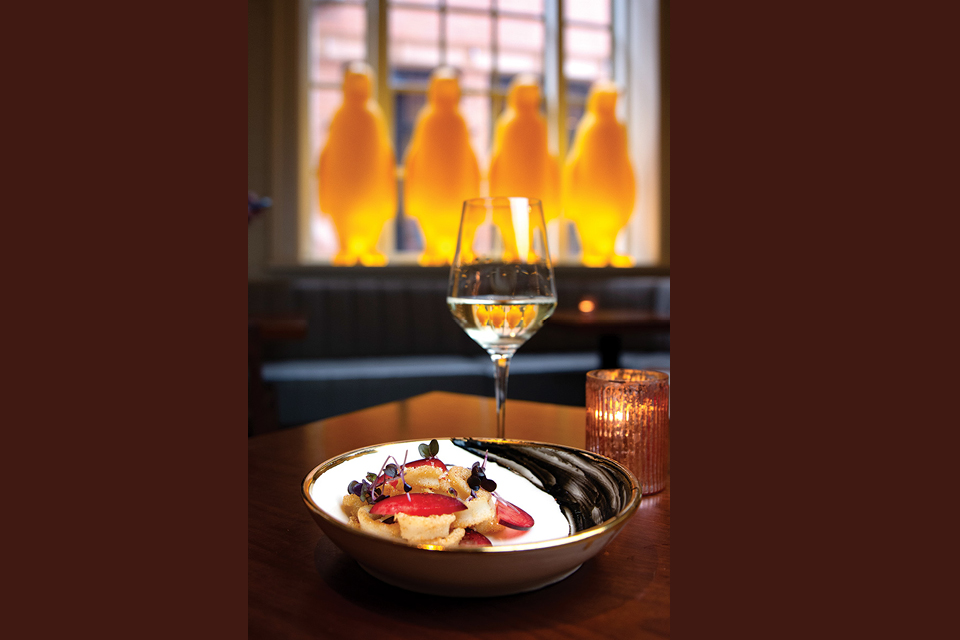 Metropole at the 21c Museum Hotel
Visual art meets fine dining at Metropole, a restaurant located within Cincinnati's 21c Museum Hotel. Chef Vanessa Miller's menu focuses on local and seasonal offerings with the goal of creating a social experience for guests. The hotel, which is also a contemporary art museum, features site-specific works created by contemporary artists as well as a world-class collection overseen by museum manager Michael Hurst. A visit to 21c is a feast for the eyes, starting with the enormous painting by artist Kehinde Wiley behind the front desk.
metropoleonwalnut.com
, 21cmuseumhotels.com
Pyramid Hill Sculpture Park & Museum
Next, we head north to Pyramid Hill Sculpture Park & Museum in Hamilton, which has a mission of showcasing art in nature. The more than 300-acre park is home to over 80 monumental outdoor sculptures displayed among rolling hills, meadows, lakes and hiking trails. Even better, you can explore it all behind the wheel of an art cart. Spend a few minutes cruising around and you begin to see the appeal. The park also has an Ancient Sculpture Museum that has Greek, Roman, Etruscan, Syrian and Egyptian sculptures dating back to 1500 B.C.
pyramidhill.org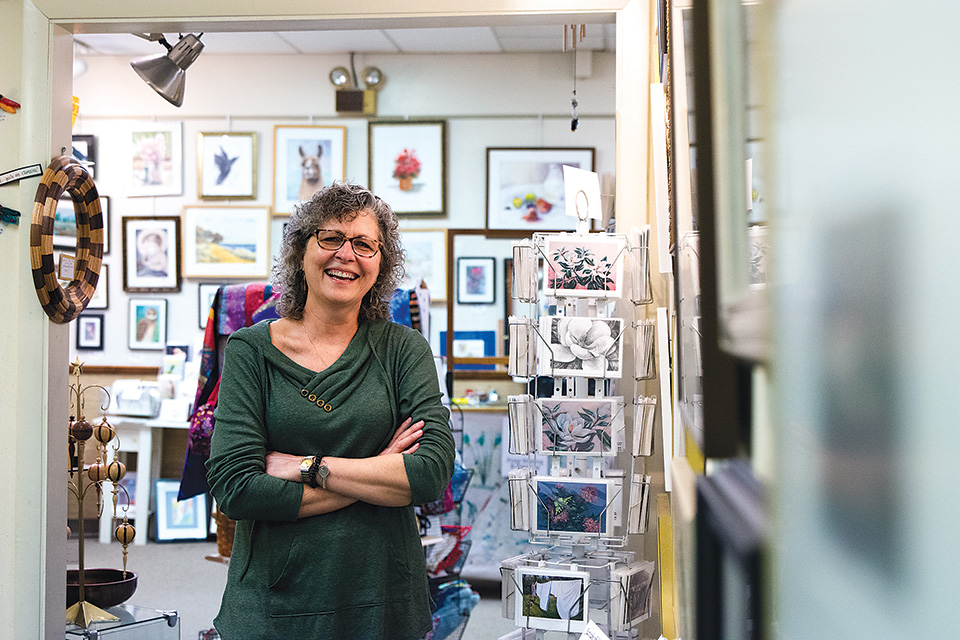 Dayton Art Institute & Village Artisans
We continue north a little over 40 miles to visit the Dayton Art Institute. It's divided into three main wings, housing European art, American art and Asian art. There are also galleries dedicated to African art, Native American art, photography, glass and more. The Leo the Lion sculpture out front originally stood at the city's Steele High School. Finally, we head east 20 more miles to get to the town of Yellow Springs and Village Artisans co-op. The colorful shop is a great place to pick up something unique before heading home.
daytonartinstitute.org, villageartisans.org

Hit the road with us. Visit ohiomagazine.com/roadtrips.