Travel
| Cities
What to See and Do in Columbus this Season
Spring brings a host of exhibitions and events to our capital city, from King Tut and Ohio authors to food festivals and live music.
March/April 2023
BY Jason Brill and Brett Price | Photo courtesy of Franklin Park Conservatory & Botanical Gardens
March/April 2023
BY Jason Brill and Brett Price | Photo courtesy of Franklin Park Conservatory & Botanical Gardens
Blooms & Butterflies
Franklin Park Conservatory and Botanical Gardens |Through May 29

Spread your wings at Franklin Park Conservatory and Botanical Gardens' Blooms & Butterflies event, a living exhibition where thousands of butterflies flit and flutter throughout the conservatory's Pacific Island Water Garden Biome. The space features tropical plants and flowers, a waterfall and a pond, all of which make the ideal setting for the dozens of butterfly species Franklin Park brings in for this annual happening.

"It's a full, immersive experience," associate director of exhibitions Bonnie DeRubertis says of the Pacific Island Water Garden Biome. "Then you add the butterflies to it, and it just adds a whole extra level of awe and wonder."

Franklin Park gets 700 to 800 chrysalises — the stage of life between caterpillar and butterfly — a week from around the world, then the insects hang out in a Metamorphosis Lab before emerging and being moved to the biome. The lab gives visitors a chance to learn about the butterfly lifecycle.

Some of the biggest crowd pleasers, according to DeRubertis, are the blue morphos, which can reach a wingspan of up to 8 inches.

"They are stunning," she says. "They are this gorgeous, beautiful blue. But there are lots of different colors and patterns ... It's an opportunity to see something you would not see in your everyday life." 1777 E. Broad St., Columbus 43202, 614/715-8000, fpconservatory.org

---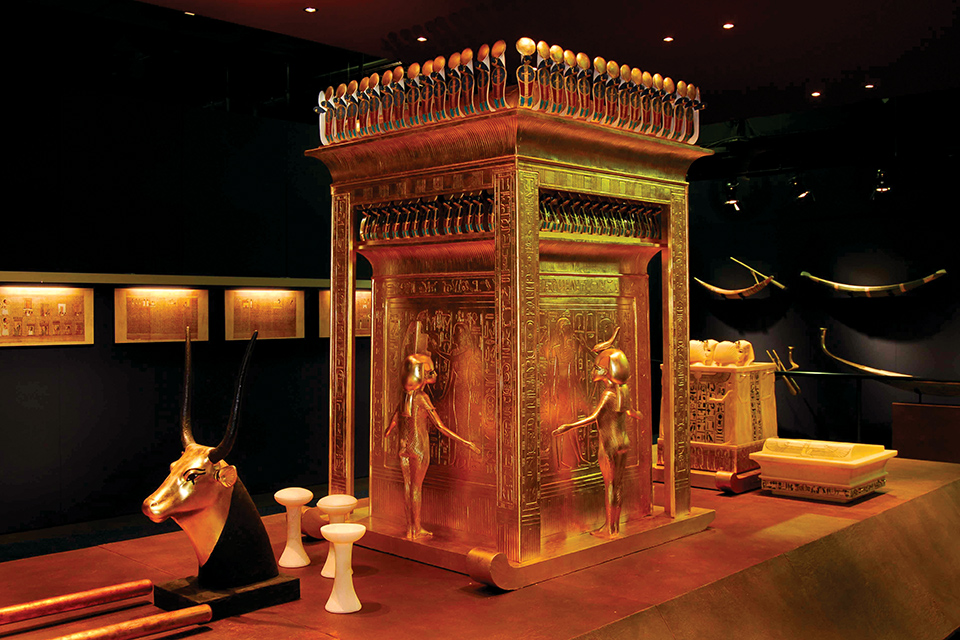 Tutankhamun — His Tomb and His Treasures
COSI | March 18–Sept. 4

Frederic Bertley was in Luxor, Egypt, when he announced via live video that "Tutankhamun — His Tomb and His Treasures" would open at Columbus' Center of Science and Industry on March 18. The announcement was part of a whirlwind few days for COSI's charismatic president and CEO. For starters, he shared the news Nov. 4, 2022 — 100 years to the day that Egyptologist Howard Carter discovered the entrance to Tut's tomb. A few days earlier, he saw the traveling exhibition that is headed to Columbus this spring on display in Brussels, Belgium. A few days after the announcement, he laid his eyes on the boy king's actual tomb.

"When you get into the actual burial chamber, you're looking at paintings that are more than 3,000 years old," Bertley says. "But they look like an artist came in there and painted them last week."

"Tutankhamun — His Tomb and His Treasures" features more than 1,000 faithful re-creations of many of the wonders found when the tomb was opened in 1922, including Tut's throne and chariot, figurines of the king and his sarcophagus. There's also a re-creation of the burial chamber Bertley saw on his trip to Luxor.

"But there are oodles and oodles of smaller pieces, which are very, very significant," Bertley says, noting the displays of intricate pieces of jewelry and toys that would be easy to gloss over. "This stuff is 3,000 years old, and they were making elaborate things like this — it's mind blowing."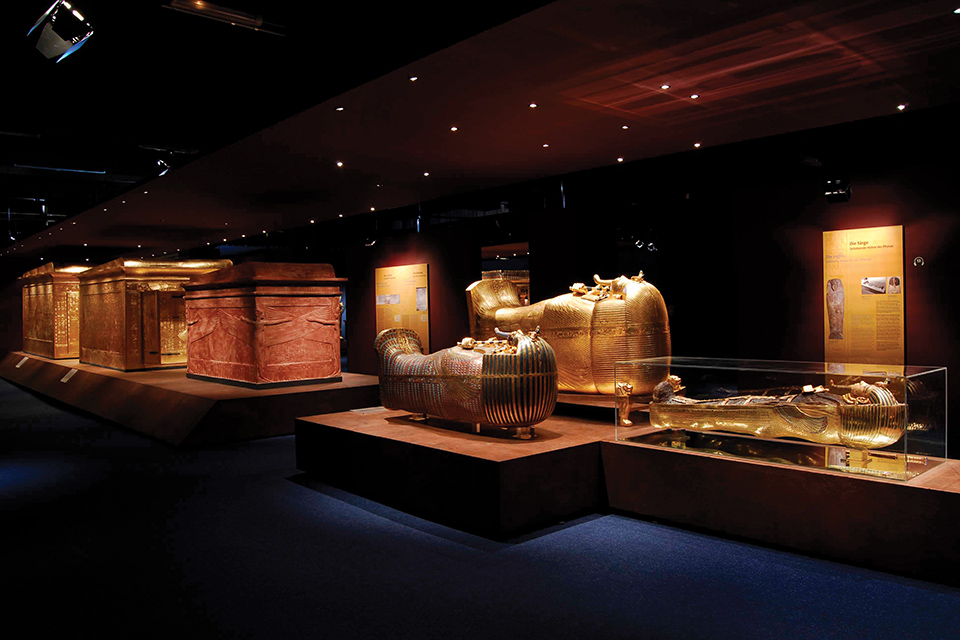 "Tutankhamun — His Tomb and His Treasures" is the largest traveling exhibition to come to COSI, according to Bertley. While it's not as hands-on interactive as some areas of the museum, such as the Energy Explorers and Ocean galleries, he says there are lots of opportunities for learning.

"There's all the history, but there's also a chance to learn about the science of metals and the science of paint and how they made all this stuff," Bertley says. "Having this kind of exhibit in central Ohio helps people who don't get a chance to fly to Africa or to Egypt or to the Middle East get exposed to a whole other cultural life."

For good measure though, COSI is working on its own additions to the exhibition, including an augmented-reality experience that will give visitors the feeling of discovering the actual tomb. The museum is also working with noted Egyptologist Zahi Hawass, the former minister of state for Antiquities Affairs of Egypt, who will come speak during the exhibition's run.

"I hope one takeaway of this exhibit is the incredible power and capacity of us as human beings to be creative and spiritual," Bertley says. "The capacity of the human mind is limitless." 333 W. Broad St., Columbus 43215, 614/228-2674, cosi.org

---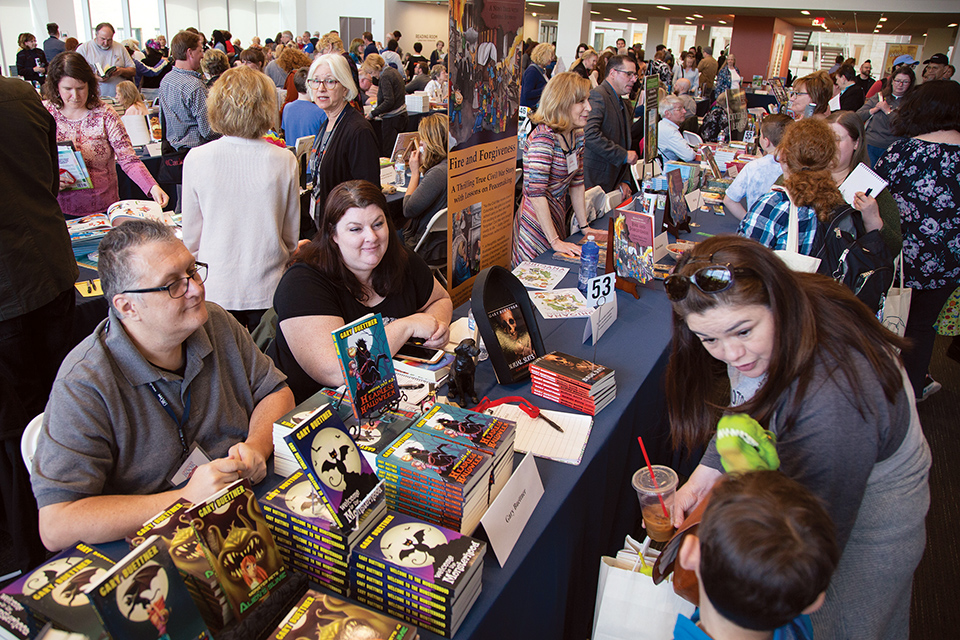 Ohioana Book Festival
Ohioana Library | April 22

If you're anything like us, spending more time at home the last few years has turned you into a big book reader. That's why the Ohioana Book Festival coming back as a live event for the first time since 2019 is a page-turning big deal.

The April 22 event, organized by the Ohioana Library and held at the Columbus Metropolitan Library's Main Library downtown, will welcome more than 130 authors from throughout Ohio.

"Readers love to get together and talk with other readers," says David Weaver, executive director of Ohioana. "And, most importantly, they really love to meet the authors of the books they're reading."

Visitors to the festival, which is free to attend, will be able to take in panel discussions or talks featuring authors such as former Ohio Gov. Richard Celeste, who recently published a memoir; former Ohio first lady Frances Strickland, who wrote a children's book; and Super Boys author Brad Ricca.

"After they finish their program, visitors can go to the author's table, they can buy a copy of the book and get it signed by the author," Weaver says. "That was the most important thing that we were missing during the virtual festivals." Columbus Metropolitan Library's Main Library, 96 S. Grant Ave., 614/466-3831, visit ohioana.org

---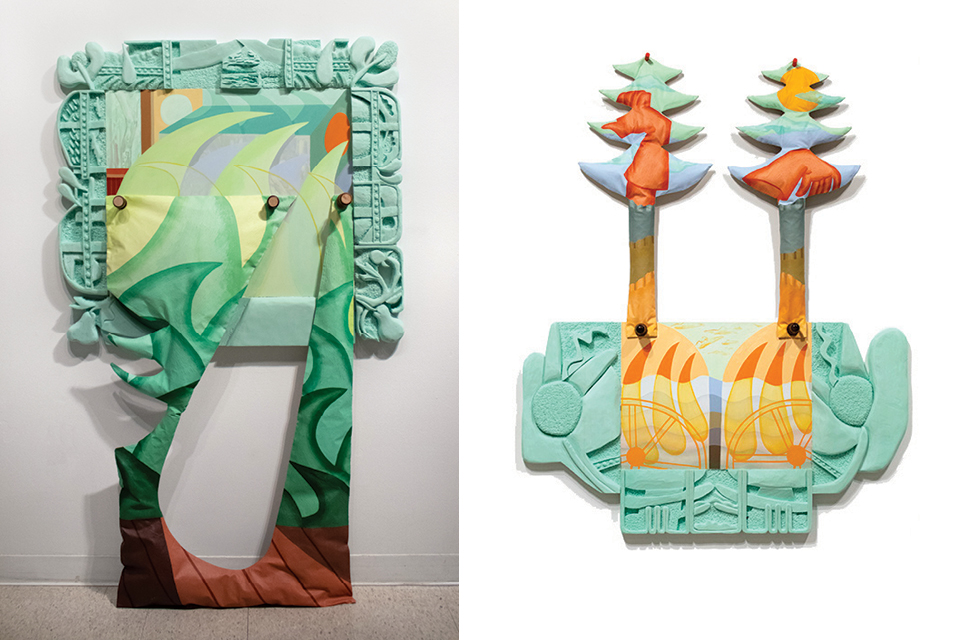 2023 Greater Columbus Arts Council Visual Arts Awards Exhibition
Greater Columbus Arts Council and Columbus Museum of Art | Through Aug. 6

We love a good collaboration, and the joint Visual Arts Awards Exhibition organized by the Greater Columbus Arts Council and Columbus Museum of Art is as natural a pairing as paint and canvas. The biennial exhibition, which runs through Aug. 6 at the Pizzuti Collection of the Columbus Museum of Art in the city's Short North neighborhood, features a range of works from local artists Hannah Parrett, Benedict Scheuer, Matelli Graves, Roger Beebe, George Rush and Joshua Penrose.

"There's this incredible slate of artists whose works have a lot of conversations with each other, are telling really interesting stories and asking really important questions," says Nicole Rome, chief registrar at the museum and a co-curator of the exhibition.

For example, while Parrett uses symbolism, Rush is more figurative and Scheuer is a bit abstract, all three artists work with similar colors and media. So, Rome and co-curator Sarah Berenz placed those artists' pieces in the same gallery.

"It's great to see the back and forth play in the gallery between those three artists," Rome says.

The Pizzuti Collection, housed in a 1924 building that the museum acquired via donation in 2019, is hosting this exhibition for the first time, giving the show a different feel from a traditional museum setting.

"It's really interesting working in buildings that were not built to be museums," says Rome. "There's kind of these smaller rooms with all these windows. It was a fun challenge to think curatorially about the layout. It's a really beautiful show." Pizzuti Collection of the Columbus Museum of Art, 632 Park St., Columbus 43215, 614/221-6801, columbusmuseum.org

---

Save the Date
Check out these performances, festivals and events happening throughout Columbus this season.

Arnold Sports Festival
March 2–5
The Arnold Sports Festival returns to the Greater Columbus Convention Center and Ohio Expo Center as the largest multisport event in the nation, drawing over 20,000 athletes from more than 80 countries. The festival features the world's best in strength and physique sports, along with vendor booths for attendees to explore. arnoldsports.com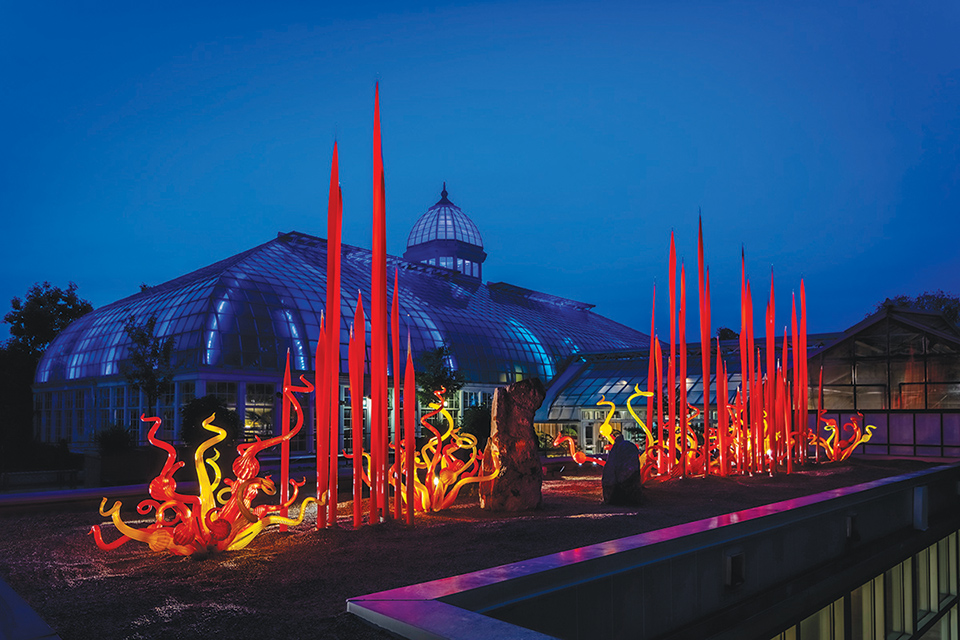 Chihuly Nights at Franklin Park Conservatory and Botanical Gardens
March 11, April 15 & May 6
See the work of internationally renowned glass artist Dale Chihuly in a new light during this event held on select evenings throughout the year. All 18 of the conservatory's Chihuly installations are professionally illuminated during these events, creating beautiful scenes that complement Franklin Park's natural environment. fpconservatory.org

Columbus International Film & Animation Festival
April 14–17
Established in 1952, the Columbus International Film & Animation Festival holds the distinction of being the oldest continuously running film festival in North America. Over the years, the juried competition has introduced central Ohioans to thousands of filmmakers from around the globe. columbusfilm.org

Wendy Red Star: A Scratch on the Earth
April 21–Sept. 3
The Columbus Museum of Art hosts the largest exhibition of works to date by Wendy Red Star. The artist uses photography, textiles and mixed-media installation to explore themes of Crow history, feminism and contemporary life on the Crow reservation in Montana where she was raised. columbusmuseum.org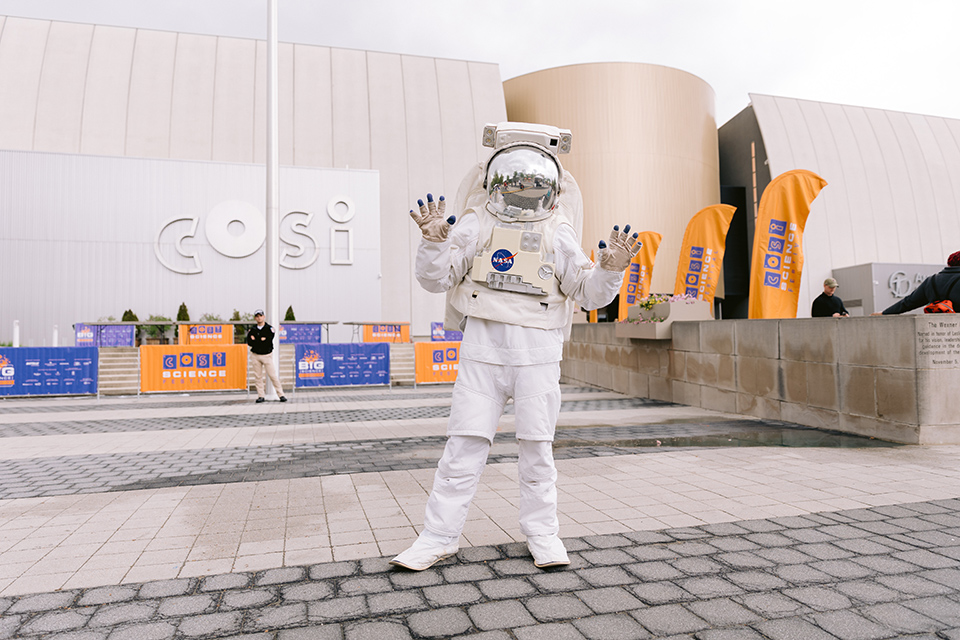 COSI Science Festival
May 3–6
Ohio's largest STEM event, the COSI Science Festival offers a citywide celebration that highlights local science and technology while making learning fun. Events are scheduled throughout Columbus and other cities during the three-day event, capped off with the Big Science Celebration on the COSI grounds to close the festival. cosiscifest.org
"Annie" at the Palace Theatre
May 12–14
This celebration of optimism, family and the American spirit has reminded generations of theatergoers that better times are always just a day away. Directed by Jenn Thompson, "Annie" returns in a new production featuring the iconic music and lyrics by Tony Award winners Thomas Meehan, Charles Strouse and Martin Charnin. columbus.broadway.com

Columbus Taco Fest
May 20–21
Explore a collection of the city's best tacos during this weekend event that features tasty food, drinks and live music at downtown's Genoa Park. Whether you want to sample your way through Columbus' taco scene or enjoy other Mexican cuisine, you won't walk away hungry. columbustacofest.com

Delaware Arts Festival
May 20–21
Hosted in downtown Delaware, just north of Columbus, this weekend mix of art, food and entertainment celebrates its 48th year in 2023. The annual event highlights artists from throughout the region as they share work that includes pottery, paintings, jewelry and more. delawareartsfestival.org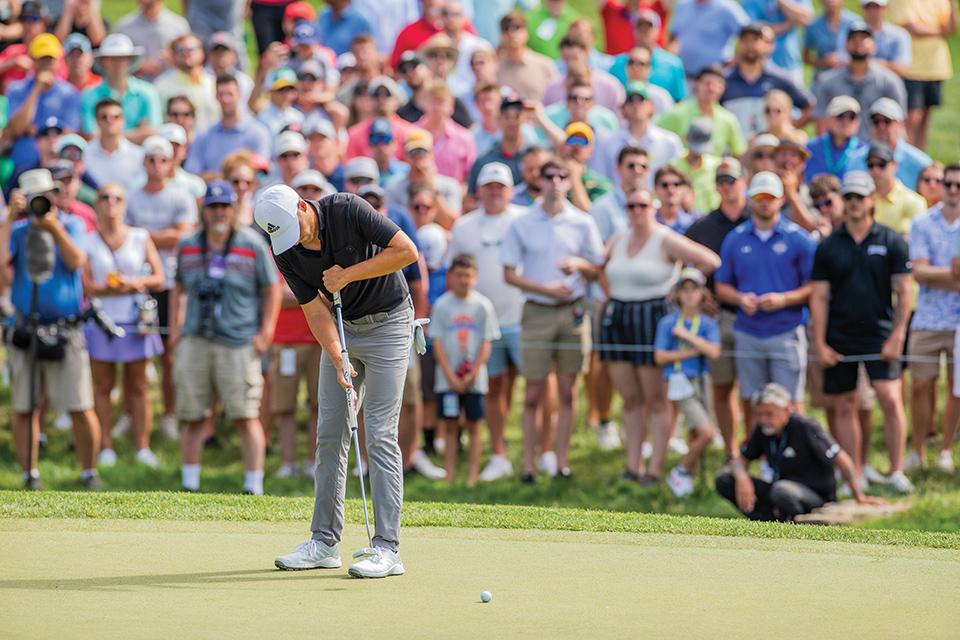 The Memorial Tournament
May 29–June 4
Held each year at Columbus native Jack Nicklaus' Muirfield Village Golf Club in Dublin, The Memorial Tournament hosts some of the world's best golfers competing on one of Ohio's finest courses. In 2022, the tournament raised nearly $5 million for charitable organizations in Ohio and beyond. thememorialtournament.com

Chicken & Beer Festival
June 3
Head to Dodge Park downtown to sample creations from 10 fowl-focused food trucks. Whether you prefer your chicken barbecued, fried, grilled or in nugget form, you'll find something to love. Organizers also invite 10 breweries to serve beers in a variety of styles. Live music and local merchants round out the festivities. chickenandbeerfestcolumbus.com

"To Kill a Mockingbird" at Ohio Theatre
June 6–11
Oscar-winning screenwriter Aaron Sorkin's adaptation of Harper Lee's Pulitzer Prize-winning novel comes to Columbus for a six-day run. Rolling Stone gave the Broadway production five stars, calling it "an emotionally shattering landmark production of an American classic." Emmy Award-winning actor Richard Thomas plays the role of Atticus Finch in the touring show. capa.com



Columbus Arts Festival
June 9–11
A staple of summertime in the city, the 61st Columbus Arts Festival hosts more than 200 visual and performing artists along the downtown riverfront. Food trucks are also on hand to share their culinary creativity and to feed the over 450,000 people who attend this event each year. columbusartsfestival.org

Paramore at Schottenstein Center
June 10
The rock band Paramore visits in support of its new album "This is Why." Special guests Bloc Party and Genesis Owusu are also on the bill. Paramore, which is fronted by singer and songwriter Hayley Williams, is on tour for the first time in five years. paramore.net

Stonewall Columbus Pride
June 16–17
Columbus is recognized as one of the most LGBTQ-friendly cities in the United States, and the Stonewall Columbus Pride festival and march is one of the largest pride events throughout the Midwest. The event features performances, vendors and exhibitors sharing community resources. stonewallcolumbus.org/pride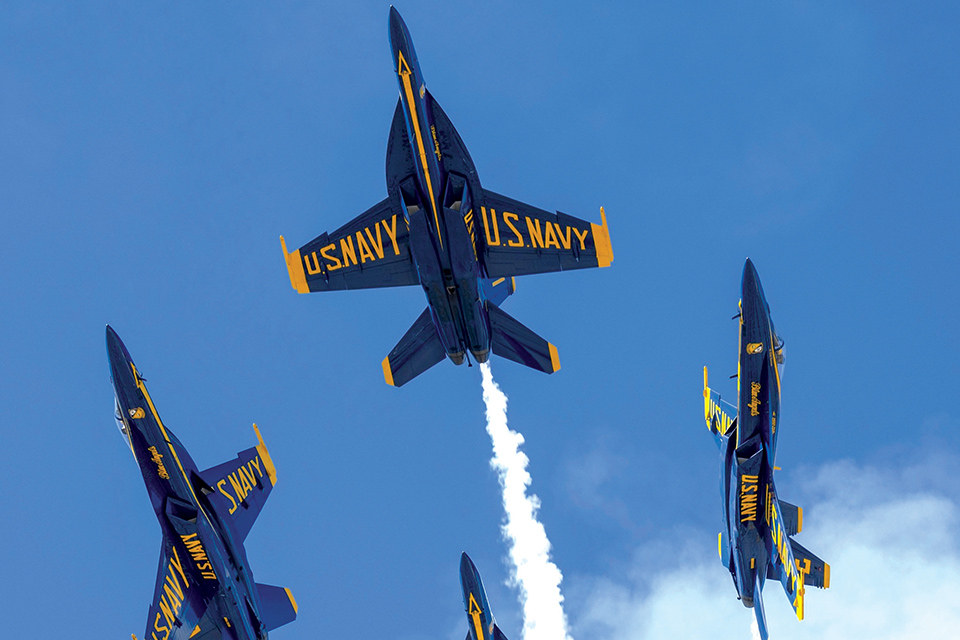 Columbus Air Show
June 16–18
The U.S. Navy Blue Angels take to the skies above our capital city as central Ohio hosts an airshow for the first time in nearly two decades. Held at the Rickenbacker International Airport, this aviation showcase features military aircraft, stunt flyers, historic planes and more. columbusairshow.com

Juneteenth Ohio Festival
June 17–18
Juneteenth commemorates June 19, 1865, the date on which enslaved people in Galveston, Texas, received the news they were free — two years after the Emancipation Proclamation and one year after the U.S. Senate passed the 13th amendment abolishing slavery. Columbus' 26th annual Juneteenth celebration features music, soul food and family fun. juneteenthohio.com

Cirque Du Soleil "Corteo"
June 22–25
Performers from the world-famous acrobatic troupe take the stage at the Schottenstein Center for a show that engages the imagination and evokes emotions. "Corteo" brings to life a joyous procession in which a clown witnesses his own carnival-like funeral that occupies a space somewhere between heaven and earth. cirquedusoleil.com

Zac Brown Band at Nationwide Arena
June 30
The popular southern rock group brings its "From the Fire" tour to town with special guest King Calaway. Founded and fronted by Zac Brown, the group has won three Grammy Awards, including Best New Artist in 2010, and sold more than 30 million singles and 9 million albums. zacbrownband.com

All event information is subject to change. Please confirm details before traveling.