Travel
| Cities
Summer Fun in Youngstown
From upgrades at Youngstown's kid-focused science center to an upstart vineyard at Pine Lake, check out these Mahoning Valley attractions.
June 2017 Issue
BY Vince Guerrieri | Photo courtesy of Mill Creek Metroparks
June 2017 Issue
BY Vince Guerrieri | Photo courtesy of Mill Creek Metroparks
Mill Creek Metroparks
For more than 125 years, Mill Creek Park has been known as Youngstown's "green cathedral." Today, it remains the centerpiece of the Mill Creek MetroParks, which includes a dozen sites offering recreational opportunities in a bucolic setting throughout the city of Youngstown and Mahoning County.
If Mill Creek Park is the centerpiece of the metroparks, then its crown jewel is Lanterman's Mill, a gristmill built in 1846 next to the waterfall. The mill remains one of the most visited and most photographed sites in the city while still demonstrating its original function. After this season — its 32nd following a complete restoration — the waterwheel will be replaced, along with the viewing platform and lighting around it.
"Our goal is to remain as true to the original mill as possible," says parks executive director Aaron Young.
At Fellows Riverside Gardens — a venue regularly selected for weddings and prom photos because of its beauty — more than 390 new roses will be planted, completely replacing seven flowerbeds and augmenting 20 others.
"The display changes every year, but we want people to be accustomed to seeing excellence at Fellows Riverside Gardens," Young says.
The restaurant located there, Kravitz's Garden Cafe & Inspired Catering, is now being run by Kravitz Deli and features the soups, salads, sandwiches and baked goods the Youngstown institution is known for.
New this summer is a wet playground at the James L. Wick Jr. Recreation Area on the city's west side. The $80,000 project includes dumping buckets, sprayers and water cannons, with two separate areas for older and younger children.
Also in the Wick Recreation Area is a par-three golf course, a volleyball court, tennis courts and batting cages, along with the Leo P. Morley Performing Arts Pavilion, which hosts free public concerts every Wednesday from June 21 to Aug. 16. For more information about park sites, visit millcreekmetroparks.org.

***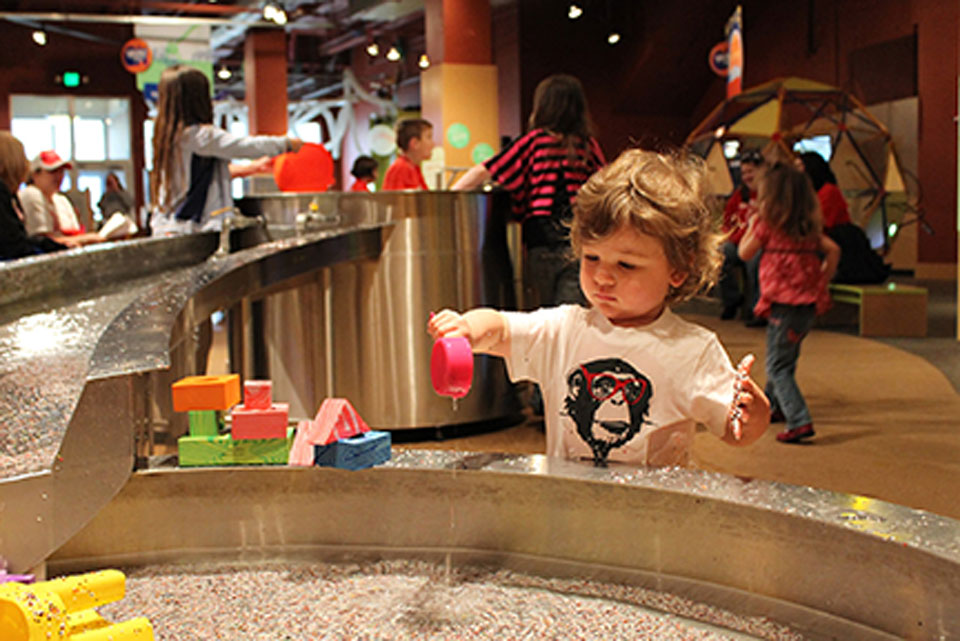 Oh Wow! The Roger & Gloria Jones Children's Center for Science & Technology
Youngstown's Oh Wow! The Roger & Gloria Jones Children's Center for Science & Technology traces its origins back to 2004, when it began as the Children's Museum of the Valley. In May, the kid-focused attraction, which encourages play with a purpose, celebrated its sixth anniversary at its current location on West Federal Street in downtown Youngstown.
"Play is the vehicle, but it's all about exploration and experimentation while learning about the scientific process," says Suzanne Barbati, president and executive director of the museum. "It's a life skill. It's a problem-solving skill."
This year, the science center opened the new six-part exhibit "Drive to Excel," which covers how technology allows people to exceed their handicaps. It includes a demonstration on the use of prosthetic hands and arms, as well as an exhibit on cochlear implants and how they aid those with hearing difficulties.
"We want people to understand adaptive technology," Barbati says. "As someone with no experience with prosthetics, the assumption is they're all the same, and they're not."
The museum has upgraded its Windy Pipes exhibit, which demonstrates principles of air currents and wind resistance through the use of balls or scarves propelled by air through tubes. The exhibit, now called "Amazing Airways," is lower to the ground to allow for greater accessibility for people with disabilities, and the tubes are now clear for easier viewing.
One of the most popular exhibits remains the water tables, which allow visitors to see streams of water used for propulsion, as well as its power to erode sand. There's even an Archimides screw, where guests turn a crank to raise water from a lower level to a higher one. "It's entertaining for kids as well as adults," Barbati says. "Everyone stops there and usually comes back once or twice more when they visit." 11 W. Federal St., Youngstown 44503, 330/744-5914, ohwowkids.org
***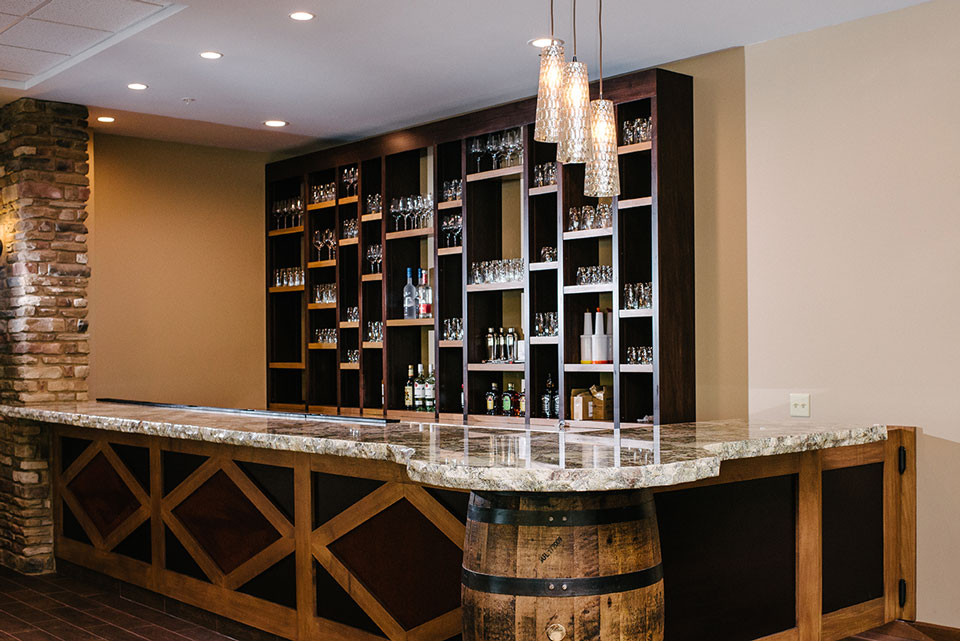 The Vineyards at Pine Lake

Joe Glista started out making wine recreationally in his home in 2009. Two years ago, he and his family planted grapes in an arbor on Pine Lake, located near the border of Mahoning and Columbiana counties. They added an event center in 2016, and this year brings the opening of The Vineyards at Pine Lake's tasting room.
"They wanted to leave something behind for their children," explains Erin Glista, Joe's daughter-in-law and director of the vineyard's events center.
The Vineyards at Pine Lake makes 10 varieties of wine, including a blush and several types of red and white wine. Stopping by the winery is currently the only way to try the creations.
"Right now, we need to be able to have enough wine on the property to take care of the people who visit," Glista says.
The grapes cultivated on-site are combined with juice from grapes grown in various other parts of the country, including California and New York's Finger Lakes region in order to produce the quantity and variety of wines needed.
"There are some wines where the grapes just don't grow in Ohio," Glista says.
The tasting room offers a small but satisfying menu, ranging from cheese plates to complement the wine to salads and entrees, including a well-received strawberry watermelon salad. The events center, which seats 350 people and features a view of Pine Lake, plays host to wedding receptions and holiday buffets, but it can be split into rooms for showers, birthday parties and other smaller events. There is also live entertainment at the winery every weekend throughout the summer.
"It's been a lot of time, a lot of energy and a lot of hard work," Glista says of launching the vineyard. "But it's nice to see people coming in and enjoying it." 14101 Market St., Columbiana 44408, 330/759-3980, vineyardsatpinelake.com