Travel
| Cities
Summer Fun in Columbus
As the weather heats up, explore our capital city, including these five stops for creating, learning and playing.
May 2019
BY Casey Mazzoli | Photo by Kerry Knowles
May 2019
BY Casey Mazzoli | Photo by Kerry Knowles
Play: Scioto Audubon Metro Park

All of your summer activities cross paths at Columbus' Scioto Audubon Metro Park. Conveniently located downtown, travelers looking for an outdoor escape don't have to go far to fish, kayak or romp with their best friend at the dog park. Those looking for a test of strength — or a friendly competition — can have a go at military-style physical challenges on the Columbus Rotary Obstacle Course.

The park especially lends itself to bicycling. The Scioto Greenway Trail runs through the park along the river and connects with both the Olentangy Trail and the Camp Chase Trail. "You can get on a bike here at Scioto Audubon and ride all the way to Cincinnati and back on trails," says Dan Kaderly, who manages both the park and the greenways.

But Kaderly's favorite feature is the 35-foot-tall climbing wall — one of the largest outdoor free-climbing walls in the United States. An avid climber for 25 years, he says the wall's ability to be reset for different routes makes it perfect for both beginners and experienced climbers. You can register for beginners classes or ask for tips from one of the climbing-community regulars who frequent the park. 400 W. Whittier St., Columbus 43215, 614/202-5197, metroparks.net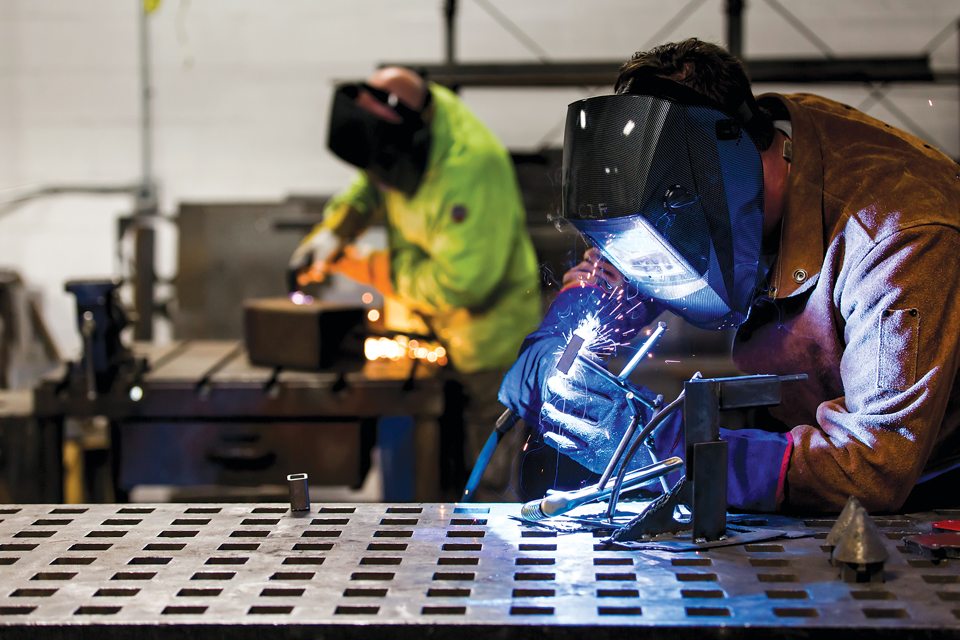 Make: Idea Foundry

This massive manufacturing building in the city's Franklinton neighborhood no longer churns out shoes like it did a century ago, but it's still up and running as the home of Idea Foundry, a makers' space packed with opportunities for creativity. CEO Casey McCarty describes the 60,000-square-foot place as a "tool and tech playground" for artisans and small-business owners alike as they choose from 80 classes and learn to use the equipment on hand to craft items ranging from wedding invitations to kitchen tables to video games.

But anyone is welcome to pop in to take a class and hone their skills and ignite their passion to make things. (Where else in Ohio can you learn to weld a lantern, blacksmith a leaf-shaped key ring or hand-turn a wooden magic wand?)

"We're not only interested in people who are wanting to learn the craft to be an expert at it," says McCarty, "we [also] want to expose people to all these cool things or fusions between high-tech and old-fashioned tech."

After class, stick around for a tour of the building and check out the schedule of events. Idea Foundry hosts outdoor concerts and a bimonthly, future-focused TEDx series. 421 W. State St., Columbus 43215, 614/653-8068, ideafoundry.com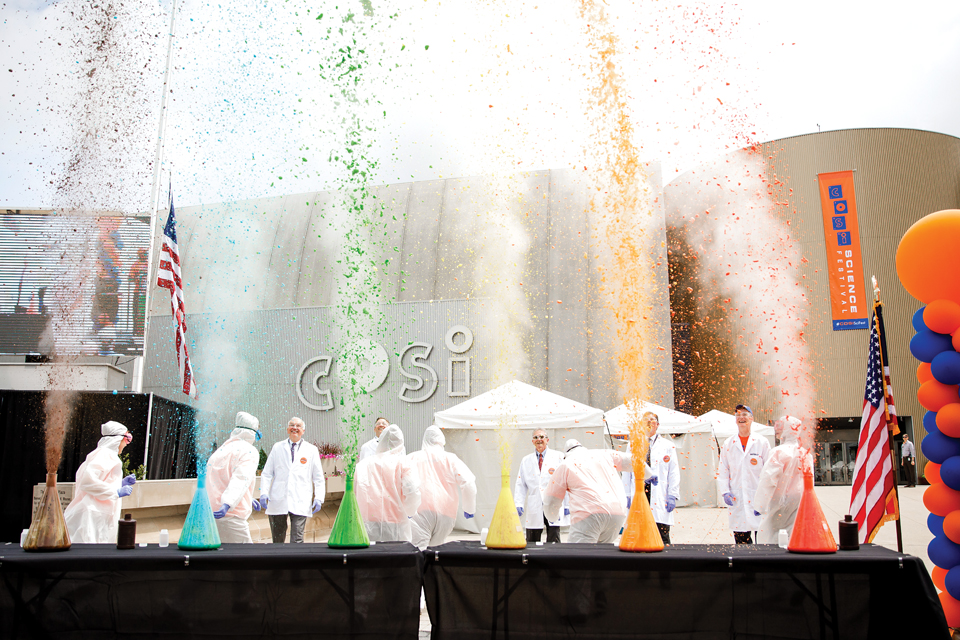 Learn: COSI

If you've spotted Sasquatch lumbering around Columbus, don't worry. He's out and about promoting COSI's "Dragons, Unicorns & Mermaids: Mythic Creatures," which runs through Sept. 2. The exhibition, a partnership with the American Museum of Natural History, examines how the stories of legendary creatures have their origins in fossil findings and animal sightings while looking at how various cultures have altered and shaped those myths over time (like how the unicorn morphed from a rhinoceros-like creature to the horse we envision today).

"It's a study in the evolution of cultures both ancient and modern around the world," says Brianna Gribler, COSI's director of strategic projects.

The exhibition features large-scale models, videos and works by artists from each creature's native culture. Kids will love inventing creatures and playing with puppets in the Early Childhood Education Space.

Of course, COSI always offers classic hands-on experiences. Big Science Park lets the little ones try to lift a car with a pulley or see what plants bloomed in Ohio before settlers arrived here. May also brings the COSI Science Festival, held May 1 through 4. The four days of events at various venues will conclude with a daylong, carnival-style celebration on the Scioto Peninsula outside COSI. 333 W. Broad St., Columbus 43215, 614/228-2674, cosi.org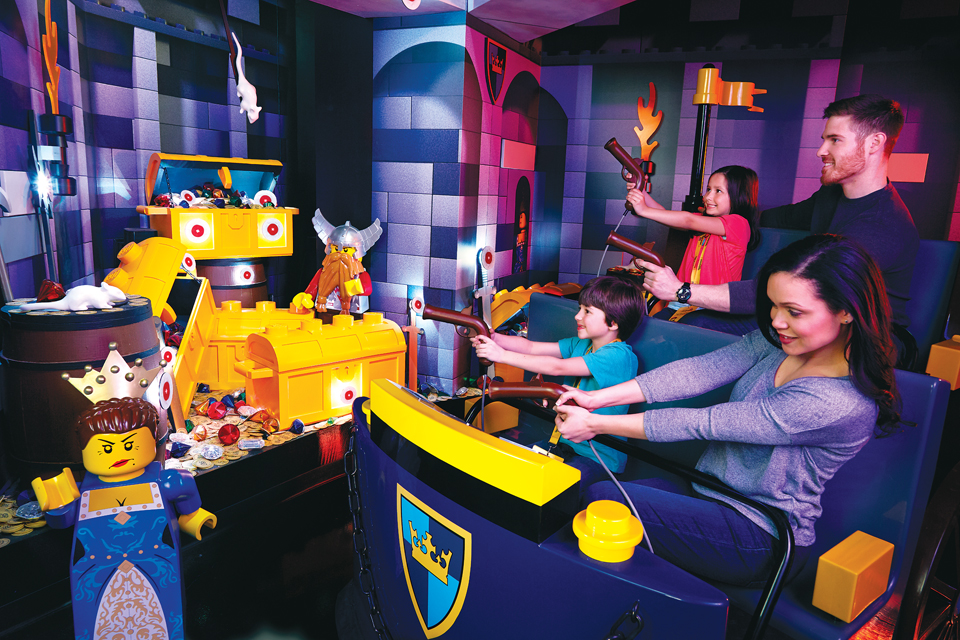 Build: Legoland Discovery Center Columbus

Ride in a chariot and use your blaster to zap targets on the way to save the king's daughter. Jacob Kristensen, general manager of Legoland Discovery Center Columbus, embarks on this adventure at least once a week on the Kingdom Quest Ride. It's one of two rides and untold numbers of building bricks featured at the 36,000-square-foot attraction at Easton Town Center.
Of the 10 Lego play zones, the Build & Test tracks are especially popular. Invent a vehicle to send down a crash ramp or test for speed. Kristensen says the competition runs fierce as visitors fine-tune their cars to rise above the rest.
"There will be five kids at a time, sometimes dads," Kristensen says. "It's a place that I just love because you see the imagination of everyone."
Miniland Ohio — a reconstruction of Columbus, Cleveland and Cincinnati — will inspire young model-builders, who can hone their skills in creative workshops with Maxx Davidson, Legoland Discovery Center Columbus' Master Model Builder, or his team members. 157 Easton Town Center, Columbus 43219, 614/407-7721, columbus.legolanddiscoverycenter.com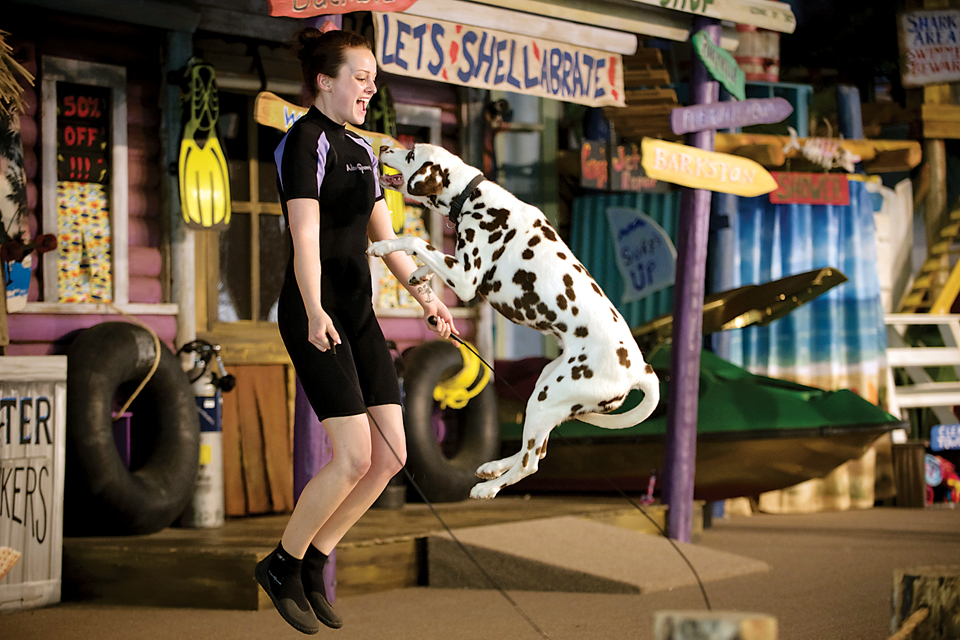 See: Columbus Zoo and Aquarium

Tasmanian devils are in danger of extinction, but the Columbus Zoo and Aquarium is working to help them thrive. You'll be able to see for yourself this year, when the animals arrive in a new exhibit as part of the Australian government's Save the Tasmanian Devil Program. (Keep an eye out for an opening date when you can come learn about the critters and conservation efforts.)

While you're visiting, take in classic zoo attractions such as Heart of Africa and Polar Frontier. For an up-close animal experience, get a front-row seat at "Surfin' Safari," a show featuring more than 100 performers ranging from safari animals to domestic dogs and cats adopted from local shelters.

Zoo admission is included with special event tickets, so you can double-dip on the fun. Jam out in the evening at riverside JazZoo concerts or sample from more than 150 beers at Craft Brew at the Zoo on Aug. 23. Celebrate Christmas in July at Zoombezi Bay with music, pop-up elf parties and peppermint ice cream from July 22 through 28.

Director of experiential marketing Jeff Glorioso says you may even spot Santa and Mrs. Claus. "You never know when you'll see them floating around the lazy river or just hanging out," he says. 4850 W. Powell Rd., Powell 43065, 614/645-3400, columbuszoo.org