Travel
| Cities
Made in Columbus: 8 Great Finds
From a vintage letterpress shop to a restaurant founded by a distillery, these spots offer a glimpse of our capital city's wealth of handcrafted goods.
May 2017 Issue
BY Nathan Havenner | All photos courtesy of businesses listed
May 2017 Issue
BY Nathan Havenner | All photos courtesy of businesses listed
Stump: Cacti and succulents line the walls of this charming Italian Village plant boutique, which Brian Kellett and Emily Brown founded in 2015 before opening a second store in German Village a year and a half later. Stump's aim is to provide both quality plants and an education for its customers. "We take time with every single customer to make sure they pick a plant that will thrive where they put it," Kellett explains. "Education is a big part of the plant-buying experience." With a focus on air plants and other tropical houseplants in addition to the cacti and succulents, Stump has an array of low-maintenance options, so even those lacking a green thumb can spruce up their living space. "Plants play a big role in making interior spots feel alive in a more organic way than artwork or furniture does," Kellett says. 305 E. Fifth Ave., Columbus 43201 and 220 Thurman Ave., Columbus 43206, 614/681-4769, stumpplants.com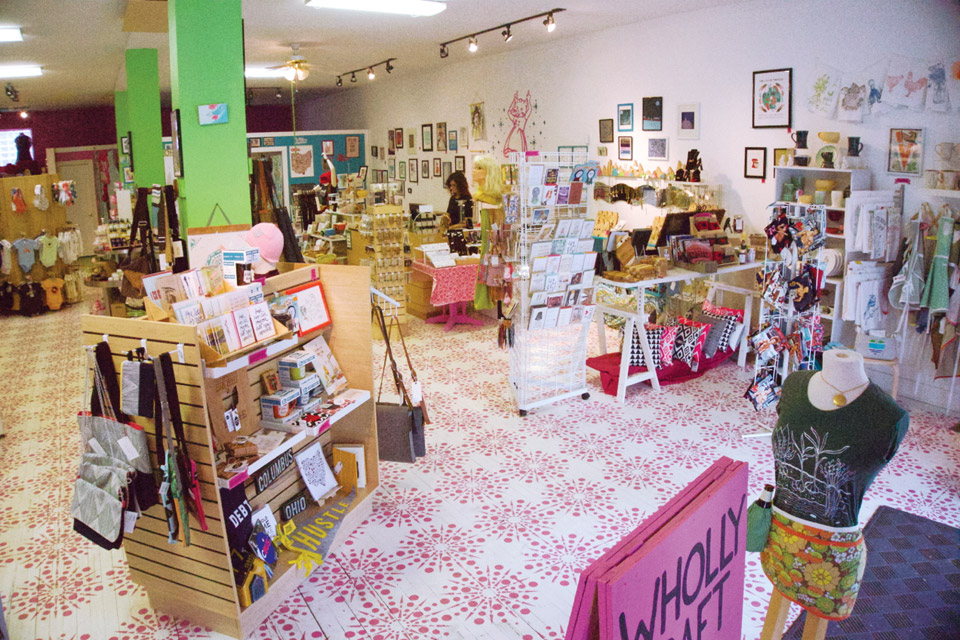 Wild Cat Gift & Party (formerly known as Wholly Craft): Olivera Bratich has a secret: She is terrible at crafting. That wouldn't be so unusual, but the St. Louis native is the proprietor of Wholly Craft, one of our capital city's largest stores featuring handmade gifts. She opened the 2,000-square-foot space over a decade ago to provide a permanent outlet for what she refers to as a new wave of crafters and artists. "We really show that crafting is not a solitary, amateur activity," Bratich says. "It [involves] artisan-level skills." Wholly Craft carries works by 400 artists from across the United States, but Bratich says more than 25 percent of them are located in Ohio. The handcrafted cutting boards in the shape of our state are a best-selling item and local favorite. "Now the big-box stores have Ohio-shaped cutting boards that are made in China, which I think is pretty ironic," Bratich says. 3515 N. High St., Columbus 43214, 614/447-3445, whollycraft.com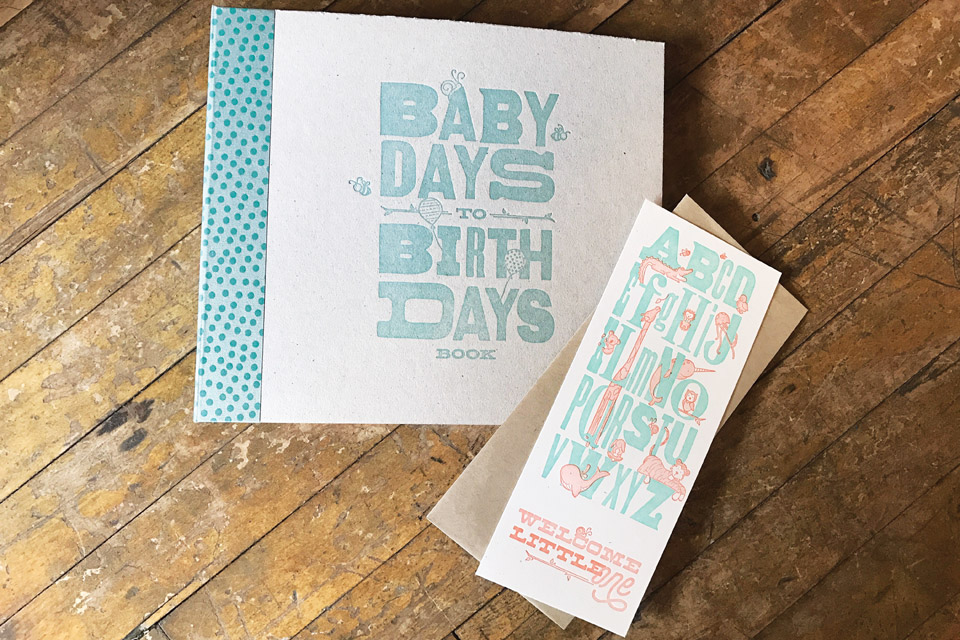 Igloo Letterpress: When Allison Chapman inherited her grandfather's 1892 printing press, a lifelong interest in traditional printing methods became the seed of a new career. "I had the idea to print my own greeting cards and maybe help people with personal products like wedding invitations," recalls Chapman. Her Igloo Letterpress originated as a home business in 1996, but Chapman's relocation from Minnesota to the Columbus suburb of Worthington in 2009 presented an opportunity to grow the operation. Now located in a cozy suburban storefront, Igloo Letterpress houses eight vintage printing presses, with the oldest dating back to the Industrial Revolution. Chapman says custom greeting cards, stationery, business cards and posters are some of her most popular creations, and she encourages customers to take part in the design process. "I like it when people have that same sense of accomplishment and pride because that's how we feel," Chapman says. "It's kind of magic." The Worthington shop location is now closed, but you can continue to shop online. 614/787-5528, iglooletterpress.com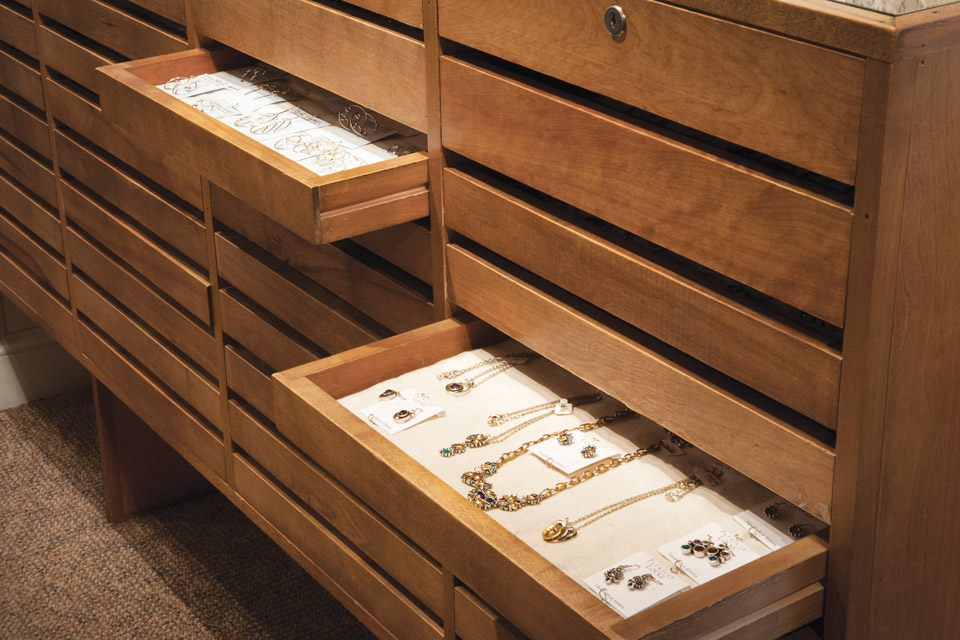 Helen Winnemore's: This German Village gift shop traces its origins back to 1938, when Helen Winnemore invited friends to her home to browse the artisan goods she had collected. "She called it the afternoon shop," says current owner Sarah Kellenberger Harpham. Eventually outgrowing her home, Winnemore opened her first storefront in 1966, focusing on North American artisans. "We can't seem to find any evidence of anyone who has been doing it longer than we have," Harpham says. Works by 300 North American artisans are for sale at any given time, with best-selling items including handmade jewelry and functional pottery. "We serve coffee and tea in the mugs we have in the shop," adds Harpham. "That was a tradition of Helen's as well — the tradition of hospitality." 150 E. Kossuth St., Columbus 43206, 614/444-5850, helenwinnemores.com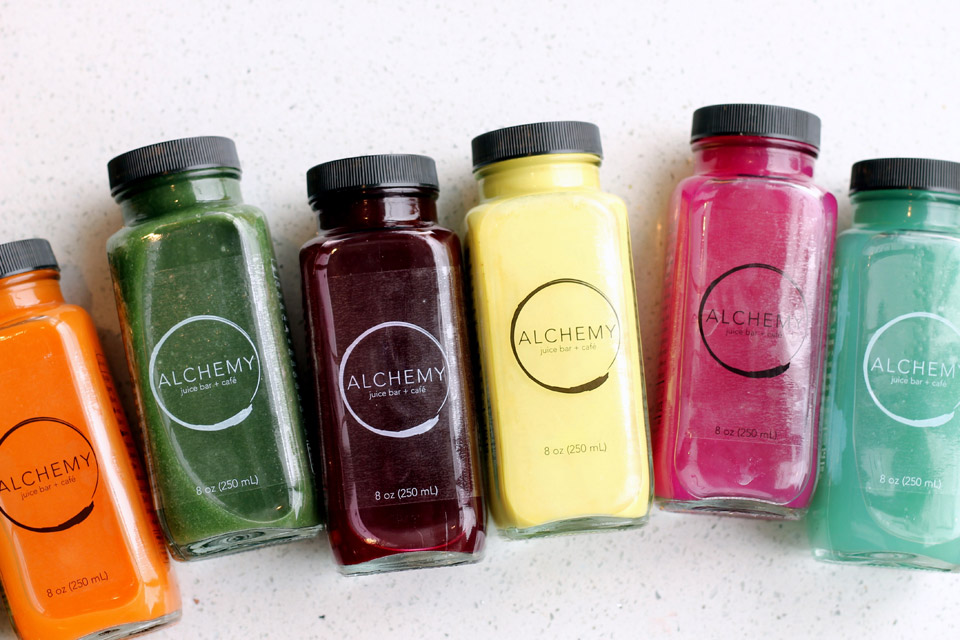 Alchemy Juice Bar + Cafe: Abed Alshahal has worked to redefine the concept of healthy eating since opening his Alchemy Juice Bar + Cafe in late 2014. Teaming with a chef and a registered dietitian, Alshahal developed a menu rich in superfoods. Ranging from tropical dragon fruit to walnuts to strawberries, these nutrient-packed foods are featured prominently in the signature juices and smoothies, as well as the cafe's colorful sandwich and salad options. A kale and quinoa salad, topped with a lemon olive oil dressing, and a caprese Florentine sandwich are among the menu options."People typically think of health food as being very bland, unseasoned, lacking texture," says Alshahal, before adding he has noticed that people are willing to try foods they haven't eaten before, "whether it's something as widely accepted as kale or [as unusual] as blue algae." 625 Parsons Ave., Columbus 43206, 614/305-7551, alchemyjuicecafe.com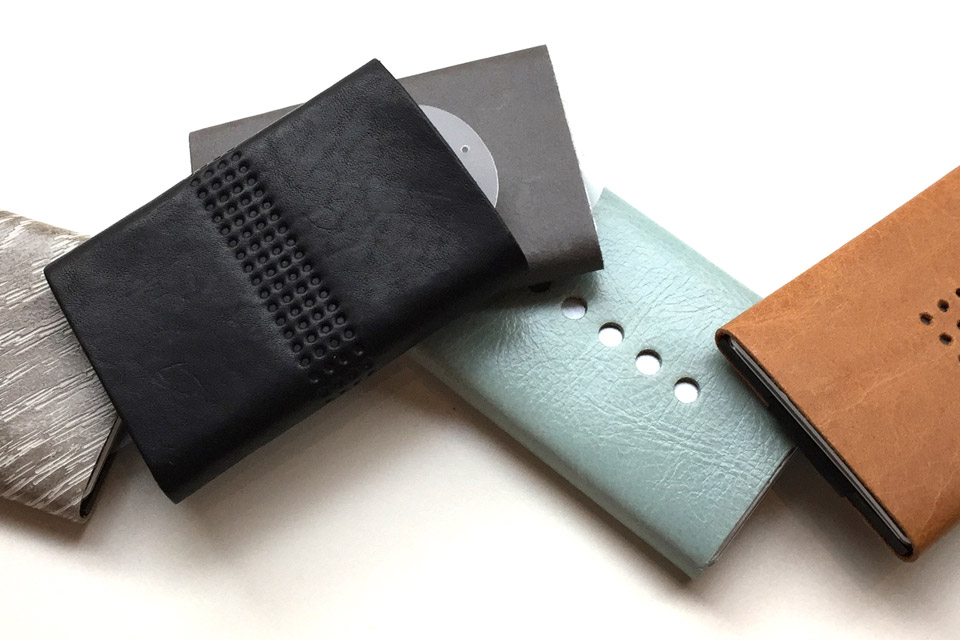 Zeroz: The origins of Zeroz started with a real-world challenge: Longtime designer and avid cyclist Paul Westrick wanted to replace his bulky wallet with something compact and stylish to take on the road with him. That need led him to design an incredibly thin wallet for both men and women and to open a workshop and retail store in downtown Columbus in 2011. "The bottom line is, nobody wants to sit on a fat wallet," Westrick says. "There just hasn't been this innovative and simple solution before." Westrick offers his minimalist wallet in three sizes, but colors range from classic brown and black to limited-edition creations in green, silver and blue. "All the designing, all the stamping of designs — 93 percent of the work is done on the premises," Westrick says. 17 E. Gay St., Columbus 43215, zeroz.com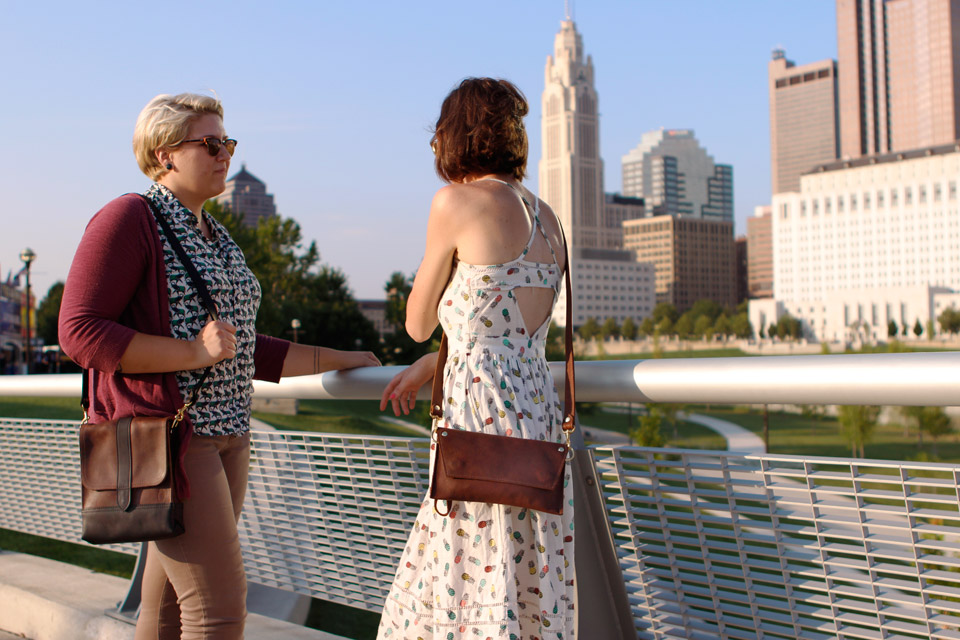 Open Hand Leather Goods: Peter Brown's mother taught him how to use a sewing machine so he could modify his clothing as a teenager. Three years ago, he branched out from sewing canvas products for area businesses into leather crafting, making handmade goods such as wallets, handbags and classic Dopp kits — one piece at a time. "I try to keep my designs really simple, clean and classic," Brown says. "I just started doing bags on my own, knowing it could be a career I could do for a while." Brown adds that the first leather bag he made was a tote for his mom, designed in a classic mailbag style. Since then, he has refined his approach by focusing on timeless designs, but he still sells a two-tone tote, offered in brown and black leather. 2036 Leonard Ave., Columbus 43219, 614/736-0523, openhandleather.com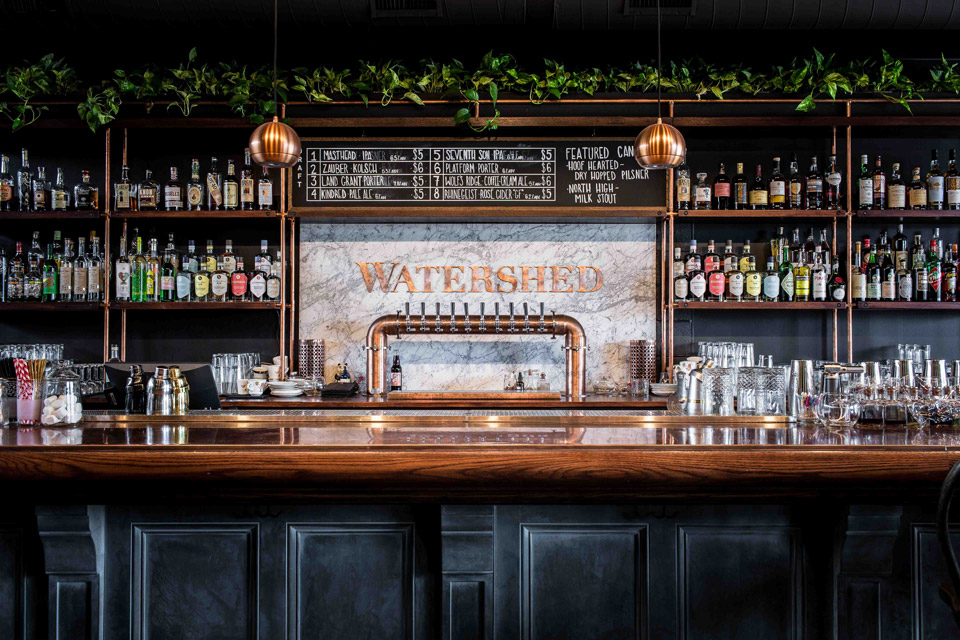 Watershed Kitchen & Bar: Greg Lehman and Dave Rigo began crafting quality spirits seven years ago with the opening of Watershed Distillery. In January, they expanded the operation by opening Watershed Kitchen & Bar at their production facility. Rigo says he and Lehman initially planned to serve brewpub staples such as pretzels and wings, but soon realized a casual menu wasn't the right approach. "With cocktails, people really want to sit down and have a nice dinner," Rigo says. The menu, which is updated frequently, features fine dining fare such as duck confit, as well as homestyle classics like buttermilk fried chicken. The cocktails featuring Watershed spirits span 10 house creations, 10 classics and two charity cocktails. An early favorite has been the Whiskey Lullaby, featuring the distillery's bourbon and nocino, a liqueur made with black walnuts. "In our first six weeks we sold over 1,000 of those cocktails," Rigo says. 1145 Chesapeake Ave., Columbus 43212, 614/357-1936, watersheddistillery.com

Verify hours and locations before traveling. For more information about locally crafted products in Columbus, visit madeincbustrail.com.