Travel
| Cities
Holiday Lights and Shopping in Columbus
A visit this time of year offers a feast of lights and shopping options that'll cover everyone on your list.
Nov./Dec. 2020
BY Krista DeFini | Photo by Laura Watilo Blake
Nov./Dec. 2020
BY Krista DeFini | Photo by Laura Watilo Blake
Franklin Park Conservatory and Botanical Gardens

Approximately 425,000 individual lights illuminate Franklin Park Conservatory and Botanical Gardens' 13 acres during this year's Conservatory Aglow. Visitors are greeted by a tunnel of light in a rainbow of hues. Other outdoor displays include an illuminated installation based on candy (complete with a life-size gingerbread house) as well as "Starry Night," a display of white lights in the outdoor Bonsai Courtyard that brings the beauty of the sky overhead a little closer to Earth. Dancers, musicians, singers and stilt walkers will provide entertainment and add to the fun as visitors stroll the grounds.

Inside, displays of works by famous glass artist Dale Chihuly — all owned by Franklin Park Conservatory and Botanical Gardens — provide a beautiful contrast to the displays in the gardens outside.
"If you want an intimate and more adult feel, you'll go inside to Chihuly's exhibit," says Karin Noecker, director of horticulture and exhibitions for Franklin Park Conservatory & Botanical Gardens. "If you are looking for something more whimsical, the outdoor displays are for you." Conservatory Aglow runs Nov. 14–Jan. 10 (closed on Thanksgiving, Christmas Eve and Christmas Day). Visit website for hours. Masks are required inside and outdoors except for children under 6. 1777 E. Broad St., Columbus 43203, 614/715-.8000, fpconservatory.org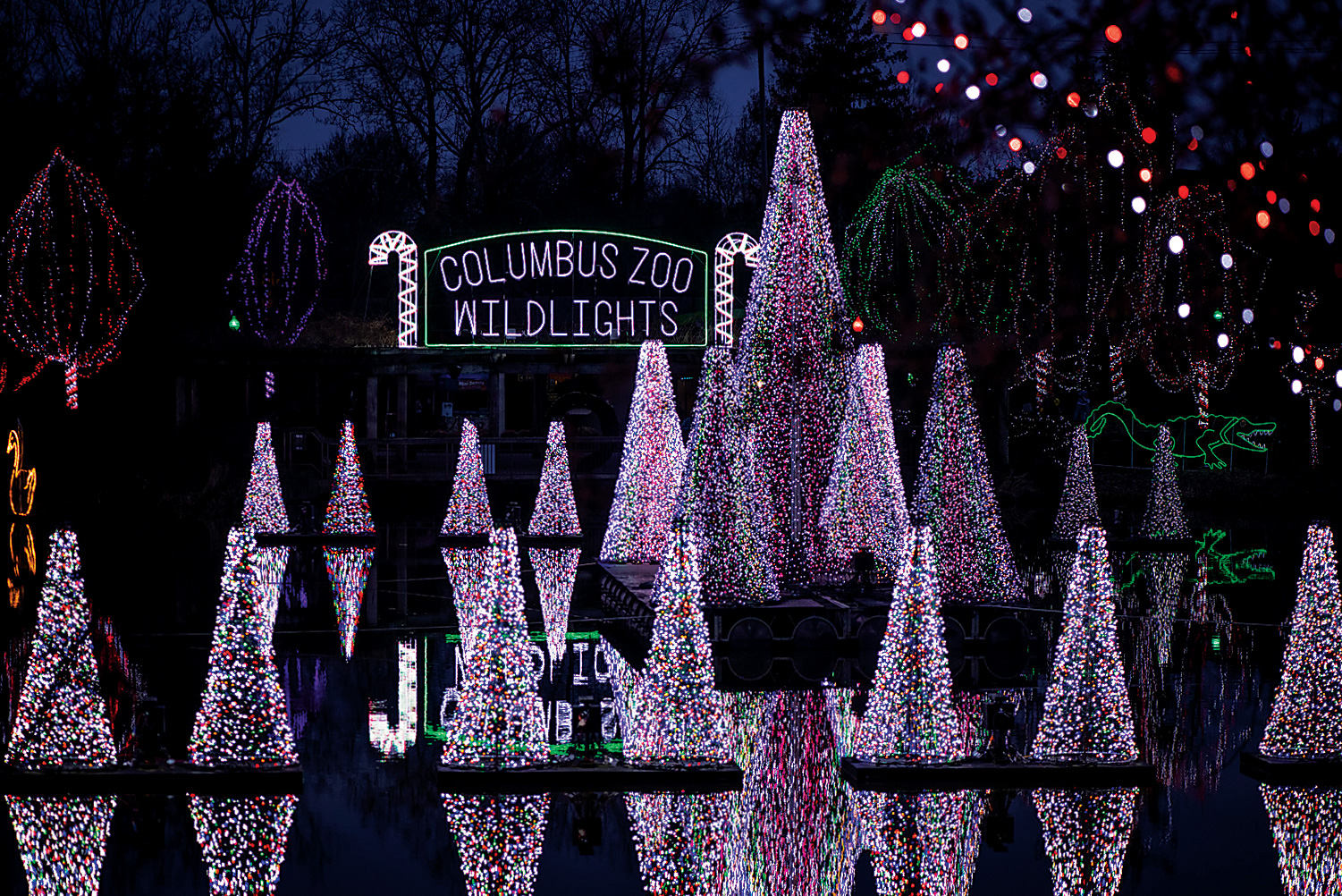 Wildlights at the Columbus Zoo & Aquarium

Every holiday season since 1988, the Columbus Zoo & Aquarium has welcomed visitors to explore its 588-acre grounds amid spectacular light displays and a slate of special offerings. Arrive just before dark to check out the animals, including the sea lions and seals that reside in 2020's new Adventure Cove attraction.

"You come early to see [the animals], and then when it just starts getting dark, you can see the lights," says Tom Stalf, president and CEO of the Columbus Zoo & Aquarium. "It's a great combination."

More than 2.5 million lights are displayed throughout the zoo grounds. Special attractions include a ride on the Polar Express ($2 per ride per person), during which you can check out the animals and displays while accompanied by Rudolph and friends. There's also the animated light show at Conservation Lake that moves in sync to a holiday soundtrack.

Even with this year's limits on crowd sizes, both zoo members and nonmembers are welcome to attend Wildlights, but tickets are timed and should be purchased in advance. You can also buy a timed ticket for the little ones in your life to get a photo with Santa and share what they'd like for Christmas. Wildlights runs Nov. 20–Jan. 3 (closed Thanksgiving, Christmas Eve and Christmas Day). Visit website for hours. 4850 Powell Rd., Powell 43065, 614/645-3400, columbuszoo.org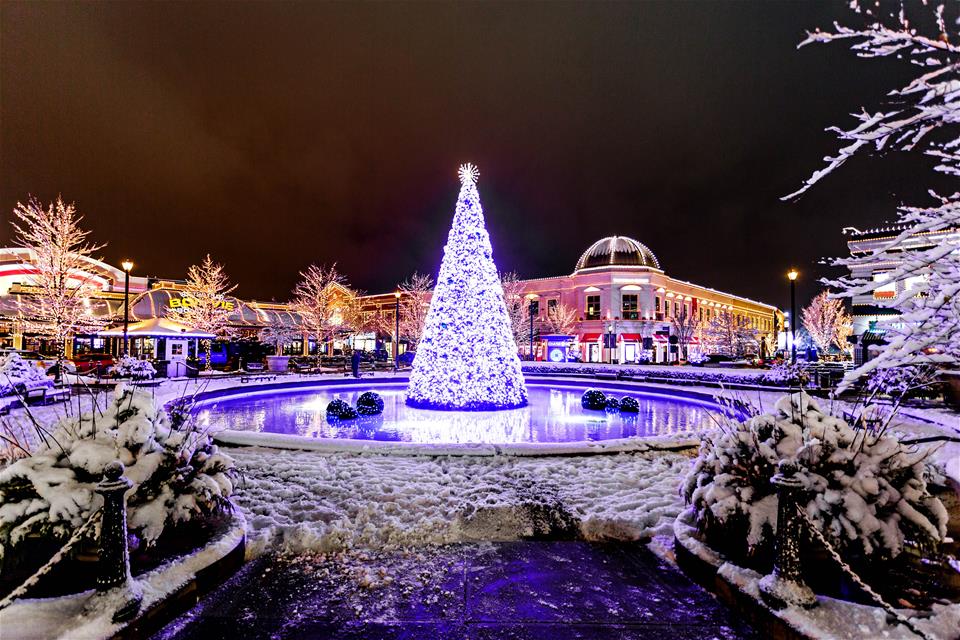 Easton Town Center and Polaris Fashion Place

A visit to Easton Town Center's 90 acres of shopping this time of year is sure to boost your mood thanks to strolling performers, buskers and a 50-foot holiday tree decorated with nearly 30,000 LED lights.

Although the annual holiday lighting ceremony and arrival of Santa has unfortunately been canceled for 2020, Easton Town Center promises a merry and bright spot for holiday travelers. The festive atmosphere will begin Nov. 20 and last through Jan. 3.

"We're excited about some new tenants opening and to have a nice holiday atmosphere in the expansion," says Jennifer Peterson, chief executive of Easton Town Center, referring to a $500 million expansion that added 140,000 square feet of new retail and restaurant space as well as office space and apartments. Additions include the eateries LemonShark Poké Makai Grill, True Food Kitchen, Dragon Donuts and Pins Mechanical Company, bringing Easton's number of stores, restaurants and entertainment spots to nearly 300.

Polaris Fashion Place, located right off Interstate 71, offers nearly 200 retailers, eateries and entertainment establishments across its two-level mall and surrounding area. Inside the mall, you'll find the luxury departments stores Saks Fifth Avenue and Von Maur as well as outdoors favorites such as Field & Stream and Dick's Sporting Goods.

Other retailers include favorite clothing brands (Brooks Brothers, Express, Lululemon) health-and-beauty spots (Aveda, Bath & Body Works) and specialty retailers (Disney Store, Williams-Sonoma). BRIO Tuscan Grille, The Cheesecake Factory and BJ's Brewhouse are among the casual dining options; 160 Easton Town Center, Columbus 43219, 614/337-2200, eastontowncenter.com; Polaris Fashion Place, 1500 Polaris Pkwy., Columbus 43240, 614/846-1500, polarisfashionplace.com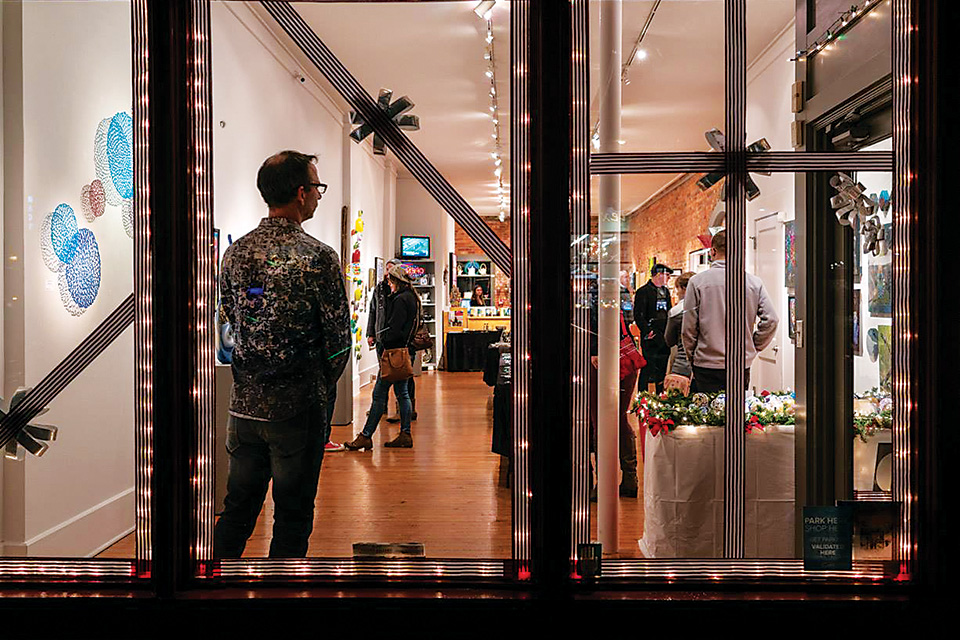 Short North Arts District

Our capital city's Short North Arts District is synonymous with vibrancy and creativity. Home to galleries, hip boutiques, incredible murals and the Wexner Center for the Arts, this neighborhood that's home to more than 200 retail spots is a must-visit destination when traveling through downtown Columbus.

"It's such a diverse and connected community of business owners," says Betsy Pandora executive director of the Short North Alliance. "Everybody does something so unique and creative, and I think that's what sets us apart."

Visit Ohio-centric clothing retailer Homage to choose from a diverse line of apparel and stop by Global Gifts, a nonprofit, fair-trade store that stocks home decor, clothing and accessories from a variety of countries. Most retailers in the Short North Arts District are open to the public during regular business hours, although some are only open by appointment, such as Rowe and Luxe Redux Bridal.

Galleries in the district include Brandt-Roberts Gallery, Lindsey Gallery and Sherrie Gallerie. The Wexner Center for the Art's exhibitions on display this season are "Tomashi Jackson: Love Rollercoaster" and "Steve McQueen: Remember Me." For more information, visit shortnorth.org.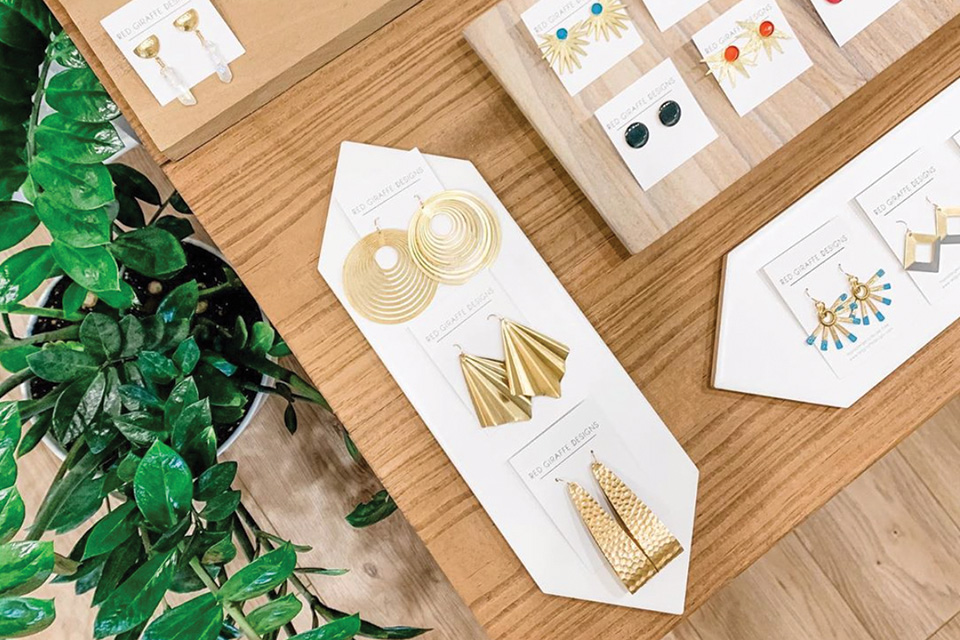 Made in Cbus Trail
Launched in 2017, the Made in Cbus Trail features more than two-dozen maker-focused shops, ranging from Igloo Letterpress to Red Giraffe Designs jewelry studio to Tiki Botanicals. There are also three locations of The Candle Lab, where you can craft your own scented soap or candle, as well as popular spirits purveyors Watershed Distillery, Middle West Spirits and High Bank Distillery. To learn about the other locations along the trail and to map out your visit, go to madeincbustrail.com.