Travel
| Cities
Harlem Renaissance in Columbus
Our capital city celebrates the Harlem Renaissance with a variety of exhibits and performances tied to and influenced by this pivotal American era.
October 2018
BY Jamie Rhein | Photo by Ingrid Silva
October 2018
BY Jamie Rhein | Photo by Ingrid Silva
The Harlem Renaissance, which started in 1918, was a cultural rebirth and resistance movement that led to an art explosion through the 1920s. Langston Hughes' poem, "I, Too" is the essence of that spirit. For longtime art collector Larry James, who has served on the boards for several Columbus art institutions, the Harlem Renaissance was a perfect hook to showcase the city's art scene and show how it has helped revitalize neighborhoods and downtown. "I thought it would be a fitting tribute to black American art … [to] show the diversity," says James who saw potential in connecting organizations. "What if every place went to its own sweet spot?" With the help of Jami Goldstein of the Greater Columbus Arts Council, the resulting effort is a wealth of exhibitions, performances and events paying tribute to how black artists have shaped American culture.

---

PERFORMANCES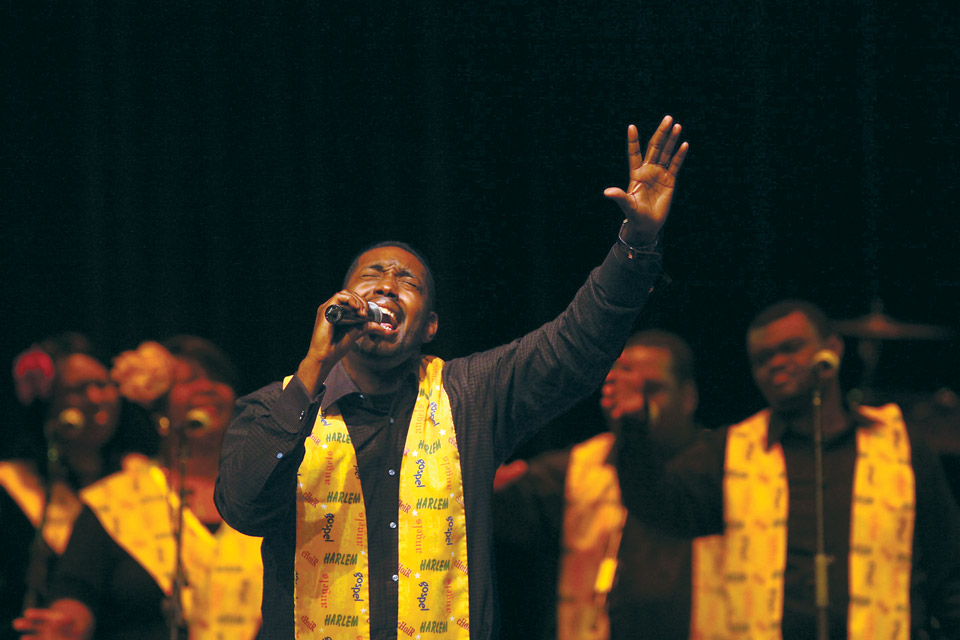 Oct. 5: Harlem Gospel Choir, Lincoln Theatre
"Bring in acts like the Harlem Gospel Choir, and you have a home run," says James of this powerhouse group, which is performing in the historic Lincoln Theatre. As chair of the theater's board, James helped to revitalize the venue that opened in 2009 after decades of nonuse. The Egyptian Revival-style building, which opened in 1928 during the Harlem Renaissance, is a fitting backdrop for the choir's music. Steeped in a heritage that dates to the 1700s when African slaves brought their music to America and blended it with Christianity, black gospel music has impacted blues, soul and rock 'n' roll. The Harlem Gospel Choir has worked with Bono, Diana Ross, Trace Adkins and more, filling auditoriums with the rich sound of modern gospel classics as performed in the black churches of Harlem. 769 E. Long St., Columbus 43203, 614/469-1045, capa.com

Nov. 16: Dance Theatre of Harlem, Palace Theatre
With its mix of 14 racially diverse dance artists, the world-renowned Harlem-based company brings new life to classical ballet. Cutting-edge contemporary works and treasured classics are part of this eclectic, demanding repertoire that showcases styles from George Balanchine to that of resident choreographer Robert Garland. Through the language of ballet, the stage becomes a celebration of African-American culture. 34 W. Broad St., Columbus 43215, 614/469-1045, capa.com

Jan. 18, 2019: Songs & Sounds of the Harlem Renaissance, Lincoln Theatre
This reboot of Jazz Arts Group's "Ladies Sing the Blues: Songs & Sounds of the Harlem Renaissance" adds male vocalists and instrumentalists into an expanded musical performance. From big band tunes evoking the talents of bandleaders Duke Ellington and Fletcher Henderson to the genius of singer-songwriters Louis Armstrong, Cab Calloway, Billie Holiday, Bessie Smith and Fats Waller, the Harlem Renaissance comes alive. 769 E. Long St., Columbus 43203, 614/469-1045, capa.com

---

EXHIBITIONS

Oct. 13: Fifth Annual Black Heritage Through Visual Rhythms Juried Art Show, Ohio History Center
Commemorating the 30th anniversary of the National Afro-American Museum and Cultural Center in Wilberforce, this mixed-media exhibition highlights themes of social justice, identity and environment. Curator Rosa Rojas wanted the works to reflect "the vision and perspectives related to the African diaspora and African-American culture and history." The scope touches on societal currents of patriotism of African-American athletes and historic events, such as the 1968 Memphis sanitation strike and the enduring "I Am a Man" signs the workers carried. "It's a patchwork of American culture that celebrates how we connect with each other," says Jerolyn Barbee of the 34 artists whose works are featured. This is the first year the annual exhibition is in Columbus, which Barbee, the assistant director of the National Afro-American Museum and Cultural Center, hopes will give the show more exposure and help it grow. 800 E. 17th Ave., Columbus 43211, 800/752-2603, ohiohistory.org/naamcc

Oct. 11–Nov. 16: How Beautiful I Am: New Impressions of the Harlem Renaissance, Columbus Metropolitan Library Carnegie Gallery
Curated by Columbus-based artist April Sunami, whose mixed-media paintings represent themes such as ancestral ties and mythology of the African diaspora, this exhibition showcases a diversity of works created by Columbus-based artists. Artists featured drew inspiration from musicians, writers, visual artists and activists of the Harlem Renaissance as a way to bridge the past and modern day. 96 S. Grant Ave., Columbus 43215, 614/645-2275, columbuslibrary.org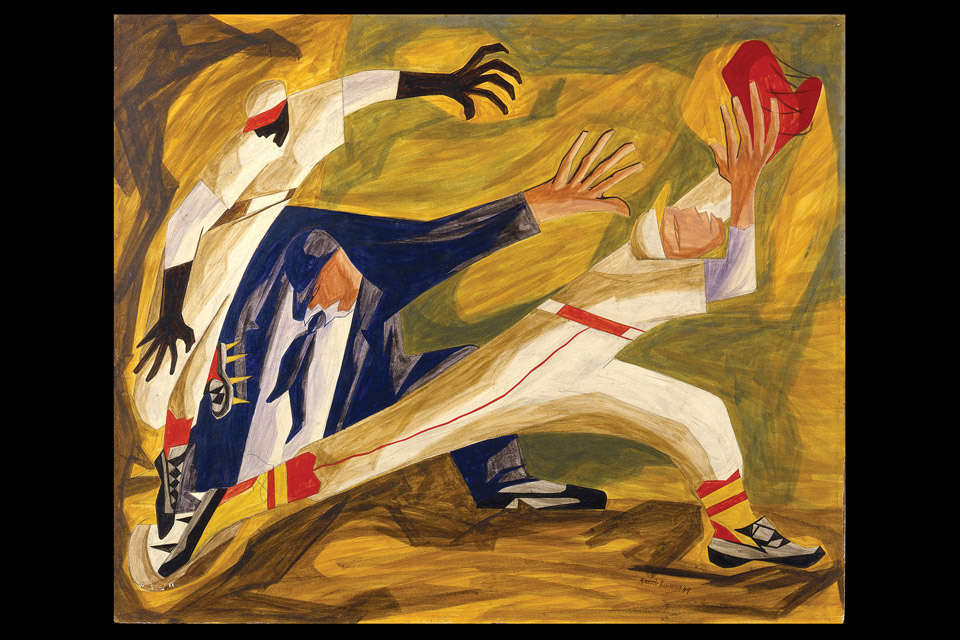 Oct. 19–Jan. 20, 2019: "I, Too, Sing America: The Harlem Renaissance at 100," Columbus Museum of Art
This exhibition curated by Columbus native and award-winning writer Wil Haygood is a collection of visual inspiration that showcases work produced in Harlem and other places inspired by it. Paintings by Elizabeth Catlett, Aaron Douglas, Jacob Lawrence, rarely seen photographs by James Van Der Zee, and books, music, films, and posters from the period illustrate the richness and depth of the black experience in America. 480 E. Broad St., Columbus 43215, 614/221-6801, columbusmuseum.org

---

SPOKEN WORD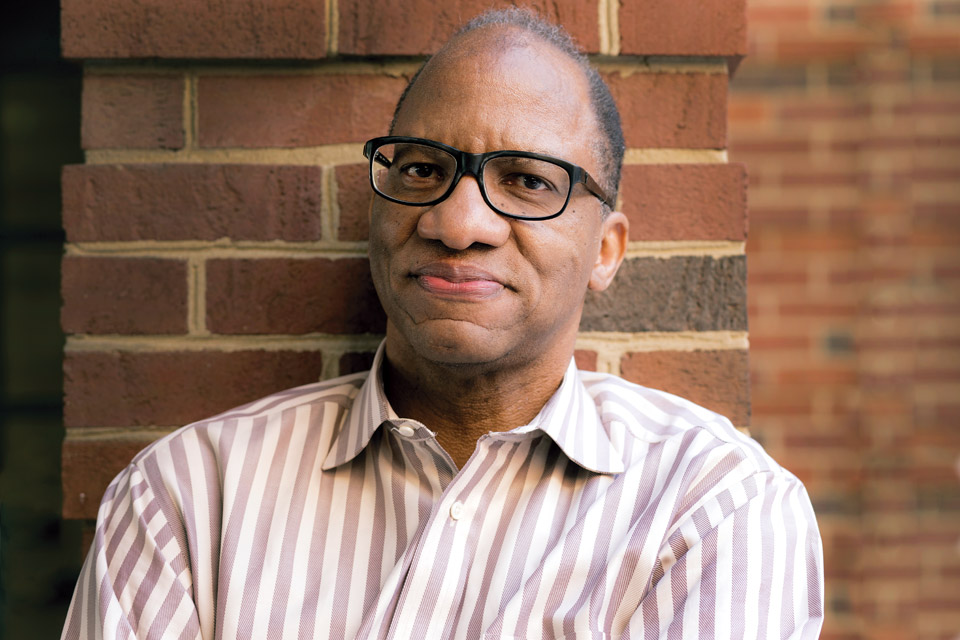 Oct. 8: Tigerland: Columbus at the Intersection of Sports and Race with special guest Wil Haygood, Mershon Center, The Ohio State University
Wil Haygood's latest book, Tigerland 1968–1969: A City Divided, A Nation Torn Apart, and a Magical Season of Healing, is the centerpiece of a discussion about race relations and athletics. Tigerland tells the story of the 1968–69 basketball and baseball seasons of Columbus' East High School, when this segregated school won state championships in both sports. "Wil's writing and his national presence is another exclamation point," says James, who sees Haygood's work as a chronicle of the impact of the Harlem Renaissance.

Haygood, whose books cover social history, from The Butler: A Witness to History to Showdown: Thurgood Marshall and the Supreme Court Nomination That Changed America, is joined by moderator Chris Bournea, director of Lady Wrestler: The Amazing, Untold Story of African-American Women in the Ring and other guests including Alice Flowers, East High School's 1968-69 homecoming queen, and Jack Gibbs, Jr., son of the school's first black principal. 1871 N. High St., Columbus 43210, 614/292-3535, wexarts.org

Oct. 15: Acting Black: Demystifying Racism, Wexner Center for the Arts
In a solo performance described as "part spoken word, part stand-up comedy and part TED Talk," Carlyle Brown explores the roots of racism, from one specific person on one specific night in Louisville in 1828 to present-day racial conflicts, including the black stereotype in the entertainment industry. Brown is the artistic director of the Minneapolis-based Carlyle Brown & Company. 1871 N. High St., Columbus 43210, 614/292-3535, wexarts.org

Nov. 4: Harlem Renaissance Poetry and Prose Reading, Canzani Center, Columbus College of Art & Design
Celebrate the power of words as the Harlem Renaissance meets nationally acclaimed local writers during an afternoon of poetry and prose. Vernell Bristow, co-founder of Writer's Block Poetry, and slam poet competitor Marcus Jackson, whose poems have appeared in The New Yorker and Harvard Review, as well as Midwestern essayist Negesti Kaudo will read their works and those of Harlem Renaissance writers including Langston Hughes. 60 Cleveland Ave., Columbus 43215, 614/224-9101, ccad.edu/calendar

Call or visit the individual websites for ticket information and availability for each of these events. A full list of Harlem Renaissance at 100 events happening in Columbus throughout this year and the beginning of next can be found at cbusharlem100.org.