Travel
| Cities
Columbus: 4 Summer Picks
From dining and shopping to animal adventures and incredible art, our capital city is a summer favorite.
July/August 2020
BY Rachel Cagle | Photo courtesy of Experience Columbus
July/August 2020
BY Rachel Cagle | Photo courtesy of Experience Columbus
Art for All
For more than four decades, public art has been a central focus in Columbus' Short North Arts District. More than 40 works, ranging from murals to sculpture, have made the area a mecca for art lovers.

"Community-driven [input] is taken into account each year to select projects and artists," says Betsy Pandora, executive director of the Short North Alliance, a nonprofit organization dedicated to keeping the district a thriving, creative and inclusive arts community. "They include projects that are curated in collaboration with Short North galleries and ones planned in tandem with community groups."

This summer, two murals are making their debut in the district. The first, the seventh installment in the district's "One World" series, represents the diversity of global artists and their experiences. The second, "Wall Alley Portal," created by local muralists Ashley Pierce and Josh Cummings, features a variety of scenes and lighting installations inspired by a portal doorway in the area's historic Garden Theater.

The new works will join existing murals including "The Journey," depicting a Somali woman surrounded by mythological figures and hummingbirds painted on 11 stories of The Graduate Columbus hotel, as well as the oldest murals in the district, "Short North Gothic" and "Mona Lisa," which have been neighborhood landmarks for more than 30 years.

"Public art continues to foster engagement of our creative community while honoring the legacy of the arts that have shaped the community's development," Pandora says. shortnorth.org


Underwater Escapades

The Columbus Zoo and Aquarium is eager to welcome guests to its new habitat this summer to meet the 10 sea lions and four seals who will be living there. Located near the zoo's entrance and modeled after the terrain in the Pacific Northwest with rocks, waves and a lighthouse, Adventure Cove features three pools holding a total of 375,000 gallons of water and places where the pinnipeds can play, sleep, enjoy the sun and dive. A 60-foot underwater tunnel allows visitors to get a glimpse of the sea lions and seals going about their day. In the presentation area, caretakers will share information on the animals' activities. It's the first time the zoo is home to harbor seals. The California sea lions have returned after a 40-year absence.
"We think the experience in the underwater tunnel will be unforgettable when a 650-pound sea lion swims by," says Karen Schenk, the Columbus Zoo and Aquarium's director of project and site design. "We provide guests with the opportunity to meet the sea lions and seals and learn how actions taken in central Ohio have a positive impact on these animals' ocean homes."
Adventure Cove is also the home of Jack Hanna's Animal Encounters Village, where visitors can enjoy one-on-one experiences with more than 50 species of animals, including penguins, foxes and toucans, and participate in programs focusing on conservation issues and ways all of us can help animals worldwide.
"Protecting wildlife and wild places is something very important to us," says Schenk. 4850 Powell Rd., Columbus 43065, 614/645-3000, columbuszoo.org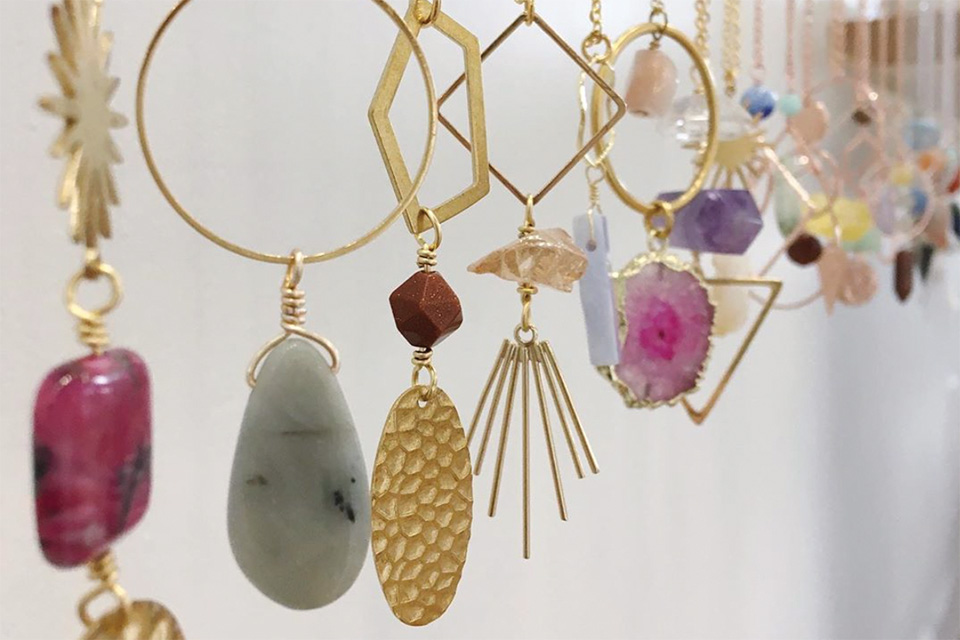 Treasure Trove

No matter what you're in the market for, you'll find it in Columbus' diverse array of shopping emporiums. From dazzling Turkish jewelry, lamps and ceramics offered by Karavan in the Short North Arts District to whimsical children's toys at Cub Shrub in Grandview to the labyrinth of books in German Village's The Book Loft to Wild Cat Gift and Party's assortment of humorous gifts and other items in Clintonville, everyone will find their niche.

The easy accessibility of shopping in Columbus neighborhoods appeals to Dan Brewster, who opened his independently owned Prologue Bookshop in the Short North Arts District in 2018.

"A lot of really good independent bookstores around the country tend to be in areas filled with other independent shops," Brewster explains. "Over 90 percent of the businesses in the Short North alone are locally owned. That's the right kind of community for us."
Jewelry designer Kate Stevens opened her Red Giraffe Designs in the Short North Arts District in 2015. (The moniker comes from her love of the color red and giraffes.) Five years later, she's expanded her locations to Grandview, German Village and Easton Town Center.
After graduating from Ohio University with a bachelor's degree in retail merchandising in 2008, Stevens returned to her hometown of Pickerington and launched her business.
"People who live here know how great the city is," Stevens says. "But people who come here on business or are on vacation tell me they didn't expect Columbus to be as cool as it is. There's really something for everyone." experiencecolumbus.com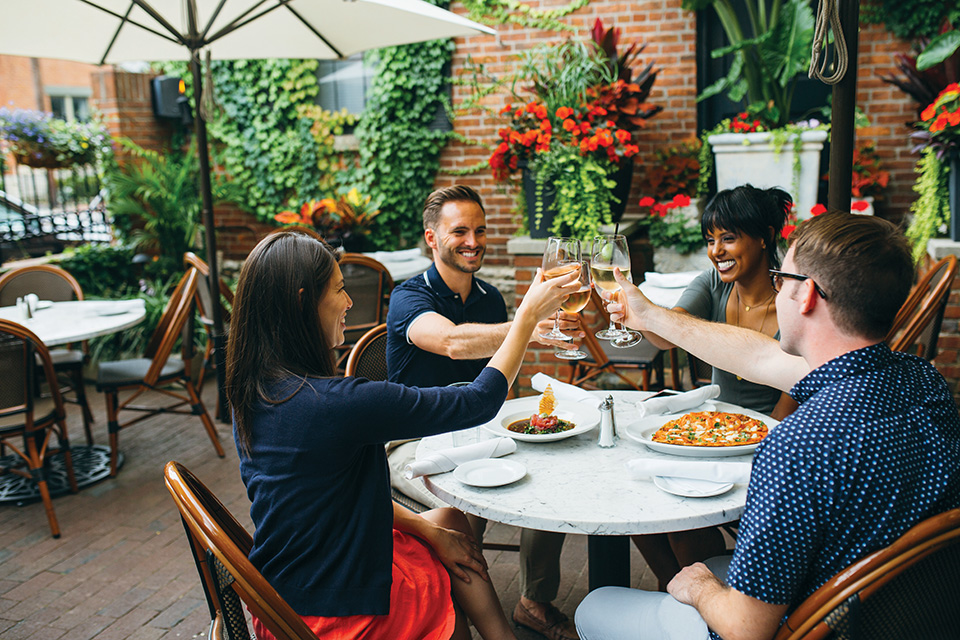 Dine Out

Sultry summer days and nights shouldn't be wasted eating indoors. Especially not when the Columbus dining scene has so many patio options, ranging from the lush gardens at Barcelona Restaurant & Bar in German Village with its menu of authentic Spanish cuisine to R Bar, a sports bar in the Arena District offering views of Huntington Park where the Columbus Clippers play baseball and Nationwide Arena where the Columbus Blue Jackets play hockey.

Grab a shady spot on the Grandview Cafe patio in Grandview and enjoy brunch featuring a mimosa, bloody mary or lunch and dinner entrees including the roast chicken and fish and chips the former speakeasy is known for.

Shoppers at Easton Town Center can enjoy a hand-cut steak on Smith & Wollensky's fully enclosed patio that's open rain or shine and exudes a sidewalk cafe vibe. Northstar Cafe, with locations at Easton, the Short North Arts District and Beechwold, is known for its health-conscious, locally sourced menu items. The restaurant's patio at Easton offers views of the center's main boulevard.

"When you're dining on a patio, it almost feels like you're in a different city or at a resort," says Grant Cassidy, director of catering and events at Lindey's in German Village, an American bistro known for its pasta, steaks and seafood and a patio with living walls, canopies and fountains. "People are looking for something a little different. [The outdoor ambiance] is a relaxing escape from everyday life." experiencecolumbus.com