Travel
| Cities
Classic Canton
Want to get a feel for this Stark County city's storied past? Check out these four spots.
August 2015 Issue
BY Vince Guerrieri | Photo courtesy of Pro Football Hall of Fame
August 2015 Issue
BY Vince Guerrieri | Photo courtesy of Pro Football Hall of Fame
From the arrival of a young lawyer named William McKinley in 1867 to the signing of a deal at a Hupmobile dealership for a professional football league in 1920, many landmark events have taken place in Canton during the course of its 210-year history.
And, of course, with landmark events come landmarks. For more than 50 years, football fans have been visiting the Pro Football Hall of Fame in the city where the NFL was born. The earthly remains of William and Ida McKinley have resided in a monument atop a hill on the edge of downtown for more than a century. The Canton Palace Theatre and the Canton Museum of Art have long anchored the city's flourishing arts district.
"We have a community that supports us," says Kim Kenney, curator of the McKinley Presidential Library and Museum. "[It is a] community that's rallied around culture and the arts. You saw it in the 1930s, and you still see it today."
***

Gridiron Greats

The Pro Football Hall of Fame celebrated its 50th anniversary with a two-year, $27 million renovation and addition. Completed in 2013, some of the improvements — including a climate-control system that safely preserves artifacts — are invisible to visitors. Fan favorites, such as the iconic statue of Jim Thorpe, remain, as does the gallery showcasing the game's greatest players. But new features, including video and interactive displays, offer in-depth looks at the sport. A hologram theater, scheduled to open next year, will project three-dimensional images of players in action.
"The Hall of Fame is an entertainment complex as much as a sports history museum," says chief communications officer and executive vice president Joe Horrigan. "I can't imagine anyone walking away saying they were bored."
Following this year's enshrinement weekend, Aug. 6 through 9, which includes the Hall of Fame Game between the Pittsburgh Steelers and Minnesota Vikings, construction will start on the first phase of a four-year, $476 million project: Fawcett Stadium will be rebuilt as Tom Benson Hall of Fame Stadium, named for the New Orleans Saints owner who donated $11 million to the museum. A new Hall of Fame Village, featuring retail space, a hotel and residences for retired players, will also be constructed.
Plans are also in the works for the 2020 centennial celebration of the founding of the organization that ultimately became the National Football League.
"As the league grew in popularity, we did, too," says Horrigan, explaining that the Hall of Fame's growth has paralleled the rise of the NFL from the 1960s to the present. "A big catalyst for both the league and museum has been television. We're fortunate enough to have nationally televised events like the induction ceremony and the Hall of Fame Game."
2121 George Halas Dr. NW, Canton 44078, 330/456-8207, profootballhof.com

***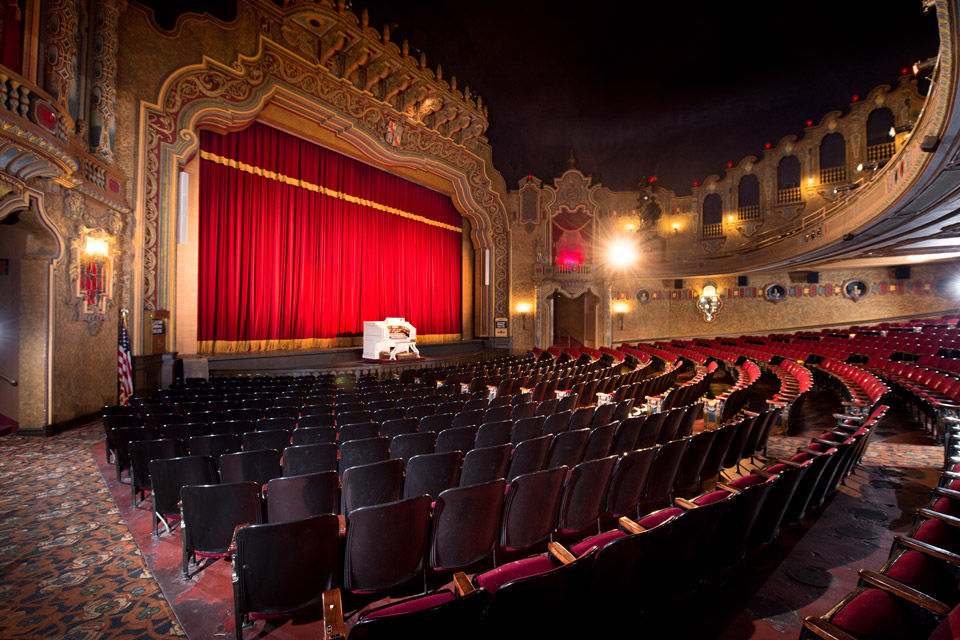 Stage and Screen

When the Canton Palace Theatre opened on Nov. 22, 1926, it was billed as the "most expensive theater in the country." Designed by architect John Eberson — who also created the Norwalk Theatre, Marion's Palace Theatre and the Akron Civic Theatre — it is patterned after the opulence of a Spanish courtyard. Today, many original touches remain, including wall decorations resembling a castle and a domed ceiling filled with twinkling lights that simulate stars. "They just don't make them like this anymore," says theater director Georgia Paxos, as she admires the ornate carvings.
Paxos admits that time was not kind to America's downtown theaters, and the "Million Dollar Palace" was no exception. The theater went dark in 1976 and was two weeks away from being demolished before a partnership between the Canton Jaycees and concerned citizens led to its restoration and reopening in 1980.
Over the years, the Palace has become a fixture in the community, hosting the Canton Pops and upcoming concerts by Amy Grant and Dwight Yoakam. The theater is also home to the Canton Ballet, and movies are screened on weekends. Tours are given by appointment.
Since reopening, Paxos estimates that more than $6 million has been raised for technological improvements, including conversion from film to digital projection. On Oct. 31, most of the 1,500 seats will be filled as movie buffs congregate for the annual screening of "The Rocky Horror Picture Show," complete with prop bags for first-time viewers.
"There are people who come every year and know every word," Paxos says. "Luckily, our cleaning company is a good sport about it."
605 Market Ave. N., Canton 44702, 330/454-8172, cantonpalacetheatre.org

***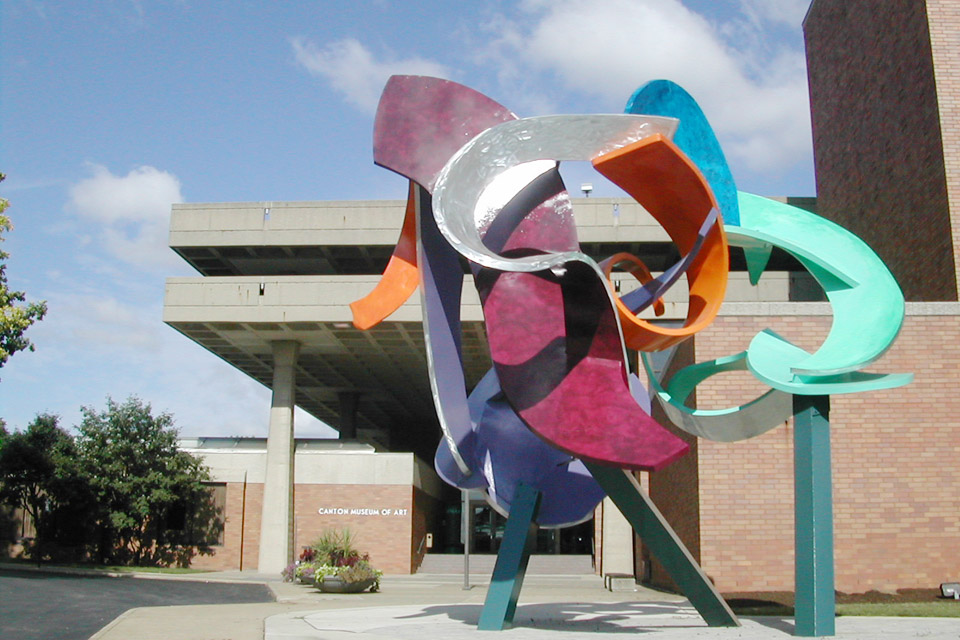 American Ingenuity

From its humble beginnings as a display of artwork in the public library 75 years ago, the Canton Museum of Art has become the cornerstone of the city's cultural arts scene.
Since opening its doors in 1971, the museum has amassed a $25 million permanent collection of 1,300 American artworks from the early 1800s to present day, including paintings, works on paper, sculptures and contemporary ceramics. Luminaries such as painters Andrew Wyeth, Winslow Homer and Malvern native Clyde Singer are showcased in the museum's 10,000 square feet of gallery space.
"What we do is bring American artists and artwork to the forefront and try to make it accessible," says Max Barton, the museum's director. "We want to make it fun, exciting and educational. If you can walk away with that, then we've done our job."
From Aug. 27 through Oct. 25, the museum will present "Beyond Craft," spotlighting significant artists and the aesthetics of studio craft from the mid-1960s and beyond. On loan from Houston's Museum of Fine Arts, the exhibition includes ceramics, fiber art, furniture, glass, jewelry and works on paper.
"That's a big coup for us to get it," Barton says. "It's only made three stops throughout the country." Since the museum's extensive collection includes ceramics — a nod to Ohio's history as a ceramics producer — Barton adds that the Canton stop is a good fit.
In December, the museum will spotlight American contemporary realist painter Joseph Raffael, who creates watercolors on a monumental scale.
But hosting exhibitions is not the only artistry the institution is known for. The museum's community outreach program includes art classes in drawing, painting and ceramics for all ages and skill levels.
"We want to connect art with your life," Barton explains. "We want you to take a piece of art home with you."
1001 Market Ave. N, Canton 44702, 330/453-7666, cantonart.org
***
Presidential Past

As America's 25th president, William McKinley led the nation to victory in the Spanish-American War, raised protective tariffs to promote industry and maintained the nation on the gold standard.
But even when he occupied the White House, McKinley considered Canton to be home. The statesman resided there with his wife, Canton native Ida Saxton McKinley, and practiced law from his office on the city's public square.
McKinley's second term as president was cut short by an assassin's bullet while he was visiting the 1901 Pan-American Exhibition in Buffalo, New York. The outpouring of grief that ensued was channeled into the construction of a monument in his adopted hometown. In 1907, the slain leader's successor, President Theodore Roosevelt, spoke at the dedication of the McKinley Monument, which is the final resting place of the former president and first lady. Each year, more than 200,000 people come to admire the pink-granite neoclassical structure and climb the 108 steps leading to the entrance.
The William McKinley Presidential Library & Museum adjacent to the memorial features animatronic figures of the president and his wife recounting anecdotes about their lives. Artifacts include McKinley campaign buttons and the president's walking stick. The most recent acquisition was a diamond tiara belonging to Ida McKinley, purchased for $43,000 from Gold & Silver Pawn, the store featured on "Pawn Stars."
"Universally, [William McKinley] was regarded as a nice guy," says curator Kim Kenney. "There were no bad things said about him. There were no scandals. You don't see people like that too often."
800 McKinley Monument Dr. NW, Canton 44708, 330/455-7043, mckinleymuseum.org