Travel
| Cities
4 Columbus Food Experiences You'll Love
Get a flavor of our capital city's food and drink scene with the help of these destinations and tours that offer a sampling of what's cooking.
March/April 2022
BY Nicholas Dekker | Photo by Chris Casella
March/April 2022
BY Nicholas Dekker | Photo by Chris Casella
Budd Dairy Food Hall

In 2021, Cameron Mitchell Restaurants brought to life the long-dormant Budd Dairy building, a beautiful structure that's a centerpiece of Columbus' growing Italian Village neighborhood. Almost right away, the Budd Dairy Food Hall was named one of the "10 Best New Food Halls in the Country" by Fodor's Travel. Spanning two levels and a rooftop bar, the hall features cuisine by 10 chefs on the first floor and offers centralized seating areas.

"We have something for everyone," says Jeremy Hughes, the food hall's general manager. "Tacos, fried chicken, lobster rolls, pizza, poke, wings, American classics …"

Highlights of the food lineup include modern Filipino street fare at Boni, Mexican cuisine from Tacos Rudos, pizza at Borgata and fried catfish and gumbo at Modern Southern Table. Two incubator spaces help local businesses test new recipes and grow their followings: Hatch features savory meals, while Sugar focuses on dessert vendors. The expansive food hall offers multiple indoor and outdoor seating areas for connecting with fellow diners.

"Our cozy Budd's lounge, spacious main hall with its giant video wall, our second floor Simon's Bar and game room, and our lively heated and enclosed rooftop patio all provide a great place to enjoy time with friends and family," Hughes adds. 1086 N. Fourth St., Columbus 43201, 614/505-2630, budddairyfoodhall.com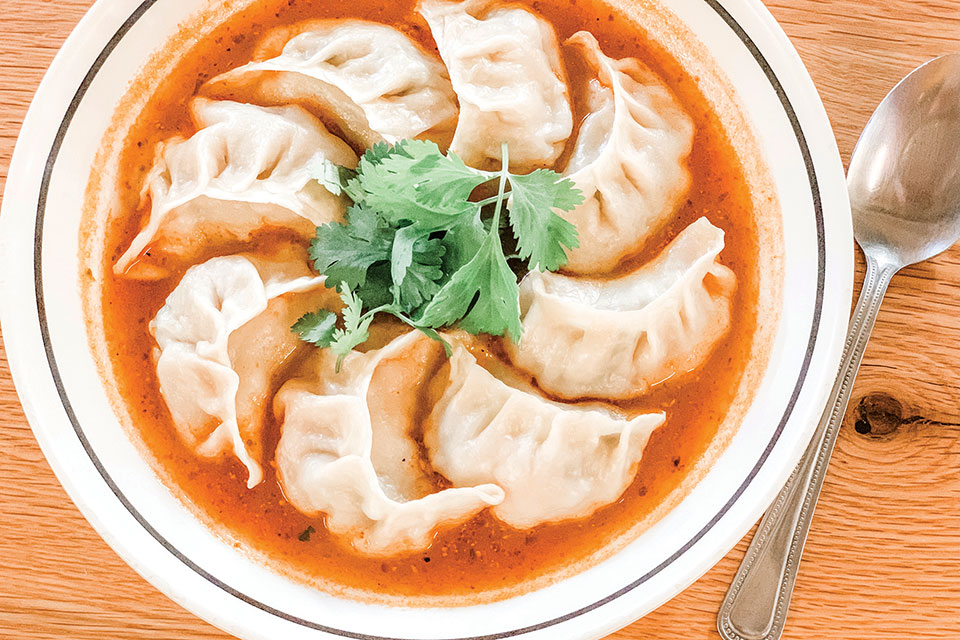 North Market

The North Market is a mainstay of Columbus' food scene, the place where residents and visitors have gone to discover the flavors of the city for nearly 150 years. Founded in 1876, North Market Downtown is a vibrant public market that houses a diverse mix of independent merchants, farmers and makers.

The original downtown location and North Market Bridge Park, which opened in the Columbus suburb of Dublin in late 2020, fulfill the organization's mission of highlighting the diversity and vibrancy of the local food scene by promoting great businesses.

"At both markets, guests can eat, drink, shop and enjoy the best of what's local, fresh and authentic," says Rick Harrison Wolfe, executive director and CEO of the market.

The downtown location is home to more than 30 vendors. Visitors can stroll the market hall to pick up coffee, snacks and hot meals (even groceries like quality meats, cheeses, produce, bread, wine and flowers) before finding a seat upstairs. Diners can take their taste buds on a world tour, whether they want ramen or pizza, Somali stew or Nepali dumplings, burgers and barbecue or vegan soul food. The market has also been the launching point for several notable businesses. (Jeni's Splendid Ice Creams first opened there in 2002.) The Bridge Park market hall in Dublin features a similar mix of local businesses, serving up eats ranging from sushi to tacos to chicken shawarma. Downtown: 59 Spruce St., Columbus 43215, 614/463-9664; Dublin: 6750 Longshore St., Dublin 43017, 614/683-8800; northmarket.org



Columbus Food Adventures

Launched in 2010, Columbus Food Adventures introduces travelers and locals alike to culinary and historical delights throughout the city. The family-run company offers roughly a dozen tours — some on foot and some by van — with both seasonal and year-round itineraries that explore everything from taco trucks to desserts to international eats.

Walking tours are loaded with history as participants get to know signature Columbus neighborhoods and suburbs like the Short North Arts District, Franklinton, Grandview, Dublin and Worthington. The German Village and Brewery District tours are loaded with stories, as guests walk the brick-lined streets of the city's best preserved historic neighborhoods. Knowledgeable guides introduce tour-takers to local restaurants, where they often get to meet the owners and learn their stories while sampling signature food and drinks.

"Many tour guests reflect on how unique an opportunity it is for them to experience so many good restaurants in such a short period of time," says Columbus Food Adventures co-owner Bethia Woolf. "Local guests often remark on how they never would have known about the restaurants on the tour. One of the most satisfying things for us as food tour operators is when we run tours and find people from previous tours sharing their new find with friends and family they have brought back with them." For more information, visit columbusfoodadventures.com.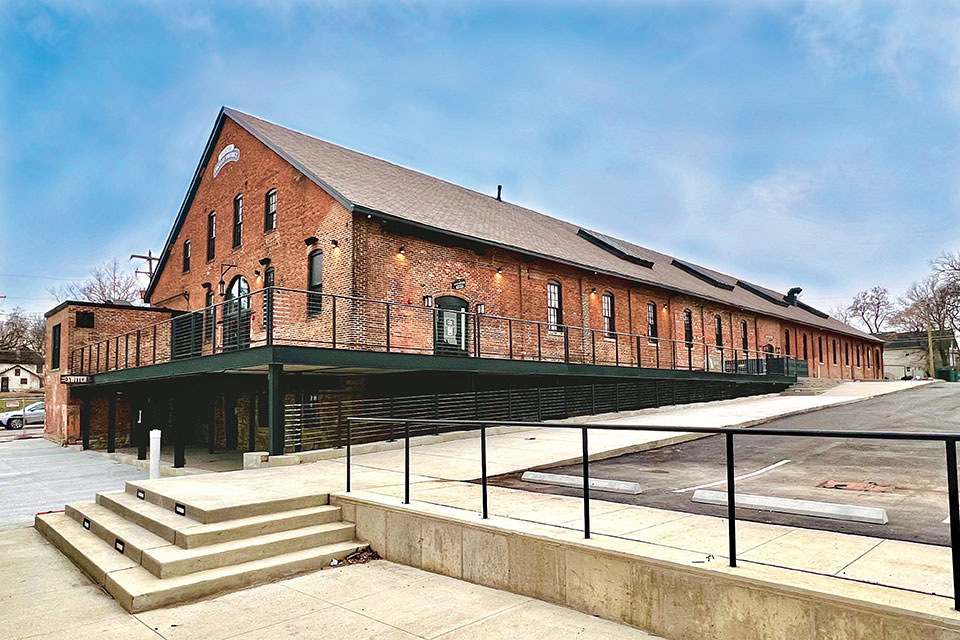 Trolley District

The Trolley District emerged out of a collection of historic structures that were once the hub of Columbus' streetcar operations. The buildings will include a full restaurant and beer garden from Columbus Brewing Co. as well as the East Market, set to open in spring 2022 with 16 local vendors. It features a variety of tastes, from Mediterranean delights at Taste of Greece and Moroccan Food to New Orleans eats at Creole 2 Geaux to breakfast at Winston's Coffee & Waffles.

The first business, which opened in December 2021, was The Railhouse bar, followed by the downstairs speakeasy Switch with its collection of unique bourbons. Visitors can order a drink and stroll the market or pick up a meal. Public seating lines the second-floor mezzanine, and a large patio wraps around the building. The East Market's operations and leasing director Aubrey Stevens says local merchant The Butcher & Grocer rounds out the market by offering a butcher shop, fishmonger, cheese counter, deli, green grocer and bottle shop.

"Our vendors are all small, local businesses," Stevens says. "A lot of them have been regulars at farmers markets around the city, and this is their first big step into a storefront." 212 Kelton Ave., Columbus 43205, eastmarketcolumbus.com