Travel
Fall Drives: Perrysburg to Defiance | Ohio Routes 65 to 110 to 424
This 51-mile trip follows the Miami River as it passes through small towns and by farm fields.
October 2016 Issue
BY Kristina Smith | Photos by Maureen MacGregor
October 2016 Issue
BY Kristina Smith | Photos by Maureen MacGregor
Fort Meigs rests on a bluff above the Maumee River and along state Route 65. Gen. William Henry Harrison — who became our nation's ninth president in 1841 — built the War of 1812 fort along the river's rapids, and today the grounds where the outpost once stood are home to a museum and a reconstructed version of the structure.
Heading south, Route 65 hugs the mighty Maumee River and charming homes line the two-lane highway. Tree branches reach out over the road, creating a colorful canopy each fall.
A little more than 17 miles into the drive, travelers enter the quaint village of Grand Rapids. The town was established along the Miami & Erie Canal during the mid-1800s when it was a cornerstone of commerce in a developing Ohio.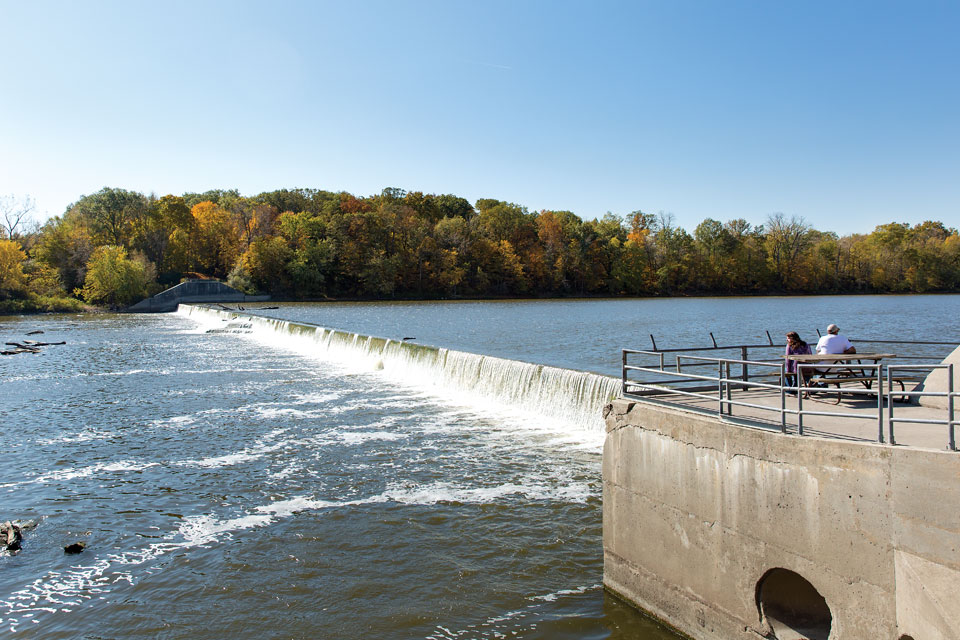 The town takes its name from the rapids on the Maumee River, and Grand Rapids' historic brick buildings are holdovers from the canal era. Today, they house restaurants and specialty shops decorated with pumpkins and mums that draw crowds each autumn. So does the neighboring Mary Jane Thurston State Park.
When Route 65 turns into state Route 110, the drive alternates between providing views of the Maumee River and the open farm fields for which northwest Ohio is known. As the quiet highway continues, the Campbell Soup Co.'s 33-foot-tall Giant Tomato Soup Can serves as notice that you've entered the town of Napoleon.
Crossing over the Maumee River, travelers pick up state Route 424, which leaves town on a hill overlooking the now wide and deep waterway. The sleepy highway winds into the tiny burg of Florida, population 232, and a main drag with a market, playground, fire department and small church-turned-branch-library. (The "welcome" sign notes that the community was founded in 1864 on the site of the American Indian village known as Snaketown.)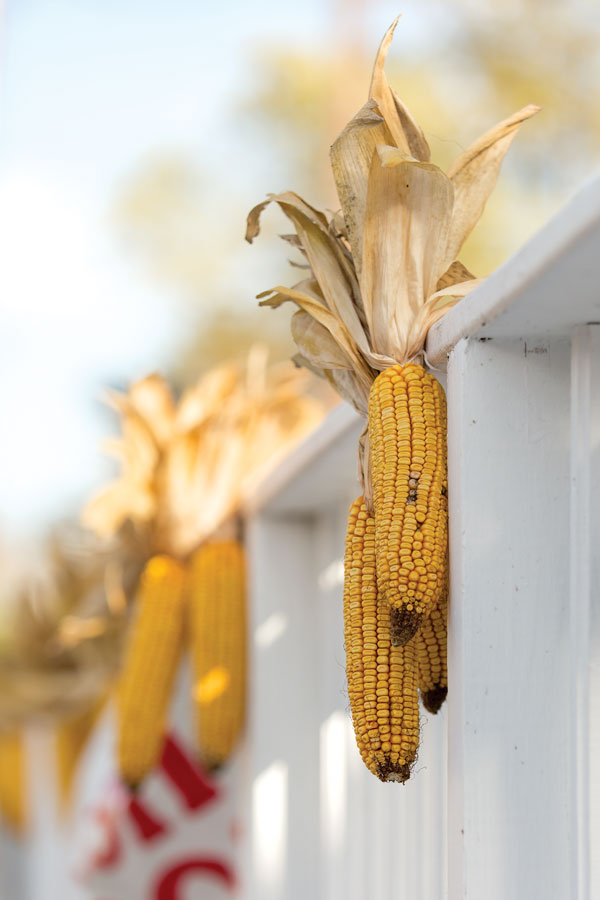 Next, the road leads to Defiance — named for a 1794 fort built by Gen. Anthony Wayne on the high ground where the Maumee and Auglaize rivers converge. Route 424 ends near where Fort Defiance once stood.
Today, the property is the home to the more-than-century-old Defiance Public Library, and replica cannons and historical markers at the site share the tale of the town's role in U.S. history.

***

Stops & Side Trips

Providence Metropark: Experience an authentic trip on the Miami & Erie Canal, complete with mules pulling the boat. Then tour the Isaac Ludwig Mill, which was built in 1822 along the Maumee River rapids and watch workers make flour and other products. 13200 River Rd., Grand Rapids 43522, 419/407-9700, metroparkstoledo.com

Olde Gilead Country Store: A Grand Rapids landmark, this old-fashioned shop has rows of chocolates and candies, as well as a large selection of modern and vintage-style toys and home decor items. Anyone with a sweet tooth will find something to take home here, from gummy bears to coconut haystacks. 24139 Front St., Grand Rapids 43522, 419/832-7651
Chowders 'n Moor: As the name indicates, this cozy restaurant in the tiny town of Waterville specializes in chowder and seafood. Try the famous white chicken chili or New England clam chowder. The restaurant also offers perch, crab cakes and other seafood, as well as nonseafood items. 312 South St., Waterville 43566, 419/878-9105, chowdersnmoor.com
Independence Dam State Park: Walk through history and nature along the wooded Miami & Erie Canal and the Maumee River at this 525-acre state park. This site also offers canoeing and fishing opportunities, as well as views of the dam and wildlife including bald eagles. 27722 St. Rte. 424, Defiance 43512, 419/832-7662, parks.ohiodnr.gov/independencedam