Sponsored
Golden Fall Days: Plan a Weekend Escape
Plan a weekend getaway to Youngstown & Mahoning County and enjoy the autumn beauty.
Fall Color in Mill Creek MetroParks
Enjoy the beautiful fall color in Mill Creek MetroParks. With 45 miles of scenic trails to explore, boardwalks, paved walkways and unpaved trails take visitors through the diverse lands and scenery of this breathtaking park.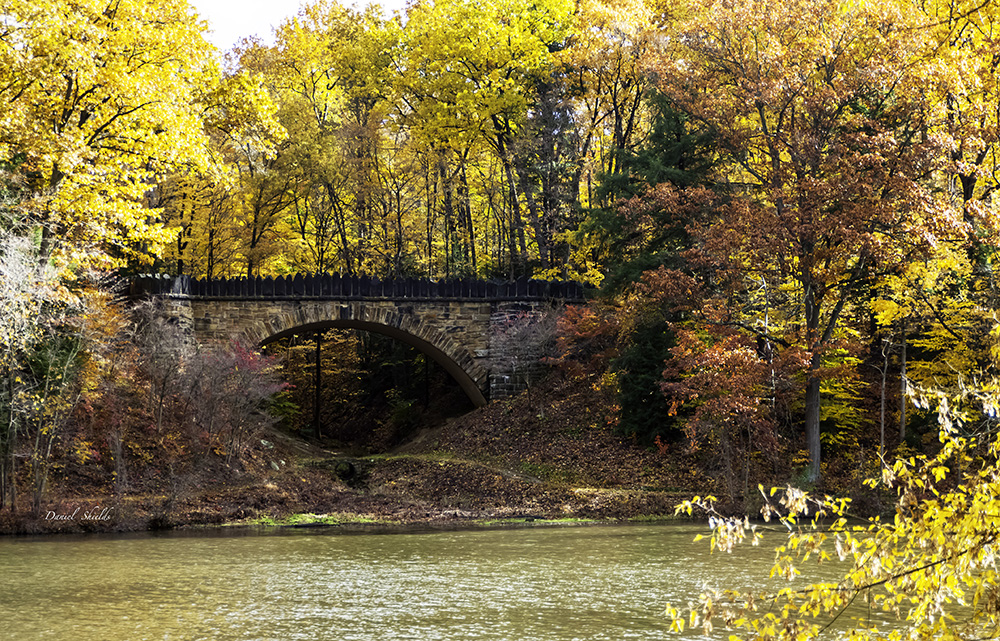 Photo credit: Daniel Shields

Mill Creek MetroParks is home to one of Mahoning County's most historic landmarks, Lanterman's Mill & Covered Bridge. Constructed in 1846, the gristmill still operates today as it did in the past, grinding corn and wheat. Enjoy the scenic overlook of Lanterman's Falls, the covered bridge, and hiking trails.

Fellows Riverside Gardens is one of Ohio's finest public display gardens and attracts over 400,000 visitors annually. Stroll the grounds and enjoy seasonal displays and scenic vistas.

The Mill Creek MetroParks Bikeway is an 11-mile paved trail and offers a variety of incredible fall scenery. Park at the MetroParks Farm Bikeway Trailhead and you can also enjoy a round of Disc Golf located adjacent to the Farm. There is a nine-hole, learn-to-play course for beginners and a challenging 18-hole course that winds through forests and meadows with pond landscapes.

Our Outdoor Recreation Guide gives more information about trails and other outdoor activities to help you plan your adventure in Youngstown.

Enjoy Award-Winning Wineries
The Youngstown area is home to five beautiful wineries, each with its own unique ambiance. Enjoy scenic outdoor patios, glistening lake views, stunning fall sunsets and sprawling vineyards. Food options range from snacks and flatbreads to full-menu restaurants.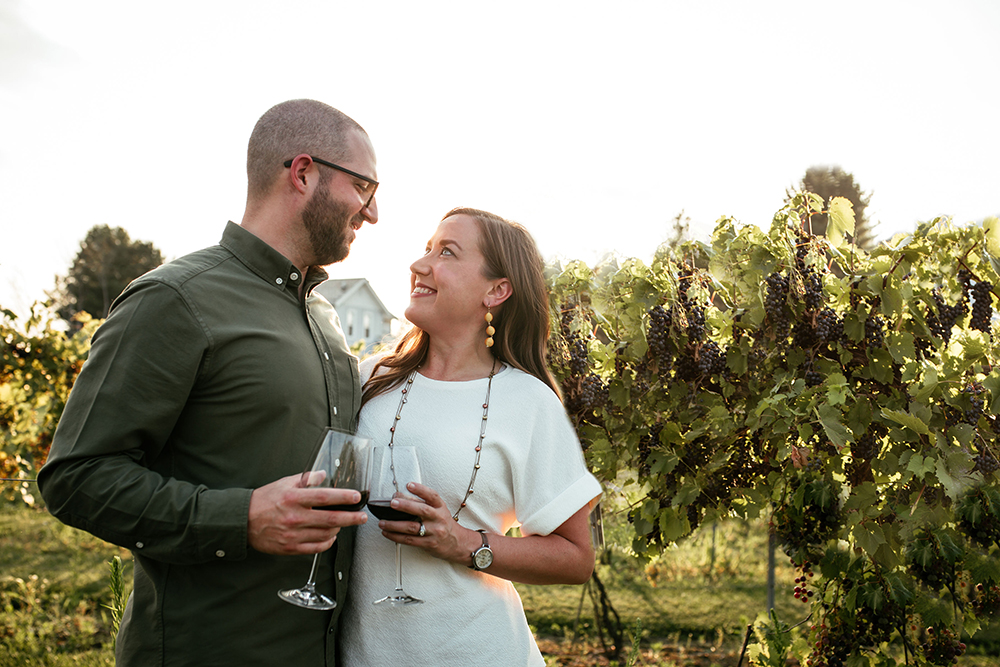 Mastropietro Winery sits on 14 acres in Berlin Center. Fall sunset views from the patio overlooking the one-acre lake are stunning. Estate-grown varietals include Vidal Blanc, Chambourcin and Frontenac.

Lil Paws Winery and Halliday's Winery are located nearby in Lake Milton. Lil Paws name was inspired by its "K-9 Kids" over the years. It also offers six varieties of craft beer, brewed on-site. You can sit lakeside at Halliday's and take in the beautiful waterfront views.

As you enter The Vineyards at Pine Lake in Columbiana, you'll drive through the vineyards, then curve your way to an expansive lakefront location. Take in the beautiful fall foliage while sitting and sipping on their large outdoor patio area.

L'uva Bella Winery & Bistro in Lowellville is the largest winemaking operation in Ohio. Their passion for winemaking ensures that all wines produced are rich in character and quality.
Learn more about our wineries in our Wineries & Breweries Guide.
Visit The Butler Institute of American Art
The world-renowned Butler Institute of American Art is a must-see on any visit to Youngstown. Known as "America's Museum," The Butler is the country's first museum dedicated to works created solely by American artists. Its ever-expanding collection now exceeds 22,000 pieces in all media types, dating back to 1710.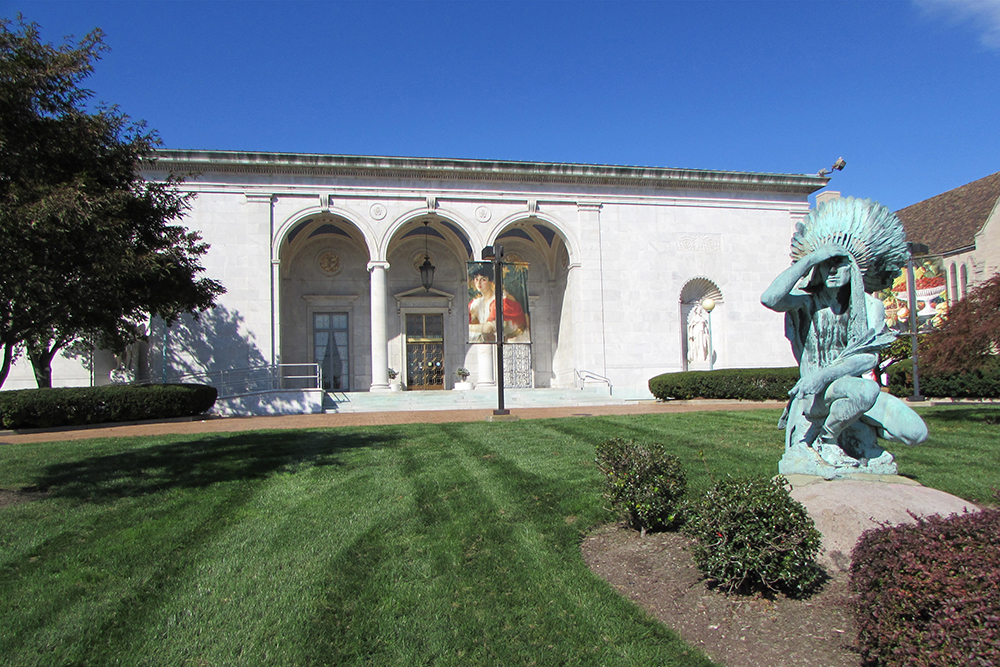 The Butler's numerous galleries house the works of Edward Hopper, John Singer Sargent, Georgia O'Keeffe, Winslow Homer, Norman Rockwell, William Merritt Chase, and many other American artists. From the crowning pieces of its permanent collection to the temporary exhibits, a walk through The Butler is a walk through American history, with masterpieces leading the way.

Admission is always free, and the museum is open Tuesday-Saturday 11-4 and Sunday 12-4.
Play a Round!
Fall is the perfect time for golf in Youngstown and Mahoning County. Our area has been ranked No. 4 in the country for top-quality, affordable public courses. Whether you want to tackle a Donald Ross-designed course or a links-style course, there are plenty of challenges awaiting you.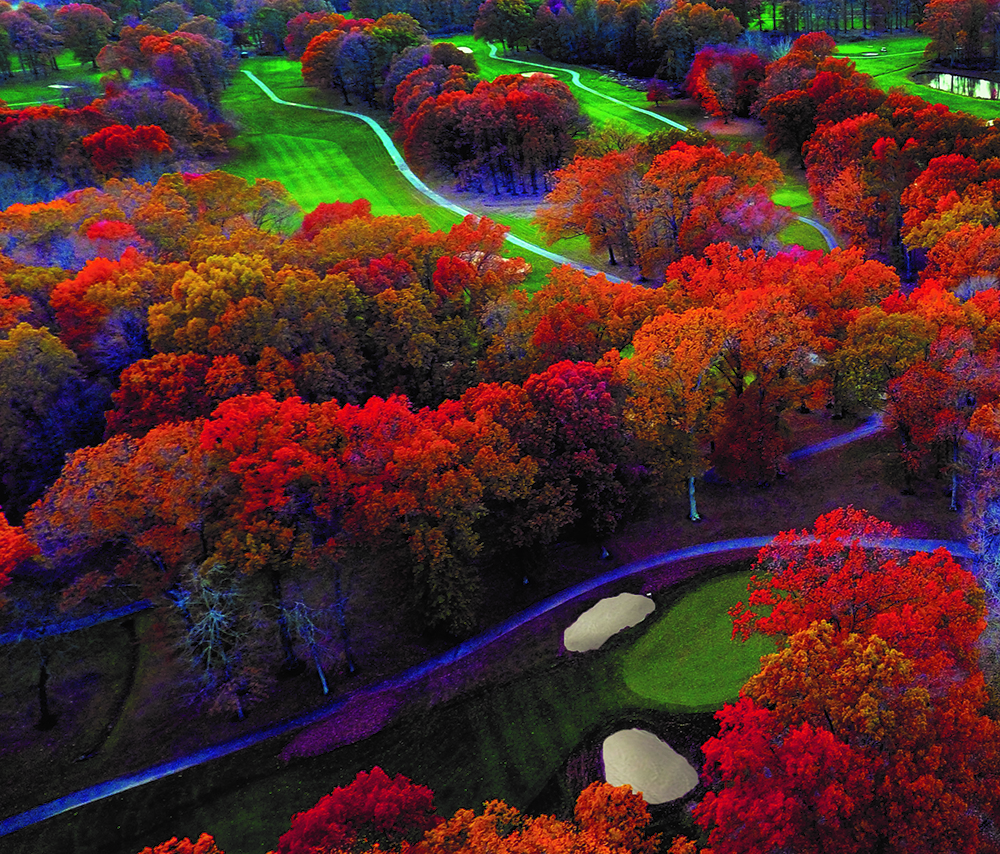 A favorite since 1928, the historic Mill Creek Golf Course in Boardman features two 18-hole championship courses designed by the legendary Donald Ross. Golfweek recognized Mill Creek in its Best Courses You Can Play category.
Just two miles away, Kennsington Golf Club in Canfield features scenic ravines, tree-lined fairways and lakes. New golf simulators will be open this fall in the adjacent Waypoint 4180 Center, and will allow you the virtual experience of playing courses from around the world.

Reserve Run Golf Course in Poland has been hailed as one of Ohio's top public golf courses. Designed around an old quarry by architect Barry Serafin, Reserve Run was rated as a 4-star Ohio course by Golf Digest. The Links at Firestone Farms in Columbiana offers a challenging links-style course designed by Brian Huntley.
Stay-and-Play Packages are available at area hotels, so grab your clubs and get ready to tee-off. Our Youngstown Golf Guide includes information on all 12 local courses.

Fall Family Fun
White House Fruit Farm in Canfield is a destination for visitors. One of the largest and finest farm markets in Ohio, White House is filled with apples and seasonal fall produce, deli meats, cheeses, fresh bakery items, homemade fudge, and freshly pressed apple cider.
Baked fresh each morning, White House Fruit Farm donuts are an absolute must-try when you visit. Although the blueberry donuts are the most popular, the bakery offers a variety of pumpkin flavors in the fall.
Their Pumpkin Pavilion offers a variety of pumpkins, available in all shapes, sizes and colors. In the market's Fall Gift Barn with Lutz Greenhouse, expect to find all sorts of seasonal gifts and décor, and fall mums. Visit seven days a week and enjoy fall on the farm.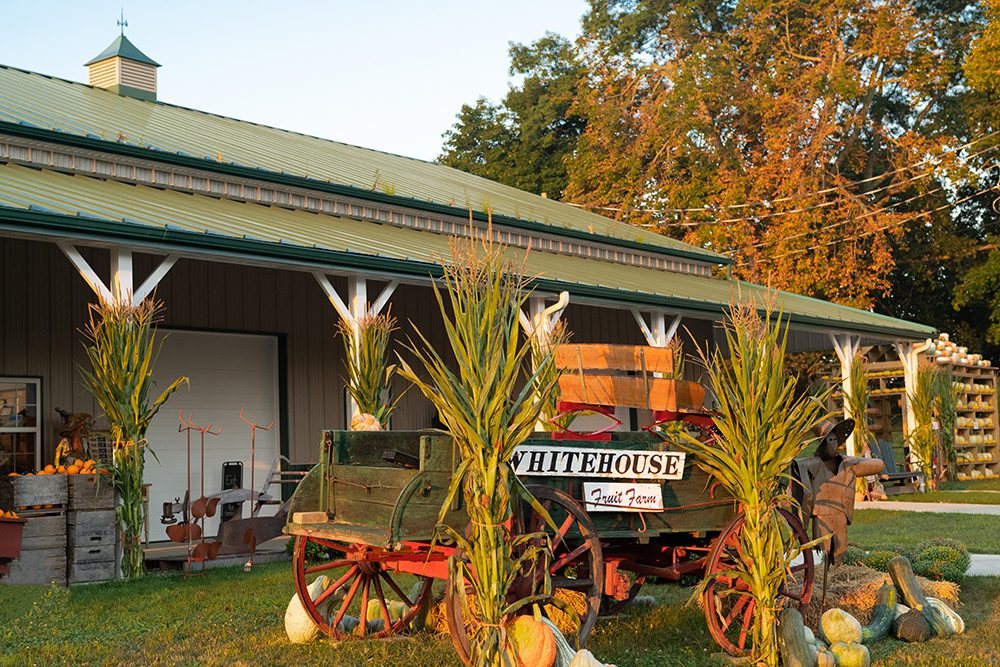 Photo credit: Jamie Jamison
Get lost in over 21 acres of corn at Maze Craze in New Springfield. The best corn maze in Ohio and Pennsylvania, Maze Craze was featured as one of the top-10 corn mazes in the country in 2018 in a USA Today poll. The design for 2020 is A Christmas Carol, the classic story that focuses on the festive generosity of spirit and human nature. It has four separate mazes that will fascinate and entertain all ages. Open weekends September 18-Nov. 1.
Every visit to Youngstown should include a stop at Handel's Homemade Ice Cream! This Youngstown favorite, celebrating its 75th anniversary this year, is made fresh daily, one batch at a time. Stop at one of Handel's six Mahoning County locations and try their fall flavors like Pumpkin Ripple and Caramel Apple.
Plan Your Fall Getaway
The Youngstown area offers visitors a wide variety of comfortable, clean lodging. Our hotels are taking additional measures to ensure your safety is of the highest priority.
Our 2020 Travel Guide includes information on local attractions, dining, shopping, accommodations and more. You can also request our guides to be mailed to you.

Visit our website at youngstownlive.com for more information including upcoming events.
Main Photo By: Daniel Shields