Sponsored
8 Reasons Why Tybee Island is Your Ultimate Winter Retreat
Georgia's irresistible Tybee Island offers something for everyone.
When the winter chill sets in and the days grow shorter, there's no better place to escape to than Tybee Island. Located just off the coast of Georgia, this charming barrier island offers a perfect winter retreat for those seeking sun, relaxation and a break from the cold. With its pristine beaches, vibrant local community of more than 3,000 people and a plethora of outdoor activities, Tybee Island offers something for everyone. Here are eight reasons why Tybee Island should be your ultimate winter getaway.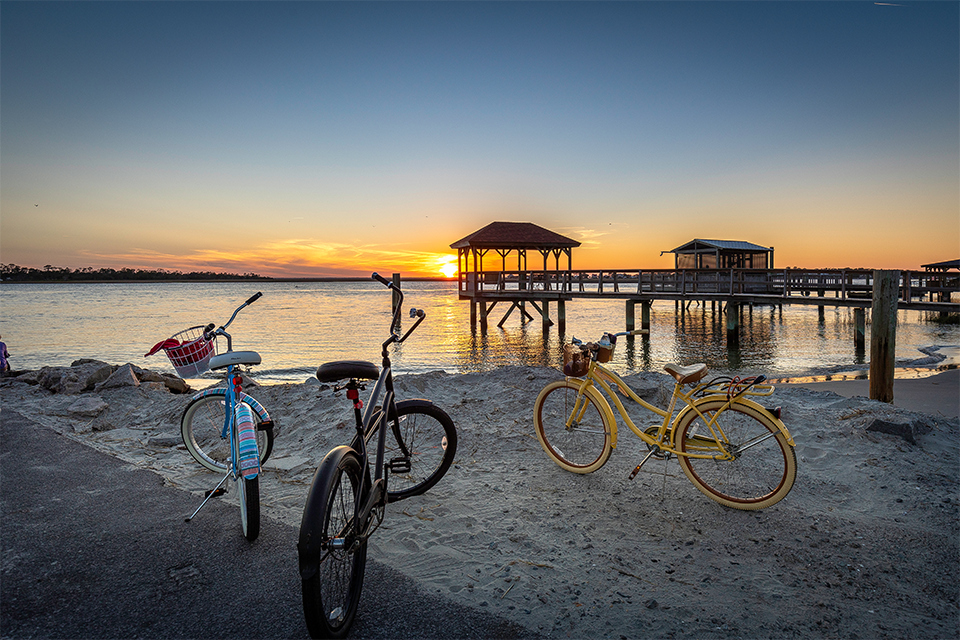 1. Mild Winter Climate: One of the biggest draws of Tybee Island during the winter months is its mild climate. With average temperatures ranging from the 50s to the 60s, you can leave your heavy winter coats behind and bask in the pleasant warmth of the island. During this time of year, the waves crashing the shore echo around the island. The comings and goings of our busier months are on pause, allowing you the serenity of practically owning your own beach. The mild weather allows for comfortable outdoor activities and leisurely walks along the coast, making it an ideal destination for those seeking a reprieve from the harsh winter conditions. Why yes, snowbirds, we're talking to you!
2. Pristine Beaches: Tybee Island boasts some of the East Coast's most beautiful and unspoiled beaches. With its vast stretches of soft sand and gentle waves, the island's beaches (five to be exact) provide the perfect backdrop for relaxation and rejuvenation. Whether you're lounging under an umbrella, taking a leisurely stroll or enjoying a picnic with loved ones, the tranquil beaches of Tybee Island offer a serene escape from the hustle and bustle of everyday life.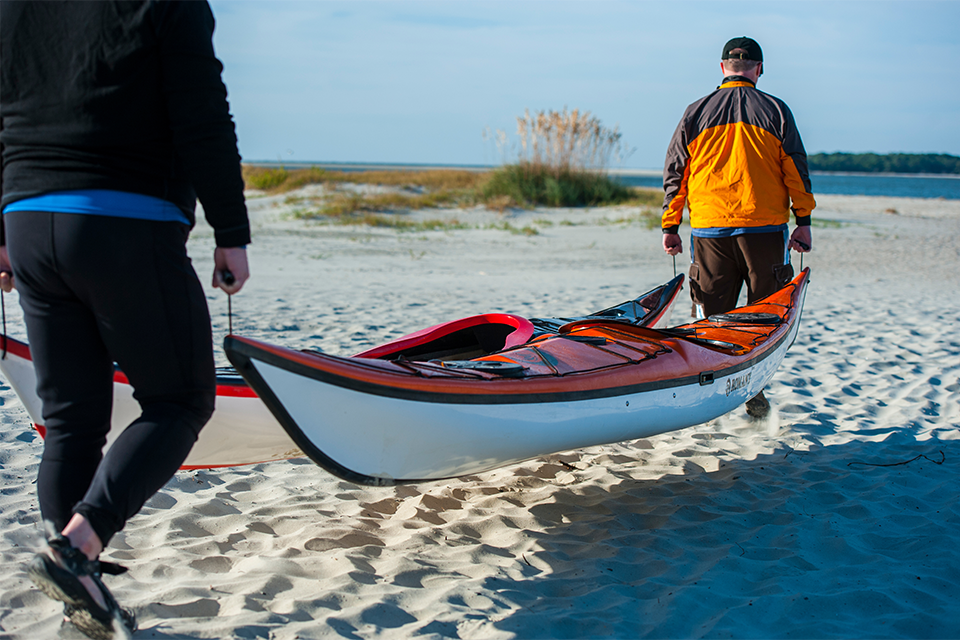 3. Outdoor Activities: For adventure enthusiasts, Tybee Island offers a wide range of outdoor activities to keep you entertained throughout your stay. From kayaking and paddleboarding in the calm waters of the Back River to biking along the scenic trails thanks to our friends at Tybee Island Bike Rentals and TIMS Bikes, Beach Gear & Disc Golf or camping on the untapped shores of Little Tybee Island (coincidentally, bigger than Tybee Island), there's no shortage of ways to stay active and explore the island's natural beauty. Fishing aficionados can also indulge in deep-sea fishing excursions with Brown's Reel' Em N Deep Sea Fishing and inshore charters with Tybee Island Charters or cast their lines from the pier, hoping to reel in a big catch. (Remember: Although fishing from the dock is free, a Georgia fishing license is necessary, which can be obtained online through the Georgia Department of Natural Resources Wildlife Resource Division or in person at Chu's gas station on Campbell Street.)

4. Wildlife and Nature: Tybee Island is home to a diverse array of wildlife and natural habitats. Birdwatchers will be delighted by the abundance of migratory birds that flock to the island during the winter months. Hop aboard Captain Derek's Dolphin Adventure Tour, where dolphin spotting on Tybee Island is a popular and thrilling activity that allows visitors to witness these majestic creatures in their natural habitat. Visit the Tybee Island Marine Science Center, a nonprofit organization that promotes coastal environmental understanding and conservation through education, research, and public outreach. The center also conducts research, collaborates with scientists, and operates a sea turtle rehabilitation facility to protect and study the marine environment. Take a leisurely stroll through the marshes and wetlands, and you might spot herons, egrets and even the elusive bald eagle. The island's nature trails and coastal experts, such as Sundial Charters, offer a chance to immerse yourself in the island's unique ecosystem, where you can uncover fossils and observe native plants and animals in their natural habitats.

5. Rich History and Culture: Tybee Island is steeped in history and boasts a vibrant local culture. Explore the island's past by visiting the Tybee Island Light Station and Museum, Georgia's oldest and tallest lighthouse. Take a guided tour to learn about the island's maritime history and enjoy panoramic views from the top of the lighthouse. The Tybee Island Museum is another must-visit, offering insights into the island's Native American heritage, colonial history and Civil War era. Embark on a captivating journey through The Tybee Island Black History Trail, where you can uncover an extraordinary narrative. Traverse along the trail, which encompasses 13 significant locations that span from the past to the present-day Tybee Island. Immerse yourself in the compelling tales and firsthand experiences of the enslaved Africans who made their arrival at the Lazaretto Creek Quarantine Station.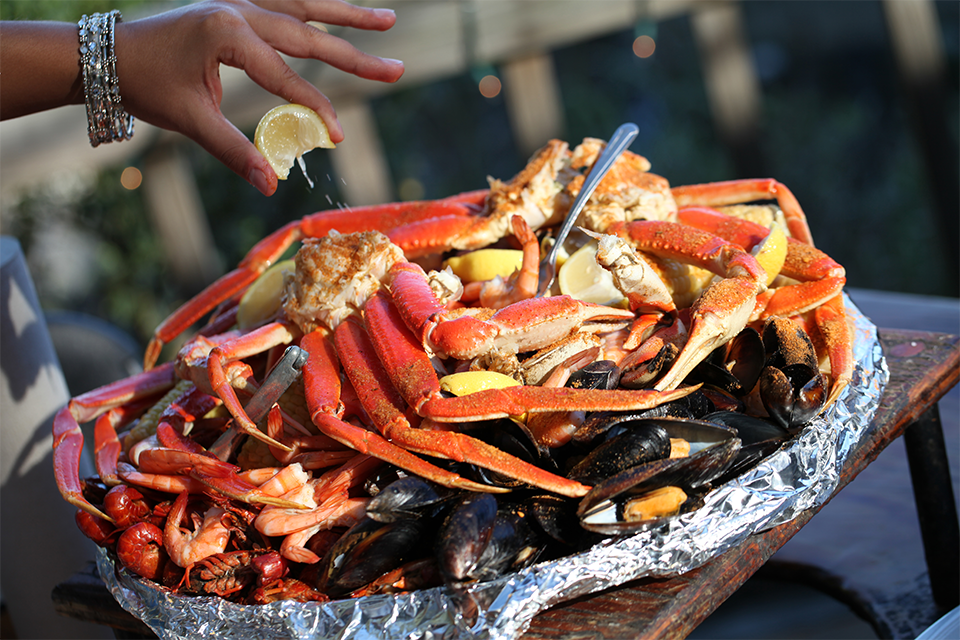 6. Fresh Seafood and Local Cuisine: No visit to Tybee Island is complete without indulging in its fresh seafood and local cuisine. From casual beachside eateries like Fannies on the Beach to panoramic waterfront restaurants like The Deck Beach Bar and Kitchen, the island offers a wide range of dining options to satisfy every palate. Feast on succulent shrimp, oysters, and crab, or savor the flavors of Low-country cuisine with dishes like shrimp and grits or she-crab soup. End your culinary adventure on a sweet note with a delightful array of treats to compliment any meal. Savor Tybee Sugar Shack's more than 30 ice cream flavors and candy assortments. One can indulge in the mouth-watering key lime pie from The Crab Shack, a tangy and creamy delight that perfectly captures the essence of this coastal paradise. Visit Sting Ray's Seafood's neighboring ice cream shop, Seaweeds. Here, you'll be greeted with a delightful assortment of ice cream flavors that will tantalize your taste buds. And if you're feeling a bit nostalgic, indulge your inner child by ordering a refreshing snow cone. Craving a pick-me-up? Pair your dessert with a rejuvenating cup of espresso from Seaweeds' selection, guaranteed to give you that extra energy boost to keep you going.

7. Festivals and Events: Tybee Island comes alive with festivals and events throughout the winter season. Rock the night away on the beach at the Tybee Post Music Festival. Get cozy and indulge in the holiday spirit at the Tybee Island Christmas Parade of Lights and Tybee Island Christmas Tree Lighting or take the plunge into the New Year during the Tybee Island Polar Plunge. Thrill-seekers, locals, and visitors join in on the daring challenge of plunging into the chilly waters of the Atlantic Ocean while dressed in creative costumes. There's always something exciting happening on the island. Immerse yourself in the local culture, enjoy live music performances, and participate in fun-filled activities that showcase the island's vibrant community spirit.
8. Relaxation and Tranquility Year Round: Above all, Tybee Island offers a sense of peace and tranquility that is hard to find elsewhere. Put your phone on silent or leave it behind to decompress and be present. Whether you're lounging on the beach, enjoying a sunset cruise or simply unwinding in a cozy beachfront rental, the island's laid-back atmosphere will wash away your worries and leave you feeling refreshed. Tybee Island's relaxed pace of life encourages you to move at your own rhythm. Whether sitting on an oceanfront balcony, reading a good book or simply enjoying the company of loved ones, allow yourself to fully embrace the tranquility of the island and let go of any stress or worries. Embrace the slower pace of life, soak in the natural beauty and let Tybee Island be your ultimate winter retreat.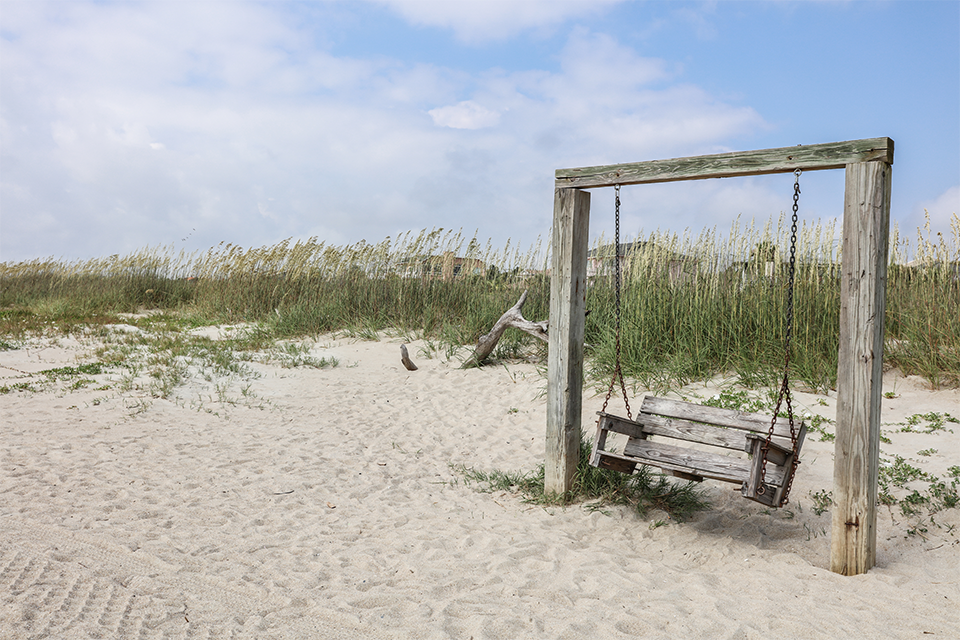 Tybee Island is the destination for those seeking respite from cooler regions. From its mild climate to its stunning natural beauty, this coastal gem offers a serene and rejuvenating escape from the winter blues as well as the day-to-day routine we call life. Allow this coastal paradise to help you escape the winter blues and create lasting memories.