Sponsored
Fossil Park ... Can You Dig It?
Whether you're an avid fossil hunter or just looking for a great day trip with the kids, Fossil Park has something for everyone.
Experience the life of a fossil hunter at one of only two prime Devonian Era sites on the entire planet, at a park unlike any other. Nearly 375 million years ago, northwest Ohio was a great sea teeming with life. Now, Fossil Park is rich in brachiopods, coral and more than 200 species of prehistoric life. You're going to dig exploring for these buried treasures, and the best part is, you get to keep whatever you find! When your work is done, transport your treasures home where you can continue to learn, research and remember your adventure.

Fossil Park's 5-acre, ADA-accessible rock quarry allows you to search for fossils in a safe, controlled environment. The fossils come from Hanson Aggregate Midwest's large working quarries, located just a mile south of Fossil Park. The specimens are already in shale that is soft enough to break with your bare hands, making this an activity nearly anyone can enjoy.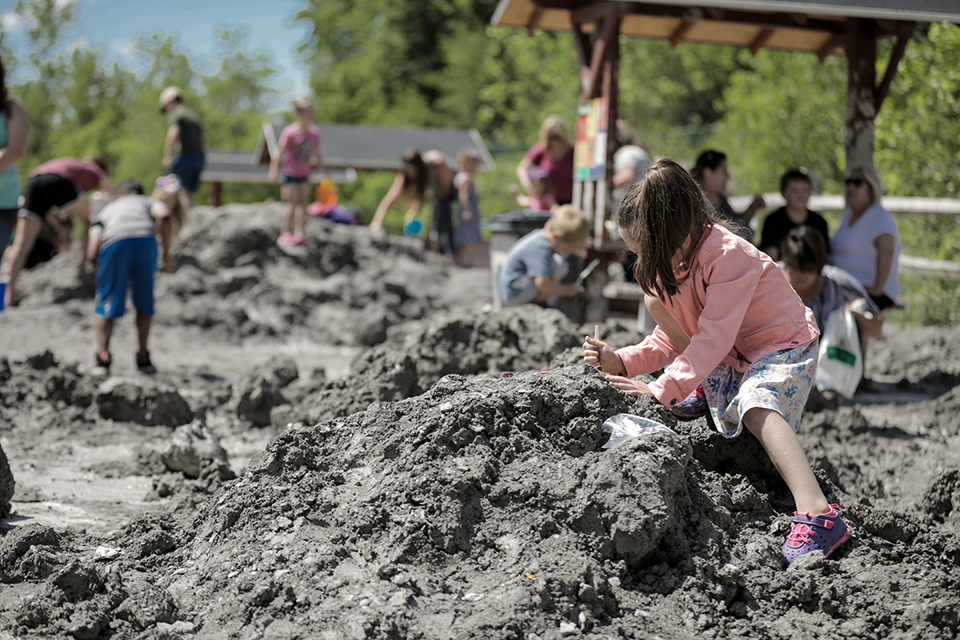 Tips to help make your fossil hunting experience a great one:
Metal tools are prohibited. The shale is soft enough to break with your bare hands, so please leave hammers, picks, shovels and similar items at home.
Bring a brush to help clean your fossils, and a container to transport your treasures home. We recommend an egg carton for smaller children, or a milk jug with the top removed and handle intact.
Fossil hunting is allowed in designated areas only. Please do not cross the fence along the perimeter of the quarry.
The fossil pit is an open area without trees or shade. Plan ahead by bringing a hat, sunscreen, and water.
Opened in 2000, Fossil Park continues the tradition of fossil hunting in Northwest Ohio. Fossil hunters were drawn to the area when quarrying started in the 1920s. Operations exposed a particularly fossil-rich layer of rocks, dubbed the Silica Shale Formation. Not only does this formation hold an unusual number and variety of fossils, one of those includes the often well-preserved trilobite species, Phacops rana. Most fossils found at Fossil Park are the size of a quarter or smaller, so a little patience is needed. Helpfully, many are fossilized with iron pyrite, and are darker than the surrounding grey-colored shale. The best time to visit is after it's rained, and then had a chance to dry out a bit. The rain washes away the loose shale and makes it easier to find your treasures.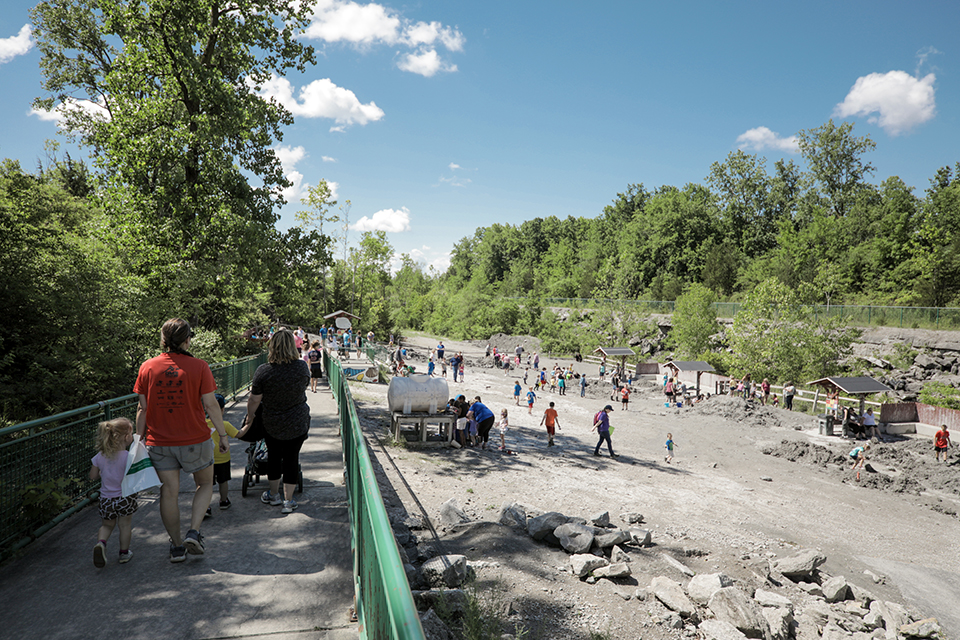 Fossil Park is free to the public, and operates as a partnership between The Olander Park System, Lehigh Hanson and the City of Sylvania. Reservations are not required. For more information on what you might find, visit our website at www.olanderpark.com. There you will find educational resources, craft ideas, and activities you can do at home. Visit The Olander Park System YouTube channel for a fun video about Fossil Park. A web search of Silica Shale will provide geological background information and images of the fossils found here.

Fossil Park is located at 5705 Centennial Road, Sylvania, Ohio 43560. The digging quarry is open from mid April to the end of October. The Quarry Ridge Bike Trail, parking lot and bathrooms are open year-round. Park hours are daily from 8:30 a.m. to 60 minutes before sunset. Between Memorial Day and Labor Day, TOPS staff is on-site to assist you on weekends, from 9 a.m. to 3 p.m.. Fossil Park closes annually around July 4 for the Sylvania Area fireworks display, so please plan accordingly.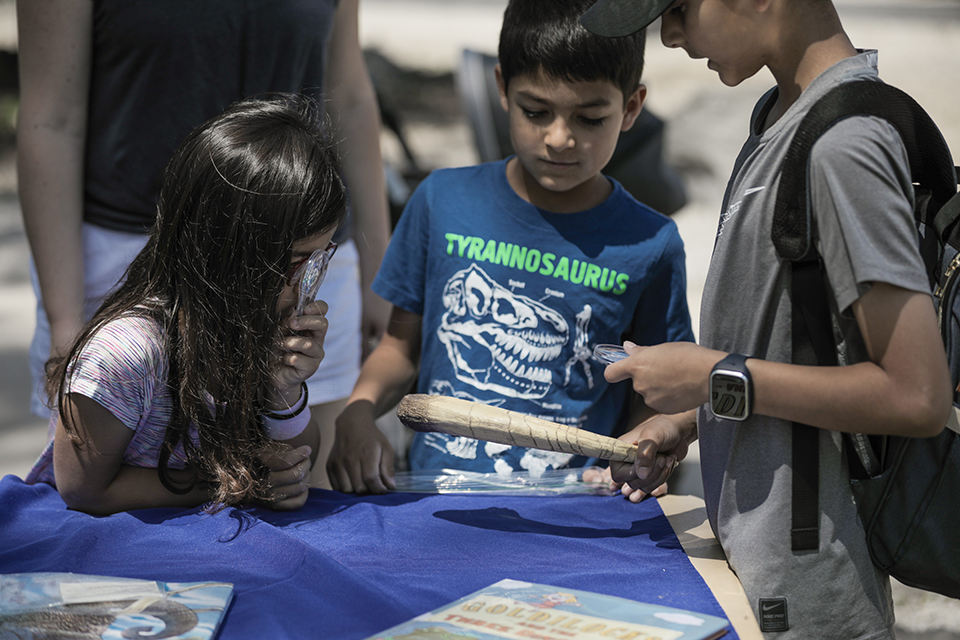 We hope you enjoy your visit, and we're happy to answer any questions. You can contact us at info@olanderpark, or 419-882-8313. Visit us on Facebook (@TheOlanderParkSystem) and Instagram (@olanderparks). We love to hear from you! Happy hunting!

olanderpark.com
Facebook/TheOlanderParkSystem
Instagram/olanderparks