Sponsored
Craving a Taste of Italy?
Take an Italian Wine Tour at Gervasi Vineyard this summer.
If you have a desire for a Tuscan escape, or your dream to tour Italy was canceled this spring, Gervasi Vineyard (GV) in Canton, Ohio has the perfect summer "escape" for you to experience the romance and beauty of Italia.

It begins with an afternoon drive to a destination winery resort that truly transports you to the Tuscany region of Italy. Or, plan to make it a two- or three-day tour with deluxe overnight stays in one of Gervasi's luxury suites.

Gervasi Vineyard's Italian Countryside

Gervasi Vineyard is a charming getaway, located in Northeast Ohio, just a few hours' drive from most cities in the state. As you turn into the entrance, you will immediately feel you've left Ohio and landed in Italy. You'll experience picturesque vineyards right out of the Italian countryside, a gorgeous Tuscany-inspired, open-air pavilion and buildings all styled with old-world charm.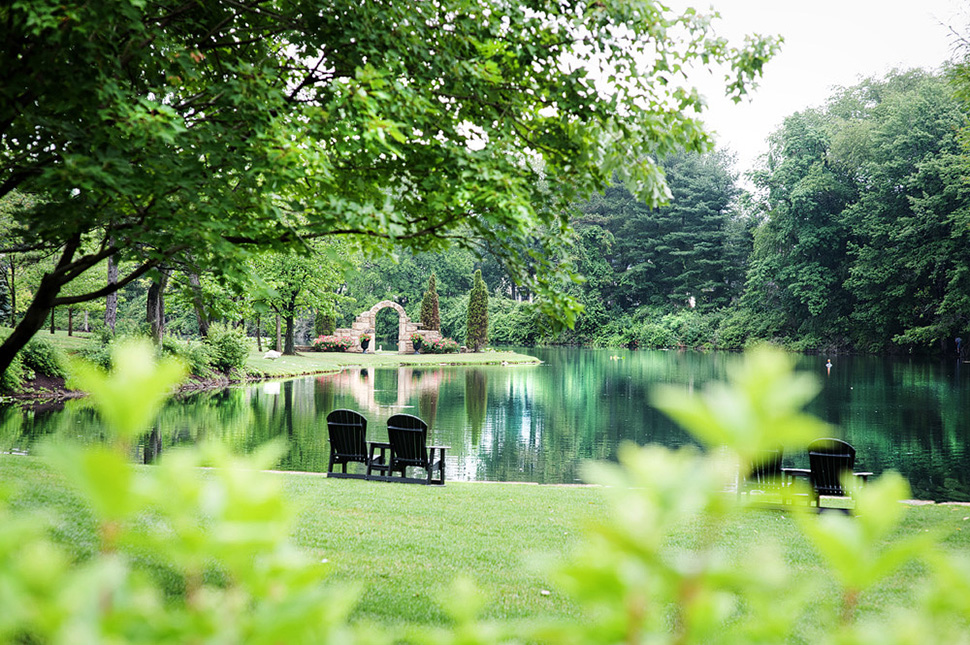 The Bistro, an eatery housed inside a 200-year-old restored barn, offers the chance for diners to experience rustic, upscale Italian cuisine by renowned chefs and a glass of one of Gervasi's exquisite Italian wines.
The Piazza outdoor patio features casual cuisine with full-service dining and Gervasi wines with a stunning view of the six-acre spring-fed lake.
Just a little further down the road is The Stillhouse, a coffeehouse by day and cocktail lounge by night. Its design was inspired by the St. Gervasio church in Denno, Italy. This is the perfect atmosphere to relax and sample a glass of Gervasi's Italian wine.
Further back is The Casa, boasting mission-style architecture that is rooted in Italian renaissance tradition. The upscale boutique hotel offers 24 luxury suites with private verandas (patios) and beautiful courtyard views.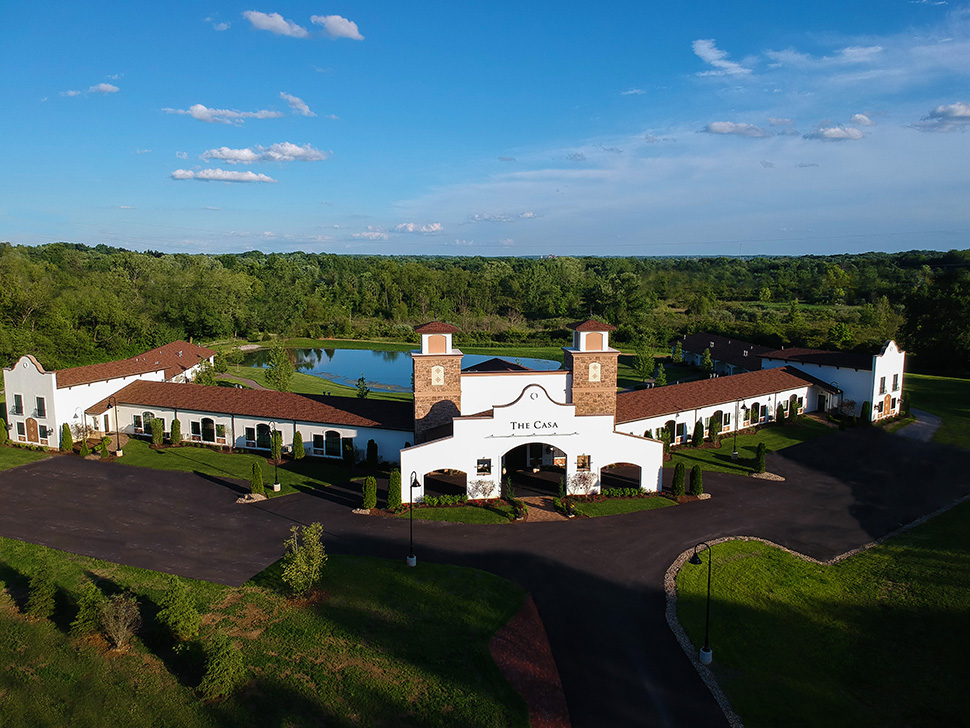 Following along GV's Italian-fashioned countryside and across the one lane bridge is The Crush House, a contemporary loft-style bar and eatery featuring patio and balcony dining, and a wine bar serving tastes, glasses and bottles of Gervasi's 30-plus varietals of wines, from sweet white dessert wines to dry, robust reds.
Topping off Gervasi's Tuscan countryside are the rustic Villas, named Best Wine Country Hotel by USA Today for two years running. A Four Diamond hotel by AAA and Select Registry affiliate, the accommodations and service you will experience are exceptional and all designed in Tuscan-inspired style.
And, of course at the heart of the tour are Gervasi's Italian wines. These wines come with amazing stories from the growing of the grapes, to production, to pairing them with a favorite meal. Their stories and the first sip of any Italian wine from GV can convey your senses to the magnificence and splendor of Italy.

Keep in mind, all the wines on the Italian Wine Tour can be found in each of Gervasi's restaurants—The Bistro, The Crush House and The Still House, or a select few can be delivered to your room while staying overnight in a luxury suite.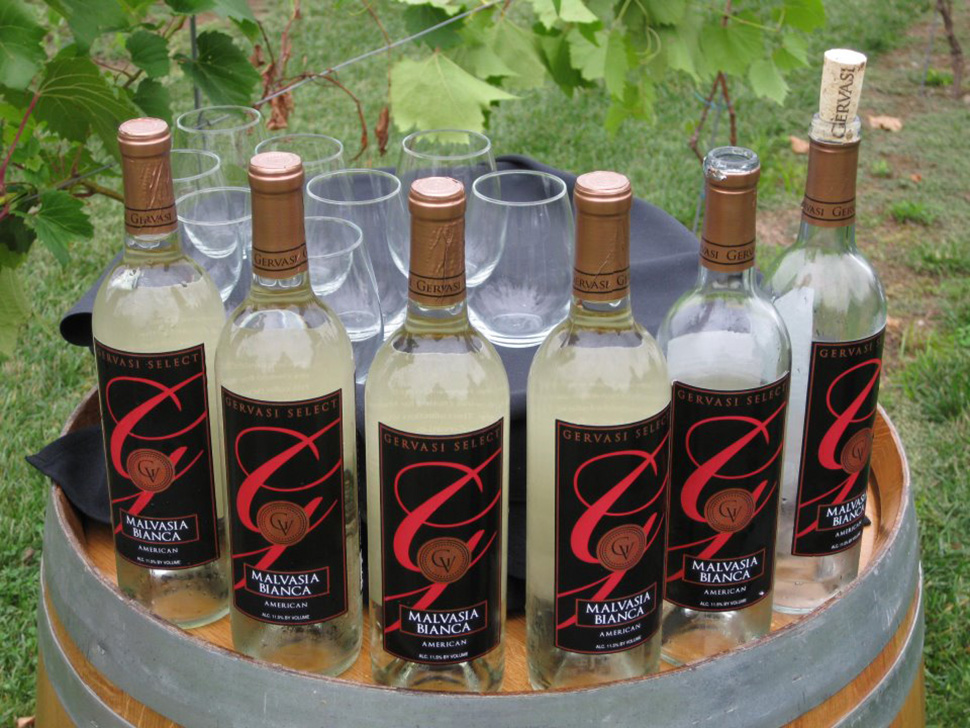 Let's Get Started with Your Italian Wine Tour at Gervasi Vineyard

Your Italian Wine Tour will showcase Gervasi's select Italian wines, which come from regions all over Italy from the north to the south and the east to the west of this lovely country, which has some of the most varied and scenic landscapes in the world.

Italy is known as the country shaped like a boot and is located on a peninsula surrounded by the Adriatic Sea, Tyrrhenian Sea, the Ionian and the Mediterranean Sea. Its northern area borders Switzerland, a country with which Italy shares the Alps, some of the world's most rugged mountains.

The mountains and valleys of Italy make for productive soils and environments to grow the tastiest grapes used for the production of exquisite wines.

Gervasi's Italian collection represents limited-production artisan wines created for the distinguished palate. This collection includes wines hand-selected by Gervasi from diverse regions throughout Italy that you are sure to savor. A few of the Italian wines on the tour are handcrafted at Gervasi's own state-of-the-art winery.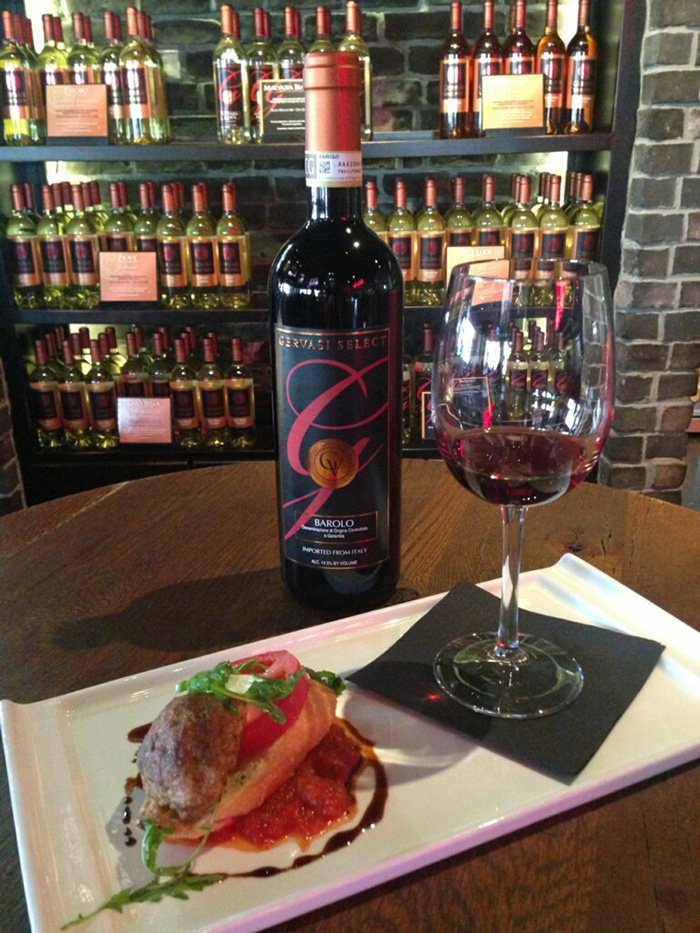 "Our wines and our winery are at the heart of who we are at Gervasi Vineyard," says general manager Scott Swaldo. "Producing and offering a varied wine portfolio that includes some of the best Italian wines is at the heart of our business. We have grown into a resort, but we will always be a winery. We are really a destination winery resort."

Director of Winemaking and Distilling Operations at Gervasi Vineyard Andrew Codispoti agrees.

Codispoti says, "Our wines are exquisite because we make it a rule to maintain consistency of quality when selecting or growing our grapes. I travel to our growers or producers [in Italy] and get to know them and see firsthand the care they take in growing the grapes or producing quality wines. Hand selecting sources allows Gervasi to offer a wine portfolio for all tastes and with prices that range from the low end to the high end."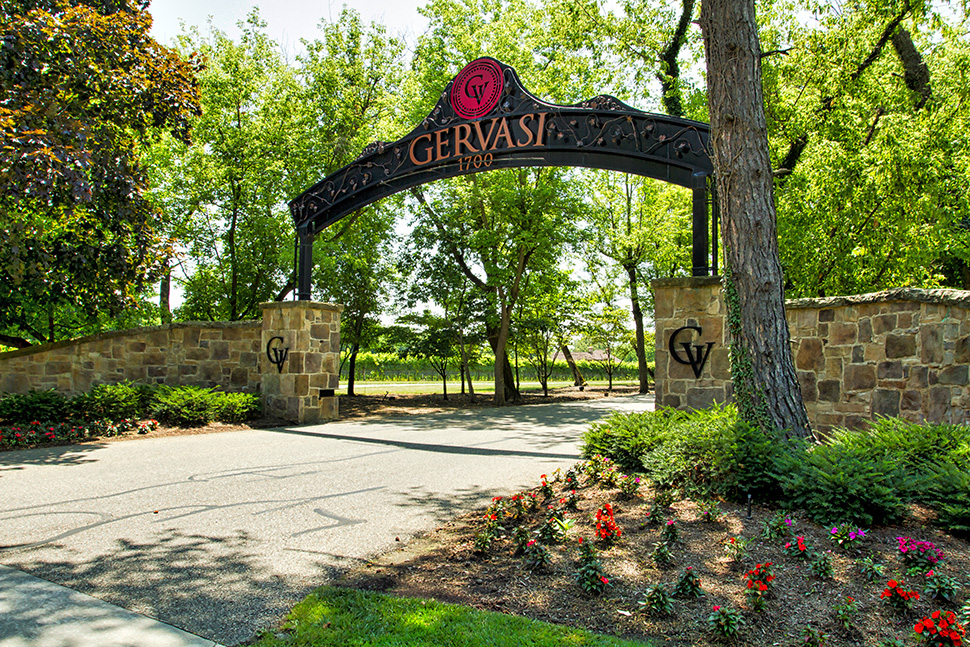 Your self-guided wine tour will highlight GV wines from various regions of Italy, including Tuscany, Piedmont, Veneto and areas in the northern parts of Italy to the southern parts of Italy. The last stop will be learning about the Italian wines produced on-site at Gervasi.

All great wines start with the best grapes. The Italian Wine Tour at Gervasi Vineyard starts with those wines made from grapes known by many as the key red grape varietals of Italy, the Sangiovese. It is the powerhouse red grape of the Tuscany area — really all of Italy.

You'll be learning about 13 wines featured in the Italian Wine Tour at Gervasi Vineyard as part of a six-blog series, with a new region released each Thursday. Our first stop will be the Italian wines from the Tuscany Region.
Blog Post Week 2: https://www.gervasivineyard.com/italian-wine-tour-the-wines-of-tuscany
Blog Post Week 3: https://www.gervasivineyard.com/italian-wine-tour-wines-from-the-piedmont-region/
Blog Post Week 4: https://www.gervasivineyard.com/italian-wine-tour-wines-from-the-veneto-region/
Blog Post Week 5: https://www.gervasivineyard.com/italian-wine-tour-wines-produced-from-regions-stretching-from-northern-to-southern-italy/
Blog Post Week 6: https://www.gervasivineyard.com/the-italian-wine-tour-wines-produced-from-italian-grape-varietals/
The best way to get to know these great Italian wines is to take your own self-guided Italian Wine Tour at Gervasi Vineyard. Plan your visit!
Saluti! Cheers!