Sponsored
Family fun that's close to home!
Enjoy a scenic drive to northeast Ohio's Amish Country and complete your trip with a visit to Lehman's iconic store, on the square in Kidron.
Named the Best Destination in Amish Country five years in a row, Lehman's is worth the trip to Kidron (about an hour south of Cleveland).
With family-friendly events all year long, check out lehmans.com/events for the most up-to-date information on fairs, festivals, demos, workshops and food trucks. From workshops on baking bread, making candles, cheesemaking and more; to features on Ohio-made and Amish-made products; to Christmas in July and the Fall Festival, there's always something fun happening at Lehman's.
Be the first to know about new products, events, sales and specials when you sign up for our newsletter.
Lehman's retail store is open every day except Sunday and always open at lehmans.com. When you visit the store, it's like shopping in a dozen stores at once.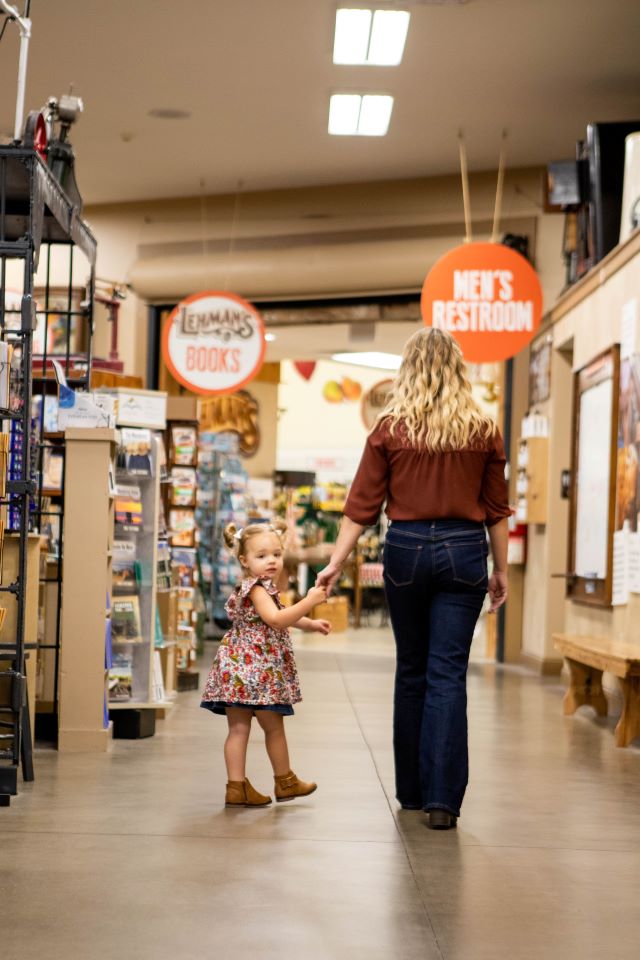 Visit our Kidron Store
• Enjoy the nostalgia-inducing toy store with wooden trains and blocks, board games and stuffed animals; no technology needed for these toys!
• Relish the feast you'll find in the pantry, stocked with locally produced snacks, treats and meals like egg noodles, handcrafted chocolates, and the always popular canned meat.
• Spruce up your wardrobe in the apparel and jewelry section with selections for men, women and children.
• Stay fresh and clean in the personal care room with soaps, lotions and old-time health remedies.
• Non-Electric Laundry: Washers, Clotheslines, Irons — learn about the myriad of ways to do your laundry without electricity and find all natural cleaning products for your home
• Non-Electric Lighting: Gas Lights, Candles, Flashlights — choose an oil lamp from the lamp room, knowing that Lehman's has the expert staff and parts to keep you out of the dark

• Decorate your home or cabin with a lovely assortment in our home decor department.

• Prepare for Christmas with a stop in our year-round Christmas room and find ornaments, dishes, decorations and gift ideas.

• Kitchen Supplies & Equipment: Canning, Cookware, Dinnerware — spend time in our massive, newly remodeled housewares department where you'll find what you need to bake and cook, as well as preserve the harvest

• Sit for a spell in the charming Lehman's cafe, and sip a coffee or enjoy an ice cream cone.

• Pick up a book or two to help you take the next step on your journey to a simpler life.

• Tour the Tiny House on a Tiny Homestead — 200 square feet of practicality and adorability.

• Stock up on the hand tools, heirloom seeds and garden implements you need to eat fresh and healthy vegetables and fruits

• Check out the massive selection of off-grid-living essentials, like wood cooking and heating stoves, gas refrigerators, water pumps and non-electric refrigerators.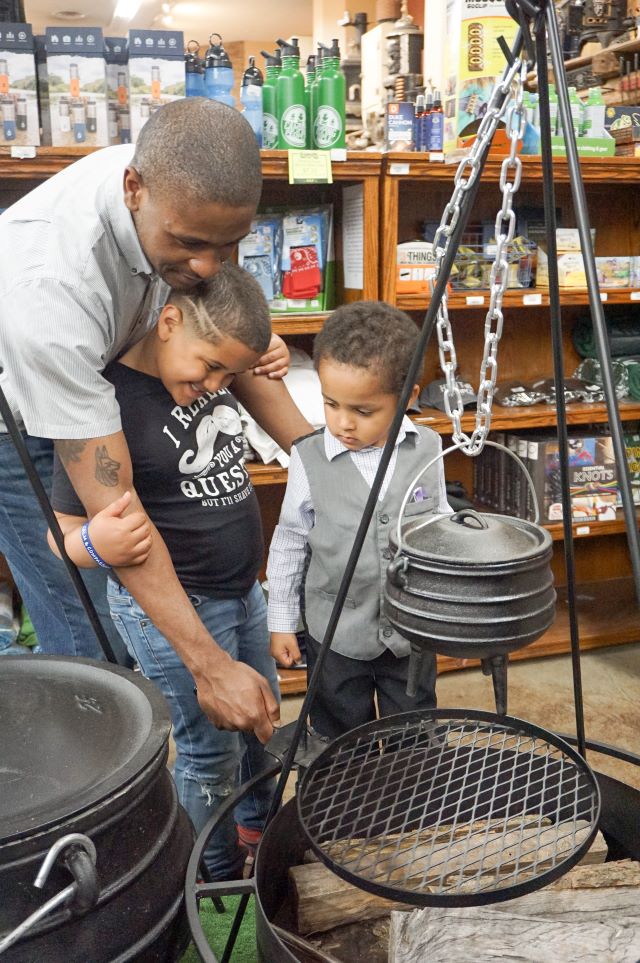 On your tour of Lehman's, take time to look up and marvel at the museum-quality display of antiques, many of which were lovingly restored by company found Jay Lehman (1929–2020). There are also four pre-Civil War buildings inside the store. The hand-hewn logs are rare, since post-Civil War beams were run through sawmills, giving them a smooth appearance. A visit to Lehman's is like going shopping and going to a museum at the same time.
Lehman's historically accurate but brand new products have been featured in many movies and TV shows set in the 19th century. The company, founded in 1955, has also been featured in The New York Times, The Wall Street Journal, USA Today, Los Angeles Times and many other national media outlets. Why? Because there is nowhere else like this iconic business.

January through May, Lehman's is open Monday through Thursday from 9 a.m. to 5 p.m. and Friday and Saturday from 9 a.m. to 6 p.m. In June and July, the store is open Monday through Saturday from 9 a.m. to 6 p.m. From August through December, the store is open Monday through Thursday from 9 a.m. to 5:30 p.m. and Friday and Saturday from 9 a.m. to 6 p.m. Lehman's is open on Memorial Day, July 4th and Labor Day from 9 a.m. to 5 p.m. Christmas Eve and New Year's Eve hours are 9 a.m. to 4 p.m.

Lehman's is always closed on Sundays, Thanksgiving, Christmas and New Year's Day and always open at lehmans.com.