Sponsored
Plan a Road Trip to Kokomo, IN
Filled with historic museums, family-friendly events, art glass factory tours and roadside attractions, Kokomo, Indiana offers a large variety of sights to see!
Located in North Central Indiana, Kokomo has a rich history dating back to the birth of the automobile. While the community is historic, it's also vibrant and engaging.
The Indiana Gas Boom in the late 1800s brought many industrial entrepreneurs to Kokomo. Elwood Haynes invented the first commercially successful gasoline powered automobile in the United States in 1894. Learn about this notable American inventor at the Elwood Haynes Museum, where his former Kokomo residence now houses a collection of his inventions and automobiles.
No visit to Kokomo is complete without a factory tour of Kokomo Opalescent Glass. Not only is it the oldest art glass company in the United States, but it's also been operating in its original location — using many of the same glassmaking techniques — since 1888. During the tour, you'll go behind the scenes to see how the company makes its world-famous, hand-mixed sheet glass, which can be found in installations from Disney World to the Vatican!
While in Kokomo, step into an era of elegance and grandeur. The Seiberling Mansion, home of the Howard County Museum, features stunning architectural design and beautiful hand-carved woodwork throughout. During the holidays is an extra special time to visit, as the mansion is spectacularly decorated — both inside and out — for Christmas at the Seiberling, open starting the Saturday night after Thanksgiving through the holiday season.
From quirky to cool, you'll find it in Kokomo. Old Ben, The World's Largest Steer, weighed over 4,000 pounds at his death in 1910. He stood 6.5 feet tall and 16.25 feet long from nose to the tip of his tail and can now be found in a pavilion in Highland Park, next to the Giant Sycamore Stump.
An Indiana landmark since 1964, Willie the Whale can be found in downtown Kokomo along with KokoMantis, a 17-feet tall bug sculpture. Black Wax Cafe, Indiana's largest record store and coffee cafe, may be the coolest record store you'll find in the Midwest with a huge selection of new and used records, turntables, live music and variety of seasonal drinks and locally roasted coffee.
Set against a backdrop of historic buildings and public art spaces, Downtown Kokomo is home to unique experiences and tastes. Check out "Geek Street" to find an entire block of unique treasures including vintage toys, comic books, trading cards and games, used books and more.
Along with boutique shops, restaurants, and a brewery, you'll also find art around every corner, including art alleys, murals, indoor and outdoor galleries, and even a sculpture walk. Koko-Go offers a free bike share program (open seasonally) to explore downtown trails and the local area.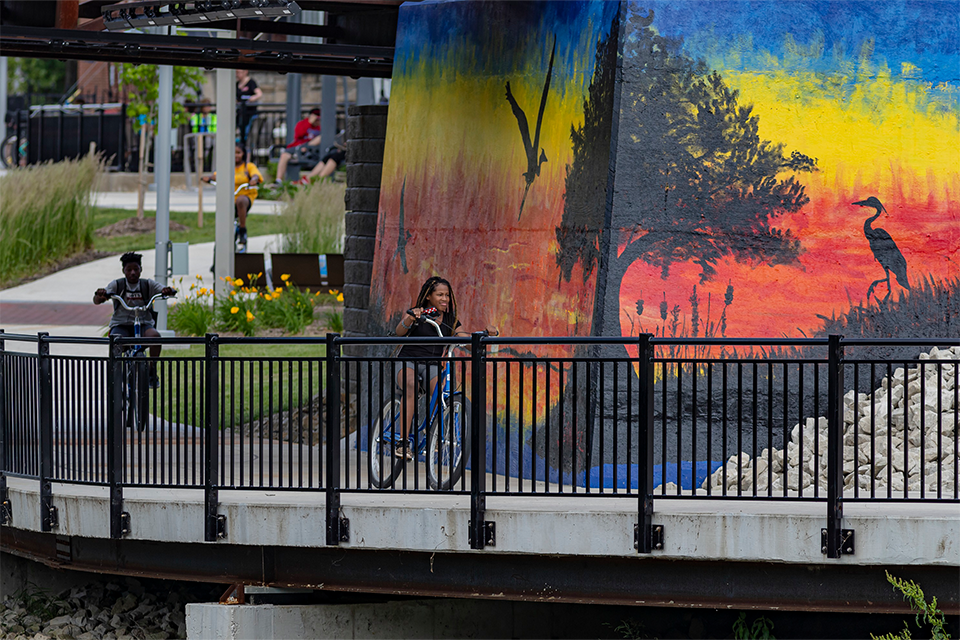 Kokomo is home to several monuments, memorials and events dedicated to veterans, including Veterans Memorial Park and Indiana Women's Legacy Memorial. Held annually in mid-September, the Vietnam and All Veterans Reunion is the country's oldest annual veterans reunion.
Also worth a visit is Grissom Air Museum, a military aviation museum located nearby. Sit in an F-4 Phantom, H1-Huey Helicopter, A-4 cockpit, F-16 cockpit, learn the history of the military base that started in 1954 as the Bunker Hill Air Force Base, and then head outside to see over 20 military aircraft which served in WWII through present day.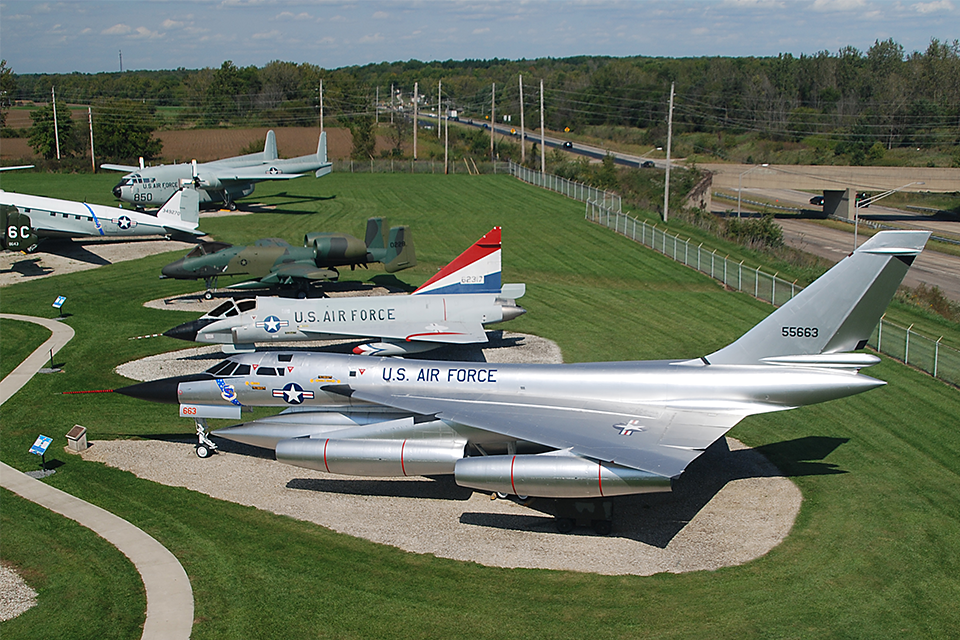 Family-friendly events and festivals are held year-round from the Haynes Apperson Festival and Chocolate Celebration to Strawberry Festival and a Christmas Parade. In addition, free concerts are held throughout the summer and fall.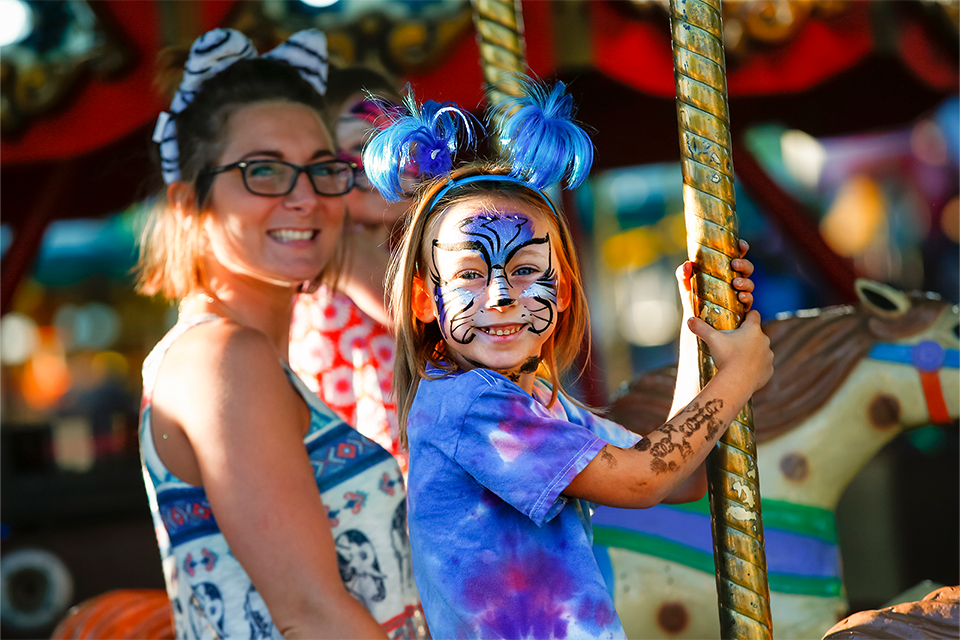 For more information about Kokomo area attractions, lodging, dining and to find a complete calendar of events, go to VisitKokomo.org.