Sponsored
Furniture for Your Lifestyle
Homestead Furniture: Combining World-Class Quality with Small-Town Hospitality for Unique, Customizable Designs
Nestled in the heart of Ohio's charming Amish Country, Homestead Furniture merges world-class quality and small-town hospitality to create an unparalleled experience for those in search of the right pieces to bring an entire home together. Furniture should represent you — not the store from which it came. At Homestead, we combine the craftsmanship of our heritage with cutting-edge designs, and the result is stunning statement pieces that are uniquely yours.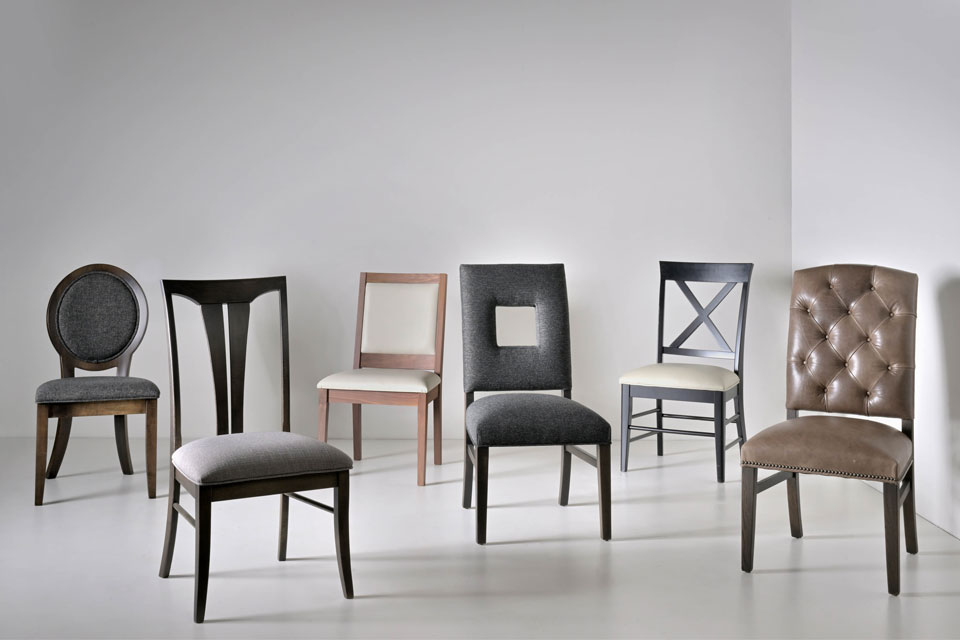 "We take ideas and dreams and bring them to life," says LaVern Hershberger, store manager and oldest son of Homestead founder Ernest Hershberger. He highlights the thousands of pieces located within the destination's 35,000 square-foot showroom — "In the past couple of years, we've added a private designer showroom, full outdoor gallery and leather gallery, as well as renovated and expanded our selection throughout the store to serve both residential and designer needs."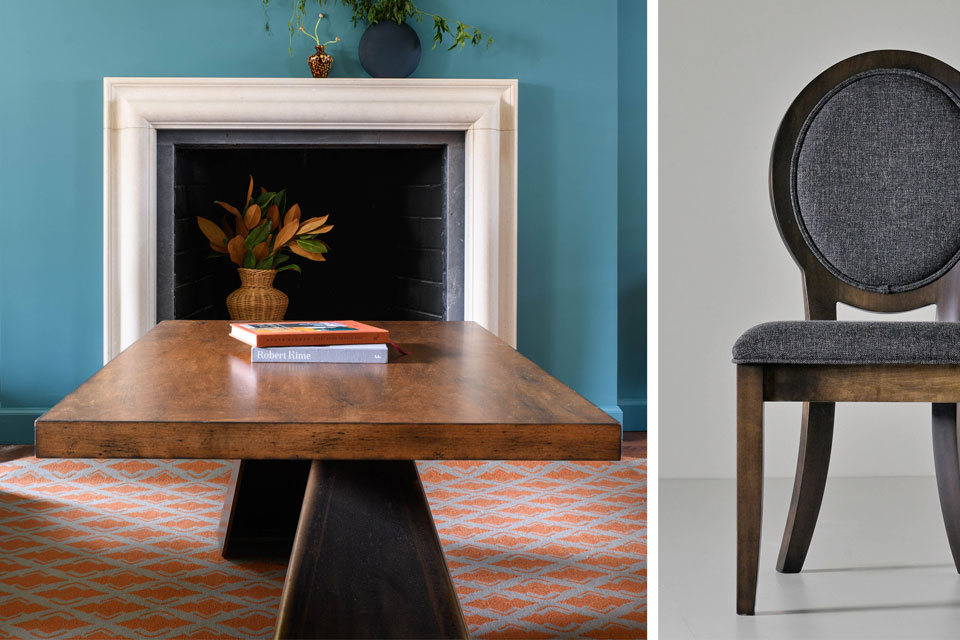 Have you considered purchasing Amish-built furniture for its reputation of quality and longevity, but you just don't love the style? At Homestead, we get that. For more than 30 years, we've been staying on the cutting edge of design trends. From modern, rustic, live edge and transitional to shaker, mission, industrial, or anything in between, if you can, imagine it, we can design it. You choose everything, including the fabric, color, stain, size, and shape, and our experienced design consultants will be there every step of the way to make the process, simple, yet exhilarating. If you already have an interior designer, by all means, bring them with you. We're happy to work with them to help make your vision a reality.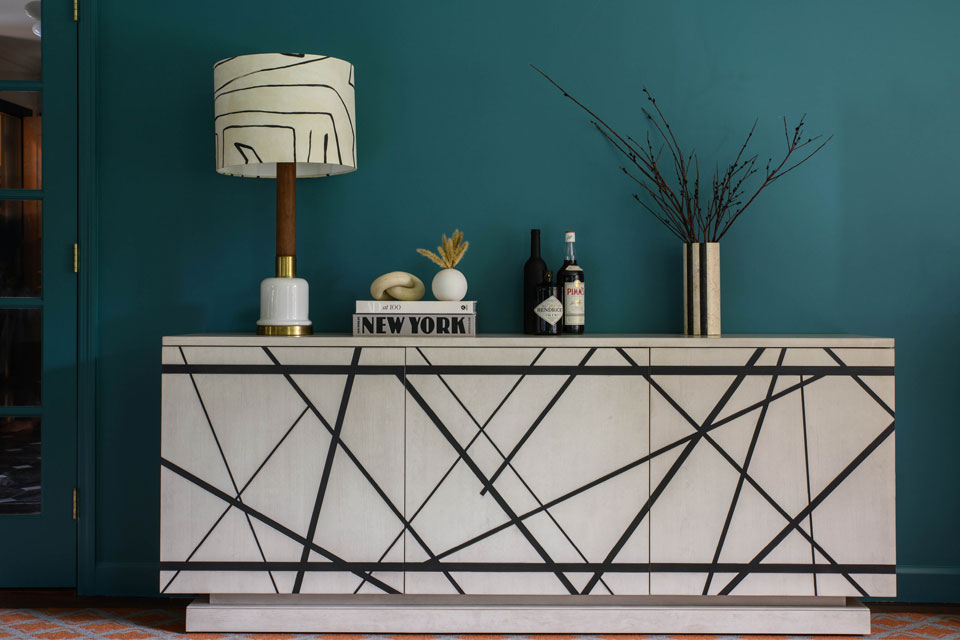 "We are constantly observant of trends and bringing new products into our showroom every quarter," LaVern says. "It's so important to remain innovative."
Limitless — That's the best way to describe Homestead. From designer upholstery, leather, mattresses, rugs, and lighting to metalwork and hardware, we can create custom, heirloom-grade furniture for every room of your home, inside and out. "A lot of times, you have to sacrifice quality, size, color, or style to get exactly what you want," LaVern says, noting Homestead's textured hardwood finishes, HD colors, and thousands of fabric options. "We have a local blacksmith who does our custom metalwork like bases and accents, as well as an on-site factory, which allows us to control quality, design, and flexibility."
Those qualities recently garnered the attention of The Metropolitan Museum of Art, which launched an exclusive, limited-edition collaborative collection of furniture this spring with Abner Henry, Homestead's sister company that launched in 2007. "This is the first collaboration between The Met and a hardwood furniture company. Abner Henry is the pinnacle of luxury design," LaVern says, encouraging designers to visit the line's private showroom during their next visit to Homestead. It all comes back to selection, customization, and quality.
At Homestead, it's not just about stunning designs — although we're certainly known for that. We're also committed to a sustainable future and care about where our materials come from and the impact we leave on the environment. Our hardwoods are sourced in the U.S. and most of our materials come from within 30 minutes of our Mt. Hope location. The result is lasting, one-of-a-kind furniture that's functional, fashionable, and leaves our clients looking forward to their next home project.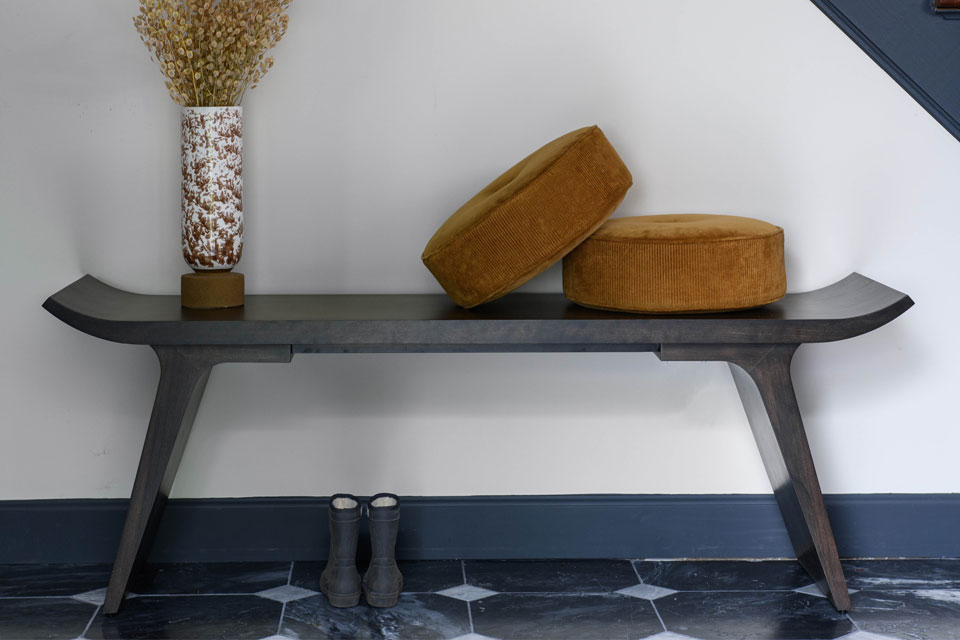 HF Trade Program
For a designer, nothing is more frustrating than having to compromise your client's vision because of limitations in available color, style, or size. In order for you to do your best work, you need to feel confident knowing you have a resource that believes in limitless possibilities.
HF Trade, Homestead's designer-friendly trade program, does just that by giving you exclusive access to all that our furniture and design center has to offer, including:
Complimentary trade pricing
White glove delivery
Custom designs and sizing at your fingertips
Individual attention and service
Free samples of fabrics, wood, and metal finishes
Full access to our 35,000-square-foot showroom
HF Trade also gives you the opportunity to work with other prestigious furniture brands that we stand behind as much as we do our own pieces. Among these are American Leather, Lancer Inc., Norwalk Furniture, La-Z-Boy, Jensen Outdoor, Woodard, Lloyd Flanders, Jaipur Living, Uttermost, Noir, Stearns & Foster, Beautyrest, Tempur-Pedic, Iconic Pineapple, and Abner Henry. For some, we are the only retailer within a two-hour radius. HF Trade takes care of the logistics, allowing you to give your client your full attention and focus solely on designing the space of their dreams. Contact us today to get to know your HF Trade representatives and learn more about what the program has to offer.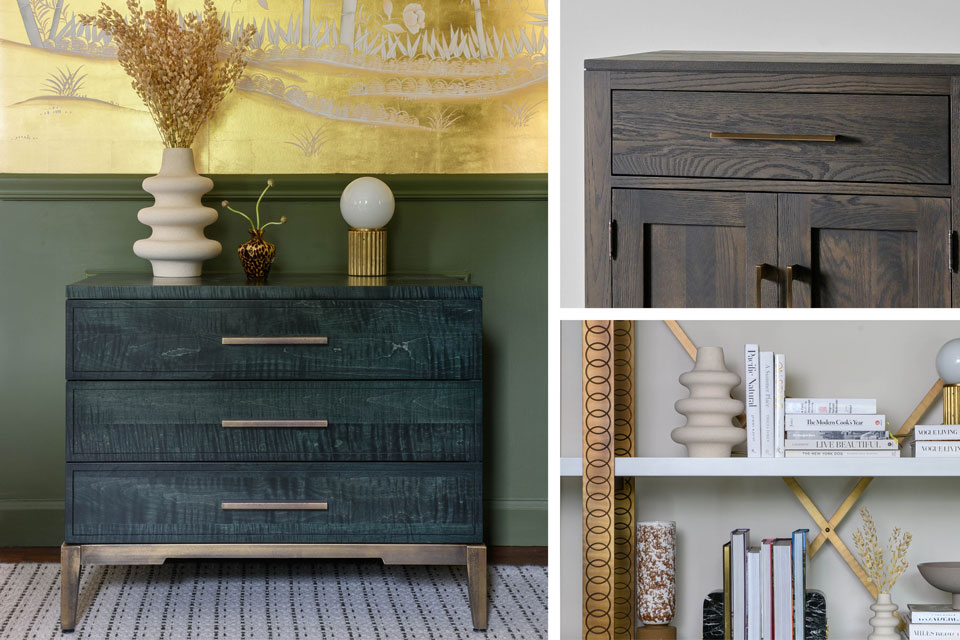 What to Expect
When you or your designer book an appointment at Homestead, trust that you will be in good hands from start to finish. Whether inspiration strikes you as you browse the showroom or you're ready with a sketch, photo, or description — all you need to get started is an idea. From single pieces to furnishing full rooms, every project gets the same tender care and attention to detail. At your appointment, your consultant will create a visual proposal that will bring your visions to life with sketches, dimensions, and other details, and together you'll nail down the look of each piece.
Once you're satisfied, the design will be shared with Homestead's master craftsmen, who fashion your dream into a reality. Finally, when your new furniture is completed, we'll white glove deliver each piece to its new place in your home — from dreams to done.