Sponsored
Make it Yours at Homestead Furniture
From infinite possibilities, create one-of-a-kind furniture with the experts at Homestead Furniture.
The problem with buying all your furniture at a single store is that your house ends up looking like the brand instead of reflecting you. Homestead has a world-class manufacturing facility located on our campus. This enables us to create what you want in quality, but also what you expect in design so that your home reflects you.

Our factory is right here in Ohio, so you can be confident that not only are you getting great quality, but you can also completely customize your furniture 
to perfectly fit your home.

Hardwood Gallery
We make furniture from fine North American hardwoods right here in Ohio, so we can customize every piece to just what you want. You deserve the best quality and the best selection for your furniture and your home.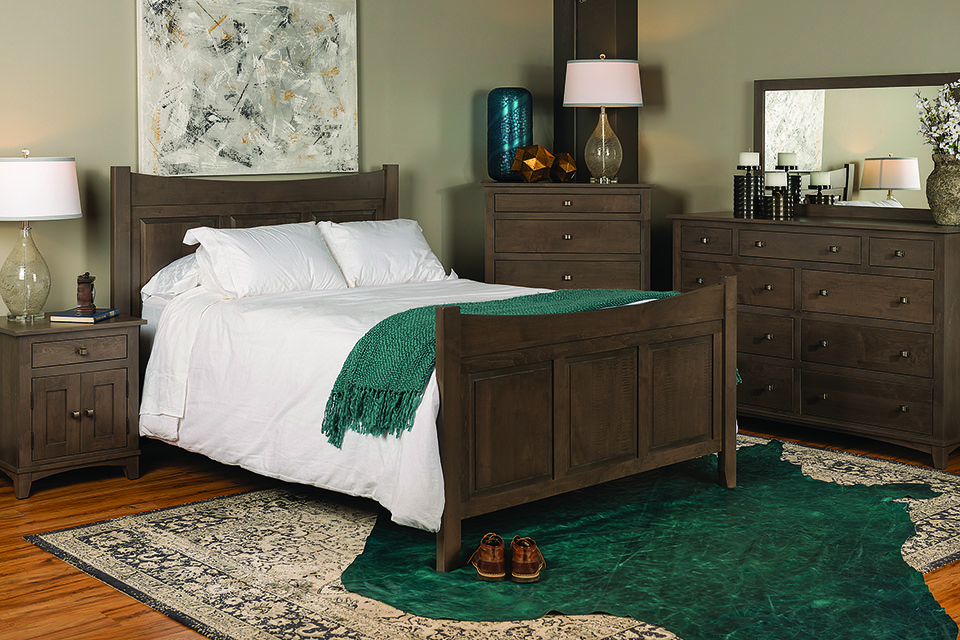 Live Edge Gallery
Our selection of live edge hardwood is one of the largest in Ohio. No matter what species you're searching for, we feel confident you'll find 
it here. From exotic to walnut, 
we carry an extensive variety 
of live edge wood slabs.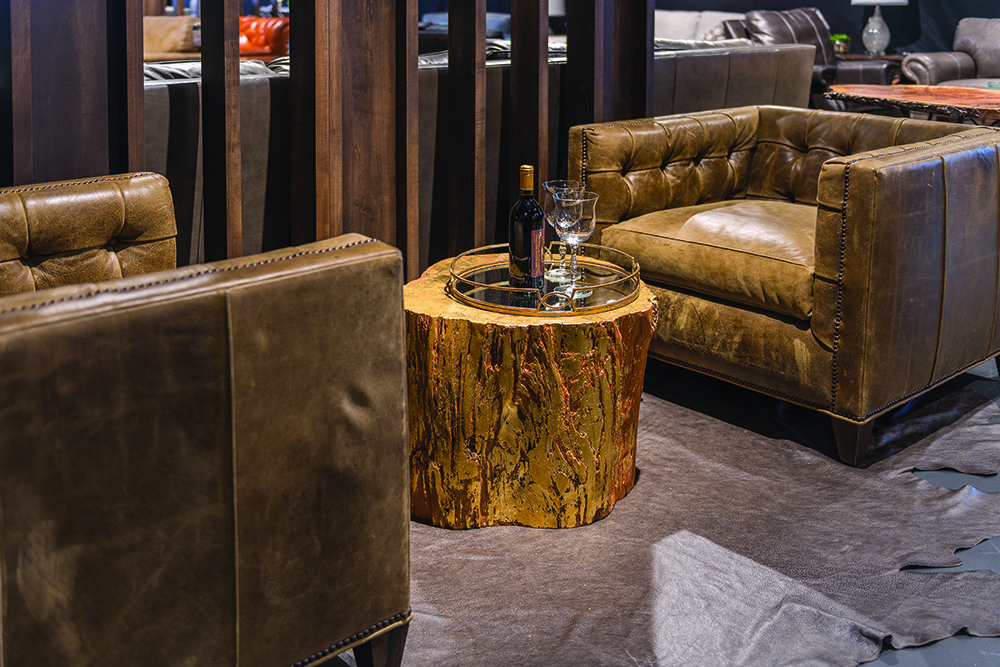 Outdoor Gallery
Your outdoor living space is an extension 
of your home, so make sure it truly reflects 
your style. Homestead's outdoor gallery carries outdoor furniture in hardwood, metal and woven materials. When you visit Homestead, you can envision your space in daylight and night through our custom vignettes that are 
lit to replicate different times of the day.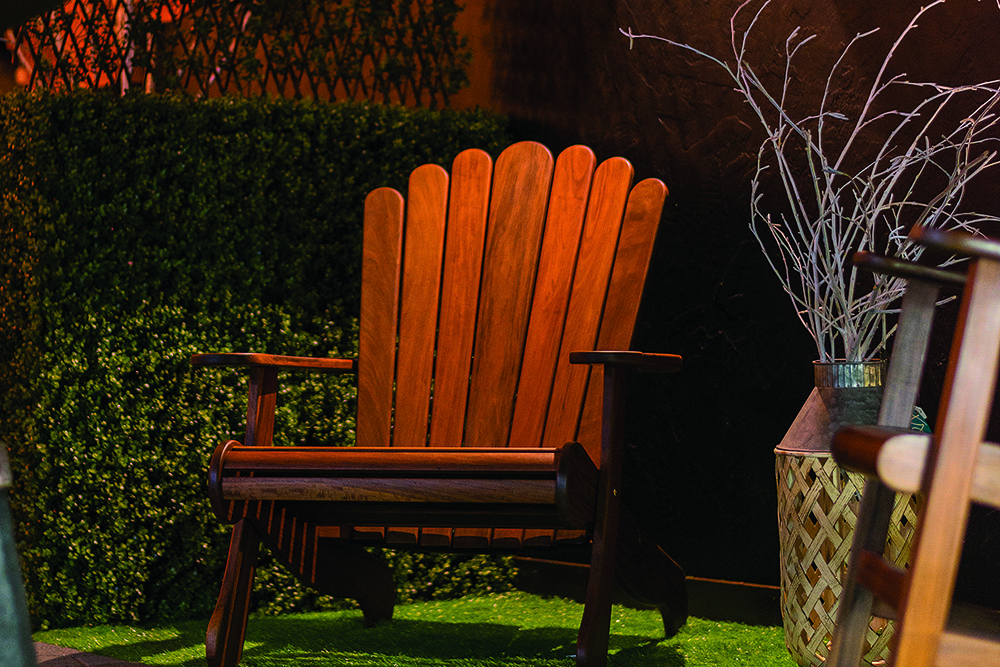 Upholstery and Leather Gallery
We carry 12 of the top American Made upholstery brands. No matter if you're looking for a reclining chair, a large custom sectional 
or anything in between, we've got you covered.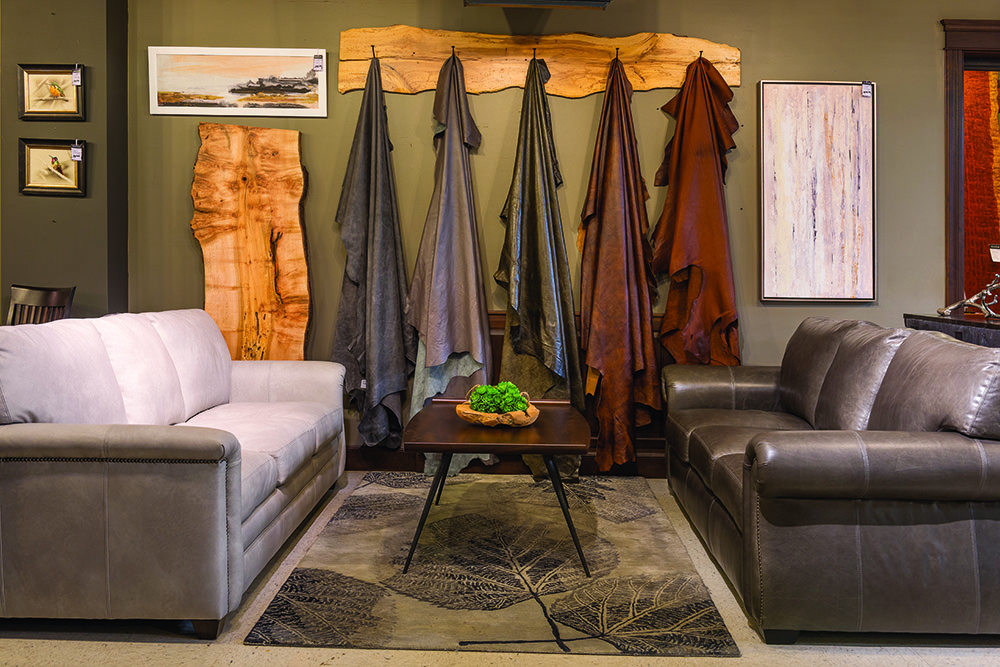 Endless Colors 
& ProTekt finish
Choose from over 3,000 colors including HD Colors, which are made by layering multiple colors to achieve a stunning finish. Our proprietary finish gives you the highest level of protection on wood without clouding the wood grain. It can withstand water rings, acidic substances and heat up to 200° F.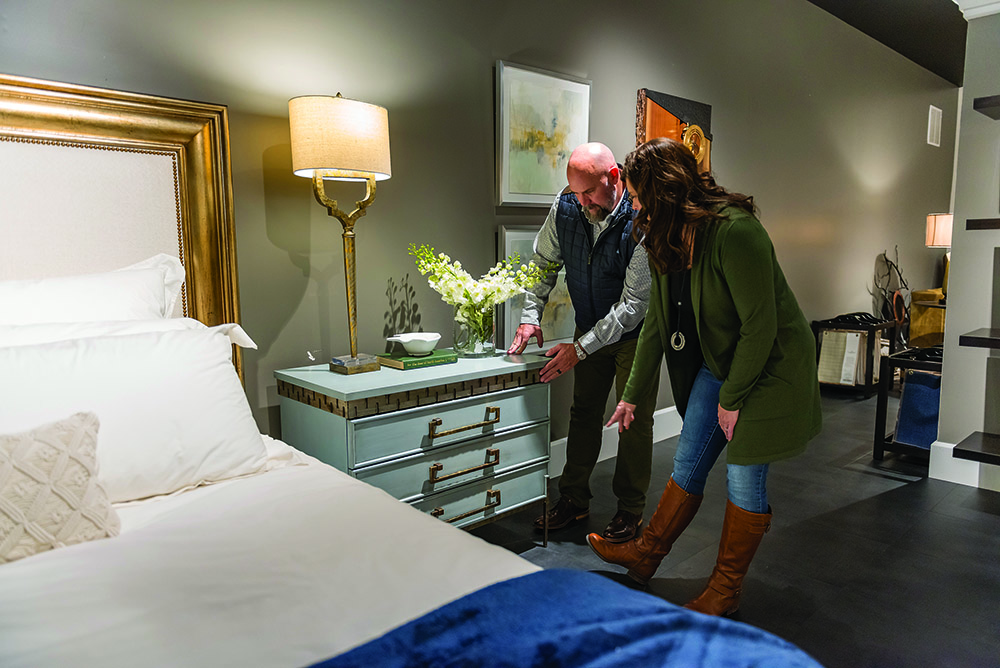 Limitless customization
There are no limits when it comes to customization at Homestead. We help you customize your furniture to the smallest detail. You decide the size, function, color and fabric for any furniture you're looking for, and we bring it to life.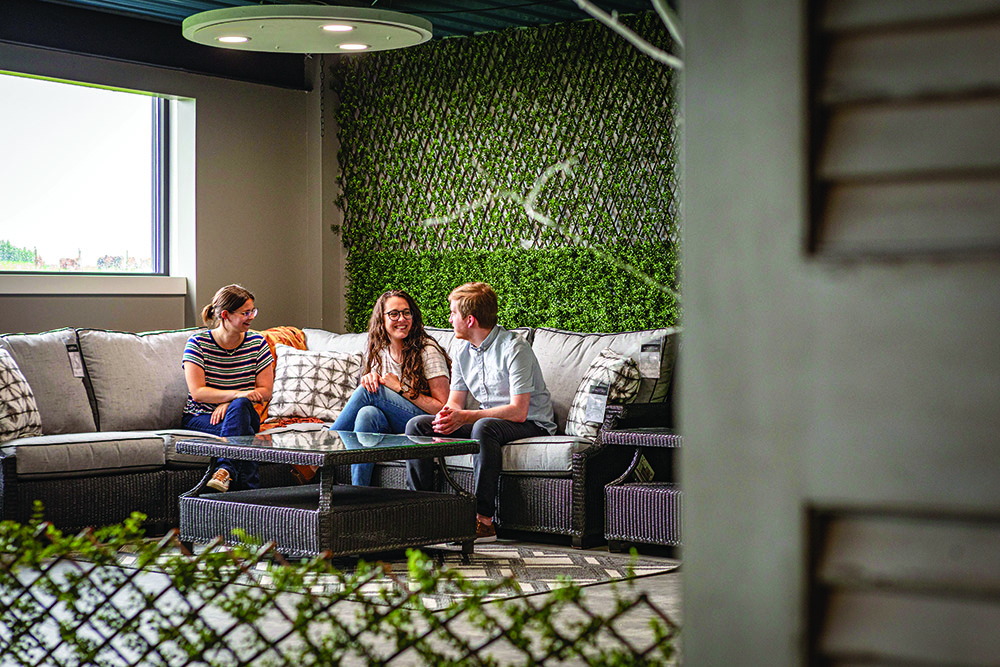 Take a behind the scenes tour
We welcome visitors to our showroom and to take a special behind-the-scenes look at furniture being built. When you tour Homestead, you'll see craftsmen building furniture by hand, take a tour of our Color Lab and see furniture in every step of the build process. While you're here, make the most of your time in Amish country! Visit Mrs. Yoder's Kitchen, grab a cup of joe 
at Red Mug, taste handmade gourmet chocolates 
at Coblentz Chocolates, meet some animals in person at The Farm at Walnut Creek and pick up some award-winning cheese at Heini's Cheese Chalet.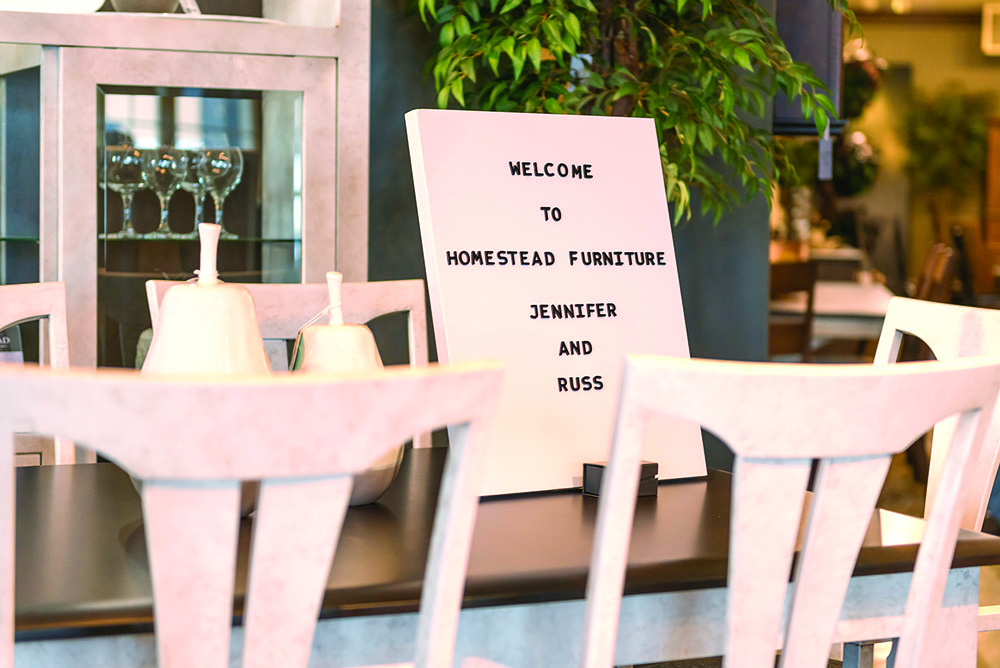 Make your appointment
How We'll Help
1. Call or schedule an appointment online. Work with our design consultants or bring your own.
2. Gather and bring your inspiration. Images, catalogs or blueprints. We'll use these to develop stunning furniture that will perfectly fit into your home.
3. We'll handle the rest. We'll help you design and personalize every aspect of your furniture.
Whether you currently work with a designer or you choose one of our design consultants, our team will work with you to bring your vision to life. With over 
3,000 colors to choose from and unlimited custom options, we can develop your ideas into stunning furniture that will perfectly fit your entire home. To schedule your appointment, visit HomesteadFurnitureOnline.com or call 866-674-4902.