Sponsored
Luxury Is Within Reach with Homestead Furniture
Every home — and every homeowner — is unique. Find your perfect match by working with Homestead Furniture's expert designers.
There is no one-size-fits-all in good design, which is why for 30 years Homestead Furniture has been giving customers the chance to work directly with expert designers. You can personalize any piece on the showroom floor, making changes to color, material and more. Or you can start from scratch to create something truly made for you.
This kind of service may seem too good to be true, but Homestead Furniture believes in creating luxury within reach. Design the piece of your dreams, and rest assured that it will be made with the utmost care and attention to detail. From the process to the final product, Homestead Furniture always works to make quality and cutting-edge design the standard.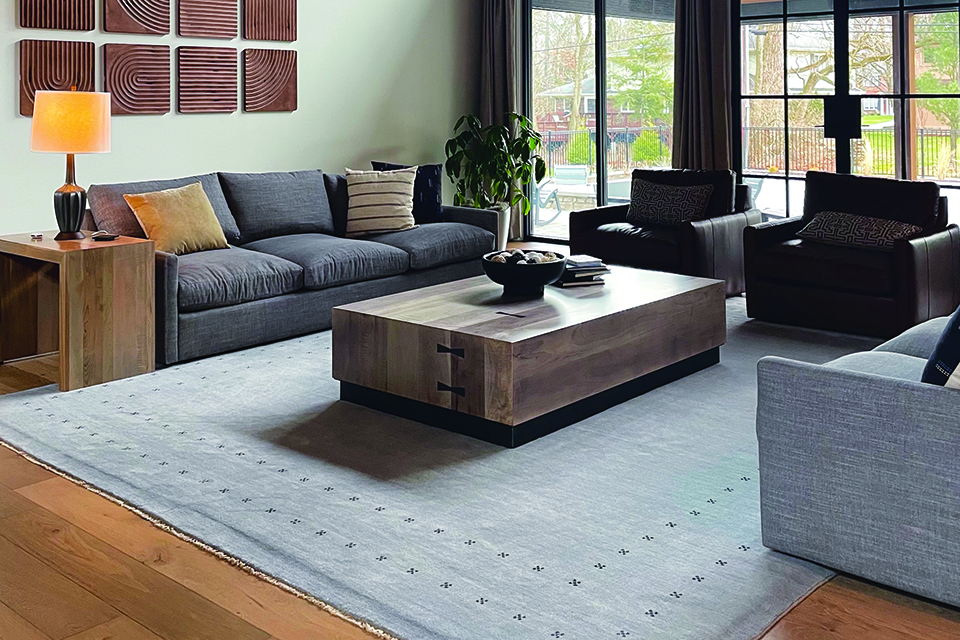 SCHEDULE NOW
Turn Ideas into Realities.
When you make an appointment to visit the Homestead showroom, you'll meet individually with a design consultant. They'll help you navigate furniture displays to understand what you like (or don't like), and sort through color and material samples to find the perfect match.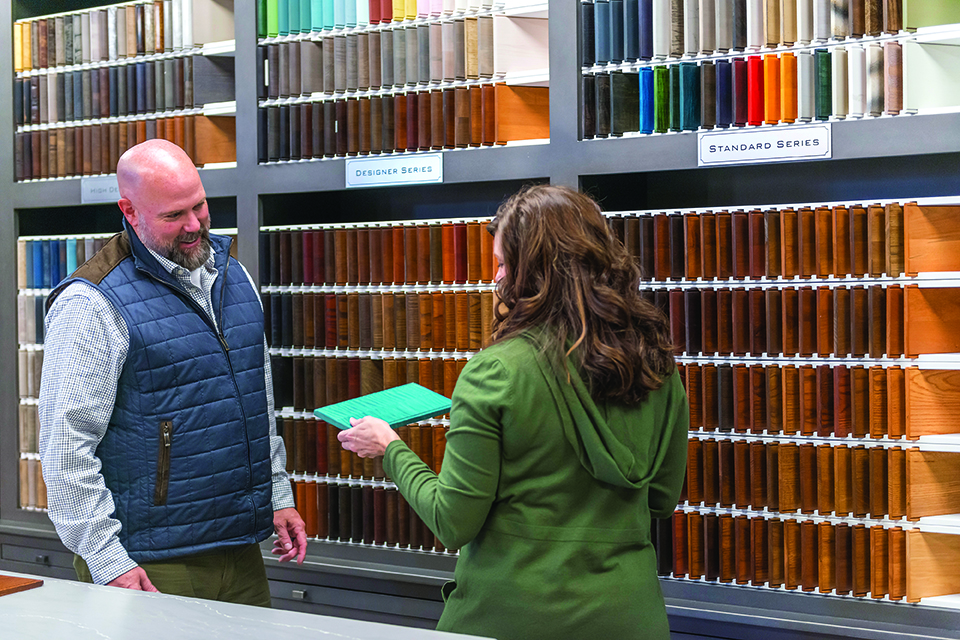 Ohio-made. Quality crafted.
Whether your ideas are concise or free-flowing, they'll help you put pen to paper – literally. Consultants often create hand-drawn sketches of designs right in front of you. Choose from 12 wood species and over 3,000 wood finishes, and dream up everything from shape, color, materials and more. You'll have the chance to personalize any piece, any way.

DINING ROOM
Sometimes creating the perfect piece of furniture means finding beauty in imperfections. These stunning dining room tables do just that by using a live-edge style, embracing the tree's natural beauty and adding an exciting tactile element, too. Add matching, sturdy live-edge legs or play with textures by adding a modern, metal base. If straight and narrow (or round and wide!) is your preference, start by selecting your favorite surface material. Your consultant will help you explore styles until you find the one that speaks to you because "perfect" looks different to everyone.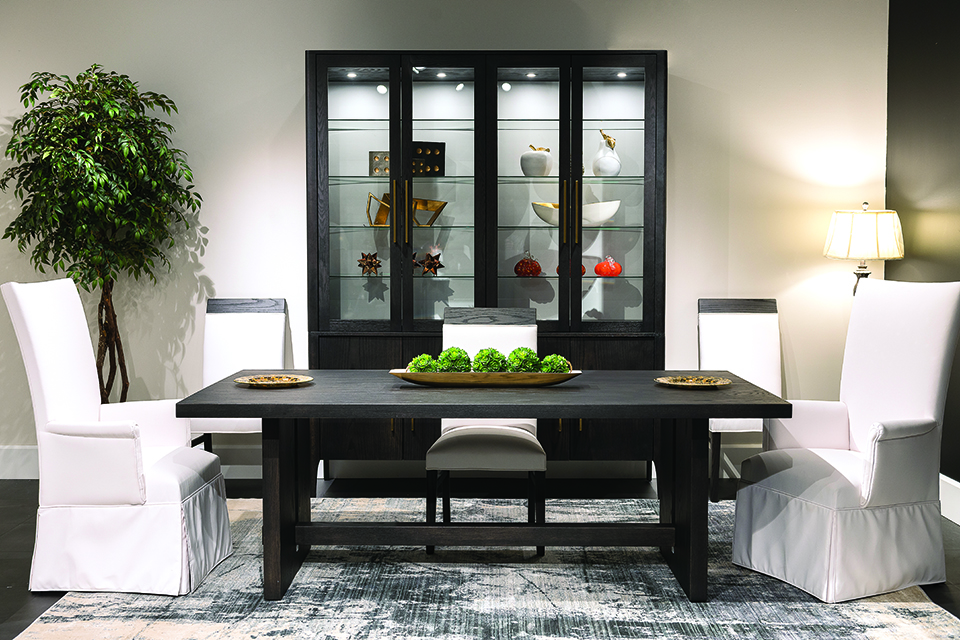 It's easy to forget that items we use the most, like dining room chairs, offer another opportunity to enhance style. Start your personalized design by exploring the structural options available or create your own from scratch. Open back or ladderback, with arms or without, wooden seats or fabric ones — it's up to you. A sleek, modern design for dining chairs can add an interesting visual contrast to a creative table. Opt for a dark gray cushion to balance natural lighting, or complement dark wall colors with beige cushions.
Tied In
Homestead's seemingly endless collection of fabric options allows you to choose colors that best match your home so your furniture can be the keystone that ties the room together.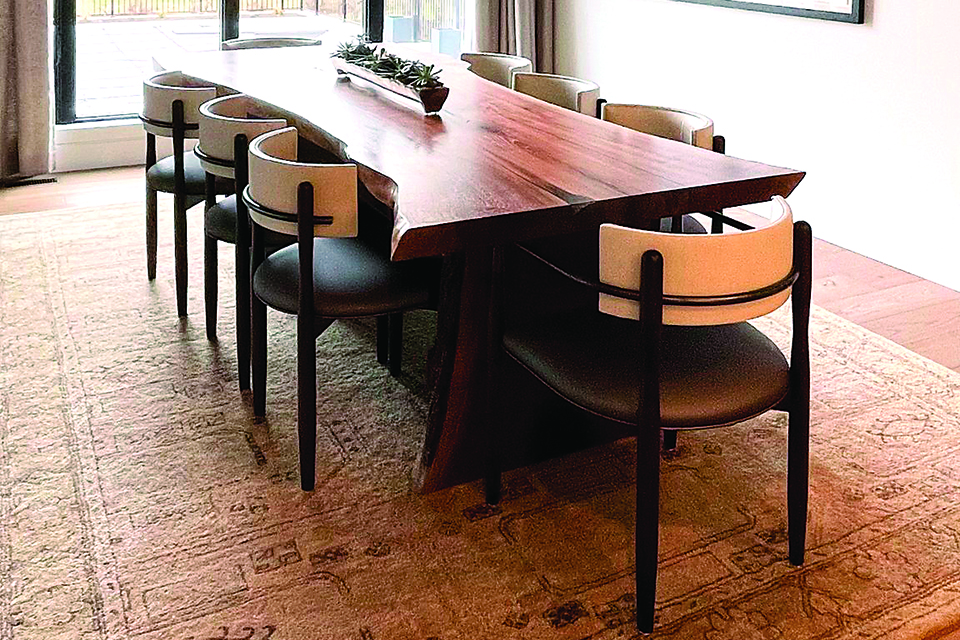 LIVING ROOM
All from One
What brings life to a living room? Is it inviting couches, stately armchairs or functional coffee tables? Maybe it's the combination of pieces that creates a room capable of transitioning from a relaxing oasis to an animated gathering space. Finding so many pieces, let alone ones that match your style and needs, may seem daunting. Homestead Furniture carries a wide range of selections, with the option to personalize any component, so you can find everything you need in one place.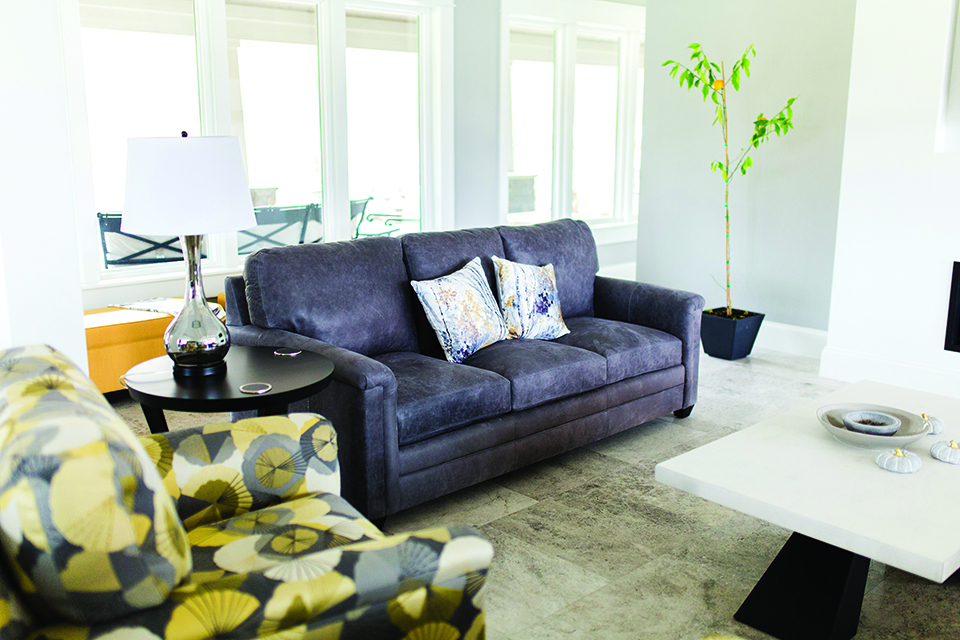 HOME OFFICE
Furniture that Works for You
Forget the days of dull white cubicles or lonely desks crammed into corners. Homestead's design process allows you to optimize style and function to meet your needs, so you can create a space that will inspire productivity. Perhaps you need a large minimalistic desk where you can spread out papers and notebooks to visualize your ideas, or maybe you need lots of drawers to store your multitudes of pens, paperclips or unsightly cords. Don't forget the importance of office chairs and accent pieces, like bookshelves and cabinets. Each piece should work together, and work for you.
A room where you spend so much time and energy deserves to be furnished with pieces made with that same level of consideration. Homestead's dedication to quality craftsmanship ensures that no matter how many times you rearrange your bookshelf or how many hours you spend at your desk, your furniture is built to last.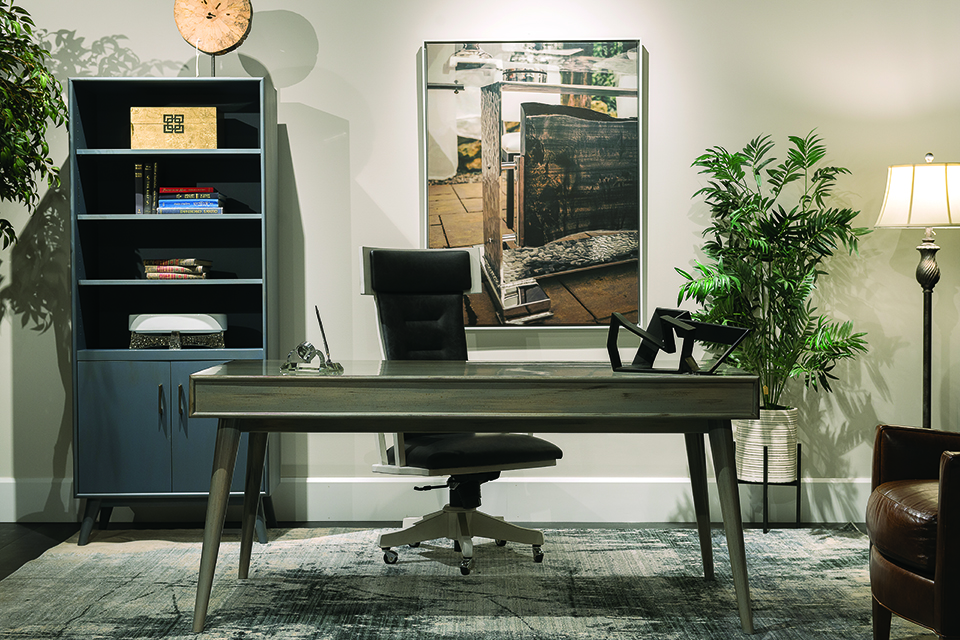 BEDROOM
Sweet Dreams
Personalizing furniture is as much about matching your style as it is about matching your space. The right height, shape, color and material can bring a sense of peaceful cohesion to a room.
This simple hardwood backboard and low-profile bed frame creates an elegant, modern look, allowing the focus of the room to remain on the light, open-air feel of the floor to ceiling windows. Sleek white bedside tables continue the style, while adding a level of function with their wide drawers. The height of these nightstands is designed perfectly in-line with the height of the mattress, making it a convenient place to keep books and tablets within reach.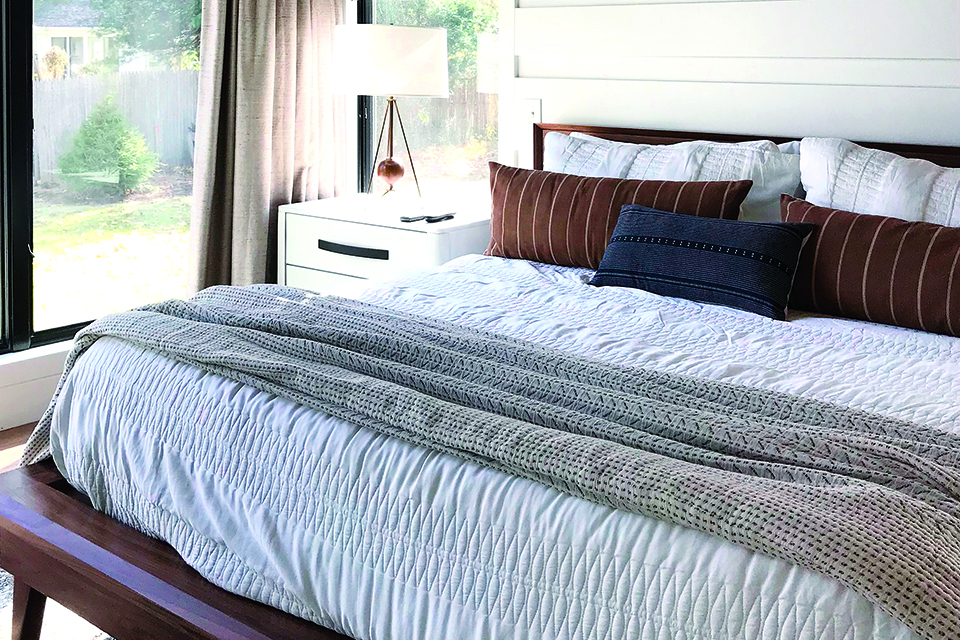 Dream On
One side effect of personalizing your bedroom furniture? You might find yourself dreaming in color swatches and blueprint sketches. Homestead Furniture has the capability to furnish your entire home, so you can head back to the showroom to expand your design dreams anytime.

LANDSCAPING MEETS INTERIOR DESIGN
Outdoor Space
Your outdoor space is an opportunity to expand the design principles you love beyond the four walls of your home. Homestead design consultants can help you merge your style with the natural beauty in your backyard, while still considering function. Choose from aluminum, wicker and wood pieces, each built to last a lifetime. Pick colors for cushions that complement your blooming garden or brighten your neutral patio. Most importantly, envision how you want to use the space. If you find peace in your time outdoors, relaxing poolside or sipping coffee while the sun rises, opt for soft lounge pieces. If you love hosting barbecues and dinner parties, choose a beautiful table and chair set. You can even mix and match pieces for a space that can do it all, so you can make the most of every day.


HOW WE'LL HELP

Call or Schedule Online. Work with our design consultants or bring your own.
Gather and bring your inspiration. Images, catalogs or blueprints. We'll use these to develop stunning furniture that will perfectly fit your home.
We'll handle the rest. We'll help you design and personalize every aspect of your furniture.
FIND US
8233 State Route 241, Mt Hope, Ohio 44660 | 330-674-4902 | homestead-furniture.com