Sponsored
A Founder's Journey
Faith, family and a fondness for pioneering the future — that is the foundation of Homestead Furniture and its sister company, Abner Henry.
It all started in Holmes County more than 30 years ago when Hershberger and his wife, Barbara, who were engaged to be married at the time, started Homestead Furniture in her family's converted chicken coop. The business entailed selling quality pieces made in North and South Carolina.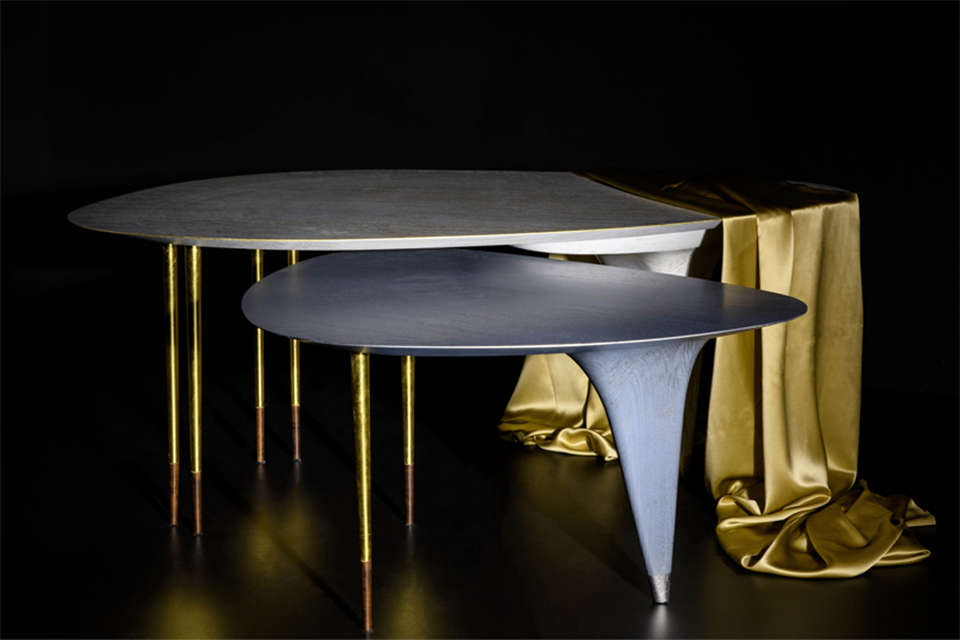 A third-generation woodcraftsman with a background in high-end custom kitchen cabinetry, Hershberger's definition of service entailed giving the customer exactly what they wanted. "We had brand-name furniture we were selling in our retail store, and customers wanted to be able to customize them," he says. "So I drew them out and sent the purchase orders to where the furniture was made."

Hershberger was appalled when manufacturers gave the orders back, revealing they would only make runs of furniture if they could sell a minimum of 500.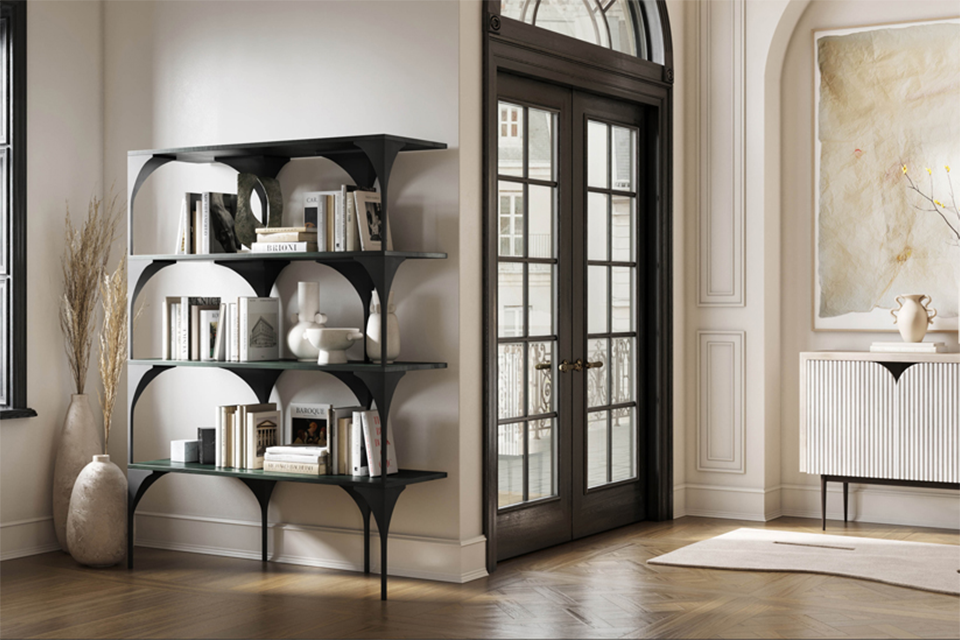 "I told them that's about as un-American as it gets," he says, relating that he refused to disappoint his customers. With purchase orders and deposits in hand, he began enlisting local craftspeople to bring these designs to life.

"Word of mouth travels very quickly when you serve customers on the level they wanted to be served," he says. "It didn't take long for people to realize that we were building furniture to the same specs as what you'd expect from a high-end furniture store."

Three decades later, Hershberger traded in the 4,000-square-foot chicken coop for a 40,000-square-foot manufacturing facility and 35,000-square-foot retail store and design center. In 2008, Hershberger broke into the high-end design community with the founding of Abner Henry, a furniture manufacturing business named after his grandfather (Abner) and dad (Henry).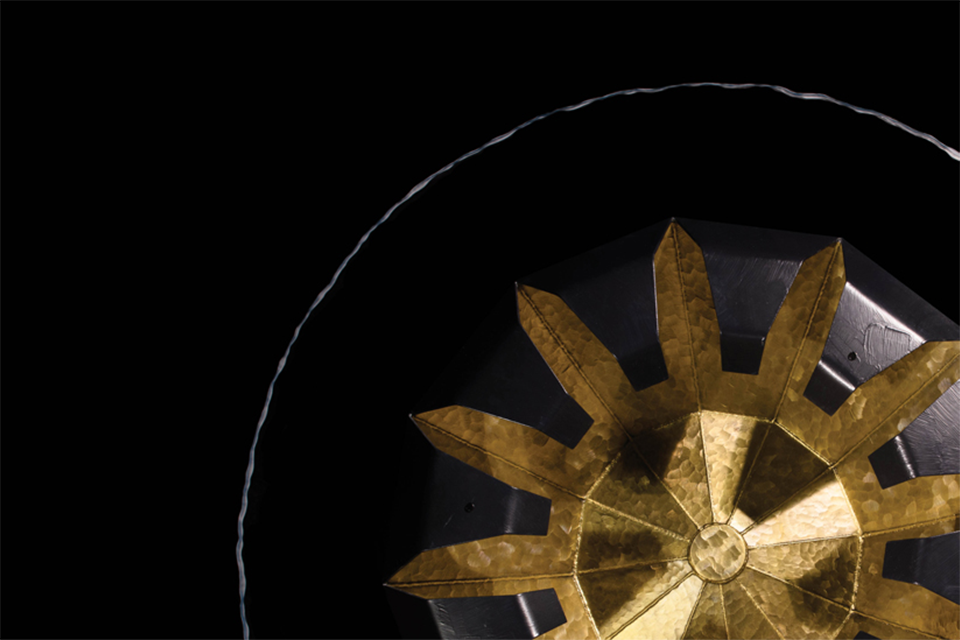 "I saw a huge gap in American people who wanted high-quality American furniture with great style," he says. "It's our little niche in the marketplace that has quite humbly exceeded our expectations."

Having garnered worldwide recognition, Abner Henry caught the attention of The Metropolitan Museum of Art, which was searching for a furniture company to collaborate in the creation of a one-of-a-kind, art-inspired collection. Hershberger got the call in 2020.

"I wondered how and why someplace as famous as The Met would come to a conservative Amish guy from Ohio to be a part of this special collection," Hershberger remembers. The answer was the foundation upon which he built his entire legacy — a multigenerational, certified-green business producing high-end, heirloom quality furniture that's Amish-made and immaculately designed using sustainable and solid customizable hardwood. "They listed all of these things and said they'd done a global search, and we always stayed on their radar."
After nearly three years in the making, the AH x Met Collection, featuring stunning designs inspired by world-renowned historical paintings, is on display in the Abner Henry Showroom at Homestead Furniture & Design Center in Mt. Hope, Ohio. Reflecting a perfect biblical number, the seven pieces tap into the spiritual minds of the artists who created the works they reflect.

"The Met came to us with a clean sheet of paper and said they wanted to give us complete access to the entire museum and warehouse and whatever we needed," says Hershberger, adding that this larger-than-life endeavor would not have been possible without the tremendously creative and innovative efforts of an array of artisans. "I'm still in awe that The Met gave us full flexibility of putting that together."

The result is a remarkable limited-edition collection that exemplifies the very spirit of the Abner Henry brand — a perfect blend of art and design rooted in the past and pioneered by the possibilities of the future.

For Hershberger, the greatest piece of advice he can give is to be a good steward of the talents God has given you. "Keep the same level of passion for every aspect of your work. Then, go home to your family and live with that same kind of intensity, compassion, and passion," he says. "I just think we should live every day to the fullest, and if you do that, honestly, you will achieve way more than you ever dreamed or anticipated."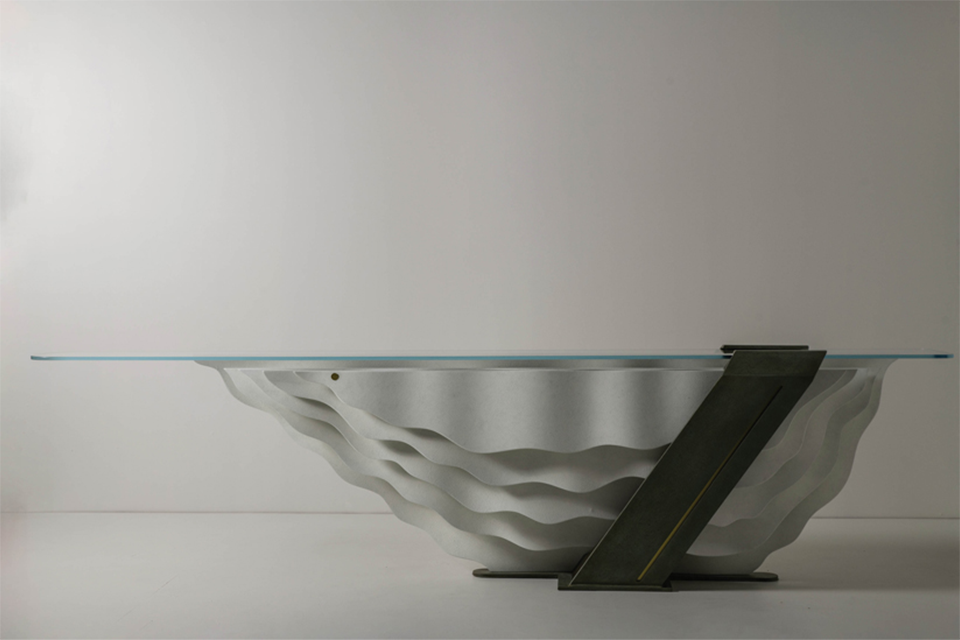 HF Trade: A Designer's Best Friend
Vision. You need to feel confident knowing you have a resource that believes in limitless possibilities. HF Trade, Homestead's designer-friendly trade program, does just that by giving you exclusive access to all that our furniture and design center has to offer, including complementary trade pricing, white-glove delivery, custom designs, and sizing at your fingertips; individual attention and service; free samples of fabrics, wood and metal finishes; and full access to our 35,000-square-foot showroom.

HF Trade also gives you the opportunity to work with other prestigious furniture brands that we stand behind as much as we do our own pieces. Among these are American Leather, Lancer Inc., Norwalk Furniture, La-Z-Boy, Jensen Outdoor, Woodward, Lloyd Flanders, Jaipur Living, Uttermost, Noir, Stearns & Foster, Beautyrest, Tempur-pedic, Iconic Pineapple, and Abner Henry.

HF Trade takes care of the logistics, allowing you to give your client your full attention and focus solely on designing the space of their dreams. Contact us today to get to know your HF Trade representatives and learn more about what the program offers.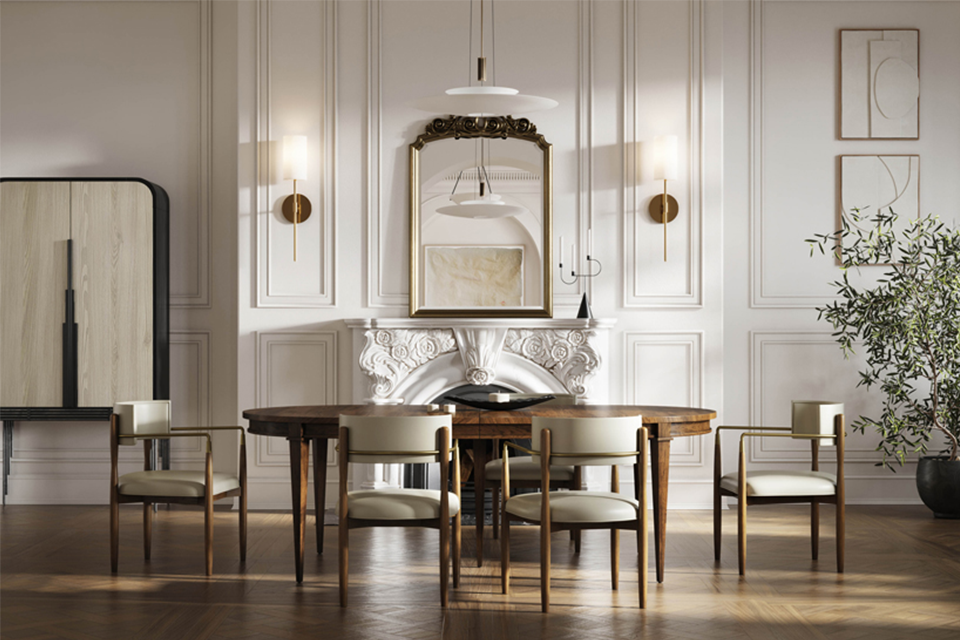 What to Expect
When you or your designer book an appointment at Homestead, trust that you will be in good hands from start to finish. Whether inspiration strikes as you browse the showroom or you're ready with a sketch, photo or description — all you need to get started is an idea. From single pieces to furnishing full rooms, every project gets the same tender care and attention to detail. At your appointment, your consultant will create a visual proposal that will bring your visions to life with sketches, dimensions, and other details, together you'll nail down the look of each piece.
Once you're satisfied, the design will be shared with Homestead's master craftsmen, who fashion your dream into a reality. Finally, when your new furniture is completed, we'll white-glove deliver each piece to its new place in your home — from dreams to done.

Schedule an appointment today