Sponsored
Great Ohio Road Trips | Wayne County
Visit Wayne County, Ohio, to explore downtown Wooster, outdoor destinations, Amish Country attractions and more.
For more information about these destinations and others throughout Wayne County, visit the Wayne County Convention and Visitors Bureau at wccvb.com.
Downtown Wooster
The Quinby Building has stood in the heart of downtown Wooster since 1887, and in March 2022 it became E&H Ace Hardware's flagship store. Covering nearly 20,000 square feet of retail space across three floors, it offers a unique shopping experience.
The first floor has a boutique feel that welcomes browsing, with engaging retail displays and areas featuring seasonal wares. The second and third floors offer the traditional hardware store experience, with a friendly and helpful staff that is happy to field any questions.
The neighboring Wooster Gift Corner is one of downtown's oldest shops, with a mix of jewelry, accessories, greeting cards, ceramics and more. Blackbird Records, located on the opposite side of Market Street, stocks a well-curated selection of new and used vinyl records that range from classic titles to recent releases.

Around the corner, on Liberty Street, Books In Stock, provides an inviting space for bibliophiles to explore, thanks to its well-organized and large selection of used and rare books that span a variety of genres. A few doors away, Blue Spruce Boutique features a thoughtful collection of gifts, home decor, clothing and more.
For more information about downtown businesses, visit mainstreetwooster.org.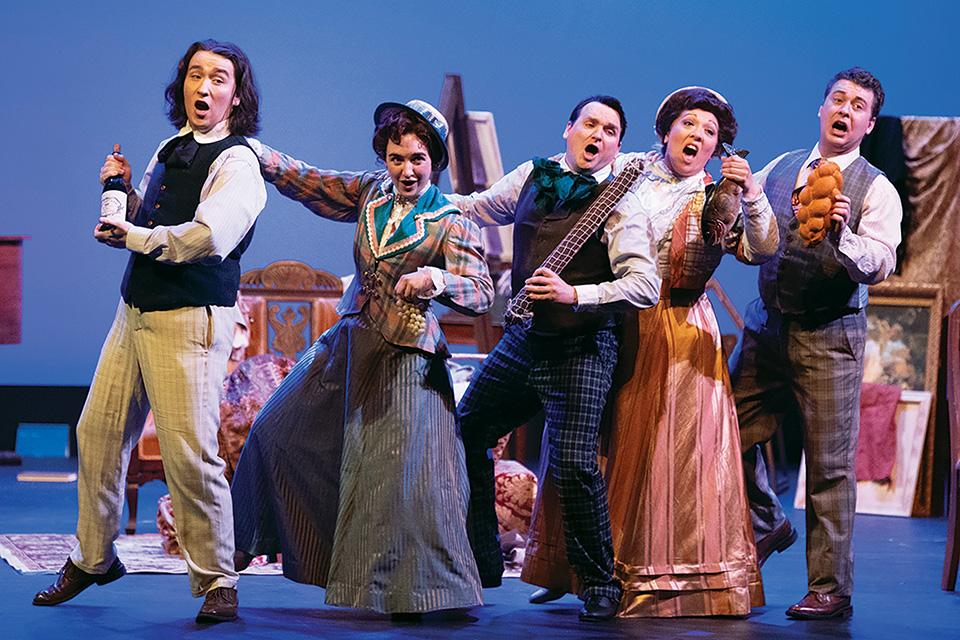 The Ohio Light Opera
Lyric theater fans head to the College of  Wooster each year for The Ohio Light Opera. In residence on the campus of Wooster, the repertory summer festival presents a rotating lineup of traditional operetta and musical theater performances, allowing travelers to take in different shows over the course of a multiday visit.

The 43rd Ohio Light Opera season includes six full productions. "Cinderella,"  "Hello, Dolly!"  "The Student Prince,"  "The Pirates of Penzance,"  "The Mock Marriage" and "The Fantasticks" represent the best of the lyrical theater tradition.

Those looking for a preshow meal can head to downtown Wooster. Broken Rocks Cafe & Bakery is open for lunch and dinner Tuesday through Friday and all day on Saturday, offering fare ranging from pizzas and pastas to sandwiches and steaks. The adjoining Rox Gastropub (open only in the evenings) features a menu of creative dishes that changes frequently.

T.J.'s Restaurant has been a local favorite since 1964 and is open for dinner Tuesday through Saturday. Its menu spans pizzas, pastas, sandwiches, and meat- and seafood-focused entrees. Those looking for a place to stay have a range of options, including the boutique St. Paul Hotel, nearby B&Bs and popular hotel chains.
Visit the online box office at ohiolightopera.org or call 330/263-2345.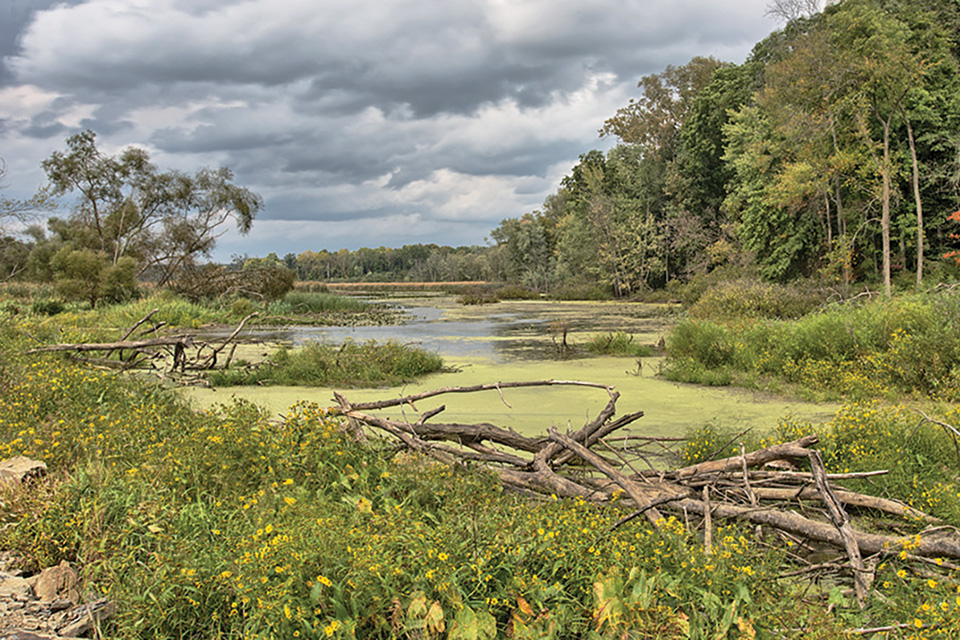 Biking & Birding
Rails to Trails of Wayne County has converted 21 miles of former railbeds into pathways for biking and hiking since the nonprofit organization was incorporated in 1996, and the work continues today.
Trails already completed include the 6.8-mile County Line Trail that stretches from Creston to Rittman and the 10.5-mile Sippo Valley Trail, which runs from the rural community of Dalton to downtown Massillon, where it connects with the Ohio & Erie Canal Towpath Trail. Almost 4 miles of the Heartland Trail have also been completed.
During the past century, The Ohio State University's Secrest Arboretum in Wooster has grown to a 110-acre outdoor laboratory that is home to themed gardens featuring more than 2,500 varieties of plants that showcase different ecosystems. It is a great place for bird-watching, with a variety of species spotted here throughout the year, according to the Ohio Ornithological Society. Guided bird walks are also scheduled periodically.
The state-owned Killbuck Marsh Wildlife Area, spanning 5,703 acres along the border of Wayne and Holmes counties, also offers excellent birding opportunities, with trumpeter swans, bald eagles and dozens of other species among those seen here during the year.
waynecountytrails.org, secrest.osu.edu, ohiodnr.gov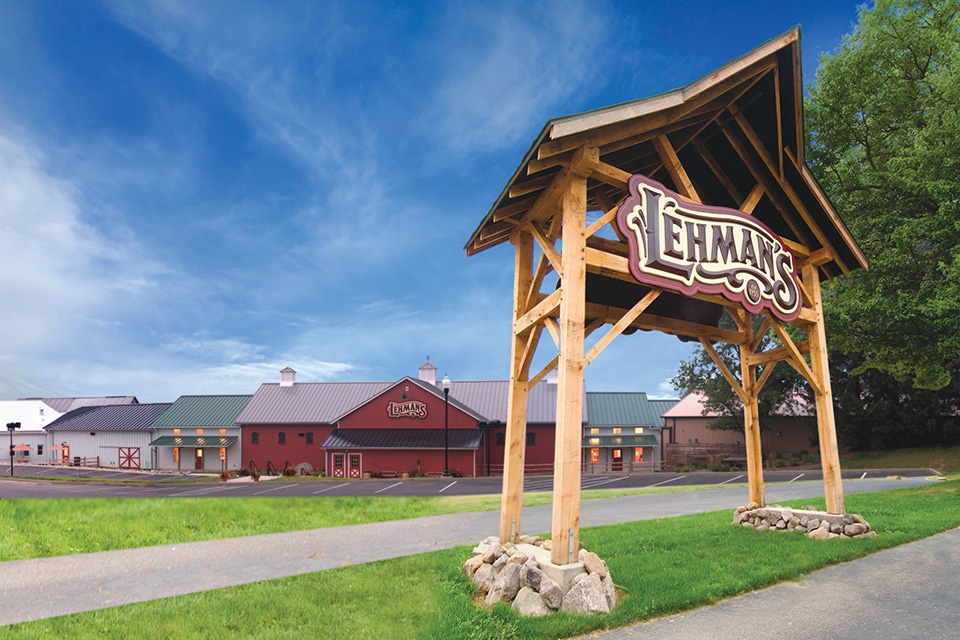 Amish Country
Lehman's in Kidron has long been a destination for those who want to embrace simpler living. What started in 1955 as a small business serving locals is today a sprawling shopping destination that focuses on tradition and self-reliance, with an emphasis on nonelectric items and time-honored homesteading practices. A visit makes for a fun browsing experience, and the store's expansive selection of products ranges from wood-burning stoves and gas-powered appliances to traditional toys and camping gear.
P. Graham Dunn, located about 5 miles north of Lehman's, provides the opportunity not only to browse a wide selection of inspirational home decor items (as well as other gifts) but also watch them being made. Along the sides of the large retail showroom, viewing areas and windows look out on the production floor, and a grand, two-story lobby and wooden staircase just beyond P. Graham Dunn's entrance set the tone for this inviting shopping experience.
Another favorite in Wayne County's stretch of Amish Country is the J.M. Smucker Co. Store. The company was founded in Orville in 1897 and now makes a variety of great tasting, convenient and responsibly produced food that appeals to both people and pets.
lehmans.com, pgrahamdunn.com, jmsmucker.com/smucker-cafe-store