Sponsored
Cozy Winter Getaways for Couples – a true Tuscan Escape!
Beat the winter blues with a getaway for two. Gervasi Vineyard provides the perfect retreat with cozy fireplaces, delicious Italian comfort food and fine wine.
Imagine waking up in a cozy room replete with old-world charm. Enveloped in plush linens, you open your eyes and examine your surroundings. Exposed wood beams, stately furnishings and a painting of a Tuscan landscape would have you believe you've spent the night in an Italian country house … but you haven't left Ohio.
You notice snowflakes dancing outside the window, but the crackling fireplace wards off the winter chill. As you step out of bed, your bare feet are welcomed by the warmth of heated travertine tiles. You make a cup of coffee and consider venturing out for breakfast, but another glance at the swirling snow persuades you to stay inside. Just then, there's a knock at the door. A smiling attendant greets you with a wooden box, and you open it to find a roasted vegetable frittata, fresh croissants and fresh sliced fruit. Breakfast in hand, you ease into the morning and enjoy the comforts of your well-appointed suite.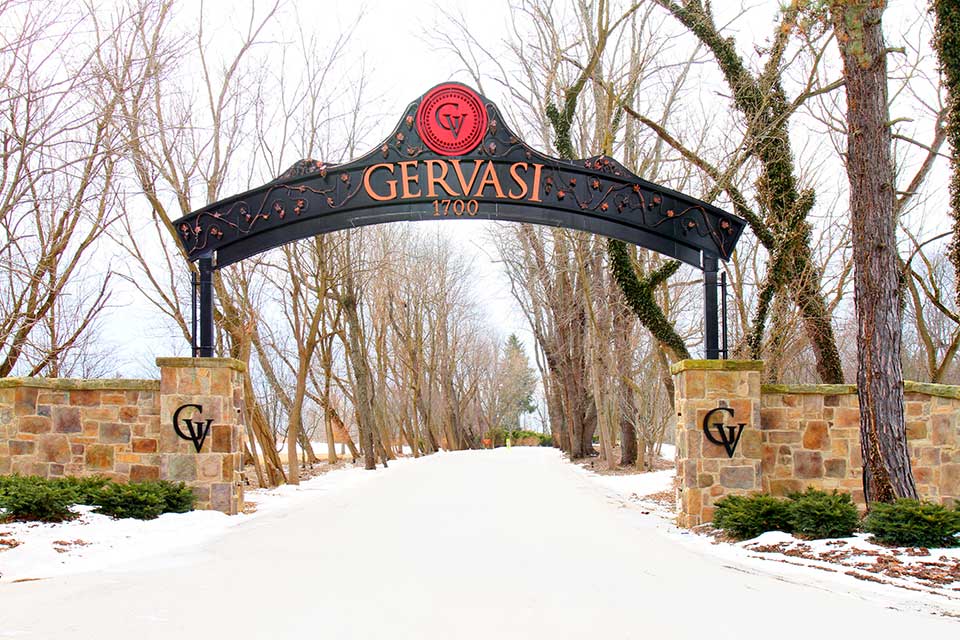 If this sounds like an enticing start to a winter getaway, you won't have to travel far to find it. Gervasi Vineyard is a Tuscan-inspired winery resort located in the heart of Canton, Ohio. The stunning 55-acre estate offers 48 luxurious suites, three distinct restaurants and a coffeehouse/cocktail lounge. As you enter the property through the arched gateway, you are instantly transported to an Italian village that feels miles away from the suburban neighborhood Gervasi calls home.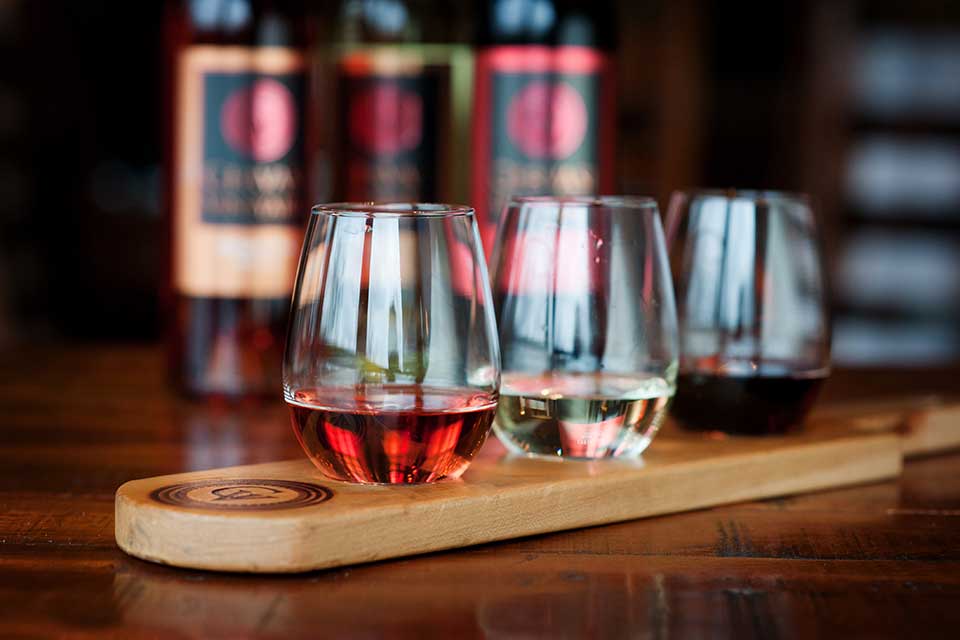 Start at The Crush House Wine Bar & Eatery for a casual lunch and wine tasting. The contemporary wine bar and eatery is housed in a modern loft-style building and offers appetizers, soups, salads, sandwiches, pastas and select entrées. If you visit on a Saturday, be sure to take a tour of the adjacent winery. Free tours are available on a first-come, first-served basis, or make a reservation for the enhanced "pairings tour," which includes a tasting of popular Gervasi wines paired with small bites.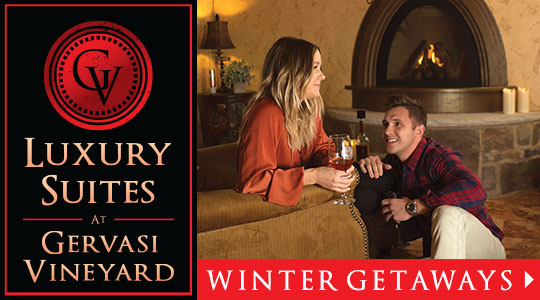 A visit to The Marketplace is a must during your stay. The cozy boutique gift shop features a variety of unique items, from jewelry and accessories to home décor and specialty foods. You'll also find Gervasi's collection of award-winning wines with over 30 varietals, including three grown on the estate.
For dinner, The Bistro offers upscale Italian cuisine made from scratch. Choose from antipasti, salads, brick-fired pizzas, pastas, entrées and delectable desserts. The restaurant resides in a historic barn built in the late 1820s that was renovated and restored. Large picture windows overlook the spring-fed lake, and if you're lucky enough to be seated by the window, you might catch a glimpse of a resident swan gliding gracefully across the water.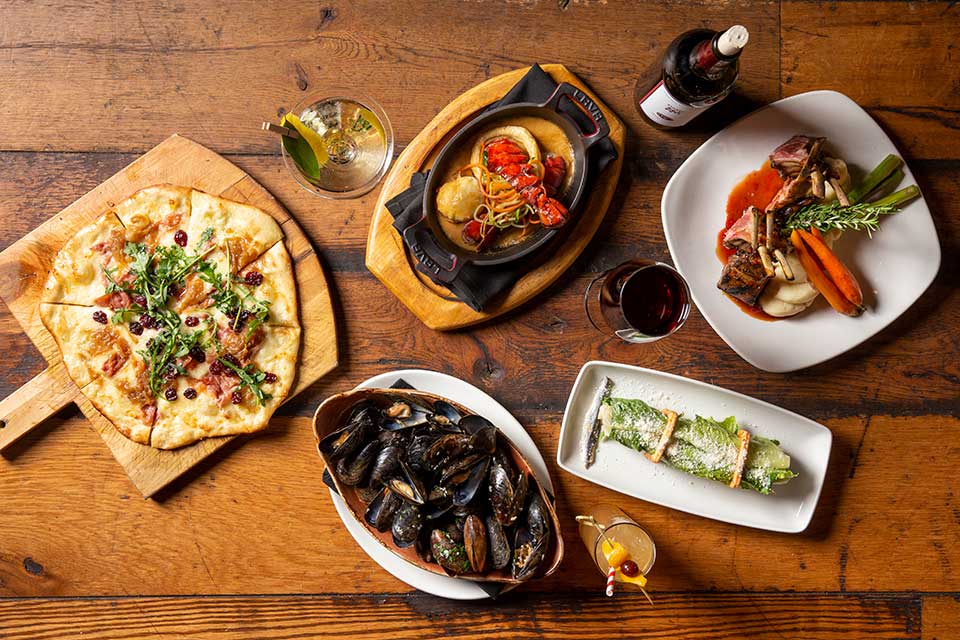 Conclude your evening at The Still House for live music and a night cap. A coffeehouse by day and cocktail lounge by night, this gathering place has something for everyone. Try one of Gervasi's signature spirits – on the rocks or in a craft cocktail – or enjoy a glass of wine or draft beer. A variety of tempting small plates and sinful sweets are available to complement your drink of choice.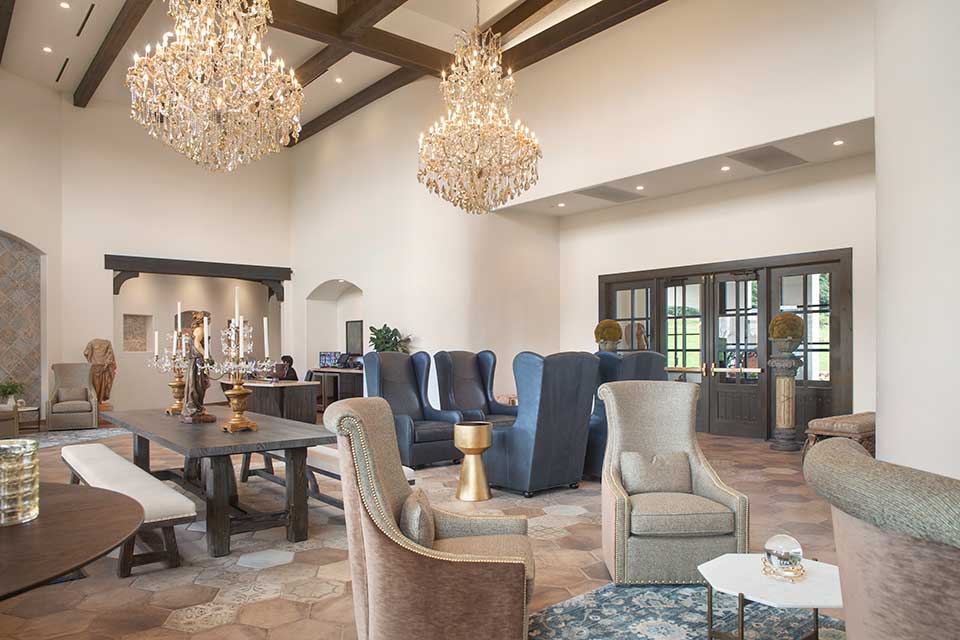 When the day is done, retreat to your suite in The Villas or The Casa. Gervasi's Four Diamond accommodations boast high-end amenities that will leave you feeling pampered and refreshed. A trip to Gervasi Vineyard will wipe away the winter blues!
For more information or to plan your stay, visit gervasivineyard.com.