Sponsored
Gervasi Spirits
For the Saints and Sinners Alike
Gervasi Vineyard, located in Canton, is known for its Italian wines, gourmet meals, luxury hotel and old-world, Tuscan-inspired Villas suites. The winery resort has been recognized as an award-winning, premier destination for over a decade. For the past two years, the Gervasi team has devoted the same attention to detail and commitment to quality with the addition of its small-batch spirits line and state-of-the-art distillery.

Gervasi's Tuscan Chapel
Travel to any Italian village, and there is a church at its center. Paying homage to the family's Italian roots, the owners elected to mirror the architecture and style of St. Gervasio in Denno, Italy — the church where Grandma Gervasi was baptized. In particular, the steeple and spire emulate the original church built in 1542.

The Still House is the chapel at Gervasi Village — only with a twist. This chapel is a distillery featuring the craft concoctions of Gervasi Spirits. Designed as a coffeehouse by day and a cocktail lounge by night, this venue was designed for the saints and sinners alike.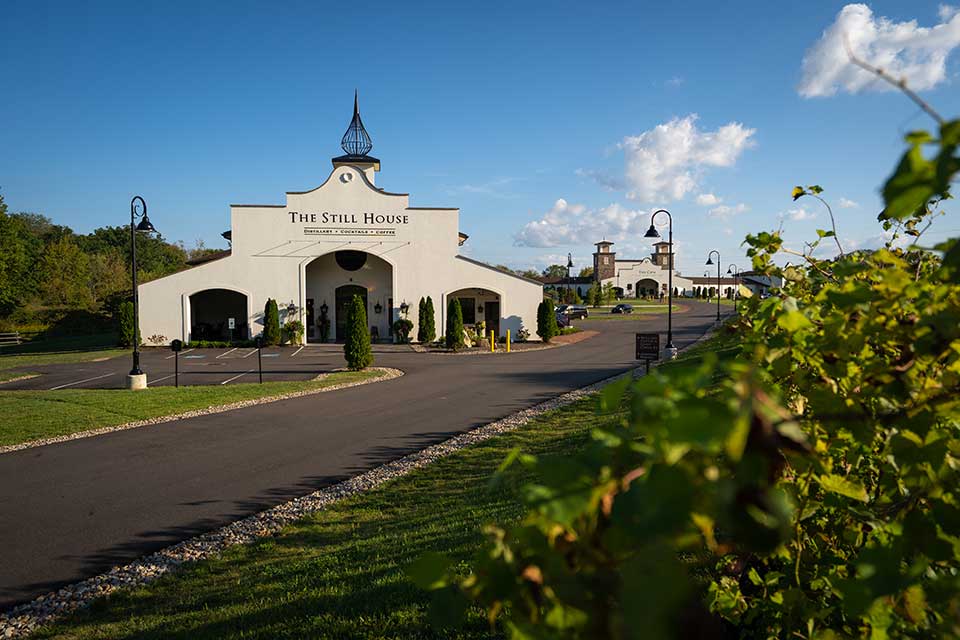 The Distillery
The operational procedures and methodologies that supported Gervasi's winemaking success were applied to making distilled spirits. The boutique distillery is designed at a 25,000 bottle annual capacity and is poised to produce a variety of spirits and liqueurs.

Distillation is accomplished with a 1,000-liter hybrid still comprising a traditional copper alembic pot still for bourbon and whiskey production coupled to dual copper reflux columns and a botanical chamber to produce vodkas and gins. The 150-liter hybrid batch still allows for research and development as well as small-batch boutique production.

The barrel program utilizes only superb North American barrels produced from three-year seasoned white oak by a leading cooper in Kentucky. Further refinement and differentiation of selected spirits is accomplished with hand-selected used, Gervasi wine barrels.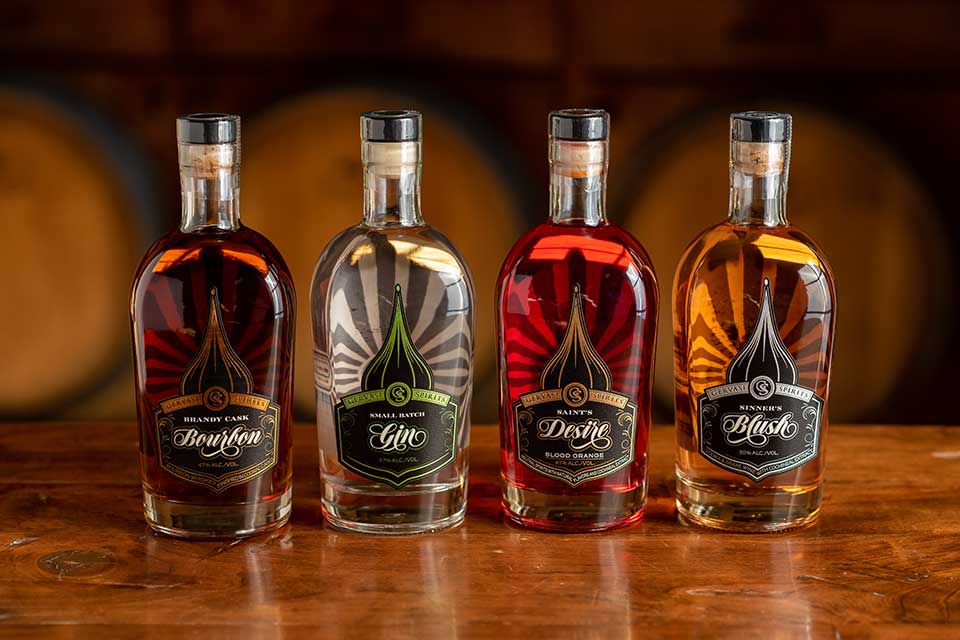 The Spirits
As the winery resort launched into the world of spirits in the spring of 2019, four spirits were released initially: Wine Barrel Bourbon, Wheated Bourbon (out of stock), Small Batch Gin, and Small Batch Vodka. A few months later, "Saint's Desire" Blood Orange Gin and "Sinners Blush" Rosé Vodka were released.

In the fall of 2020, the distillery team proudly released two new spirits: Brandy Cask Bourbon (out of stock) and Rum Barrel Bourbon. These two unique bourbons are currently in limited supply, but will re-emerge in small batches as new barrels are sourced.

Most recently, the winery resort debuted its first liqueur, "BLU", a sweet liqueur made with fresh, locally sourced blueberries. It can be enjoyed neat, as a mojito, or as an "affogato" (poured over sorbet). This popular liqueur is in limited supply, but will be re-released after this summer's blueberry crop is harvested. Additionally, two new spirits are expected to be released late summer or early fall including a Maple Cask Bourbon and Spiced Rum.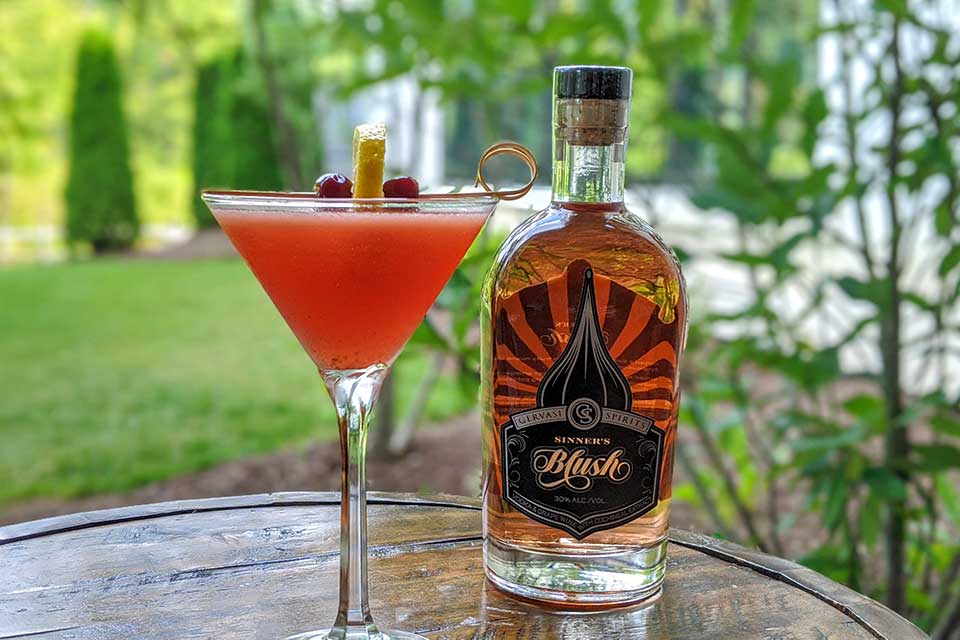 Cocktail and Cigar Lounge
Gervasi has already made a splash in the glass with its swanky cocktail lounge located inside The Still House. Offering specialty craft cocktails from contemporary mixologists, Gervasi wines, and locally made craft beer, the lounge is perfect before or after dining in one of three distinct restaurants located on the 55-acre estate. Live music, offered in the evenings, makes the experience even better.

What pairs well with cocktails? How about a cigar? It seemed fitting to add a comfortable and spacious cigar lounge alongside the cocktail lounge, since those are two indulgences enjoyed on a night out. Some combinations just fit, and bourbon and cigars are one of those perfect pairs. Forgot your cigar at home? No problem. Gervasi offers over a dozen cigars from which to choose.

To plan your visit and learn more about Gervasi Vineyard visit gervasivineyard.com.