Sponsored
Shopping Getaways!
When it comes to finding the perfect gifts for your family, these destinations are great places to visit this holiday season.
Easton Town Center
Easton Town Center is a premier destination for shopping, dining and entertainment. Located in the northeast quadrant of Columbus, Easton Town Center features more than 250 retailers, restaurants and entertainment venues. It has won numerous awards for innovation and was most recently selected as a Top 10 Comeback Retail Center Experience as a result of its safe return to hosting guests following the pandemic shutdown.
Along with pedestrian-friendly walkways, an open-air town square, fountains and parks to enjoy, Easton is constantly bringing the best and latest stores and restaurants to Columbus. Easton's newest district features new entertainment, restaurant, hotel and retail offerings, as well as new office space and living options. Easton's new district is the only place in Ohio you'll find RH Columbus, The Gallery at Easton Town Center, True Food Kitchen, Forbidden Root, The Beeline, and Ivan Kane's Forty Deuce Cafe and Speakeasy Supper Club.
Upcoming openings in the expansion include Aloft Hotel, Crimson, Dragon Donuts, LemonShark Poké & Makai Grill, Pins Mechanical Company and Slurping Turtle. The new district also boasts a first-of-its-kind collaboration between artists in the central Ohio region and the shopping, dining and entertainment destination. For more information, visit eastontowncenter.com.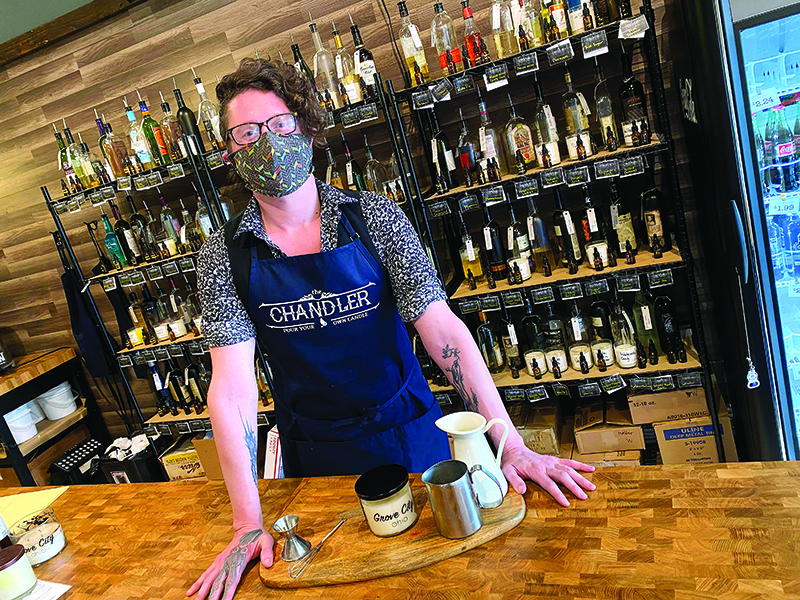 Grove City
Choose from one of 18 hotels and settle in for a holiday-shopping getaway in Grove City. While you're there, make a plan to experience one of the many adventures the area is known for.
Shop the latest fashions at Dapple + Dun Collective in Grove City Town Center. Discover treasures galore when you explore four levels of antiques, fashion and more at Country Hearth Primitives, and experience shopping that draws rave reviews from out-of-state fans at The Farm Table on 62.
When it's time for lunch, grab a Pizza Trek Guide at any participating restaurant and start earning your way to a free Pizza Trek T-shirt. (Visit five participating spots to claim your prize.) Then, refresh your perspective by hiking the REI River Trail at Scioto Grove Metro Park (and burn off some calories while you're at it).
Spend the evening back at Grove City Town Center and explore the area's collection of shops with a drink in hand in this Designated Outdoor Refreshment Area. Visit The Chandler, where you can mix your own customized candle scent and color, before heading out to dinner at one of Grove City's great restaurants. For more information, go to visitgrovecityoh.org.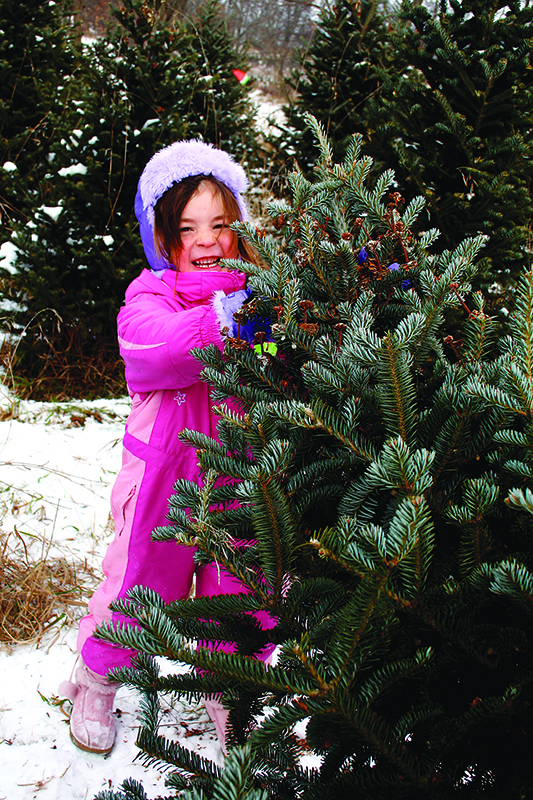 Medina County

Medina County is the place to be during the holiday season. Downtown Medina is home to Castle Noel, America's largest indoor Christmas entertainment attraction, where you will see costumes, props and set pieces from many great Christmas movies.
Mark Klaus (that is his real name) has collected wonderful items such as Cousin Eddy's RV from "National Lampoon's Christmas Vacation" as well as the Grinch's 16-foot sleigh and Cindy Lou Who's bedroom set from Jim Carrey's "How the Grinch Stole Christmas."
Enjoy the many Christmas window displays from New York City department stores and even slide down the slide like Ralphie did in "A Christmas Story." (Castle Noel reservations are required.)
Also make new memories by visiting one of Medina County's tree farms, where families can cut their own Christmas tree or pick out a fresh-cut one, a garland or a wreath to decorate the home.
Shopping is a big part of the holidays, so check out the many great and unique antiques and outlet shops in Medina, Brunswick, Wadsworth and throughout the county to find that special gift. While out, enjoy the county's many fine restaurants. Make it a weekend stay so you can see it all. For more information, go to visitmedinacounty.com.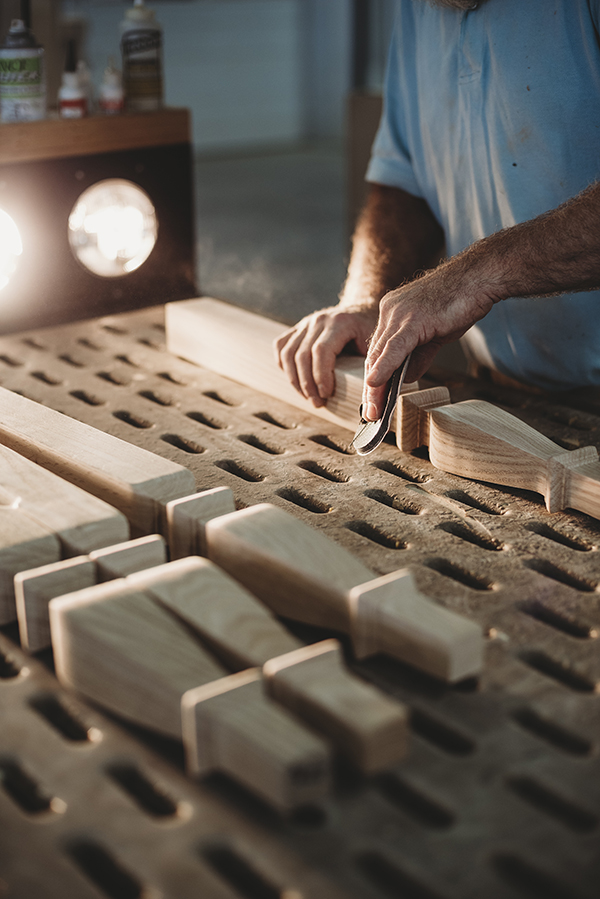 Millersburg & Berlin
Head to Holmes County and discover the beauty of Ohio's Amish Country and experience life lived at a slower pace. Drive the back roads for scenic views of the countryside, stopping at great bakeries, shops and markets along the way. Millersburg draws visitors looking for artisan goods, handcrafted pottery, one-of-a-kind pieces such as live-edge furniture and live entertainment on the weekends. Visit Farmhouse Frocks for stylish clothing sewn by Amish women and browse vendors from all over the state at The Jenny Wren. Stop by Millersburg Brewing Co. downtown for a bite to eat and a beer flight, grab a burger and great homemade chips at Bag's Sports Bar or opt for one of the brick-oven pizzas at McKelvey's Pub.
In nearby Berlin, travelers can enjoy a taste of the simple life while browsing Amish-made goods and foods. Head to the Berlin Village Antique Mall to hunt for vintage finds. Then, browse the 52,000-square-foot Holmes County Flea Market, filled with more than 100 vendors. The Village Gift Barn — a former dairy barn that's been converted into 20,000 square feet of shopping — is a great spot to find home furnishings, clothing and decor. For more information, go to visitamishcountry.com, heartofamishcountry.com or historicdowntownmillersburg.com.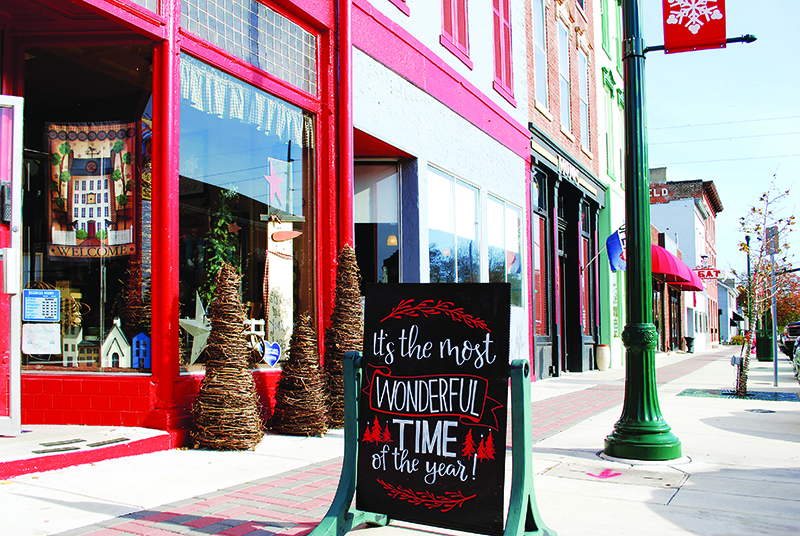 Miami County
Make a trip to Miami County, where you can find unique gifts while visiting a variety of local shops in the region's beautiful historic downtowns. Whether you're looking for a funny find from Three Weird Sisters in Troy, the perfect Christmas tree ornament at Apple Tree Gallery in Piqua or stocking stuffers at Topsy Turvy Toys in Tipp City, you'll find ideas for everyone on your holiday gift list.
While browsing the storefronts, be sure to stop for a cup of coffee or a sweet treat at one of the county's bakeries. Or, if you have a bigger appetite, choose from a variety of local restaurants that offer a range of dining options, from a casual bite at 311 Drafthouse in Piqua to more upscale fare at Coldwater Cafe in Tipp City.
Miami County's downtown districts offer everything visitors need within walking distance, so make plans to spend a day of shopping or an overnight stay. Plan your trip around a can't-miss, holiday-season drive through the Holiday Lights at Lost Creek Reserve. Open for its second holiday season, this attraction is sure to become a Miami County family tradition. For more information, visit homegrowngreat.com.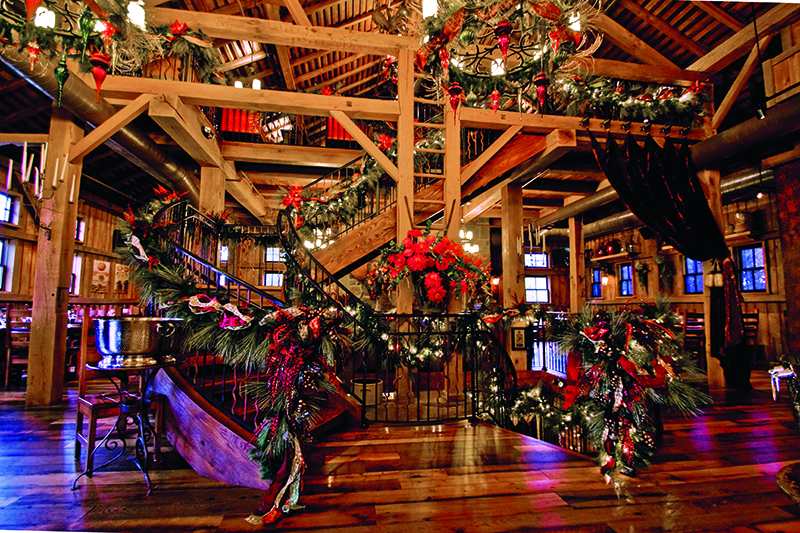 Gervasi Vineyard
The holidays look a little different this year, but Gervasi Vineyard in Canton has a full lineup of activities and events to help you safely celebrate the season. What-ever the occasion, Gervasi's variety of cuisine has you covered, be it family-style carryout or watching cook-ing demonstrations of enticing dishes before sampling them with an accompanying wine.
Attend a pairing event to awaken your taste buds with Italian wines and chocolates. Or gather with friends, family or colleagues for a sit-down dinner at The Bistro, Gervasi's upscale Italian restaurant. You can even host a gathering in the grand Tuscan ballroom.
Craft beer fans will want to visit The Crush House to try Gervasi's limited-edition Christmas Ale, while those who enjoy spirits can opt for a handcrafted seasonal cocktail featuring distilled-on-premises vodka, whiskey and more at The Still House.
Hunt for gifts at Gervasi's four-day Marketplace Holiday Gala or sip and shop for jewels at Bubbles & Bling (visit website for more information on these events). Bring the family for a horse-drawn carriage ride or plan a couple's getaway with a stay in one of Gervasi's spacious suites, featuring high-end amenities, a cozy fireplace and complimentary in-room breakfast. For more information, visit gervasivineyard.com.
Whether looking for a one-of-a-kind gift for a loved one or a treat for yourself, Butler County is full of unique shops and boutiques perfect for safe holiday shopping.
Wander downtown Hamilton and browse Wildfire Hygge Goods, Sara's House, Made to Love and Unsung Salvage. Head to Uptown Oxford and explore the historic, red-bricked Uptown area. Snag decor, jewelry and current fashions at The Apple Tree, Juniper, Walker's and more. A quick drive brings you to even more delightful shopping at Middletown's Pendleton Art Center, where more than 30 artisans create unique and memorable pieces that are available for purchase.
Shop all the top brands and stores at Liberty Center this holiday season. While you're there, check out the outdoor train display and marvel at the murals created by artist Kelsey Montague. (They're perfect for a holiday shopping selfie!)
Complete your shopping list by exploring the retailers at the Streets of West Chester and Frontgate Outlets. Cozy home decor, seasonal selections and fashionable finds are waiting. Shops across the area are taking every precaution to make sure your shopping experience is safe and fun this season. Butler County, Ohio, is a great place to get your holiday shopping done. For more information, visit gettothebc.com.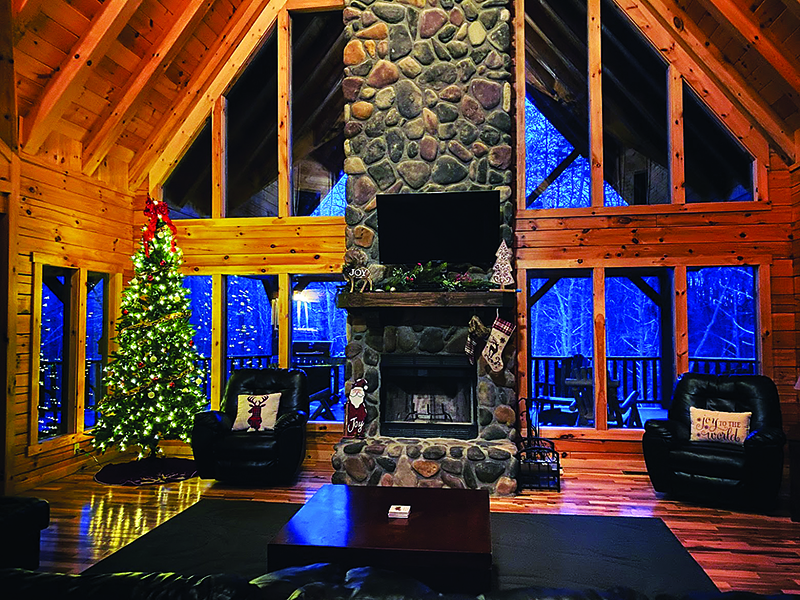 Hocking Hills
For those who love to spend every season in nature, the holidays are a great time to experience the wonder of the Hocking Hills. Those who visit between Nov. 1 and Dec. 13 can take part in the 6th Annual Hocking Hills Holiday Treasure Hunt, a celebration of small business that awards more than 25 prizes, including a Hocking Hills getaway for four.
All you have to do is download the treasure map and collect stamps by visiting any six of the participating businesses. (Masks are required and shops have maximum occupancy requirements.) Or, give the gift of the Hocking Hills this holiday season by purchasing gift certificates to locally owned businesses, be it one of the area's many restaurants, local gift shops or an overnight stay in one of the region's wide variety of cozy accommodations.
The holidays are also a time for family trips to the Hocking Hills. Have a fun holiday-baking getaway, as Hocking Hills cabins have fully equipped kitchens. Or, plan a family trip for the holidays themselves. The area offers the perfect mix of a relaxing escape with easy access to outdoor adventures suitable for a variety of ages. For more information, visit explorehockinghills.com.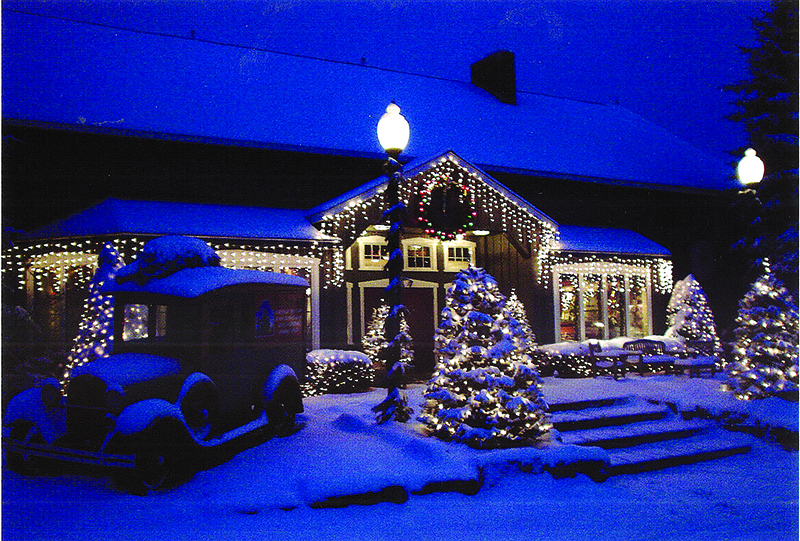 Wayne County
Take your shopping list to locally owned businesses and popular hot spots in Wayne County this holiday season. Downtown Wooster offers a range of shops, from Blue Spruce Boutique to the new JK Gift Shop, as well as upscale restaurants. Families will also enjoy the experience of browsing the storefront windows decorated for the holidays.
Visit Orrville to shop at Journey in Time, featuring 20,000 square feet of antiques, farmhouse decor, jewelry, furniture and more. Then, stop by the J.M. Smucker Company Store and Cafe to shop for unique gifts (you can even personalize your own Smucker jars). Grab a bite at the cafe featuring brick-oven pizzas and signature PB&J sandwiches.
No trip to the area is complete without a stop at Lehman's, a huge store filled with thousands of nonelectric, practical and nostalgic products that started as a small hardware store serving the local Amish community. Shop for art, gifts and home decor at P. Graham Dunn, a beloved family-owned and -operated business that opened its doors in 1976.
Finish up your shopping in Wooster at Pine Tree Barn, an upscale furniture store, gourmet luncheon spot and Christmas tree farm, so you can head home with everything you need. For more information, visit wccvb.com.