Sponsored
Happy Birthday, Defiance!
Join the City of Defiance in celebrating its Bicentennial in 2023.
This 200th-anniversary year will be spent remembering history, honoring the present, and envisioning the future. When the town was platted in 1823, there was great expectation that the location of the confluence of the Maumee, Auglaize and Tiffin rivers would grow into a great city, and this has proven true 200 years later with beautiful parks, a vibrant downtown district and a community that will always feel like home.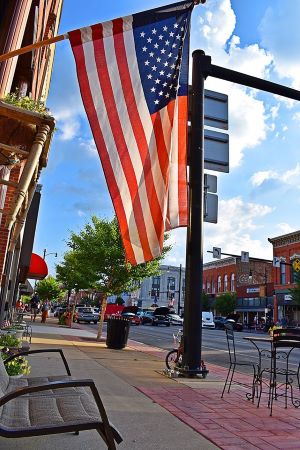 Join us as we kick off this full-year celebration on April 28, 2023.
These events are free and open to the public.

Commemorative Presentation
10–11:30 a.m.
Defiance Community Auditorium
629 Arabella St.
This commemorative presentation will include presentations from local leaders Mayor Mike McCann and Richard Rozevink, in addition to state and regional leaders and a musical performance from Defiance High School students.

Honorary Lilac Tree Planting
11:40 a.m.
Triangle Park
655 Clinton St.
In honor of Arbor Day and in partnership with Gov. Mike DeWine's office, the Ohio Department of Natural Resources, and the City of Defiance Parks Department, there will be a ceremonial planting of a lilac tree. The lilac tree was chosen as the lilac in honor of the city flower.

Birthday Bash
6–9 p.m.
Defiance Public Library Grounds
320 Fort St.
This celebration will include musical performances from the Northwesternaires and Ned Clark, a time capsule presentation, outdoor games, free Meek's birthday cake and Arp's ice cream, a photo booth, book signings by local authors, food trucks, and ending the evening with a fireworks display.
For a full list of bicentennial events throughout the year, you are encouraged to go to visitdefianceohio.com/city-of-defiance-bicentennial or visit the Defiance community calendar.