Sponsored
Our Leaves Are Just Part Of It
Fall festivals, farm markets and foliage — oh my! Come visit Portage County this season and experience the many events that mark this colorful time of year.
Not sure if it is the sweet juicy goodness of a fresh-picked apple from one of our orchards, or the delicious homemade German dishes served at the yearly German Family Society's Oktoberfest, or even the smell and taste of the cinnamon infused coffee drinks being offered at our locally owned coffee shops. Whatever it is, every year Portage County opens its doors to visitors from all over who specifically come to our county to immerse themselves in all that fall offers.
Of all the seasons, fall describes Portage County the best. In the fall this northeastern Ohio county, located just east of Akron and a short distance from Cleveland, Ohio, starts to show its true colors. The county is home to three state parks, a bird sanctuary, nature preserves, and the Portage Park District. You can just feel the electricity of anticipation as the colors start to come alive around the county.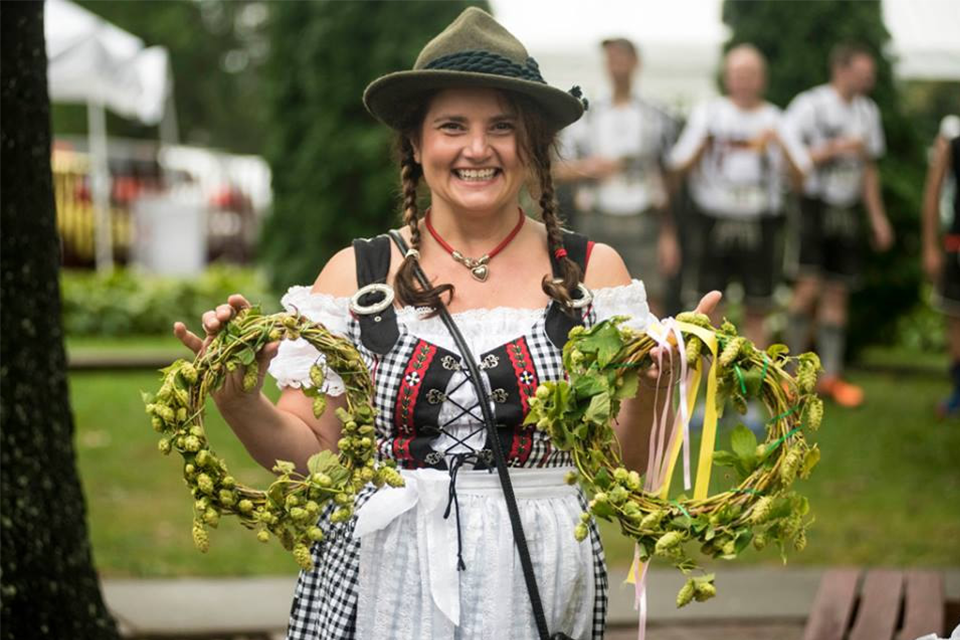 Spectacular fall colors are not just found on our trees. They are found on the hot air balloons that take flight during the annual Ravenna Balloon A-Fair (Sept. 14-17), in the decorations and dresses on display at our local Oktoberfest events and in our apple orchards and pumpkin fields.
We invite you to come experience our colorful side. Start your morning with a crisp morning fall foliage walk or bike ride along the Portage Hike & Bike Trail or at one of our state parks. Enjoy breakfast at Mike's Place in Kent. There is nothing not colorful in this restaurant. Fun menus, crazy decor and more.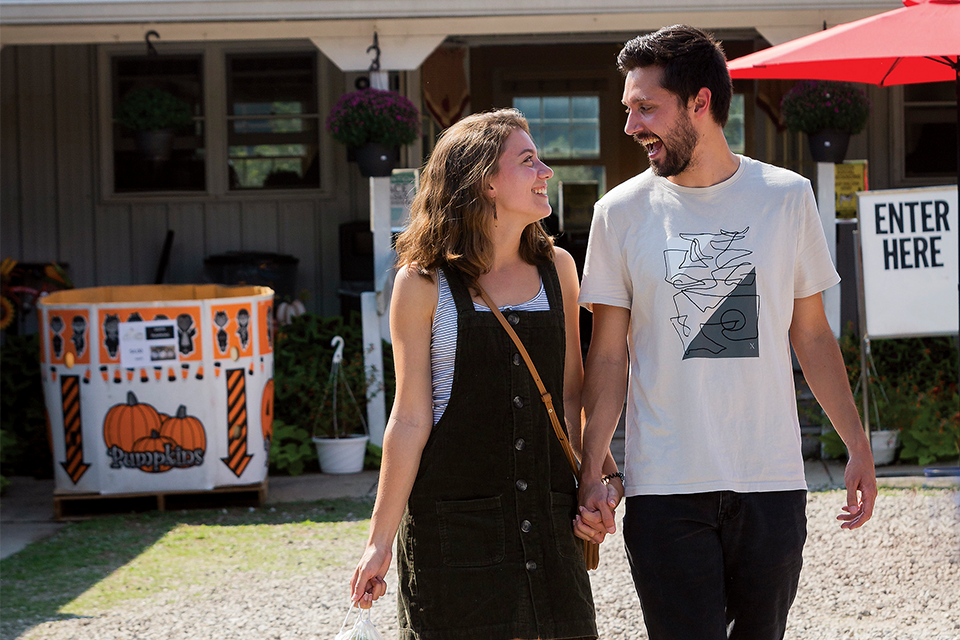 Spend the rest of the day exploring our apple orchards, pumpkin patches, and farmers markets. Take a kayak or canoe ride down the Cuyahoga River or on one of our public lakes. Enjoy a picnic amongst the fall foliage at any one of our three state parks. You may event spot the Goodyear Blimp, which has a hanger in Portage County, roaming our skies.
It wouldn't be fall without finding your way out of one of our area corn mazes or selecting that perfect pumpkin from one of our local pumpkin patches. During apple season, Beckwith Orchards in Kent, starts baking their delicious apple pies. The wafting smell of cinnamon and apples just permeates the air around you. No worries, there are picnic tables available.
Want to add a little fright to your adventure? Fall brings haunted houses and ghost tours to the county. The Kent Ghost Walk guides you through several historic and haunted places around downtown Kent.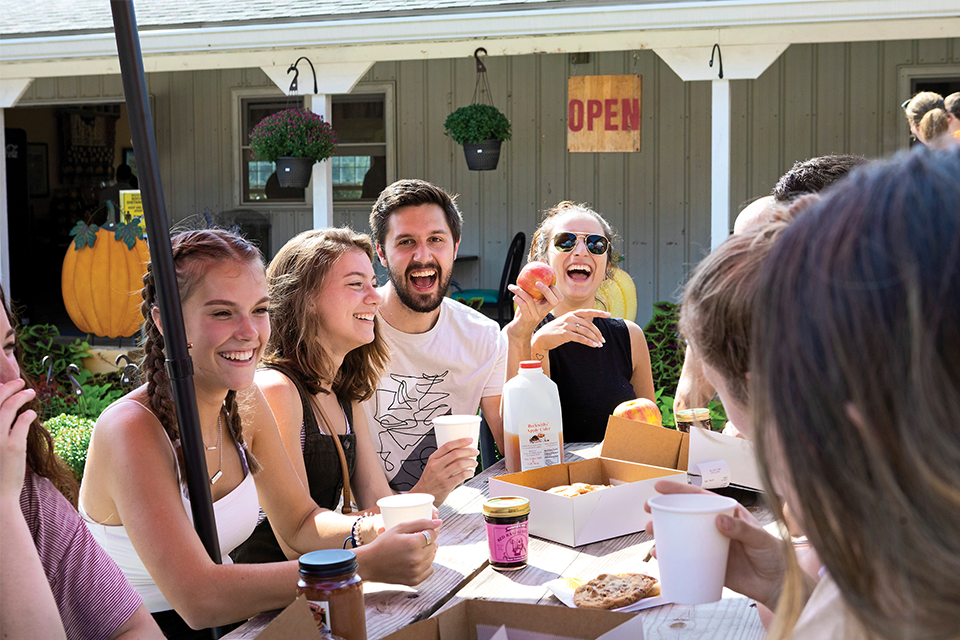 Let's not forget shopping! Portage County is home to antique stores, boutiques, a vibrant Downtown Kent, and the Aurora Premium Outlets. Which is the perfect place to stock up on your fall gear, pick up fall candles and find fall home accents.
This year gather your friends and family and come experience what all the locals already know that Portage County is a great place to enjoy the season. Just a reminder, you are going to want to make sure you bring your camera! Our colors make beautiful social media photos.
Order your free Visitor Guide here or call 800-764-8468!
German dancer photo by David Hall