Ohio Life
| Live Well Ohio
Live Well Ohio: May 2020
Before you gas up the car and map your route, make sure this list of first-aid essentials is along for the ride with you.
May 2020
BY Kristen Hampshire | Photo courtesy of iStock
May 2020
BY Kristen Hampshire | Photo courtesy of iStock
Road Wise
Before you gas up the car and map your route, make sure this list of first-aid essentials is along for the ride with you.

After a spring of staying at home, a summer road trip sounds like heaven. But as you pack your vehicle, be sure to save room for the travel essentials that will keep you and your family safe.

"[First of all], if your car was sitting during the pandemic, make sure you get it into the shop to check the battery and tires, so it is road-trip ready," says Kimberly Schwind, senior manager of public affairs for the AAA Ohio Auto Club, based in Worthington. "If you ignored a necessary oil change or pushed off buying new tires, you might regret it."

The auto club suggests jumper cables, a mobile-phone charter, extra water and snacks, reflectors and a basic tool kit should be in your trunk before you head out. While preparing an emergency kit for inside your vehicle, Schwind advises travelers to consider all the unexpected situations that can occur on the road, including an upset stomach, insect bites, sprains and splinters. A list of first-aid essentials compiled by the American Red Cross includes:
"Be sure to pack extra plastic bags and changes of clothes," Schwind adds, "and a roll of paper towels or disposable wipes almost always comes in handy."

---

A Mind to Make a Difference
Surviving a brain tumor has taught Amanda Davis to celebrate every moment and never underestimate a symptom.

"Serve others, use your life experiences to help other people, and celebrate every moment. Don't hold back."
As she reflects on the last five years, Amanda Davis expresses a commitment to sharing what she's faced in the hope it will help others.
"No symptom is too small," she says, describing how her life turned upside down on Nov. 30, 2015 — the day she was diagnosed with a brain tumor.
Davis, 39, executive director of Visit Grove City, has successfully managed several auto-immune diseases. But when she felt a tingling sensation on her tongue and lips, she contacted her rheumatologist, who scheduled an MRI to record brain activity.
"I'll never forget the moment they put this Hannibal Lecter-like mask on me with a mirror [that allowed me to see] the people in the control room," Davis recalls. "There were two people in the room when it started, and then there were two more and, by the time it was over, there were eight. I knew something was going on."
The MRI had revealed a mass in Davis' brain.
"I was in shock," she says.
After a second opinion, Davis turned to Dr. J. Bradley Elder, director of neurosurgical oncology at The Ohio State University Wexner Medical Brain and Spine Tumor Center. Dr. Vinay K. Puduvalli, director of neuro-oncology at the OSUCCC – James, worked with Elder to create a surgery and treatment plan.
Davis thought about postponing a family trip to Walt Disney World, but decided to go in December, before Elder performed the five-and-a-half-hour craniotomy on Jan. 20.

"I was a mess," she says. "I would lay at night next to my sleeping children crying, wondering if I would get to see their future. Then, I thought, I can stay here, or snap out of it and make those memories and try to enjoy every day."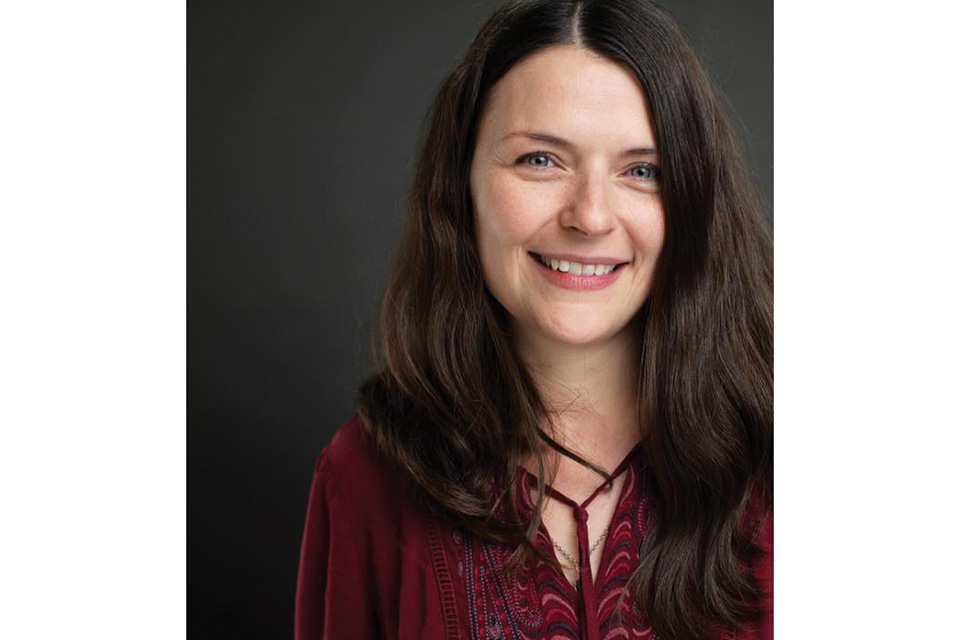 The surgery was a success. The tumor was a glioma, a common type located between the occipital and parietal lobes of the brain. It was classified predominantly as an astrocytoma II glioma, which means the cells are star-shaped and root into the brain. As a result, only the mass could be removed.
Davis woke up from the anesthesia with what she calls "carnival vision" — flashing red, green and blue lights lasting several days. Elder had prepared her for the possibility that, because of the tumor's location in her brain, her sight could be impacted, but he didn't know to what extent.
Davis was put on what she calls a "watch and wait" plan, which started with MRIs every two months, which tapered to every three, and now, every four.
She returned to work six weeks after surgery. Her vision has gradually improved, and speech therapy helped improve the minor memory issues she experiences.
Meditation helps Davis get through those days between MRIs when she feels "heavy scanxiety," and she volunteers for the H.O.P.E. (Healing Others through Peer Experiences) Program at The James, lending support to those going through cancer treatment.
"The most important thing for me," she says, "is to give back."