Ohio Life
| Live Well Ohio
Live Well Ohio: May 2019
Ohio physician Dr. Glen Aukerman helps his patients choose organic and local fruits and vegetables that will be the most beneficial for their individual body makeup.
BY Kristen Hampshire | Photo by Istock
BY Kristen Hampshire | Photo by Istock
All produce isn't created equal — and some might be missing vitamins that support healing. Dr. Glen Aukerman, a family physician specializing in integrative medicine at Bon Secours Mercy Health St. Rita's Family Medicine in Lima, has spent the last 55 years researching how vitamins, minerals and produce can enhance modern medicine.

He founded the WEE protocol — a genomic-specific nutrition plan that uses a patient's conditions, symptoms and lab results to determine nutrient deficiencies so an individualized nutrition plan can be created to fill the gaps. (WEE means We Examine and Evaluate. For patients, it means Work to Educate yourself and Eat accordingly.)

"Ultimately, nutrigenomics can make traditional medicine more effective," says Aukerman, author of Better Health in 120 Days. He started treating patients using nutrigenomics while he was a family medicine physician at The Ohio State University's Wexner Medical Center.

Nutrigenomics is the study of how different foods can interact with specific genes to increase or decrease the risk of common chronic diseases, including Type 2 diabetes, obesity, cancer and chronic pain. To date, Aukerman has treated 55,000 patients this way, helping alleviate issues ranging from fibromyalgia and fatigue to cancer and dementia.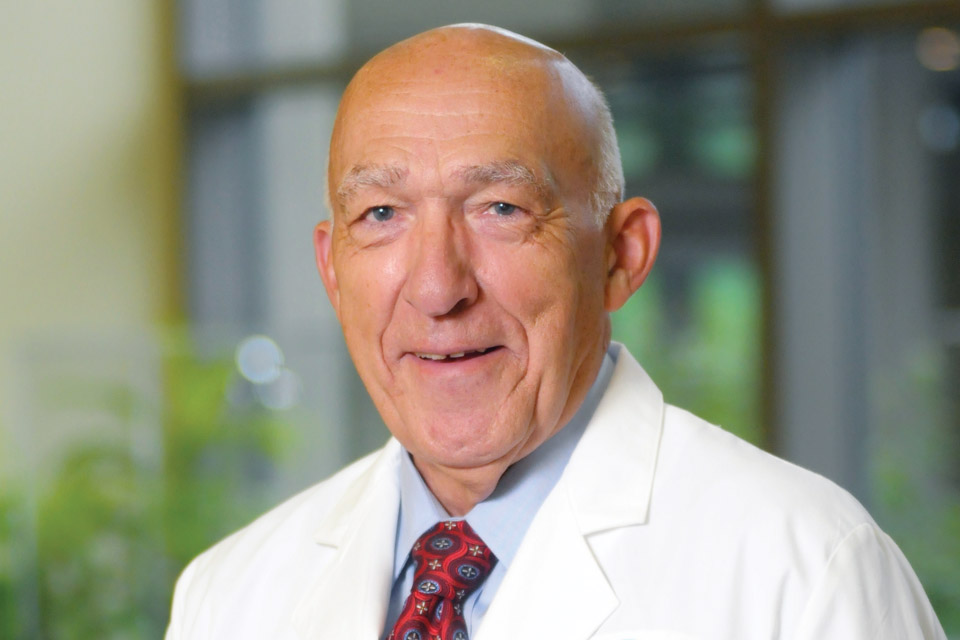 In one case, a doctor told a woman in her 30s she had two months to live because her body was not responding to chemotherapy. She came to Aukerman, willing to try something different.

"By cutting out foods that are high in plant oil and using a slow-release B vitamin, her body was able to better utilize the chemo to fight the cancer," he explains. Other actions included adding the proper amount of pharmaceutical-grade fish oil and balancing her calcium, magnesium and vitamin D. She went into remission for six months. The results aren't always so dramatic, Aukerman adds, but they are meaningful.

"We have people who come in with a diagnosis of fibromyalgia and chronic pain. Once they limit certain foods — it may take several months to clear their system — they are able to move and get around," he says. "When you are vitamin B deficient, you tend to feel pain eight to 10 times more than a person who is not deficient. And, if your calcium, magnesium and vitamin B levels are not balanced, it's a pain generator."

Picking a Healthy Crop

Aukerman has long studied what nutrients and toxins we get from produce by scouring reports by the U.S. Department of Agriculture and National Institutes of Health. Using this information, he has made nutritional tweaks to patients' diets. What Aukerman shares with his patients is this: The "healthy" produce we buy at the store actually can cause inflammation or trigger pain.

"We were able to identify from USDA published data that every type of fruit and vegetable grown in the U.S. since 1950 is lacking in nutrients that can only be obtained if you get them locally and from farms that do not use commercial fertilizer," he says.

According to the National Institutes of Health, 30 percent to 50 percent of people allergic to natural rubber latex suffer from latex-fruit syndrome, an associated hypersensitivity to some plant-derived foods, such as peaches, bananas, figs, apricots, plums, cherries and avocados.

"If you have a latex sensitivity and consume foods [that are part of the latex-fruit syndrome], your body will react by inflaming," he says. "We call it fibromyalgia, chronic pain, joint pain, muscle pain, headache, autoimmune rashes and skin disorders."

Organically grown food, the physician adds, is better because those farms use animal fertilizers high in magnesium and calcium — so the plants soak that in, which results in more nutrient-rich produce. The USDA tested 43 fresh fruits and vegetables grown after 1950. Compared to heirloom varieties (grown before 1950, when food was more likely to be local and grown with organic fertilizers), modern produce showed deficiencies of 6 percent in protein, 16 percent calcium, 9 percent phosphorus, 15 percent iron, 39 percent vitamin B and 15 percent vitamin C.

Aukerman recognized this data aligned with nutrient deficiencies he saw in patients. After determining what deficiencies are present, he prescribes a whole-food-based regimen to fill nutritional gaps and create a better balance that helps the body combat the disease.

"The field of nutrigenomics is all about individualizing a diet based on what your body needs," he says. "What's causing a sensitivity in one person might not bother another or might not be noticed until late in the disease-forming process."

***

How To: Buy Produce that's Best for the Body
Before you fill your cart or carry home an armful of veggies from the farmers market, digest these tips from Dr. Glen Aukerman that will help you buy the healthiest produce.

Grow Your Own: Start a garden and grow heirloom vegetables. Avoid herbicides and pick what you grow when it's ripe and ready to eat or cook immediately.

Shop at Farmers Markets: Buy from organic growers — farms that do not use commercial fertilizers or herbicides. "Visit the farm," Aukerman suggests. "If you're there for peaches and there aren't trees on-site, that means the fruit is shipped in from another farm and not as beneficial to eat. ... Find out if they were grown in your ZIP code."

Buy Organic at the Supermarket: Look for organic labels in the supermarket produce aisle. Keep in mind, these labels don't promise food is completely organic, but the farms they were grown on are most likely to avoid using commercial fertilizers as well as herbicides and pesticides.

Reach for Canned or Frozen: Canned or frozen organic produce is a great option because the canning process converts latex allergens back into protein and sugar, so you'll avoid that issue altogether, Aukerman says.

Stock Up on These Goodies: If broccoli, cauliflower and carrots are grown in good soil (animal fertilizer) on a farm that does not use pesticides, they're a healthy bet for your plate. "Cruciferous vegetables contain a whole group of phytochemicals that fight off cancer,"Aukerman says. He suggests adding greens such as spinach to that list and loading up on blackberries, raspberries and blueberries.