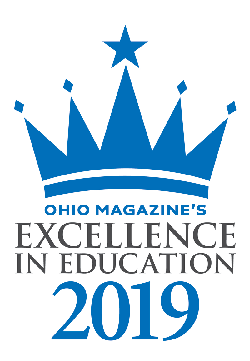 Recognition Program
What is excellence in Education?
Ohio Magazine introduced Excellence in Education in December 2003 as a way for Ohio colleges and universities to recognize their school's outstanding educators. Each year, more than 100 professors and their schools are acknowledged. Excellence in Education is a free recognition program and Ohio Magazine is proud to support and honor Ohio's top educators for their achievements and dedication to teaching.
How can our university be included?
Each school may recommend up to 5 educators to be recognized in the December 2019 issue of Ohio Magazine. To nominate, fill the online form below for each professor and return it to Ohio Magazine by October 1st, 2019.
Ohio Magazine is proud to celebrate education in Ohio and we would be happy to see all Ohio college and universities included in this special Excellence in Education section.
Deadline for nominations:
October 1st, 2019
If you have questions, please contact Myranda Schiebrel at 614/325-2594 or schiebrel@ohiomagazine.com
Eligibility
Educators recommended for recognition must teach at the graduate or undergraduate level.
All recommended professors MUST be actively teaching for at least one semester during the 2019-20 academic year.
Educators should not have been nominated in the past 5 years.
Please note:
In the case that more than five recommendations are submitted from one school: Ohio Magazine editors will evaluate the list to determine which five will be recognized in the Excellence in Education section of Ohio Magazine. (unless notified otherwise).