Home + Garden
Flowers & Bread, Columbus
This Columbus shop offers a mix of wonderful scents and delicious flavors, as well as classes on a range of culinary and floral topics that'll help you bring such artistry into your own home.
January 2019
BY Rich Warren | Photo courtesy of Flowers & Bread
January 2019
BY Rich Warren | Photo courtesy of Flowers & Bread
Sit in just the right place in the cafe at Flowers & Bread and it's possible to smell both the enticing aromas wafting from the nearby pastry shelves as well as the scent of roses and other flowers in the adjacent floral studio. But that's just part of the allure of this harmonious hybrid of a shop located in Columbus' Clintonville neighborhood. It's part cozy coffee shop and bakery but also a flower shop and educational space.

"As far as we know, there's no other establishment anywhere that's got the exact combination of elements that we've got here," says co-founder Sarah Lagrotteria.

The cast of regular patrons includes a local poet and a composer who drop by regularly to work. Savoring the homemade scones and coffee, it's easy to see what draws them to the place. One can be wonderfully lulled by the quiet conversations intermixed with the sounds of Frank Sinatra or Nat King Cole. Then, there are all the delectable aromas.

"When we were working on the initial concept, we decided we'd focus on the simple pleasures in life," explains Tricia Wheeler, Flowers & Bread's other co-founder. Or, as Flowers & Bread's website describes the place: "Old World traditions and hands-on experiences in a modern space."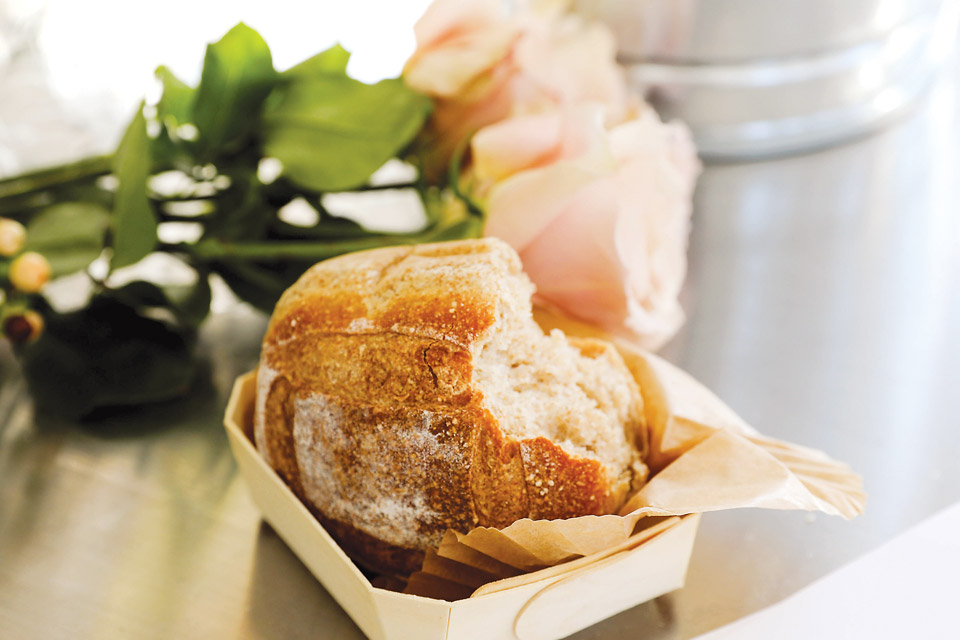 Wheeler graduated first in her class at what is now New York City's International Culinary Center in 2009, after leaving the corporate world to follow her passion for cooking. In 2002, she founded The Seasoned Farmhouse, a recreational cooking school in Columbus.

Lagrotteria, who graduated from the International Culinary Center in 2001, moved to Columbus from Los Angeles after a culinary career that included being a personal assistant and publicist for celebrity chef Mario Batali, a cookbook contributor and recipe developer, an instructor of food-culture writing classes at Stanford University and the operator of a boutique private-chef company. She met Wheeler when she started teaching at The Seasoned Farmhouse, and the women became fast friends.

One day, they were enjoying some butter that had just been made in one of the classes and lamenting that they needed better bread to go with it. Wheeler and Lagrotteria decided then and there to create their own bakery but knew they'd need a larger space than the single room available at The Seasoned Farmhouse.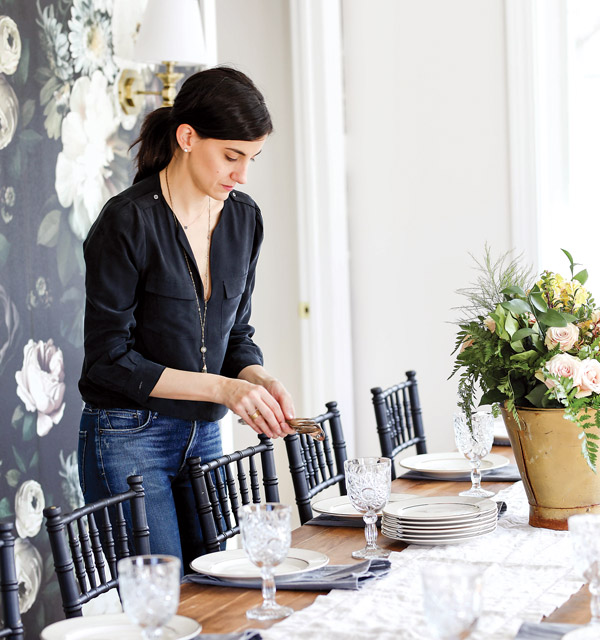 When the duo found a building available just up the street, they realized they'd have much more space than a bakery required. Perhaps it was the proximity of Columbus' Park of Roses or the fact that Wheeler fortuitously stumbled upon a book about floral arranging, but the pairing of flowers and bread happened early in the planning process. After extensive renovations to their property, the pair opened the doors of their innovative establishment in February 2017.

Today, patrons enjoy breads, rolls, focaccias, scones, cookies and assorted pastries all made on-site. Soups, sandwiches and salads complete the menu, which is adjusted seasonally. During the winter months, expect to find lemon lavender scones, chocolate croissants and root vegetable potages. During spring and summer, local produce such as strawberries, tomatoes and corn appear.

Both Wheeler and Lagrotteria mention that Ohio's agricultural bounty, especially produce grown on farms just outside of Columbus, is a major component of what makes their menu so fresh and exceptional. Likewise, local growers supply the offerings in the flower shop, with blooms coming from Sunny Meadows Flower Farm and White Walnut Farm, both located just outside Columbus, and Old Slate Farm in Knox County. In some cases, blooms are cut from flower patches just outside Flowers & Bread and The Seasoned Farmhouse — "our own budding acreage" as Wheeler, an ardent gardener, likes to think of it.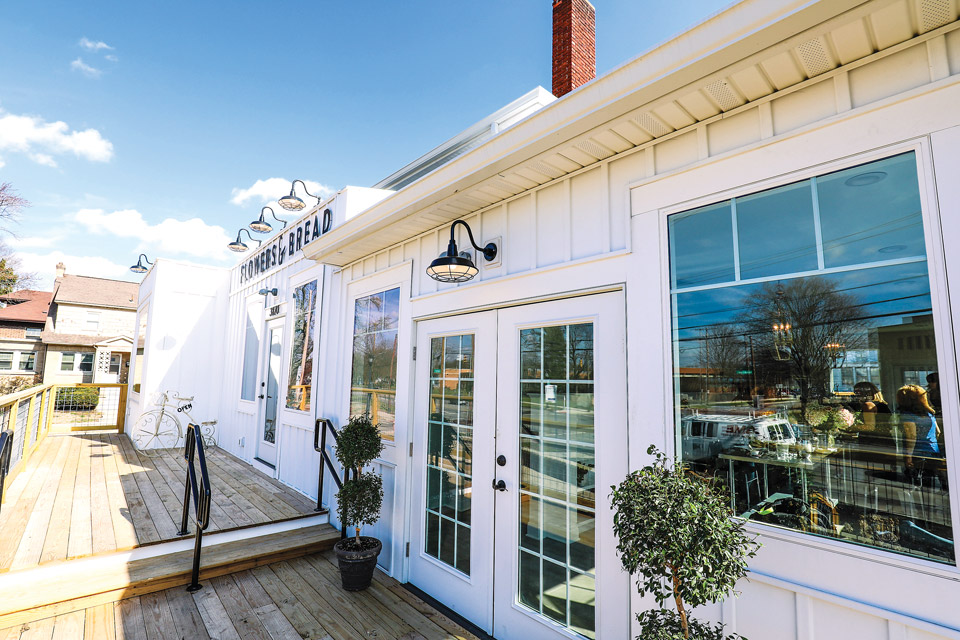 And just as it does at The Seasoned Farmhouse, education plays a key role at Flowers & Bread, with a variety of culinary and floral classes offered regularly. In January 2019 alone, students can sign up for single-day classes such as Feel Good Food, Comfort Classics, Winter Soups and Knife Skills, as well as a three-week series on Clean Eating that focuses on unprocessed foods. Regularly scheduled flower parties teach students the art of arranging specific colors or types of flowers or focus on creating centerpieces, wreaths and garlands. Participants leave with arrangements of their own creation.

Another dimension of Flowers & Bread's business plan is the second floor of the building's availability as an event space for showers, rehearsal dinners or even off-site, team-building meetings for businesses. The latter may consist of preparing pastries, quick breads or homemade jams or even baking artisanal loaves of bread as a group.

Because bread is central to what the place is all about, baker Elaine Bell works the midnight shift to prepare everything fresh for the following morning, and she is quick to tell you bread-making is both a science and an art. The science comes into play when the dough's consistency isn't right (and Bell says she particularly loves the troubleshooting that comes into play when that happens).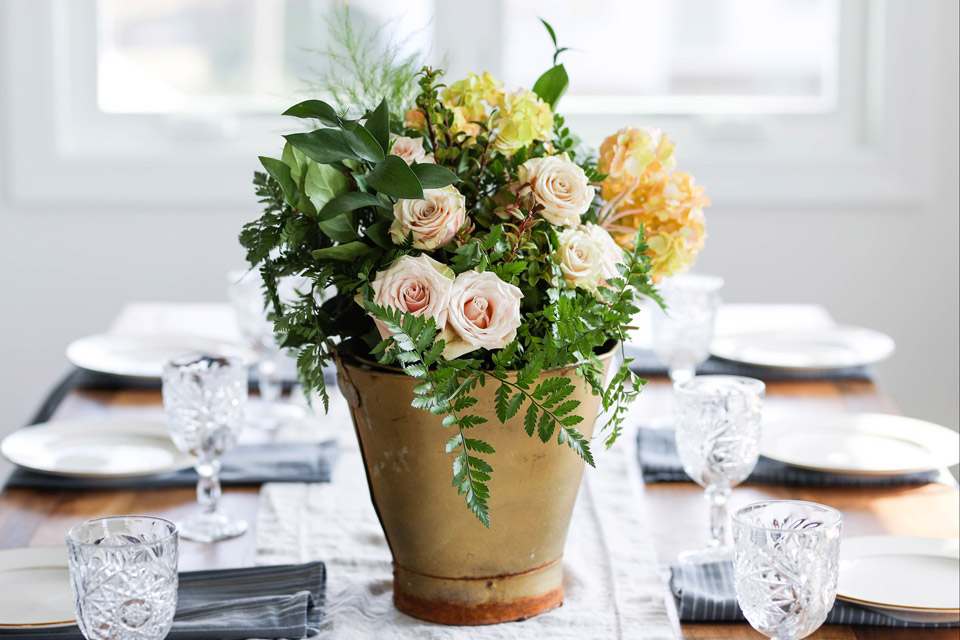 But anyone who has seen the scoring atop Bell's round loaves and sourdoughs — images of flowers, butterflies or Ohio icons such as cardinals — recognizes the artistry involved. A recent innovation in bread offerings at the shop uses sweet dough to make savory ham-and-cheese or spinach-and-cheese delicacies.

Two ovens, a deck oven from Italy and wood-fired oven from France, are the baking workhorses at Flowers & Bread. The former is used to bake bread and the latter is used for events such as Wood-fired Pizza Date Night classes, where participants learn how to make handmade flatbread dough, as well as how to prepare sauces and toppings for their own artisan pizzas.

A loyal legion of instructors now teaches at both Flowers & Bread and The Seasoned Farmhouse, and a host of regular patrons have made the place their hangout. Even Wheeler's 12-year-old daughter, Kensington, is a regular. As the self-appointed Beauty Coordinator, she assists in keeping the facility in shipshape.

Always looking for new possibilities, Wheeler and Lagrotteria have launched F&B Travel, taking participants to culinary and floral hot spots in Europe. Last fall, they hosted a trip to the picturesque Cotswold region of rural England, and it will be offered twice in 2019. Closer to home, the duo have expanded into making custom gift boxes filled with flowers and baked goods as well as other artisan items such as hand-poured candles.

"We develop gifts we'd like to get ourselves," Wheeler says. "We'd like people to think of us as their personal concierge service for gifts."

3870 N. High St., Columbus 43214, 614/262-5400, flowersandbread.com