Food + Drink
| Craft Beer
Twin Oast Brewing, Port Clinton
Quintin and Donna Smith and their son Cory turned 60 acres of Catawba Island farmland into a destination brewery that embraces a farm-to-fermenter philosophy.
February 2020
BY Vince Guerrieri | Photo by Bianca Garza
February 2020
BY Vince Guerrieri | Photo by Bianca Garza
All Cory Smith wanted to do was expand his beer-making hobby. All his father Quintin desired was to return to his agrarian roots and preserve some of the farmland on Catawba Island — an area of Ohio most commonly associated with boat launches, waterfront recreation and lakefront homes.

So, the family started building a microbrewery on 60 acres of farmland in 2017. And, when Twin Oast Brewing opened its doors in May 2018, the Smiths weren't prepared for the positive response.

"It's just kind of blown up," Cory says. "In the summer, we're exceeding expectations, and in the winter, we're keeping our head above water."

Quintin Smith and his wife Donna bought the property in 2009 — one of several they own on Catawba Island (another of their more recent acquisitions is the nearby Mon Ami Winery, bought in 2019). As Quintin was moving out of his role with Oak Harbor's Northern Manufacturing, he began growing stone fruit: peaches, apricots and cherries.

"He grew up a farmer and was trying to retire a farmer," says Cory, who was making his own beer at the time after attending Miami University and spending time at the Steinkiller, an Oxford bar with German beers that broadened his palate.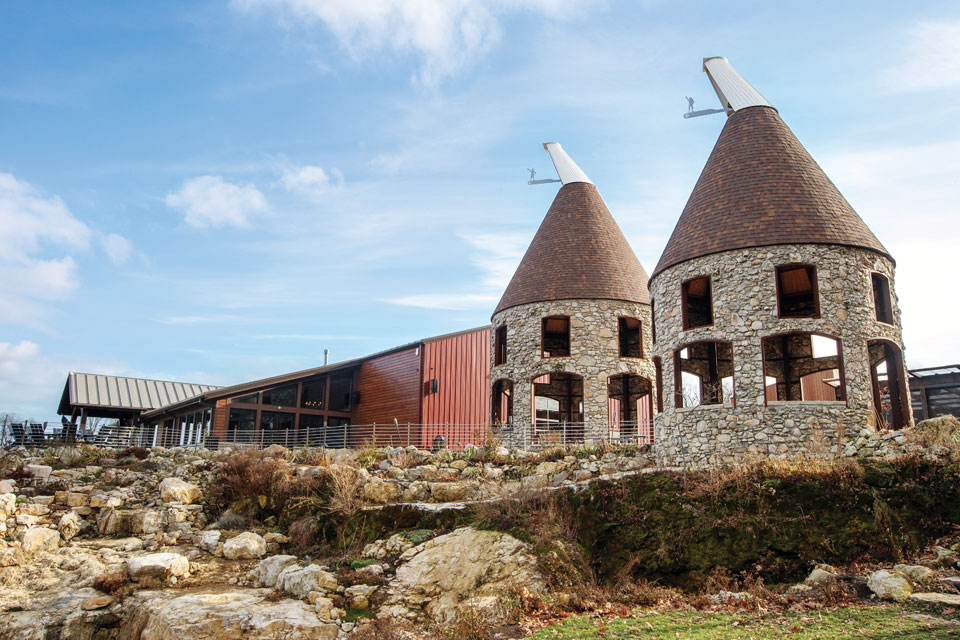 "It was a completely different world than what I was used to," he says. "It got me into the beer scene. It was a hobby, and then I decided I wanted to try to make a business out of it."

Ultimately, Cory and his father's vision converged in Twin Oast Brewing, which takes its name from twin towers built on the brewery grounds. Oasts are old English towers used to dry out hops, an essential ingredient for flavoring and (in the days before refrigeration and pasteurization) preserving beer. The brewery's twin oasts aren't used during production and instead house a fire pit and an outdoor bar.

"They're not functional, but they're fun," Cory says. "It's a unique and cool structure, and we wanted to incorporate it as a nod to farming and brewing culture coming together."
The brewery offers five year-round beers: Old Ohio Blonde, Legitimate Swells IPA, Vivod Berliner Weisse, Ship Burner Porter and Oasteweizen Hefeweizen. There are also a variety of seasonal beers, from a holiday ale made using one of Cory's homebrewing recipes to samples of the latest trend in sour beers to brews using stone fruits as part of the brewery's farm-to-fermenter philosophy.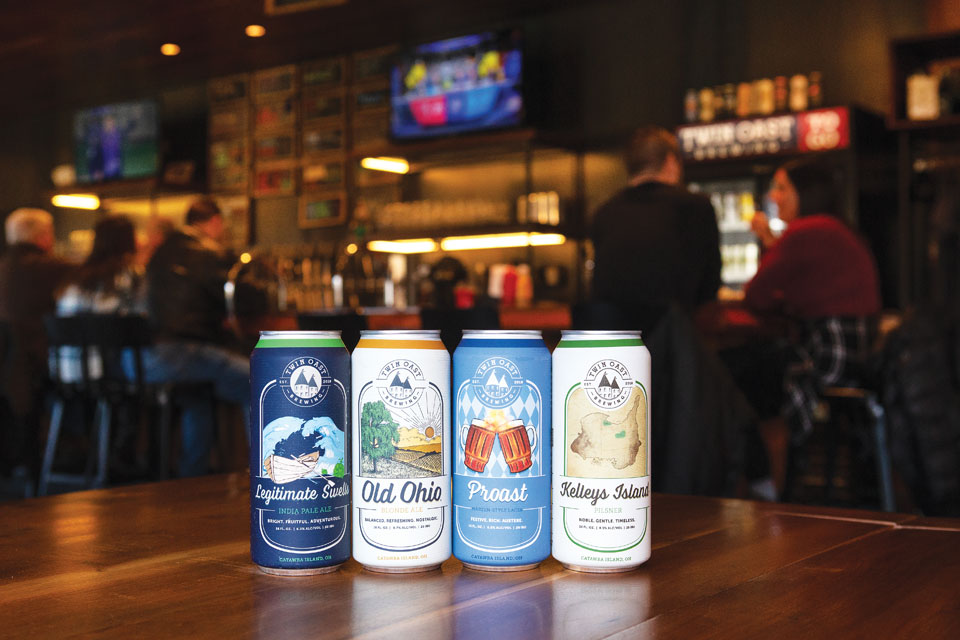 Apricots appear in the ApriCatawba, a seasonal beer that debuts in the summer and is the focus of early July's Apricot Fest, which includes a market for local vendors. Apricot Fest is one of three events the brewery hosts each year. Early August brings Quinstock, which started as a Smith family party before growing into a celebration with food, beer and live music. Twin Oast Brewing's property has a natural amphitheater and a stage, and the beer-maker also puts its own spin on Oktoberfest. Oastoberfest features German food, music and activities in partnership with the Bavarian Sports Club of Toledo, as well as guest taps from other breweries across Ohio.

Twin Oast Brewing's menu includes shareable snacks such as the Jumbo Bavarian Pretzel, The Butcher's Board (a selection of cured meats, artisanal cheeses, fresh fruits, pickled jam and an everything crostini) and Belgian Fries. The menu also includes flatbreads, salads and "handhelds," which range from a traditional perch sandwich to pork tacos. Kids items include a cheese quesadilla, chicken tenders and pizza dippers.

"The board of directors is the family, and our philosophy is just 'Make the family proud,' " Cory says. "Everything we do comes back to that ethos: doing things the right way and doing things we think the community will respect."

3630 NE Catawba Rd., Port Clinton 43452, 419/573-6126, twinoast.com