Food + Drink
| Craft Beer
Rhinegeist Brewery, Cincinnati
Located in the former Christian Moerlein bottling plant, this brewery offers a great place to hang out, mingle and sample.
February 2015 Issue
BY Andrew Poulsen | Photo by Kelly Wilt
February 2015 Issue
BY Andrew Poulsen | Photo by Kelly Wilt
With a name that translates to "ghost of the Rhine," it's only fitting that Cincinnati's Rhinegeist Brewery taps into the spirit of the city's rich brewing past. The brewery and tasting room, located in the former Christian Moerlein bottling plant, is bringing new visitors to Over-the-Rhine, a historic neighborhood that was synonymous with beer production at the turn of the 20th century.

California transplants Bob Bonder and Bryant Goulding opened the place in the summer of 2013, with an aim to make fresh West Coast-style brews. "It was an urban area with great architecture, and you could tell the restaurant culture was burgeoning," says Goulding, co-founder and vice president. "We felt like it was an opportunity to differentiate ourselves at this brewery with very hoppy and sessionable intentions, yet kind of riff off of the German heritage that was here."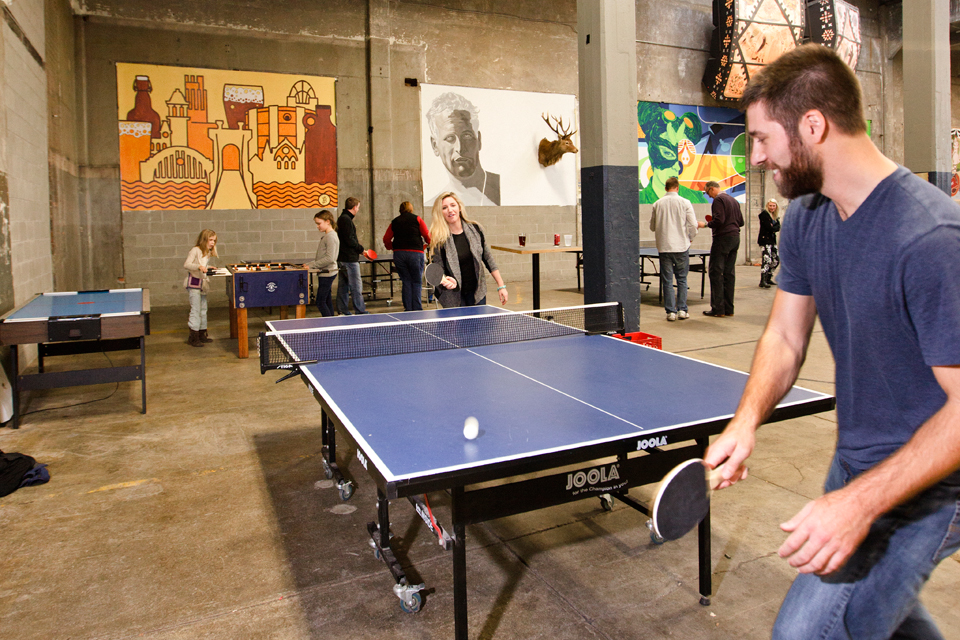 Rather than the dark, smooth German lagers and ales that were hallmarks of the city's original brewery scene, Rhinegeist's core beers deliver pungent, aromatic and snappy hop-driven flavors that are powerful on the tongue but dry on the finish. Bonder and Goulding worked for various craft breweries out west, which inspired the men to make the IPA style their leading product. Over the years, they scoured the Pacific Northwest in search of new hops to incorporate into their beer.

"Those hops, like grapes, have intriguing depths of pine, tropical fruit, citrus," Goulding explains. "They can be really beautiful to drink, and there's been this renaissance of late-addition hops that preserves the beer's aromatic intensity."

Perhaps the beer that best epitomizes the Rhinegeist aesthetic is the Truth IPA, which delivers a sharp bouquet of West Coast hops with hints of mango and grapefruit. Since opening, Rhinegeist has expanded its palette, and it now brews styles that include an American porter, an Oktoberfest and more. Six styles are available in cans, which can be purchased throughout Cincinnati, northern Kentucky and Dayton.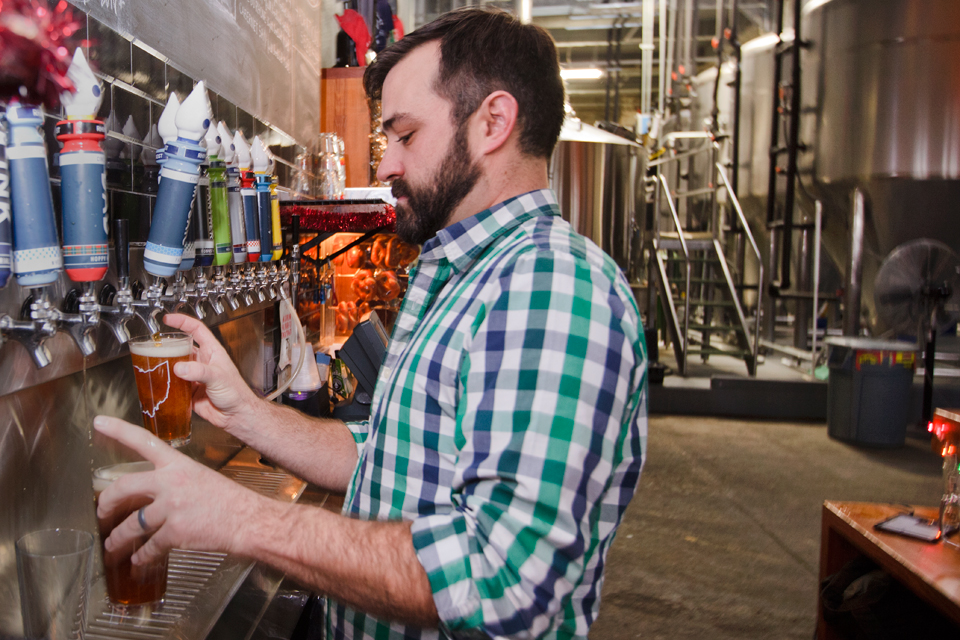 The citrusy smell of hops lures guests up the stairway to Rhinegeist's industrial-looking 25,000-square-foot facility. Inside, a massive skylight illuminates long wooden tables lined up in front of the brewery's towering fermenting tanks. Aware of its gigantic public space, the brewery's owners provide plenty of recreational activities for patrons, including cornhole, pingpong, foosball and a weekly whiffle ball league.

"We really wanted to open people's eyes to the fact that the beer is made here," Goulding says. "This big space hearkens to ages ago when you would enter these palatial halls to gather and drink. It's become this zone where you can come and make it your own."

1910 Elm St., Cincinnati 45202, 513/381-1367, rhinegeist.com