Food + Drink
| Craft Beer
Nocterra Brewing Co., Powell
A former train depot in Powell houses a convivial and inviting brewery that fuses the outdoors, adventuring and creatively named beers.
February 2020
BY Nicholas Dekker | Photo by Kelly Wilt
February 2020
BY Nicholas Dekker | Photo by Kelly Wilt
The tagline "Beer + Outside" permeates the whole operation at Nocterra Brewing Co., from the snowshoes, kayaks and landscape photos that decorate the taproom's walls to the beers with names like Trailbreak Helles lager and Beta Flash New England IPA. (In rock climbing, "beta" is the climbing route information, while "flash" means to succeed the ascent on the first try.)

Since opening in February 2019, the Powell brewery has grown into a popular hangout not only for good beer, but for family fun, live music, local food trucks and community events.

Founders Bryan Duncan and Bruce Vivian first met through homebrewing competitions. "We both scored high-level placings and started comparing each other's beers," says Vivian. "We shared a lot in common: families, Eagle Scouts, outdoor-sports fans."

Their respective skills lent themselves to technical and biological sides of large-scale brewing: Vivian worked as a Mercedes mechanic, while Duncan was an intensive care nurse. As the two leased an old freight depot in Powell, they brought James Knott on board to handle marketing.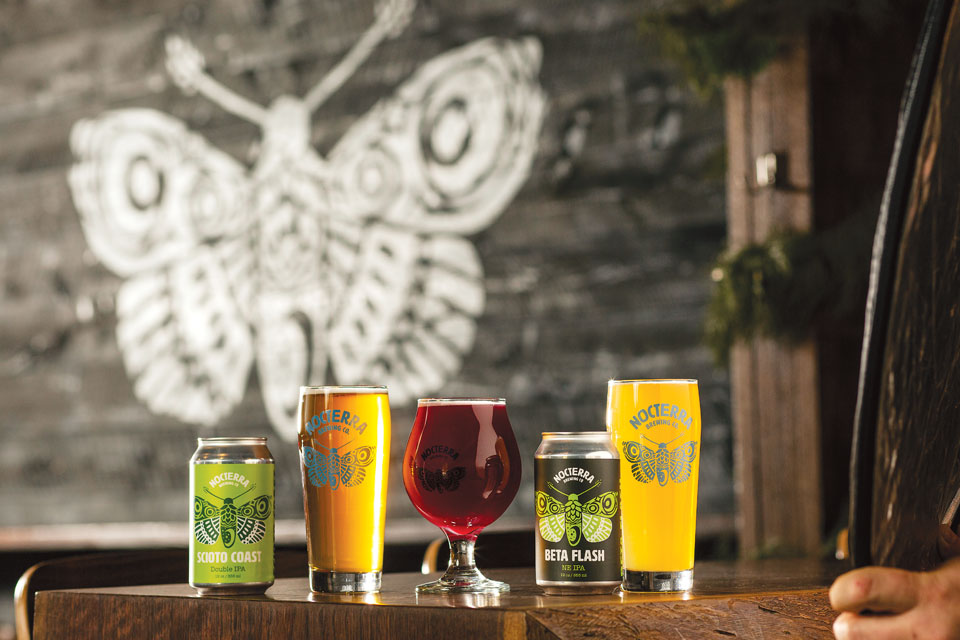 "They gave me a tour and I thought, This is awesome," says Knott. "They were brewing great beer, they just needed someone to tell everybody about it."

To create the name, Duncan and Vivian combined the words "nocturnal" and "terra." The "terra" refers to their love of the great outdoors, while the "nocturnal" nods to their tendency, as fathers, to homebrew in the evening hours. They chose a moth — another creature of the night — as their logo, because brewers often refer to the yeast and bacteria used to ferment beer as "bugs."

"We're a place where you meet friends and talk about the adventures you've been on," says Vivian. "A lot of regulars have become friends because there's not constant TV on in the background."

The brewery's taproom features bar seating, communal tables and a raised area with games and a chalkboard wall for kids. Tables line the outdoor beer garden, and a sandbox sits in one corner. The building is close to active train tracks, so visitors of all ages enjoy the occasional locomotive thundering by.

"Some of the best compliments come from European customers," adds Knott, "who say we are the closest thing to an English pub they've had in America, with families, everyone calmly enjoying themselves."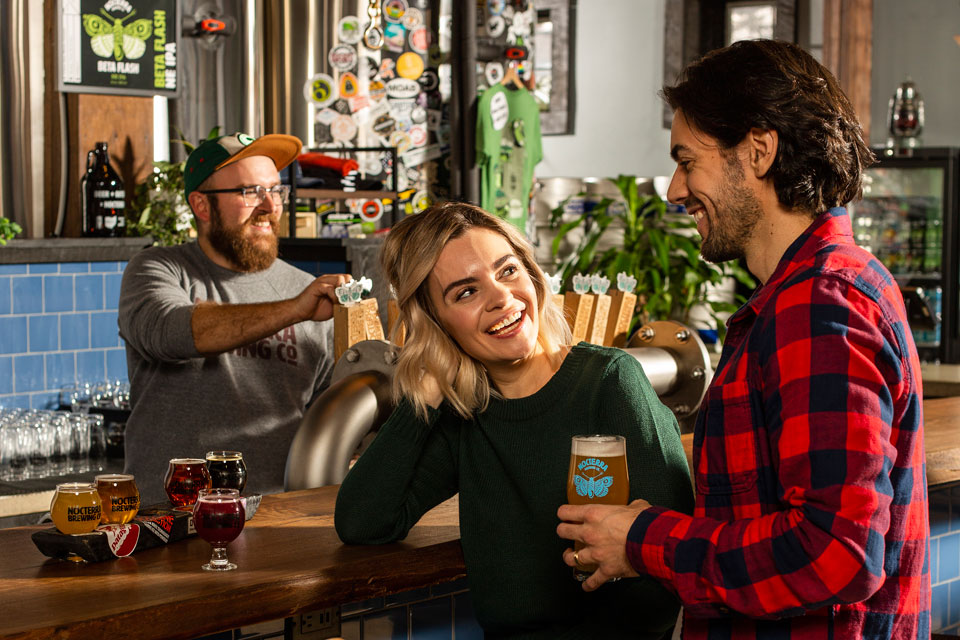 Nocterra cans and distributes its beers throughout central Ohio, and taproom visitors will find at least 15 on tap: IPAs, lagers, sours and darker offerings like porters and stouts. Most brewers focus on ales because of their quicker fermentation, but Duncan and Vivian have produced notable lagers like The Dan Munich dunkel, Terra Noir Baltic porter and Southern Terminus Mexican lager. They've also created kettle-aged sours under their Swell Line series, while quietly aging more sours in barrels.

"Year two will see this explosion of cool projects we've been working on," Vivian says. "Our beer has been well received up to this date, but they haven't seen what's been going on in the back room."

Nocterra also has an eye toward educating the next generation of brewers, hosting local homebrew clubs to make special batches of beer and offering classes focused on individual elements of the process like malt and yeast. The brewery engages its biggest fans by forming The Order of The Moth, an annual club giving members personalized glassware, brewery swag and access to small-batch releases. When membership first opened, eager guests lined up in the taproom. Despite all the success of the first year, though, the Nocterra Brewing Co. team feels there's always room for growth.

"People don't know we're here yet," Vivian says. "We hear that all the time, even in Powell."

41 Depot St., Powell 43065, 614/896-8000, nocterrabrewing.com