Food + Drink
Revolution Rotisserie's Mini Pies
These 6-inch creations at Nick Pesola's Cincinnati restaurant are an adorable and delicious dessert option.
Nov./Dec. 2020
BY Ruth Corradi Beach | Photo by Gina Weathersby
Nov./Dec. 2020
BY Ruth Corradi Beach | Photo by Gina Weathersby
Don't settle for a piece when you can have the whole pie. These 6-inch mini pies from Cincinnati's Revolution Rotisserie serve one or two people, or if you're in the sharing mood, grab a whole assortment and do a table tasting. The genius behind these, well, cutie-pies (sorry) is that their size preserves their presentation.

"We make our crusts and fillings from scratch, so they can end up being a little delicate," says owner Nicholas Pesola. "When you try to cut them to order, filling falls out, toppings get messy, and a lot of the beauty just falls by the wayside. [The mini] allows us to use real, good ingredients and have that buttery, flaky crust we make from scratch without worrying about it."

Apple is always available and blueberry crumble is the most popular. Most flavors are available according to season or whim, including banana cream, French silk, and sweet potato pecan. (You can still order ahead and get a regular-size pie for carryout, but the mini sizes are offered when dining in.)

"We try to rotate so nothing overstays its welcome," Pesola notes.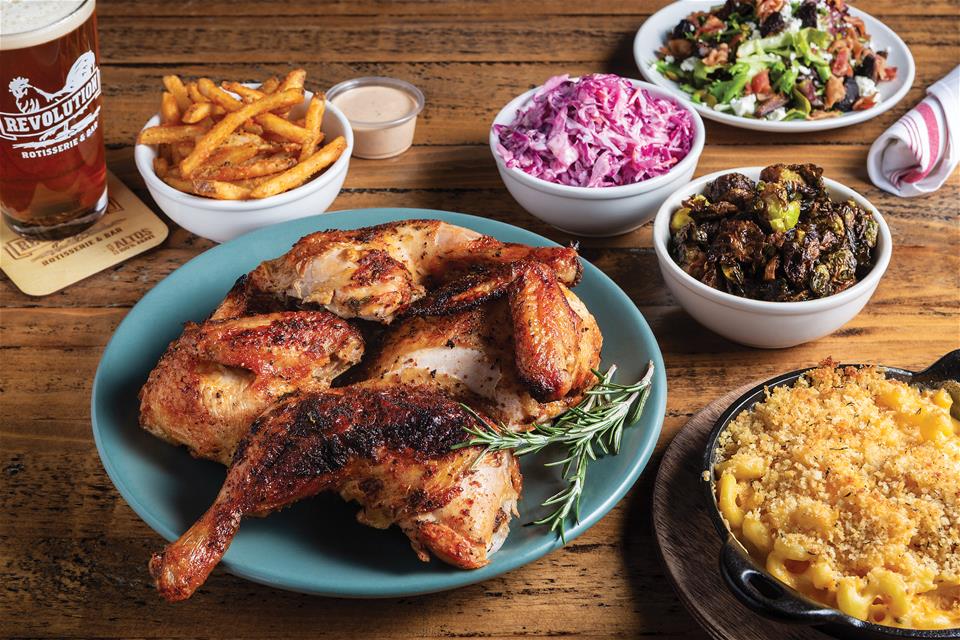 There's also the option to add a scoop of Milkman ice cream. The ice cream and doughnut shop at the restaurant's Pleasant Ridge location churns out the cold stuff even in winter, because small-batch, preservative-free ice cream is always in season. Or, try one of Revolution Rotisserie's famous boozy shakes, made with Milkman ice cream and around 2 ounces of alcohol, in flavors such as Mudslide, Manhattan and White Russian as well as rotating seasonal flavors that change weekly.

If you prefer to pair your pie with a cocktail, the choices are more traditional but still creative, like the seasonal William Tell, featuring house-made apple-pie bourbon.

"What we do in general," Pesola says, "is try to have our cocktails and desserts be seasonal and work well together."

Pleasant Ridge: 6063 Montgomery Rd., Cincinnati 45213, (Over-the-Rhine location is now closed), 513/351-4000, revolutionrotisserie.com