Food + Drink
Le Torte Dolci, Springfield
During their family's travels through Europe, Lisa and Dan Freeman gathered inspiration for the selection of beautiful pastries they serve at their downtown shop.
April 2020
BY Rich Warren | Photo courtesy of Le Torte Dolci
April 2020
BY Rich Warren | Photo courtesy of Le Torte Dolci
With a name like Le Torte Dolci, which means "the sweet cakes" in Italian, it should be no surprise to find pastries and baked goods with an international flair at Lisa and Dan Freeman's downtown Springfield bakery.

Choose from sticky toffee pudding from Ireland; Nusstort, a nut-filled pastry with honey and caramel from Switzerland; Belgian Liège waffles with little pearls of sugar baked into the dough; or baci di gondola, a meringue-and-chocolate ganache delicacy from Venice whose playful name translates to "kisses on the gondola."

The baker, Lisa Freeman, along with her husband Dan and two daughters, have made several research trips to Europe the last few years, visiting European bakeries to study not only what's being sold but also the techniques used to produce them.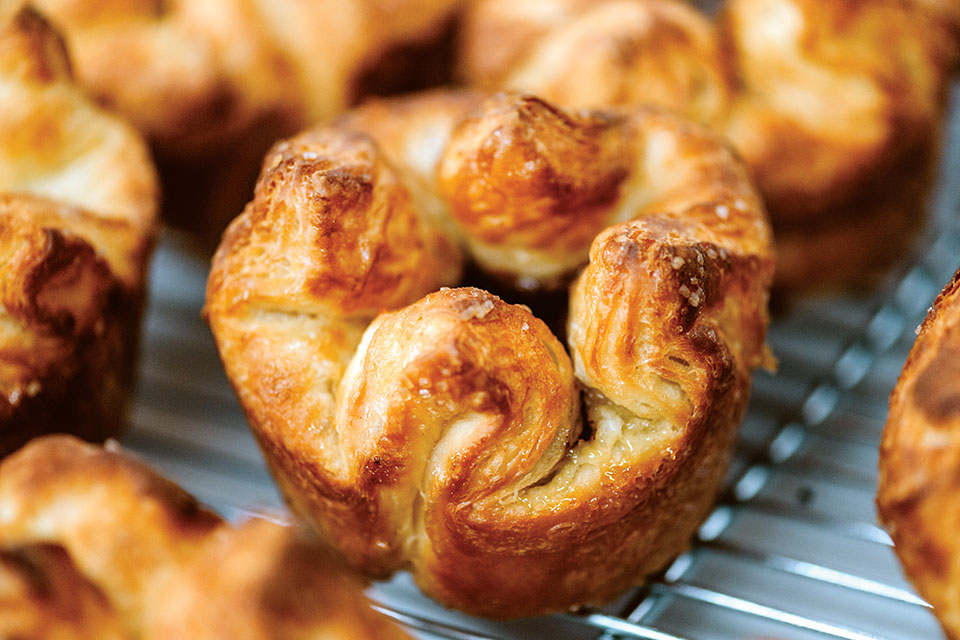 "We love the way Europeans embrace food," Lisa says. "But as a baker, I especially appreciated how they've raised pastries and baked goods to an art form."

Her passion for baking extends back to childhood when she often made baked goods for her elementary school classmates. She and Dan opened their retail location in May 2018 after a long period of baking at home and selling goods at farmers markets and to clients who heard about her wondrous creations by word of mouth.

The bakery's signature items include cream horns, croissants and macarons, but Lisa often swaps out fillings and flavors to add variety. The French macarons are one such example: Even with four new varieties added daily, there are so many flavors in the rotation it takes three weeks before they start repeating.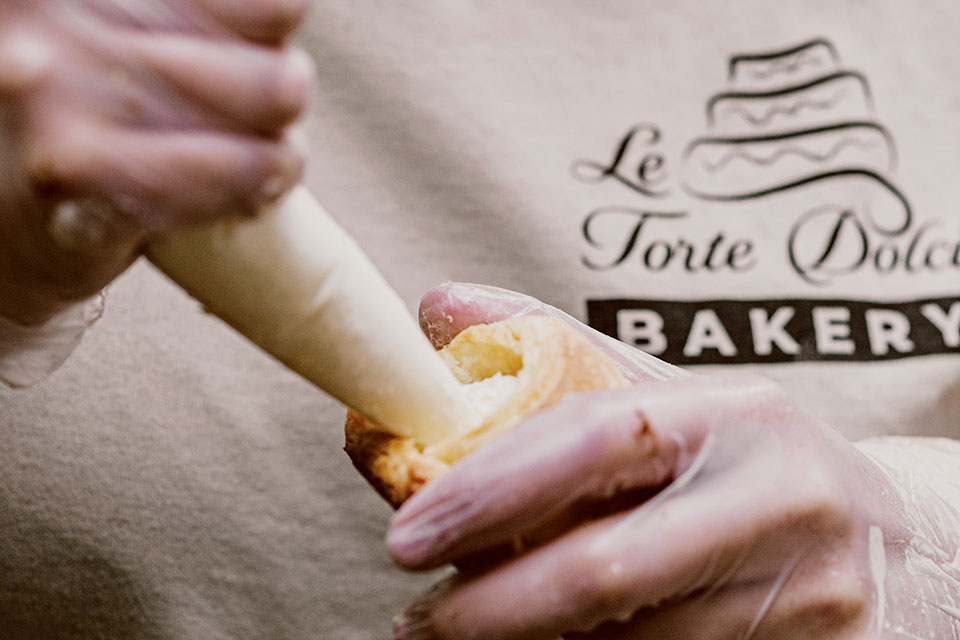 On any given day, some novel item might be on hand, such as the Torta Dumont, a lattice-topped tart with chocolate and lemon zest. A similar variety characterizes the bakery's cheesecakes, breakfast sandwiches, and even daily offerings like the croissants, which can be enjoyed plain or filled with anything from chocolate to ham.

"I tend to bake wherever inspiration takes me," Lisa says. "I don't like to live in the groove. I like to mix things up and hop the tracks." 36B N. Fountain Ave., Springfield 45502, 937/617-2253, letortedolci.com